Start Your Brand's Journey to
Top 10 PPC Agency & Google Premier Partners

Hand-picked from the most
talented digital advertisers in the
UK, our PPC Geeks manage
over £1.5 million in Google Ads
every month.

Turn your business into a revenue
generating machine. We can
eliminate wasted advertising spend
and focus on your strategic
business goals.

We focus on your bottom line. We
won't baffle you with clicks and
impressions, we report on what
actually matters and makes you money.
Supercharge Your Brand's PPC!
Our PPC Geeks are here to fast track your businesses success. Our team of PPC experts will help you gain dominance in your industry vertical with better Pay Per Click strategy, implementation and optimisations. We are one of the most highly rated Google Ads agencies in the UK.
We take a data-first approach and match this with many years of experience to get you the best results possible we are the PPC agency you have been looking for!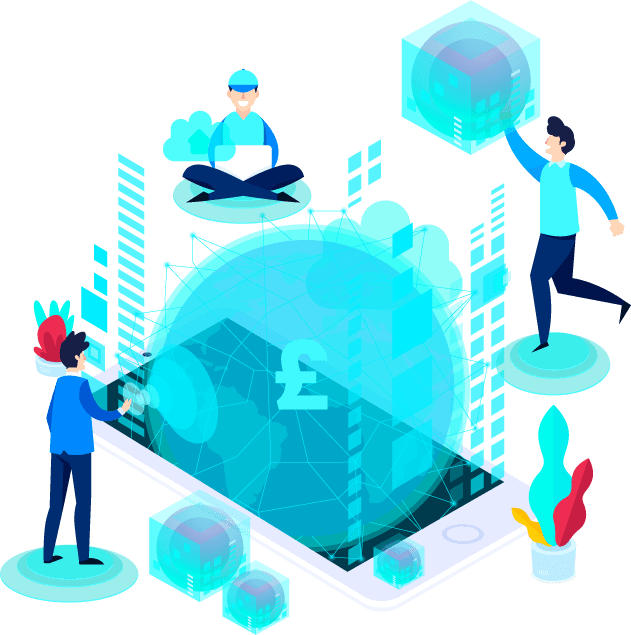 PPC Geeks: How to get the most from your PPC campaigns
Our PPC Geeks make your budget go further by targeting the right customers at the right time and eliminating wasted spend. We are one of the best PPC agencies in the UK and we will help you with: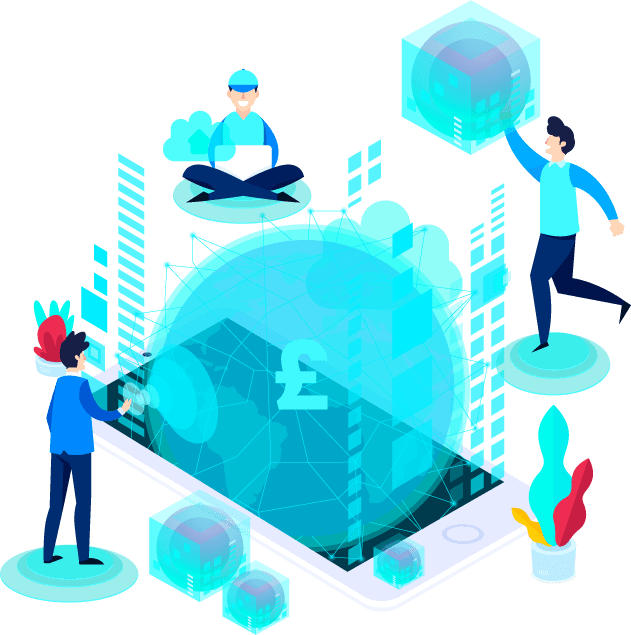 Get Your Brand's Free PPC Audit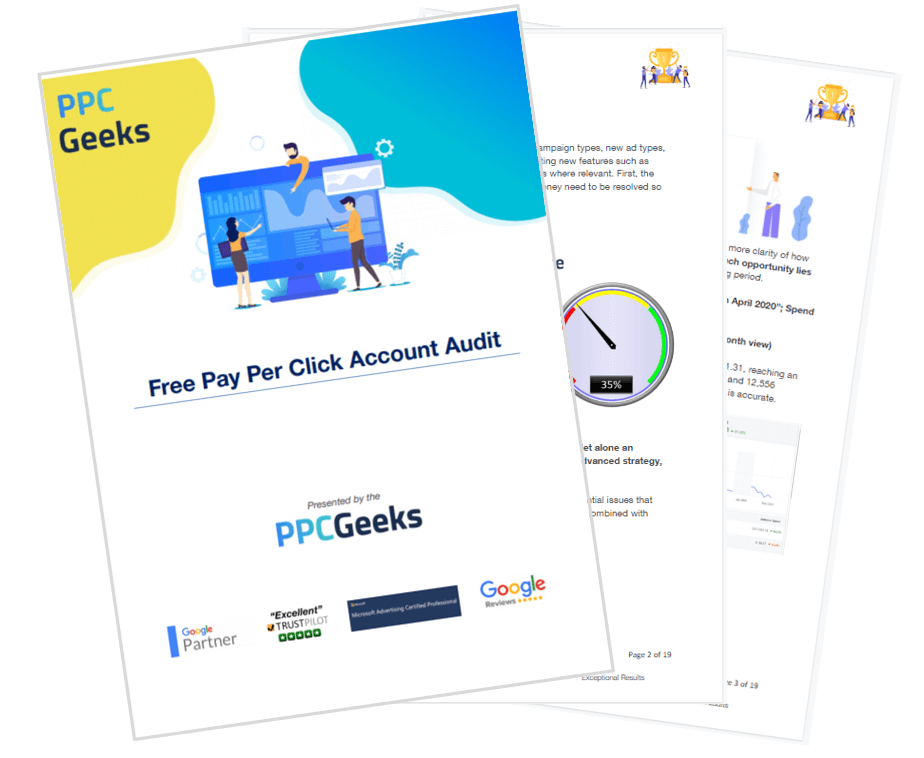 Free PPC Audits are typically 40+ Pages and will give you actionable insight on how to get better results from your PPC Ads spend! Just some of the areas we will report on are:
✔️ Account Structure & Settings
✔️ Conversion Tracking
✔️ Target Audiences
✔️ Deep Dives into The Highest Spending Areas
✔️ Main KPIs Overview
✔️ And Much More!
Get yours today and soon you should be getting better results from your Pay Per Click Ads budget!
PPC Geeks: One Partner, Many Platforms
Luckily for you Awesome Person, our team of PPC Experts live and breathe these PPC platforms every day meaning we are perfectly placed to hit the ground running and craft award-winning campaigns to help take Your Brand to where it wants to be!
Are you serious about taking your brand to the next level? Amazon Ads needs to be in your strategy for most ecommerce brands!
Are you leveraging LinkedIn Ads to access the worlds largest network of professionals for your brand?
This is by no means an exhaustive list of the PPC platforms we can help you get ahead of your competitors on.
Your PPC strategy will match where your prospects spend their time and how best to engage with them, no more hoping for the best and crossing your fingers.
Stop hoping for the best and use one of the best PPC Agencies on your side to make smart, data-backed decisions to get Your Brand from where it is today, to where it wants to be tomorrow!
Book Your Brand's Free PPC Review Now
Finding out if Your Brand's PPC can be improved on is one of the best things you can do for your business this year, simply book in for it today! All our PPC Audits are Free and will show you exactly how to get better results. You are under no obligation to use us to fix anything we uncover in your 100% Free Audit! What have you got to lose? You simply have everything to gain by finding out how to get better results! We are rated as possibly the very best PPC agency in London so if you want to get better results just ask us today!
How We Work With You & Your Brand
Our PPC Geeks make your budget go further by targeting the right customers and eliminating wasted budget.
We audit your PPC Accounts and find out how well they are doing. We find out what is good, bad and where to improve.
We show you how to get better results with clear action areas that highlight where you need to focus to help skyrocket your brand.
It is then up to you, do you use us to supercharge your PPC or not? Either way, your brand gets to enjoy greater ROI and get stronger.
Your Brand's New PPC Ads Team
Our PPC Geeks are all Google Ads Certified digital advertising Google Ads specialists with many years of experience in getting brands just like yours better returns on their Pay Per Click marketing spend.

Grow Your Brand with PPC Geeks
If you want to dominate your industry vertical our team of PPC Geeks will work with you to make sure you are squeezing every last drop of ROI from your Pay Per Click Ad spend! Our PPC Geeks are specialists at most types of Pay Per Click marketing and PPC management.
Do you want to know what is best for your business?

Just ask us today, we will take the time to understand your brand and can work out how to maximise your PPC efforts and help to cut wasted spend. You can do this simply by booking in for your free PPC review! Yes, it is that easy to get better results!
Are you unsure of where to start?

The simple takeaway is to map your exposure points to where your brand ambassadors and highest value customers are. If you are unsure of where to start, we will help guide you. Simply speak to our team of PPC Experts who are on hand and will help you!
Are your clients looking for the services and products you sell?

If so search and interest-based marketing should probably be a heavy focus area for your brand. Search marketing is crucial if you want to grow your brand. being found at the specific time someone is looking for what you sell will be the difference between making the sale or not. Don't miss out on sales, contact us today and we will show you how many people are looking for what you sell!
Do your prospective clients not even know that your product or service exists? Do they not know your products are the answer to all of their pain points?

If so, interruption-based campaigns could focus heavily on your new client strategy. Social campaigns might feature heavily if your prospective clients do not know your products. Make sure you delight your audience into buying from you! Our PPC Experts can help, simply ask us today for free advice!
Do you have any questions? Would you like a callback? If so, contact us here today and book a free discussion with one of our experts!
Access Our Knowledge Base For Your Brand
Wherever you are in building Your Brand we have experience of growing busineses from Startups through to multinationals and everything in between!
No matter the size, the best place to start is to speak with us today and we can help get Your Brand to where it wants to be! Find out how to get better results fast from the best PPC agency in Manchester.
There can seem like a never-ending list of places to advertise these days, below is just a shortened list.
If you want better results from any of these, simply speak with us today!

Give the PPC Geeks secure access to
your Pay Per Click Ads account (it's easy,
we'll show you how)

The Geeks will review your account,
finding where we can increase your
return on investment

We'll take you through our findings
and present a plan to improve
your Google Ads performance
Get started with
the PPC Geeks
We'll show you what difference we can make. Let us in for a free, no obligation Google Ads audit of your account. Our Google Ads experts will help you get better results.