The #1 Agency for Bing Shopping Ads
If you answered YES to any of the above, then PPC Geeks can help - be it by managing your Bing Shopping Ads or providing specialist advice.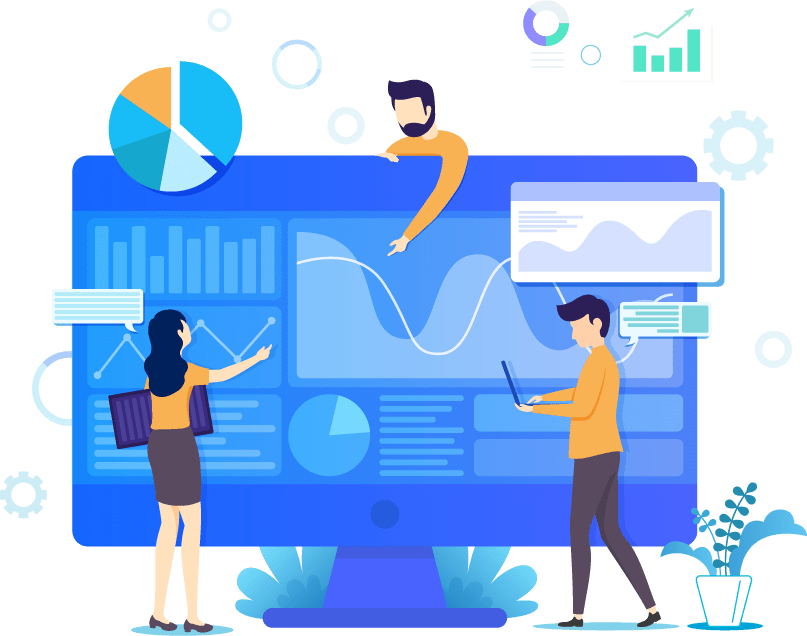 Will Your Brand be our next happy Google Shopping Ads client ?
Get Your Free Bing Shopping Ads Audit and Understand More About Your eCommerce Business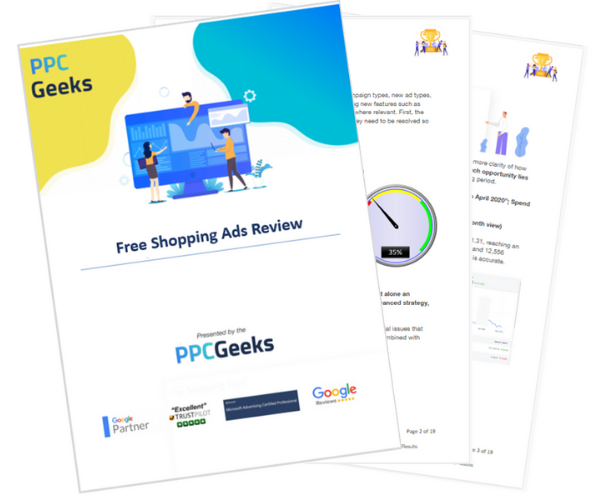 Our Bing Shopping Ads Audits are around 30+ pages and are perfect for eCommerce business owners looking to gain valuable insights on how to improve their Bing Shopping Ads. Some of the areas our reports cover include:
Account Structure
Conversion Tracking
Target Audiences
Deep Dives into The Highest Spending Areas
Main KPIs Overview
Where Your Brand Is Wasting Budget
Missed Opportunities
In order to capitalise on the expanding eCommerce sector, it's important to understand the details of how to maximise your Bing Shopping Ads.
Why Should You Consider Investing in Bing Shopping Ads if you Own an eCommerce Business?
With more than 1bn unique monthly users, Bing is a very hugely popular search engine. With a 6.7% market share, Bing can be an impactful asset when running shopping ads online.
Bing - which is owned by Microsoft - encompasses three search engines: Bing, Yahoo and AOL. So, when you advertise on one platform, your ad is in fact served up on three platforms. Reaching customers across three of the biggest search engines in the world, Bing Shopping Ads are a great way to reach a varied audience that spans numerous demographics.
69% of searches on Bing include some of the most renowned brands and eCommerce websites in the world, meaning that your business would be in good company when serving up shopping ads online.
Why Work with One of the Best Bing Shopping Agencies in the World?
At PPC Geeks, we pride ourselves on what we achieve for our clients on a daily basis, be that significant results or improving their eCommerce business through implementing a successful Bing Shopping Ads strategy.
We always have your businesses' best interests in mind when it comes to investing in Bing Shopping Ads. That being said, we also provide a lot of added value, including:
Exclusive access to our UK based, comprehensively certified Bing Ads team who pride themselves on having worked with some of the most established eCommerce businesses in the world
No surprising pricing models. Just an uncomplicated structure that prioritises increasing your sales through advertising on Bing
Our work is unmatched by anything an inhouse team could produce. We are simply more equipped and knowledgeable in the field of marketing eCommerce businesses using Bing
With a proven track record in the eCommerce sector, we make our clients millions of pounds in improved sales through advertising on Bing
We provide you with one single point of contact. This way nothing gets lost and you can communicate with one dedicated individual whilst also benefiting from the use of the whole PPC Geeks team.
We are completely focused on making smart, informed and data-driven KPI decisions that have your marketing interests in mind
When it comes to feed optimisation, we don't believe in unnecessary risk. We always consider your wider objectives before making any decision
We have hundreds of 5-star reviews on Trustpilot from some of the world's biggest eCommerce businesses
How to Achieve Success Using Bing Shopping Ads?
It's important to consider what makes a successful Bing Shopping Ad campaign. A number of ways to achieve success when advertising on Bing include:
Target specific devices - What sets Bing apart from other search engines is how you can target specific devices. This feature is ideal when building an eCommerce campaign that aims to target users who use a mobile, desktop, app or tablet. What's more, you can even target specific operating systems such as iOS, Android and Windows
Define your target audience - Bing provides you with more control over your target audience. Bing gives you the power to decide exactly who sees your ads and how wide you set your perimeters. You can also adjust your demographic whenever you like
Keep an eye on your competitors - With Bing Shopping Ads, you are provided with a detailed report on your competitors on a regular basis. This report shows you how much influence you have in relation to your competition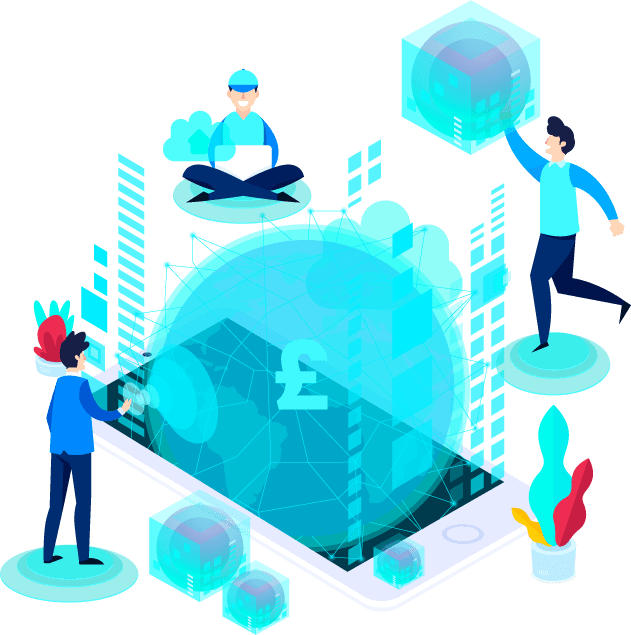 PPC Geeks: Experts in Bing Shopping Ads for eCommerce Businesses
Take the guesswork out of building your eCommerce business online and let one of the world's best Bing Shopping agencies guide you on how to boost product sales and increase brand awareness through marketing on Bing.
In short, our team of PPC and eCommerce are on hand 24/7 to help grow your business.