Google Shopping Agency: Use the Country's #1
If you can answer YES to any of the below questions, we can put that right for you for absolutely FREE!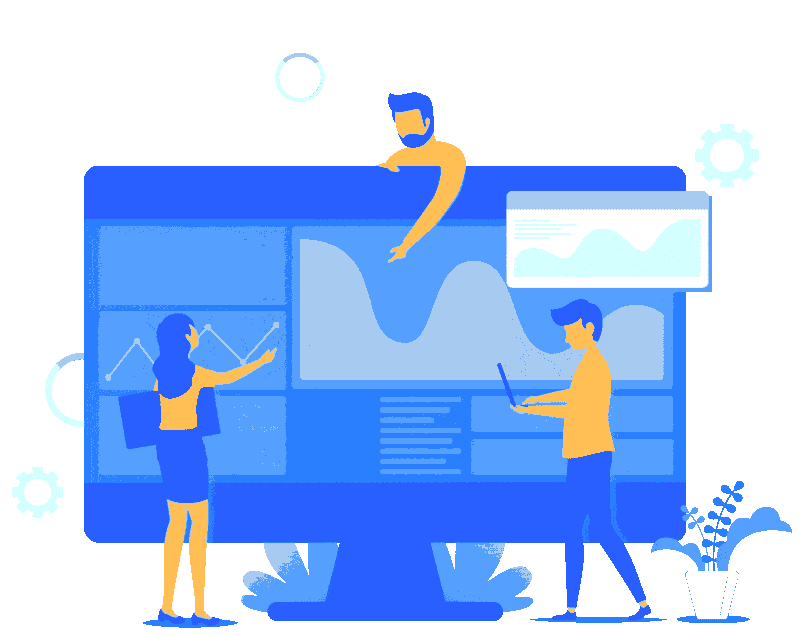 Get Your Free Google Shopping Ads Audit and Grow Your Business Fast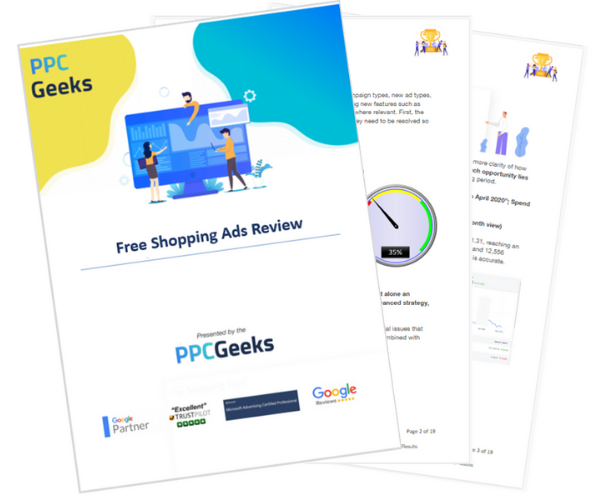 Our Google Ads Audits are around 30+ pages and provide you with actionable insights on how to improve your Google Shopping Ads and more. Just some of the areas our report covers include:
Account Structure
Conversion Tracking
Target Audiences
Deep Dives into The Highest Spending Areas
Main KPIs Overview
Where Your Brand Is Wasting Budget
Missed Opportunities
And Much More!
So, what are you waiting for? Get yours today and soon you should be maximising your Google Shopping Ads like a pro!
Need Help With Google Shopping? Trust the Data-Driven, Creative Experts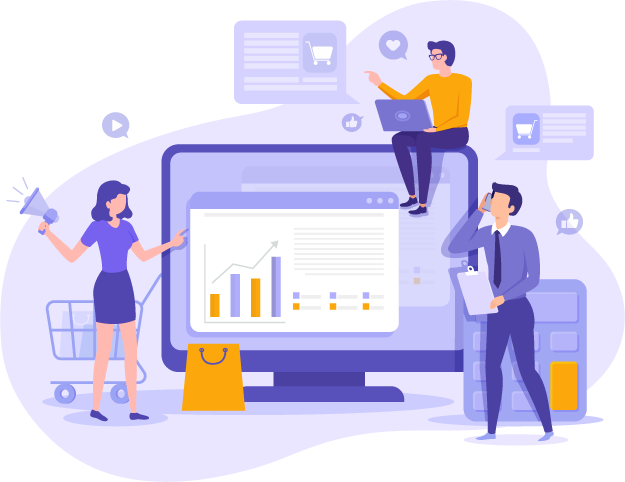 Google Shopping product data has a monumental impact on how your ads and campaigns perform on Google. Indeed, the crux of any good Google Shopping campaign is high-quality product data that compliments your creative output.
By maximising relevant insights and researching your target market so as to shape and make informed decisions, we work extremely hard to deliver valuable campaigns across the Google Shopping network that aims to help drive your business forward and catapult your brand to the next level.
From your initial search to final checkout, it's important to plan ahead, map out a clear road map and identify any opportunities that aim to create a more customer-friendly experience on Google Shopping.
So, if you want to acquire more customers and generate more sales, then we are the Google Shopping agency for you.
Why Work with a Specialist Google Shopping Agency Such as PPC Geeks

So, why work with PPC Geeks? Good question! Here are some of the key benefits of working with a dedicated Google ads agency such as ours.

Google Shopping Specilaists
By working with the right PPC agency that specialises in Google Shopping such as ours, we can ensure to target your ads to your desired market, fast. Indeed, we always try our best to maximise your ROI.

Your Google Shopping Ads are one of the most important arms of your marketing strategy, even more so if you're an ecommerce business. At PPC Geeks, we understand the integral role data and creativity plays in any Google Shopping campaign, whilst we also specialise in growing your ecommerce business in general.

Incredible Google Shopping Results
Google Shopping can help you achieve a myriad of results, be it generating more ecommerce sales, boosting your brand awareness or one-upping your biggest competitor, at PPC Geeks we are experts in building you the best Google Shopping campaigns and valuable networks.
Use A Dedicated Google Shopping Agency & Get Positive Results Fast!

Give the PPC Geeks secure access to
your Pay Per Click Ads account (it's easy,
we'll show you how)

The Geeks will review your account,
finding where we can increase your
return on investment

We'll take you through our findings
and present a plan to improve
your PPC Ads performance
Grow with an Expert Google Shopping Agency That Prioritises You and Your Business
Can your business truly cope without competing on the world's biggest ecommerce stage?
From prioritising your most valuable products when dividing your resources, to leveraging product ratings and customer reviews to highlighting your brands' value, to completing comprehensive product and audience analysis, here at PPC Geeks we don't just help our clients achieve their goals, but we also pride ourselves on being a forward thinking Google Shopping agency that is forward-thinking, innovative and welcoming.
With the opportunity to converse and engage with multiple Google certified account managers, employing our help may be the boost your ecommerce business needs when it comes to advertising your products on the Google Shopping network.
Google Shopping, when leveraged correctly, can be a guaranteed platform on which to improve your sales.

What to Expect & How We Achieve Results
Every Google Shopping project begins with a complete account setup. We examine everything from your target demographic and product reviews to your campaign objectives and more.
Dedicated Google Shopping Certified Experts
Every ecommerce brand is paired with a dedicated Google Ads accredited expert. This person will be your personal Account Manager. Together, we will set KPIs that match both your Google Shopping and your business' broader objectives.
Google Shopping Management
Connecting your Google Shopping network with your website, landing page, analytics and product campaigns, our team is made up of seasoned professionals who will dedicate themselves to your account. Using intricate reports, we ensure everything we do is tracked, monitored and altered to align with the information we generate.
Custom Reporting & Product Performance Reviews
Every week, month, quarter and year, we will compile a report on the metrics that matter most. We will then meet to explore your overall account and product performance and sector-wide Google trends. In addition, we will get together to discuss your overall feeling towards us and see if we can improve in any way you see fit.
Get FREE Advice From the #1 Google Shopping Agency
We believe we're the best Google Shopping agency in the country. So, if you're looking for one to work with then congratulations - you've found the PPC Geeks!
We've helped countless brands and businesses maximise their products and Google Shopping network, boosting their ROI and brand awareness in the process. Remove the guesswork and turn to PPC Geeks instead to manage your Google Shopping Ads.
Not only are we unlike many of the other Google Shopping agencies that claim to be industry experts, but we are also unmatched in our output in the UK and beyond. Why? Because we have the certificates, accreditations and the 10,000+ hours of training to show for it.
From understanding the details that underpin every Google Shopping campaign to giving your products the platform they need to thrive, we can ensure you the return on your investment should you invest in PPC Geeks and our robust Google Shopping support.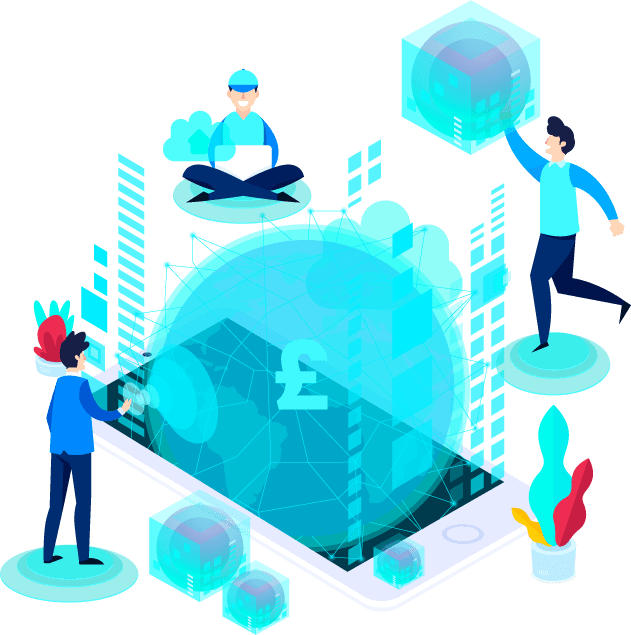 PPC Geeks: The Google Shopping Agency You Can Trust
Our team of accredited Google Ads experts will help grow your business to astronomical levels via Google Shopping.
We work with a wide-ranging client base. So, if you want more from your Google Shopping Ads, then you seriously need to reach out and speak to us. But before you do, why not check out our incredible Trustpilot reviews!
See what people just like you say about our team of accredited specialists who will help your business get better results from its Google Shopping spend!
The team is always on hand to answer any questions you may have - so don't be shy in coming forward!

Our team of PPC Experts will help grow your business as fast as you need it to.
We work with a very wide-ranging client base and work in many industry verticals - if you want more from your Pay Per Click spend you need to speak with us.
See what people just like you say about their team of PPC Experts who will help your Shopify business simply get better results from its Pay Per Click spend!
Your new team is always on hand to answer any questions you have - so don't be shy - say hello to us today!
Don't Miss This Incredible Opportunity To Boost Your Brands' Sales With Our 100% Free Google Ads & Shopping Audit
Take the guesswork out of building your ecommerce business online and let one of the UK's best Google Shopping agencies show you for FREE how you can boost sales and increase brand awareness by investing in a specialist Google Ads audit and Google Shopping agency.