The #1 Lead Generation PPC Agency in the UK
If you answered YES to any of the above, then PPC Geeks can help - be it by managing your lead gen PPC or advising on how to quickly improve your ROI through lead generation ads.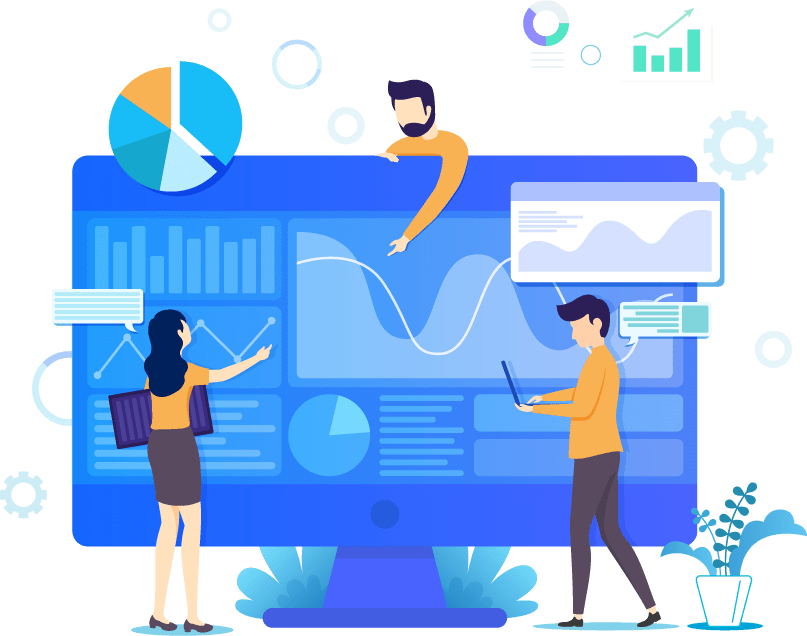 Will Your Brand be our next happy Google Shopping Ads client ?
Get Your Free PPC Audit and Boost Your Lead Gen PPC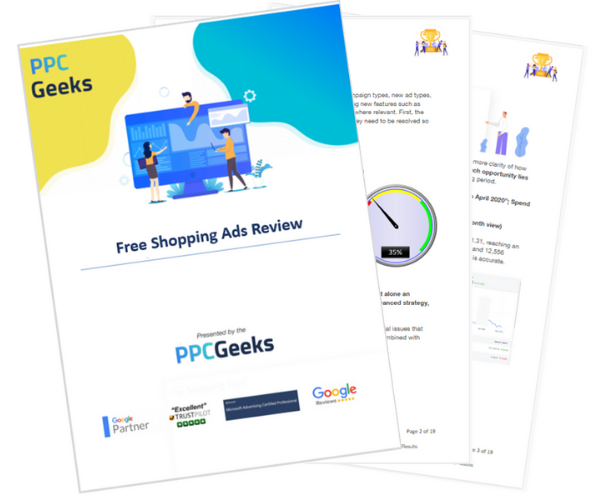 Our PPC Ads Audits are around 30+ pages and are ideal for those looking to gain invaluable insights on how to improve their lead generation ads and understand why they haven't performed to begin with. Some of the areas our reports cover include:
Account Structure
Conversion Tracking
Target Audiences
Deep Dives into The Highest Spending Areas
Main KPIs Overview
Where Your Brand Is Wasting Budget
Missed Opportunities
In order to get back to generating a high volume of leads, it's important to understand how to maximise your lead gen ads in order to tweak your process and make sure to get back to succeeding as quickly as possible.
What is Lead Generation PPC?
Lead gen PPC is a requirement for businesses who not only want to succeed online, but also generate a wealth of leads and convert them.
The goal of a lead gen ads campaign is to get prospects into your sales funnel to begin a qualification period in which you learn more about your customer and their needs and intentions, while also driving your brand mission and informing them about your products and services. Nevertheless, the ultimate goal is for a sales person to close the deal, so you gain a new customer.
Furthermore, PPC lends itself perfectly to lead generation ads. With lead gen PPC you can instantly appear on page one of Google and be in front of people who are searching for a solution your product can provide. With lead generation PPC, more people are aware of you and what you can provide them with.
Why Work with One of the Best Lead Gen PPC Agencies in the World?
At PPC Geeks, we pride ourselves on what we achieve for our clients on a daily basis, be that significant results or increasing the amount of leads generated through implementing a successful strategy that aims to never let your sales funnel run dry.
We always have your best interests in mind when it comes to investing in help with your lead generation ads. That being said, we also provide a lot of added value, including:
Exclusive access to our UK based, comprehensively certified PPC team who pride themselves on having worked with some of the most established brands in the world
No surprising pricing models. Just an uncomplicated structure that prioritises improving your PPC and lead generation results
Our work is unmatched by anything an inhouse team could produce. We are simply more equipped and knowledgeable in the field of lead generation, hence why our clients enjoy copious amounts of leads
With a proven track record in the sector, we make our clients millions of pounds in improved sales through improving lead generation
We provide you with one single point of contact. This way nothing gets lost and you can communicate with one dedicated individual whilst also benefiting from the use of the whole PPC Geeks team.
We are completely focused on making smart, informed and data-driven KPI decisions that have your sales targets in mind
When it comes to feed optimisation, we don't believe in unnecessary risk. We always consider your wider objectives before making any decision
We have hundreds of 5-star reviews on Trustpilot from some of the world's biggest businesses.
How to Implement a Successful Lead Generation PPC Strategy
There are a number of ways in which to implement a successful lead generation ads campaign, with the goal being to keep your sales funnel topped up with qualified leads. Best practices include:
Entice Potential Customers with Exclusive Deals
By creating an air of exclusivity and providing customers with something for free in exchange for their email address, name, phone number, and more is a great way of increasing leads. At the very least, give them the opportunity to sign up for a free blog or ebook in order to harness their data.
While this may not seem like a PPC-led initiative, providing customers with something for nothing is a great way to entice them to click on your ads and thus, join your sales funnel - after which, you can get to work on qualifying them.
Create Focused Landing Pages
By creating a focused landing page for your lead generation PPC campaign, you can qualify and convert leads much easier, especially if the page is highly focused.
Your landing page should repeat the benefits of your product or service; it should also ask for just the right amount of information in order to not make the transaction feel too forced or sales-like. This is where you should write bespoke CTAs that don't feel laboured or cheesy. In addition, once you've created your landing page, it's important to rigorously test it in order to make the process as seamless and frictionless as possible.
So, your lead generation ads campaign has been a huge success: but how are you going to track all those leads?
Tracking your leads and staying in touch with them can feel overwhelming at times. A customer relationship management program - or CRM - helps you to record who contacted you, what they were interested in, and what happened next. You can then classify the leads you generated, progress them quickly down your sales funnel and engage with them via email or phone call, making sure that your hard work never goes to waste.
PPC Geeks: Specialising in Increasing your Leads
Take the guesswork out of whether or not your lead generation PPC campaigns may succeed and fail and let one of the world's best lead gen agencies guide you on how to significantly improve your results.
In short, our team of PPC experts are on hand 24/7 to help grow your business and make sure your leads continue to increase on a regular basis.