PPC Geeks Awards & Accolades
It has been an incredible journey so far where we have picked up many awards and accolades. The initial idea to create a PPC agency full of market-leading experts has led us all the way through to where we are today.
Fast forward through five years of hard work, many governments and even a global pandemic thrown into the mix, we are stronger than ever. PPC Geeks has cemented itself as one of the best PPC Agencies in the world.
See just some of the highlights below. We could not have done this without our amazing team of PPC experts and we are wholly grateful to everyone who has helped us get here!
The Impact PPC Geeks Has Had
Our PPC Geeks have helped 1000+ brands just like yours with free expert advice. If you want to take the next step in your eCommerce journey we will show you exactly how to get better results with our no obligation audit. Our PPC Geeks have worked with 150+ clients over this time and generated £100m+* in revenue for our clients.
The Outcome Of Using PPC Geeks
PPC Geeks generates many millions of pounds of new business for its clients each month and has picked up many accreditations and accolades along the way. Please scroll down the page to see some of the highlights! If you choose PPC Geeks as your growth partner you can be confident knowing your PPC marketing is in the best hands possible! That's one less thing you need to worry about!
**We generated 10x ROAS for our eComm clients in the first six months of 2022
We are a Google Ads Premier Partner and the highest ranked Google Ads Agency in the UK. We are defined by our industry-leading ecommerce PPC management and client experience. We deliver excellent PPC results for our clients with full transparency, outstanding customer service and results-driven decisions.
***Generating well in excess of £25m in revenue for just our eCommerce clients in this time.



PPC Geeks Awards: TOP 3% GOOGLE ADS AGENCY
We are within the top 3% of Premier Partner Google Ads Agencies based in the UK. We are experts in eCommerce PPC Management and Google Ads Shopping. We are strongly placed within the Top 10 UK PPC Agencies as listed by Clutch.
*PPC Geeks: Helping Brands
Our free PPC Audits are all created by the team, where we spend the time to review your account. We show you what is working well, what isn't and what missed opportunities there are thus allowing you to take your eCommerce brand to the next level with our free expert advice. Helping to generate over £100m* in revenue for our clients since we started!
PPC Geeks: Long-Term Results
We set out to create a PPC agency that really delivered! We had all heard the stories of terrible PPC Agencies and so-called Experts. We wanted to be different. We live or die by the level of service and results we get for our clients. This has helped us grow so substantially by simply offering a market-leading service.
0

%

Con Rate Increase (KLC)
What Makes PPC Geeks Different?
We leverage Google's advanced AI bidding strategies to help us deliver the best results for the client's budget
We are 100% KPI and results focused, we take the time to understand your brand and then do the hard work for you
Our team of PPC Experts are all fully qualified Google Ads experts and love everything PPC, they live and breathe everything PPC
Our PPC Geeks have successfully run campaigns in all corners of the world and will build award-winning campaigns for you
We take a holistic approach to digital marketing and can help you advance in many areas outside of just PPC
We are able to have the best PPC Experts working with us and this translates to you getting the best results possible
PPC Geeks Awards & Accolades
We understand as a busy Digital Marketing Manager or Business Owner your time is very valuable. As you will know the longest journey starts with the first step and your brand's success is no different. If you are serious about assembling the best team to work with for your PPC then PPC Geeks have to be your best option. Check out just some of PPC Geeks awards and accolades so far:
GET BETTER RESULTS: GOOGLE PREMIER PARTNER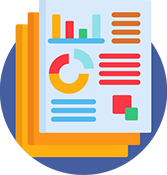 Increase sales with expert level shopping ads that promote your products to the right audience.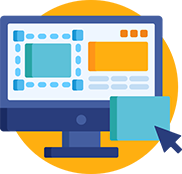 Grow online sales, bookings and leads with fully optimised Google ads.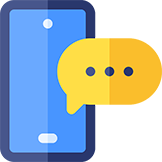 Increase customer calls with specialised ads that feature phone number and click-to-call.
Start your brand's journey to success
DO YOU WANT BETTER PPC RESULTS?
Book your free consultation with Ste one of our resident PPC experts. Ste will help you drive better results with world-class Google Ads PPC Management.
In the first six months of 2022, we generated an average of 10.1x ROAS for our ecommerce clients.
We manage over £1.5 million in Google Ads each month
We generated an average 10x ROAS for our eComm clients in Q1 & Q2 of 2022
We are Google Ads Premier Partner, in the top 3% of Google Ads Agencies
Our Google Ads audits have helped improve PPC results for over 150 brands and counting. Each audit is packed with custom advice on how to make your PPC spend work harder to generate more revenue and higher ROAS.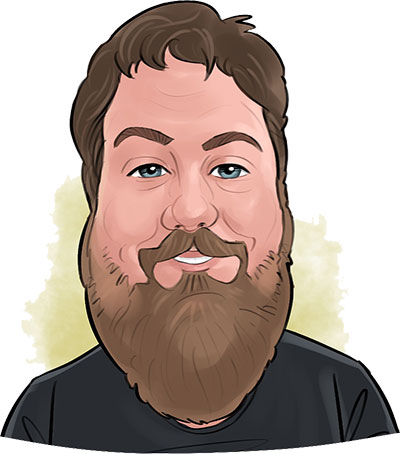 Book Your PPC Audit Today For Your Brand
Book your Free Consultation & PPC Audit to find out how Your Brand's PPC account stacks up against the best in the business, simply start your journey to better results today!
What you will get:
✔️ Increase Sales From Your Spend
✔️ Reduce How Much Each Sale Costs your brand
✔️ Get 100% Free Advice (From The PPC Experts)
Your manually reviewed PPC Audit costs you nothing and you are under no obligation to use us to fix any issues we find. What's not to like about that? Start your journey to better results today!