The #1 Agency for Time Poor Marketing Managers
If you answered YES to any of the above, then PPC Geeks can help - be it by managing your PPC or providing expert advice on how best to reclaim your time.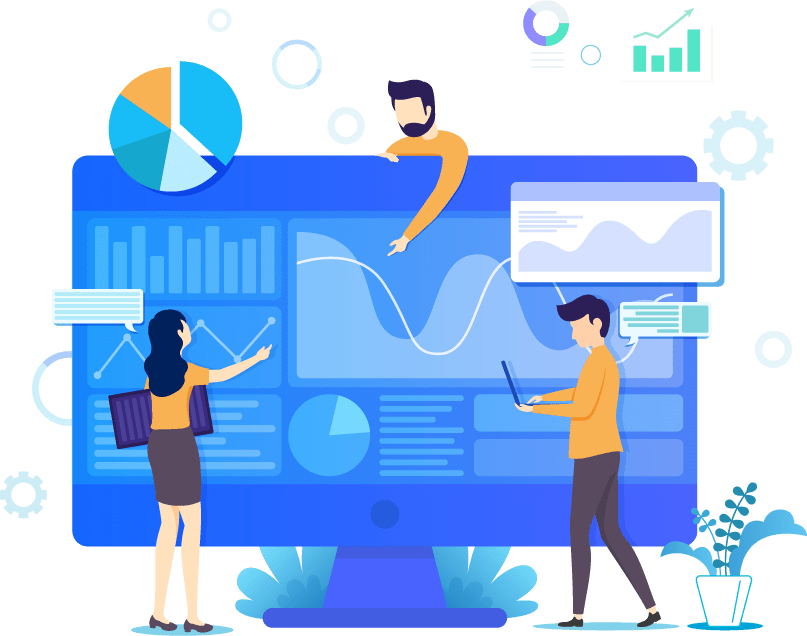 Will Your Brand be our next happy Google Shopping Ads client ?
Claim Your Free PPC Audit and See How PPC Geeks Can Help You Get Your Time Back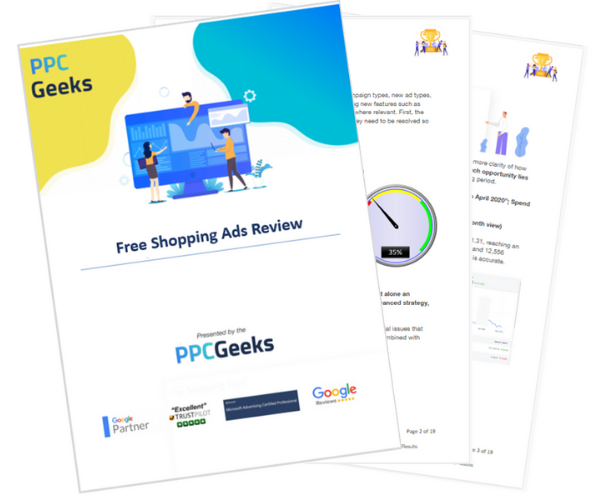 Our PPC Ads Audits are around 30+ pages and are perfect for marketing managers looking to gain valuable insights on how to not only improve their PPC Ads, but also reclaim their valuable time. Some of the areas our reports cover include:
Account Structure
Conversion Tracking
Target Audiences
Deep Dives into The Highest Spending Areas
Main KPIs Overview
Where Your Brand Is Wasting Budget
Missed Opportunities
In order to get back to what you do best, it's important to understand the details of how to maximise your PPC Ads in order to get your time back.
What Are the Main Symptoms of Being Time Poor?
Time is money. And in today's fast-paced world, research shows more and more people are persistently feeling time poor, particularly those who work in senior level management jobs within the marketing sector.
A marketing manager can experience significant time poverty. This is because, not only does a manager have the responsibility to manage their team - whether it be inhouse or external - to ensure they are productive and completing their tasks, but a marketing manager also has their own responsibilities they must complete - with the added pressure of reporting upwards to boards of directors.
Failure to dedicate time to their team can cause many problems such as dissatisfaction, confusion, and lack of productivity. Yet, too much time spent on leadership tasks and not on your own work can make it appear that you don't get much work done which, in turn, makes you look incapable of performing in front of key stakeholders.
A constant struggle between growing your accounts and achieving PPC success, and managing the day-to-day running of a business that you operate within yourself as an employee is very tough indeed. With this in mind, it's important you entrust your accounts to an experienced operator like PPC Geeks in order for you to reclaim some precious time.
Why Work with One of the Best PPC Agencies in the World?
At PPC Geeks, we pride ourselves on what we achieve for our clients on a daily basis, be that significant results or implementing successful strategies which empower time starved marketing managers to take a step back.
We always have your businesses' best interests in mind when it comes to investing in PPC Ads. That being said, we also provide a lot of added value, including:
Exclusive access to our UK based, comprehensively certified PPC team who pride themselves on having worked with some of the most established businesses and renowned marketing managers in the world
No surprising pricing models. Just an uncomplicated structure that prioritises increasing your sales through PPC advertising
Our work is unmatched by anything an inhouse team could produce. We are simply more equipped and knowledgeable in the field of supporting marketing managers on a daily basis
With a proven track record in multiple sectors, we make help our marketing manager clients make millions of pounds in improved sales through PPC advertising
We provide you with one single point of contact. This way nothing gets lost and you can communicate with one dedicated individual whilst also benefiting from the use of the whole PPC Geeks team
We are completely focused on making smart, informed and data-driven KPI decisions that have your marketing interests in mind
When it comes to feed optimisation, we don't believe in unnecessary risk. We always consider your wider objectives before making any decision
We have hundreds of 5-star reviews on Trustpilot from some of the world's biggest eCommerce businesses
How PPC Geeks Can Help You Stop Being Time Poor
While being more strict with your time is easier said than done, you may be surprised to learn that PPC Geeks can help you identify moments of time you in fact waste throughout the day, and also plug gaps in your knowledge and take over some jobs that contribute to you being time poor.
Be Intentional with your Time
Life consists of distractions. By not being aware of where you're wasting time, you can easily become a victim of constantly feeling time poor.
Your decisions in what you choose to do - or not do - impact the amount of time you have in a day to complete your own marketing tasks. While some things are necessary throughout the day, you'd be surprised by how much time you waste.
In order to be more intentional with your time, and to reduce the amount of time you waste, it's critical you take charge of your schedule. By doing so, you can then understand where to delegate, who to delegate to, and in this case, identify what areas you want to hand over to an external marketing agency like us here at PPC Geeks.
Outsource your Marketing to PPC Geeks
By outsourcing your PPC marketing to PPC Geeks, you can benefit from a complete new perspective on the business you operate within.
Everyone gets stuck in a rut from time to time, which leads us to use the same strategies without weighing up other options. Outsourcing marketing is a great way to get out of that cycle since people who have a new perspective on your ideas can provide you with the best feedback.
Furthermore, if you're starved of time, due to being 100% focused on supporting your marketing endeavours, PPC Geeks can help you increase your productivity since you can focus on your main activities rather than micro-managing your marketing department.
Access to the Best Tools, Technologies, Trends and Softwares
At PPC Geeks, we make a large investment in the latest tools and technologies to provide specialist services to clients.
This means that when you entrust PPC Geeks with your marketing you gain access to these tools, saving you time instead of wasting it when trying to complete a routine task using outdated tools.
These systems and softwares can be very expensive and require qualified personnel to utilise them, so your company will not only take advantage of great cost savings by not needing to purchase them yourselves, but also save time by entrusting certified experts to use this technology wisely based on decades worth of experience.
PPC Geeks: Specialists in Saving You Time
Take the time out of building your marketing output online and let one of the world's best PPC agencies guide you on how to boost sales and increase brand awareness through time effective marketing.
In short, our team of PPC and eCommerce experts are on hand 24/7 to support you and help you get your time back.