Understanding Interest Based Marketing
Readily compared to older forms of advertising such as phone book or Yellow Pages, Interest Based Marketing, for many, is now solely associated with Search Marketing and PPC management, and the major search engines.
It can now be easily applied to your wider marketing strategy thanks to the newfound access to complex consumer data many marketers, PPC experts, and Google Ads consultants can use to improve your ROI.
Interest Based Marketing provides everyone from SMEs to blue-chip businesses, and even a select PPC agency or two, with the opportunity to locate consumers at the pivotal intersection between discovery and conversion, and therefore it is the best way to target the biggest audiences on the world's largest search engine platforms.
Will Your Brand be our next happy client to join our PPC Ads agency ?
What is Interest Based Marketing?
Interest Based Marketing is the multi-channel engagement strategy that targets customers with highly tailored messages and experiences, powered by data and AI. In short, it combines the reach of paid advertising campaigns with the personalised touch of one-to-one interaction, both supported by either a PPC audit or a Google Ads audit respectively.
Indeed, whether your interest based ads are text, image or rich media based, they are a great way to drive people to your website and increase conversions via the world's biggest search engines.
Targeting passive customers with highly personalised messages and adverts based around specific lived experiences, Interest Based Marketing is now a crucial part of any modern marketing strategy.
Why Use Interest Based Marketing?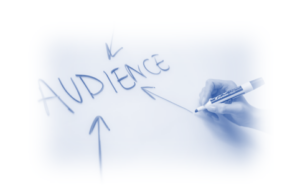 Interested Based Marketing is mostly used for cold audiences. This method is a great way of locating new customers and targeting them, guaranteeing that those
who see your ads are open to being converted not only because your ads are extremely targeted, but they are also highly personalised too.
There are also a number of other reasons why you should use Interest Based Marketing:
Segment Your Audience - Audience profiling is an integral part of modern marketing methods, even more so as today's consumers have almost come to expect and depend on extremely personalised ads. You can now build very detailed profiles of your target audiences, including essential details such as lifestyle choices, political leanings and interests.
Optimum Marketing Platforms - Identifying the right marketing and search engine for you is integral. It's important not to put your intricate knowledge of your audience to waste by trying to target them on the wrong search engine. After profiling your key demographics and knowing what interests them, you can isolate what search engine they use and serve up ads on those specific channels.
Influencer Marketing - 40% of consumers admit to being easily swayed by the opinions of those with perceived similar interests to them. So, when you have a trustworthy picture of your target audience in mind, you can see what channel they predominantly live on and what content they digest, using influencers to drive home your campaign.
Get Actionable Information From the UK's Interest Based Marketing Experts
Your free audit provides you with usable insights on how to achieve the best results possible from your advertising spend. Some of the areas our report covers include:
Account Structure
Conversion Tracking
Target Audiences
Deep Dives into The Highest Spending Areas
Main KPIs Overview
Where Your Brand Is Wasting Budget
Missed Opportunities
And Much More!
So, what are you waiting for? Get yours today and soon you should be achieving the results across the search engine of your choice, be you a PPC agency Manchester or a PPC agency London.
Interest Based Marketing Statistics You Need to Know
Check out these statistics that prove the worth of interest Based Marketing:
67% of brands leverage Interest Based Marketing
56% of marketers strongly agree that personalised content was key to ad success
Companies dedicated 29% of their marketing budgets to Interest Based Marketing in 2019-2022
70% of marketers report using IBM
Our Very Own Interest Based Marketing Statistics
35% of users purchase a product within 5 days of searching for it online
41% of users trust online ads and therefore websites at the top of a search engine
£10-£50 is the recommended daily budget for a Google Ads campaign
68% of shoppers prefer online shopping online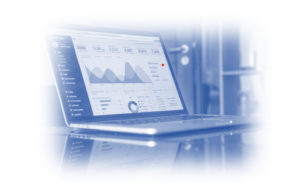 The stats don't lie, Interest Based Marketing is absolutely one of the world's leading advertising strategies - and for good reason.
What Platforms Work Best With Interest Based Marketing?
Interest Based Marketing is, without doubt, massively worthwhile, but it's important to know what platforms work best with this marketing strategy:
Understanding your audiences and feeling comfortable building buyer personas is crucial for adapting your ads and leveraging your demographics, even more so when working with a Google Shopping agency or a Google Ads company. Indeed, adapting your copy using your intricate knowledge of your audiences can be a great way to personalise your ads on the Google search engine network, earn more conversions and retain a substantial part of your budget.
Personalised ads on Bing and other Microsoft search engines are served up based upon your audience's interests, making them more relevant to what entices your audience members. Depending on the use of Cookies and Interest Based Marketing, Bing Ads in particular are intended to inform and enrich your use of the search engine.
To serve your audience the best interest based ads, Amazon uses interaction based data garnered from websites, business pages and services used throughout the Amazon marketplace. Using advanced technologies, Amazon equips marketers with the tools to serve up the best Interest Based Marketing ads possible.
Targeting your YouTube ads based on both keywords and Interest Based Marketing techniques lets you show your video ads to specific demographics based on words, phrases, likes, interests and lifestyle choices related to products and services aligned with other channels and videos.
Get 5-Star YouTube Ads Results With Our Free Audit
How to Reach Customers Based on Interest Marketing
As noted above, interest targeting is exactly as it sounds. That said, there are three main categories of Interest Based Marketing you can select when building your campaigns:
Interest Based Marketing: Affinity Audiences
Affinity audiences include around 80 different groups based on interests and hobbies, be it sports, cars, or games, for example. With Affinity Audiences, you can choose to show your ads to a plethora of audiences with the help of a Google Ads expert.
Interest Based Marketing: Customer Affinity Audiences
To narrow your targeting process even further, you can build your own custom audience matrix using keywords. When you set up your custom audiences, your ads will be shown to people visiting websites that contain certain keywords based on your selling intentions and SEO competency.
In-Interest Based Marketing: Market Audiences
With In-Market Audiences, you can identify customers who are actively looking at products or services similar to yours with the help of a Google Ads specialist, making it one of the most effective marketing methods in the industry.
PPC Geeks: Interest Based Marketing Specialists
Our team works with a unique client base. So, if you want more from your Interest Based Marketing campaigns, then you seriously need to reach out and speak to us. But before you do, why not check out our astonishing Trustpilot reviews!
How Are Your Search Ads Doing?
Get your 100% Free Google Ads Audit here and find out How To Get Better Results Fast!
Don't Miss This Incredible Opportunity To Boost Your Targeting Options With One of Our Free Interest Based Marketing Audits
Interest Based Marketing:  Take the guesswork out of building your business online and let the UK's best Google Ads agency show you for FREE how you can boost sales, increase brand awareness, and improve your targeting options by investing in any of our comprehensive audits.
The team is always on hand to answer any questions you may have - so don't be shy in coming forward!