Get Your 100% Free Instagram Ads Audit Now !
Taking the time today to learn why you should get your Free Instagram Ads Audit for your companys will make sure your Instagram Ads account can go from strength to strength. Our Instagram PPC Geeks will show you how your account stacks up against the best in the industry. All you need to do is simply book your free Instagram Ads Audit now! Our Instagram PPC Experts will take the time to manually review your Instagram Ads Account and it will cost you NOTHING and you are under no obligation to use us to fix any issues we find. What have you got to lose? Book your Free Instagram Review today!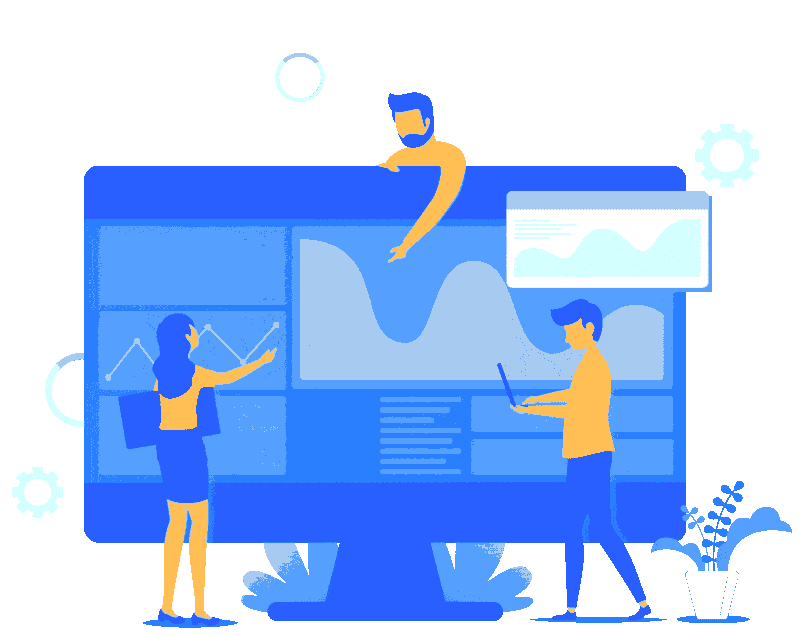 Boost Your Business By Booking in for Your 100% Free Instagram Ads Audit Now!
We are very lucky and work with a very wide range of businesses in many industry verticals and understand that for you, as a successful and very busy Entrepreneur, Marketing Director or Business Owner, you need to cut through the marketing fluff and sales jargon to find out what the most important actionable points are that will move the dial for your business.
We are offering you our 100% FREE Instagram Ads audit, these are specifically designed to do just that.
Rest assured that getting your Free Instagram Ads Audit is probably the best thing you can do for your company this year.
Our highly detailed audits are manually created by the PPC Geeks team, these often extend to over 20 pages of in-depth analysis of your Instagram Ads performance and outcomes.
Your free audit (which is unique to your Instagram Ads account) will help lift the lid on the numbers and millions of touchpoints to show you in easy to understand language what is and isn't working in your account, what could be improved on and where you are just throwing money down the drain. Our PPC Geeks hate wasted spend!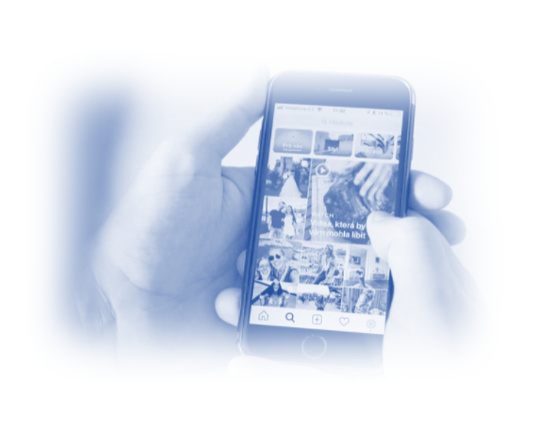 Our market-leading Instagram Geeks will complete your audit themselves (meaning it will be conducted by humans, we do not use 'plug and play' inferior 'algorithms').
We use many years of hands-on experience to detail how making changes will improve the results you get.
It's then up to you on who you decide to do the work (yes, it's that simple).
Instagram Ads is a very specialist field of Pay Per Click digital marketing and costs, along with wasted spending, can and will often go unmissed unless there are lots of detailed planning and heavy optimisations made regularly. The simple thing is - you don't know what you don't know! Let our PPC Experts show you how to do better!
We highly recommend you partner with a dedicated specialist Instagram PPC (Pay Per Click) agency that has a full back catalogue of proven tactics and results of overachieving on KPIs for their partners. Your business is very important and leaving anything to chance will only ever stunt its growth!
Get ahead of your competitors in your vertical and leverage our huge insider knowledge to give your company the competitive edge in your industry vertical today.
Instagram Ads Review Process
You will be glad to know that all of our Free Instagram Ads Audits are unique to each ad account and, as such, will vary depending on what we find when we are working through your account. Below is to help you understand the basic structure that our PPC Experts will look at when constructing your free Instagram Ads Audit:
Free Instagram Ads Audit (20+ Pages)
Executive Summary - this is the high-Level summary of the account and our findings, easy to understand what the 'health check of your accounts looks like.
Overall Audit Score - this is scored out of 100 and will show you if what you are doing can be improved upon or not. Scoring out of 100 will give you a clear picture of how your account stacks up against what we would like to see in an account that is run to its potential.
Account Structure & Naming Conventions - how well 'thought out' and 'planned' are the specific elements within the account (are these set up for success). Many times we find accounts have been built without a clear focus and as such are wasting budget and not focusing on what will make your business the greatest ROI possible.
Conversion Tracking - this is a very important and often overlooked area on accounts we review. Conversion tracking is a very specialised field of digital marketing and as such you need to make sure your account is reporting the best conversion data possible - you will only ever be as good as the data you can collect and optimise against. Is your conversion tracking set up correctly and in line with best practices? Here we aim to find out!
Target Audiences - everyone knows to use audiences but does the data collected in the account support the chosen targeting within the campaigns, ad groups, and account that you have selected. Are you putting your money where you will reap the greatest returns?
Deep Dives into The Highest Spending Campaigns - here is where we get to 'look at the detail' of your account and see in much greater detail what is and isn't working at the 'nuts and bolts' level. We aim to give you the actionable insights you need to improve your bottom line.
Main KPIs Overview - here we will detail the areas for improvement Vs your Key Performace Indicators set for the account and we will give you a 'clear plan of action' to improve the results you get from your Instagram Ads account.
Concluding Comments - this is where we summarise our findings in your account, we will highlight details and any specific comments from our Instagram Ads PPC Geeks.
If we find issues we recommend after your 100% Free Instagram Ads Audit you should book in for your Business Specific Success Strategy (BSSS) as this will road map out for you the next steps to gain success on Instagram Ads and set the business-led specific KPIs - we create these for all of our clients.
If you want to dominate your industry and set your business up for ROI focused growth you should book in for your 100% Instagram Ads Account Review now!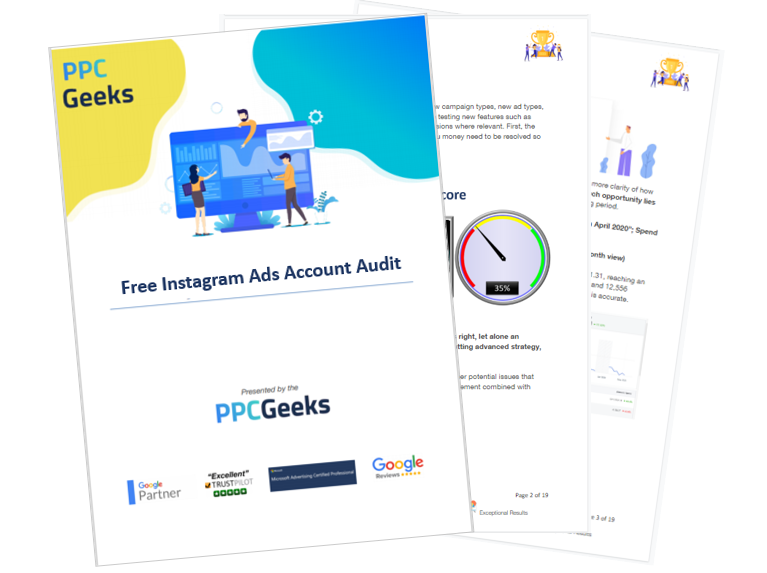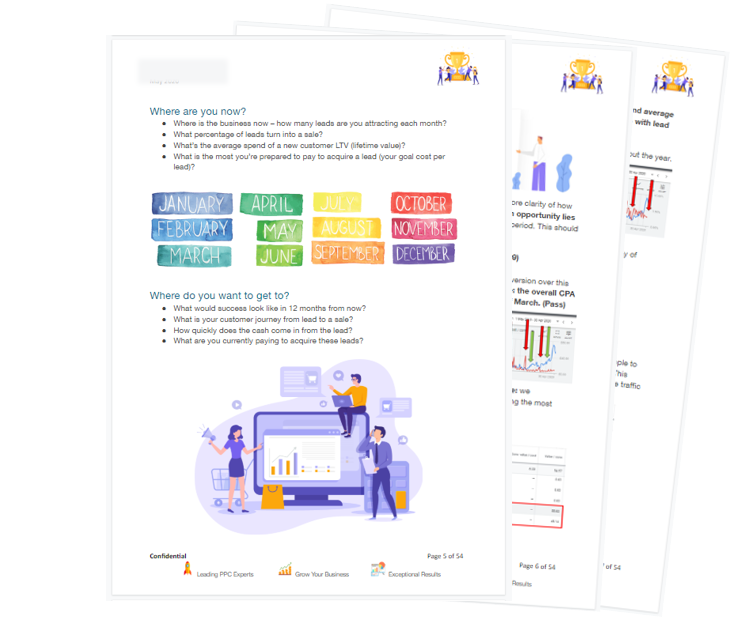 Why You Would Choose The PPC Geeks To Work With You on The Findings from Your 100% Free Instagram Ads Audit?
The PPC Geeks are a dedicated team of PPC Specialists and as such have an almost unbeatable knowledge base that will take your business from where it is today to where it wants to be tomorrow! Our PPC Experts specialise in all aspects of PPC (Pay Per Click) including Instagram Ads, Facebook Ads, Google Ads, Bing Ads, Amazon Ads, and many more.
However, it has been noted many times that the greatest value we offer is our ability to craft accounts to match the specific needs of our partners' businesses and prospects' touchpoints.
We do this by utilising our many years of digital marketing experience backed up with careful and detailed discussions with our partners and real-time optimisations based on the data we collect.
We take the time to get to know all our clients' hopes and dreams (yes - just like you). Our PPC Geeks take the time to really get to know each client's business wants, needs, plans, and vision. Our Geeks are then able to plan all of this information out against the many millions of touchpoints in an Instagram Ads account to make sure there are actionable and accountable KPIs set in place in their BSSS (business specific success strategy). This helps set out the framework of how we will get your account from where it is today, to where it needs to be tomorrow.
Just a short list of some of the key benefits of working with the PPC Geeks
PPC Geeks have over 15 years of experience in Pay Per Click Ads and digital marketing.
You get access straight away to our full UK based team of experts (PPC, CRO, UX & more).
No complicated and surprising pricing models, just a simple pricing structure that has your ROI at heart.
You are able to 'plug straight in' to our team of PPC Experts that can rocket your business across all of the major PPC Platforms including:

Instagram
Facebook
Google
Bing/Microsoft
Amazon
TikTok
& Many More!

All of this actually costs much less than for you to do it in-house!
You will also get better results using our PPC Geeks than using an in-house solution - we simply do this all day - every day! No steep learning curves and wasted budget - you plug straight into the PPC Experts and we make sure you get the best ROI possible!
You will get all of the new technology at no extra cost (keeping you ahead of your competitors).
With a proven track record, our Geeks make their clients £Millions in ROI.
Improved bottom-line results for your business by cutting the wasted budget, adding more budget to what is working, and working with you to better market your business to its core demographics.
All of the PPC Geeks are fully accredited PPC Partners.
Say hello to ZERO RISK, as you get a full money-back guarantee.
Not sure? See for yourself what our clients say with our:
Learn how you can get ahead with your own BSSS (Business Specific Success Strategy).
Single point of communication as you get your own dedicated account manager.
You get a full team of experts making smart KPI focused optimisations in your account (all for the same price).
You don't need to worry about vacations/holidays/absence or sickness cover ever again.
Oh yeah, did we say, our Instagram Ads Audit is 100% free, with no obligation, so let's get the wheels moving on this free Instagram Ads Audit .
Meet your new team of PPC Experts here today!
Will your Free Instagram Ads Review find any improvements in your account? Find out now !
Every audit we provide is different but they all follow some of the same basic principles and best practices. So don't delay and book in for your 100% free Instagram Ads audit here today. Make sure you are getting the best Return on Your Investment by booking in for your Free Instagram Review now!
YOUR FIRST STEP TO INSTAGRAM ADS EXCELLENCE
Get started with the PPC Geeks
We'll show you what difference we can make. Let us in for a free, no obligation audit of your account.
Step One
Give our PPC Geeks secure access to your Instagram Ads account (it's easy, we'll show you how)
Step Two
The Instagram Geeks will review your account, finding where we can increase your return on investment
Step Three
We'll take you through our findings and present a plan to improve your Instagram Ads performance