We are a super friendly bunch of PPC Experts who just love to help brand's like Yours
Contact Us: the PPC Geeks are a full team of PPC Experts who are ready to help supercharge Your Brand's PPC results!
We will show you how to get better results from your PPC budget across the major PPC platforms.
How do we do this? We do this by auditing your accounts, our PPC Gurus will go through your accounts and show you all the areas that should be improved.
Yes, it is that simple for Your Brand to get better results and fast!
So, what are you waiting for? Make sure this year is Your Brand's best by contacting us today!
Will Your Brand be Powered By The PPC Geeks?
The PPC Geeks are ready and waiting to talk to you. Fill in the form below and we'll be in touch. Thanks for your interest in working with the geeks.

Hanover Buildings,
11-13 Hanover Street,
Liverpool,
L1 3DN
0151 272 0245
1B
Station House
Adams Hill
Knutsford, Cheshire
WA16 6DN
01565 361 001
Unit 1
24 The Plaza
535 King's Rd
London, Chelsea
SW10 0SZ
020 8080 9702
The Attic Studio
40a
Low Fellside
Kendal, Cumbria
LA9 4NH
01539 292910
Our free PPC Audits are typically 40+ Pages and will give you actionable insight on how to get better results from your PPC Ads spend!
We audit your PPC Accounts and find out how well they are doing.
We find out what is good, bad and where to improve.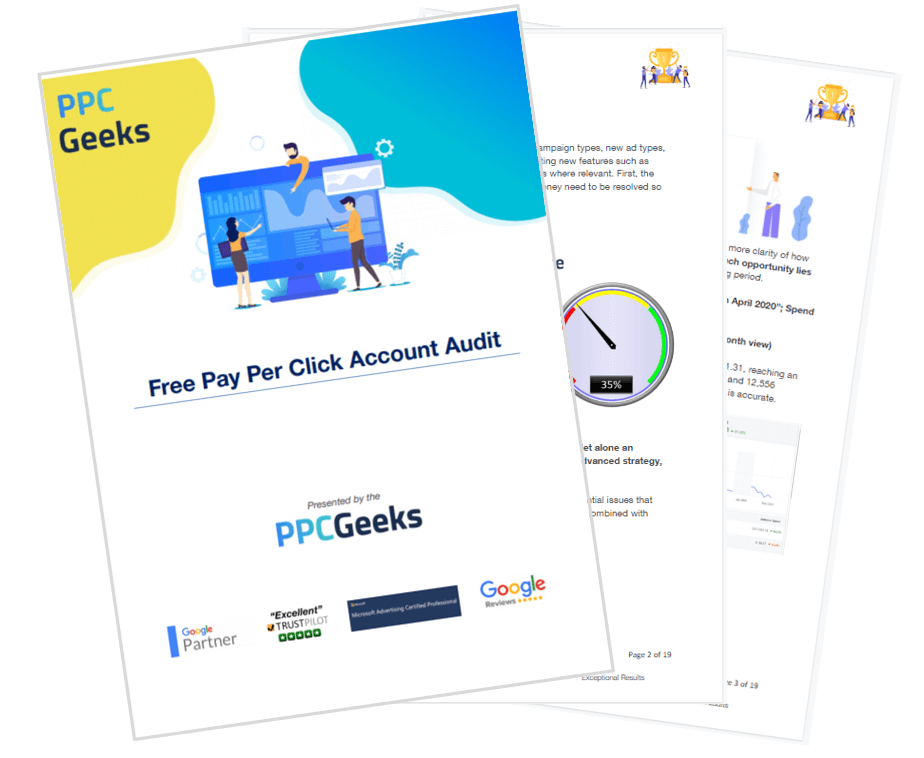 ✔️ Account Structure & Settings
✔️ Conversion Tracking
✔️ Target Audiences
✔️ Deep Dives into The Highest Spending Areas
✔️ Main KPIs Overview
✔️ And Much More!
Get your free PPC Review today and soon you should be getting better results from your Pay Per Click Ads budget!
Your 100% free PPC Review is designed to give you the information you need to make smart data-backed decisions for your brand. We will typically walk you through your account audit, this is the perfect opportunity for you to ask as many questions as you can think of.
We show you how to get better results with clear action areas.
We highlight where you need to focus to help skyrocket your brand.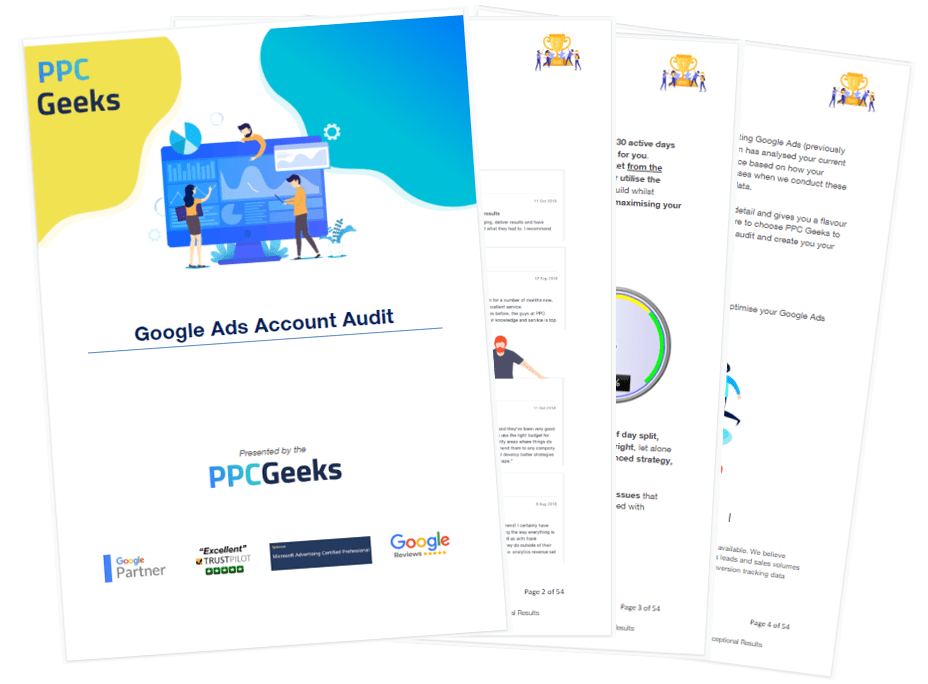 ✔️ Account performance
✔️ Areas that need improving
✔️ Wasted budget areas
✔️ Market analysis
✔️ Full PDF with our findings
✔️ And Much More!
The major PPC platforms work with many millions of touchpoints so asking questions at this stage and truly understanding how you can use your Free PPC Audit to make smart decisions is one of the best things you can do for your brand this year!
Now it's time to get better results from your PPC! You will now know what is and isn't working in your accounts. You will have lots of ideas on new areas to exploit for your brand and help strengthen your results. Your plan will differ depending on your brand's KPIs and plans. This is why if you decide to use us as your PPC Agency we will move on to your Business Specific Success Strategy.
It is then up to you, do you use us to supercharge your PPC or not?
Either way, your brand gets to enjoy greater ROI and get stronger.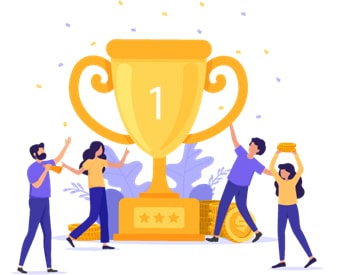 ✔️ Improve account performance
✔️ Stop wasting your budget
✔️ Increase your exposure
✔️ Make more sales for less spend
✔️ Make this year your best ever
✔️ And Much More!
Knowing where to improve is the first step in your journey of improvement for your brand. Our PPC Geeks are always happy to help, so take advantage of this amazing opportunity to learn how to get better results from your PPC Accounts!