Boost your brand by working with one of the best PPC Agencies in the business. If you can answer YES to any of the below questions, then maybe it's time to reach out and join the leading PPC agency in the UK and further afield.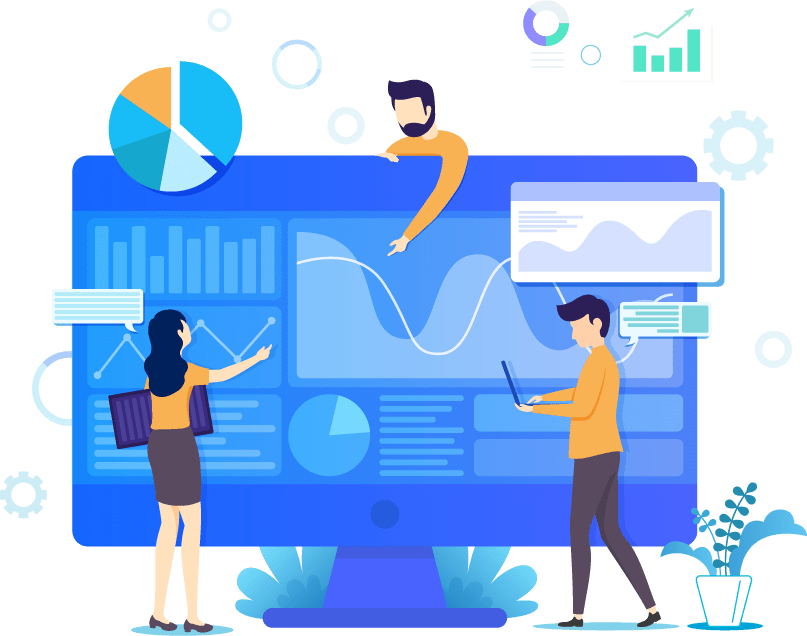 Will Your Brand be our next happy client to join our PPC agency here in the UK? ?
Get Your Free PPC Audit and Join Our PPC Agency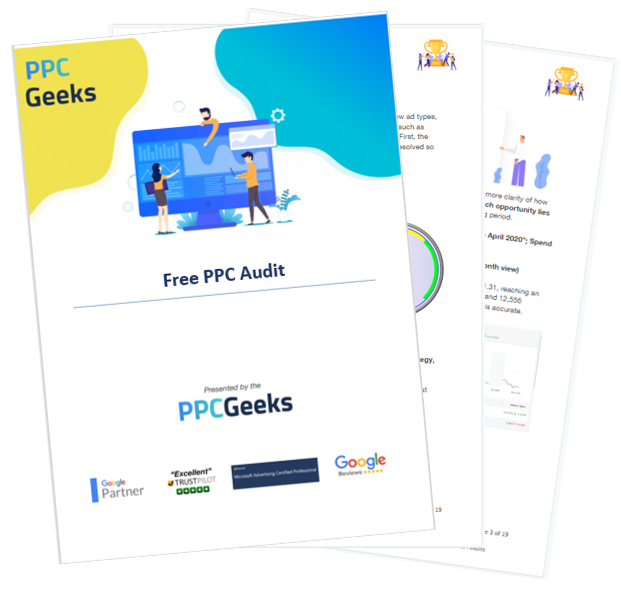 Our PPC Audits are around 30+ Pages and provide you with actionable insights on how to improve your PPC Ads. Because we are the most respected PPC agency UK with a raft of experience, our comprehensive reports cover a number of areas, including:
Account Structure
Conversion Tracking
Target Audiences
Deep Dives into The Highest Spending Areas
Main KPIs Overview
Where Your Brand Is Wasting Budget
Missed Opportunities
And Much More!
So, what are you waiting for? Get yours today and soon you should be able to transform your PPC campaigns like a pro, thanks to us being the leading PPC agency in the UK.
Get Help From the Most Respected PPC Agency Available to You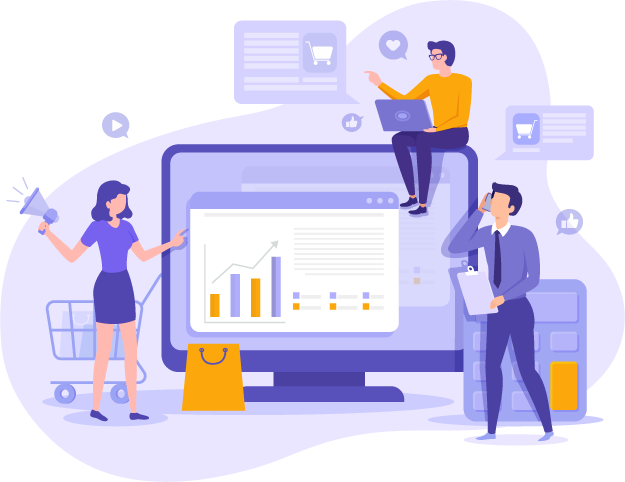 We are the most sought after, respected and expertly equipped PPC agency in the UK, that's why we are the best at working with you to transform your pay per click output. Get your 100% Free Google Ads audit as this will show you how to get better results and fast.
We are the best PPC agency for a reason. Why? Because we understand more than most just what it takes to succeed when it comes to launching a prosperous yet valuable PPC campaign. From Google and Bing to Instagram and Facebook, whatever the platform may be, we have a PPC solution for you.
Given our extremely high success rate, our team of expert PPC specialists know exactly what it takes to create the perfect PPC campaign, with engaging ad copy, vibrant imagery and an achievable object as standard. In addition, we also know the value of growing a brand and intensifying your lead generation strategy. These remain just as important as ever in terms of PPC marketing.
Why Trust PPC Geeks? A PPC Agency That Gets Results!
PPC Geeks specialise in PPC, be it social ads or on a particular search engine such as any of the big tech companies, for example. That said, we also specialise in building PPC campaigns that align with your brand objectives and business plan. We are a full team of Google Ads specialists and as such, we can help grow your brand!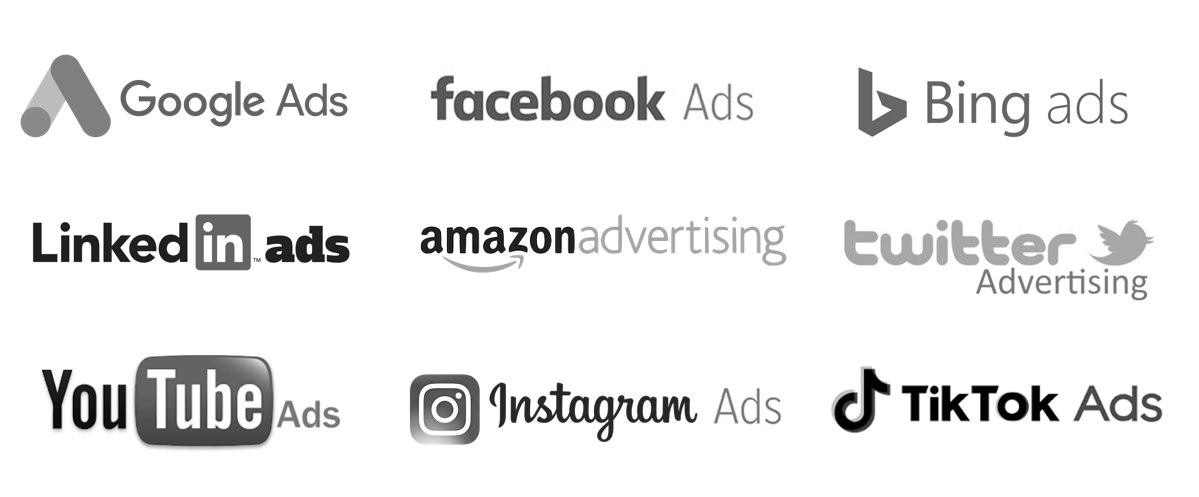 So, why work with PPC Geeks, the most sought-after PPC agency in the country? Good question! Here what to expect when you work with a bunch of certified PPC specialists.

We are PPC experts and by working with the very best PPC agency available to you, we can guarantee to serve your ads to your target demographic on your chosen platforms. Indeed, we always try our hardest to boost your ROI and manage your brand image simultaneously.

At PPC Geeks, we understand the vital part data, creativity and PPC plays in any campaign on any platform, that's why we assign you your very own Ad Manager who possesses both a wealth of PPC and marketing experience.

To Work With The Most Desirable PPC Agency in the UK
PPC advertising can help you achieve a plethora of results, be it transforming your marketing output, boosting your brand awareness or ranking higher with Google PPC. At PPC Geeks, we are highly competent at putting together the best PPC ad campaigns possible.
Use the UK's Best PPC Agency and Harness the True Power of PPC Advertising
So, why work with PPC Geeks, the most sought-after PPC agency in the country? Good question! Here is what to expect when you work with a bunch of certified PPC specialists. We are rated as the best PPC agency Manchester and we provide PPC Services across the globe. So what are you waiting for? Get your free PPC Audit with us today!

Give the PPC Geeks secure access to
your Pay Per Click Ads account (it's easy,
we'll show you how)

The Geeks will review your account,
finding where we can increase your
return on investment

We'll take you through our findings
and present a plan to improve
your PPC Ads performance
Transform Your Business by Trusting the Country's Leading PPC Agency
Over half of consumers click on PPC ads, typifying just how important they are when it comes to overseeing a prosperous pay per click advertising campaign. What this shows is that PPC is absolutely vital to the success or failure of your campaigns.
Luckily, PPC Geeks is made up of a team of talented and PPC certified individuals who can guide you through every step of your PPC journey. We aim to constantly keep you updated when it comes to your PPC campaign, social media platforms and ad spend in general.
Given the opportunity to work with an award-winning PPC agency, we implore you to join us here at PPC Geeks and let us help transform your online advertising output beyond belief.

What to Expect When Working With the Country's Best PPC Agency
Every new project begins with a complete account setup from one of our Pay Per Click experts. They examine everything from your target demographic, to your campaign objectives, to your social media presence, helping to decide what type of PPC campaign would be best for you. This is why we are rated as the best PPC agency London.
Every account is paired with a dedicated Pay Per Click Account Manager. This individual will set KPIs that match both your PPC Ads and platforms and your business' wider goals. We are one of the best PPC Agencies in the world. We will help you take your brand to the next level.
Connecting your ads with your website, landing page, analytics and social media platforms, our team is made up of seasoned PPC professionals who will dedicate themselves to your account and PPC management. Using analytics, we ensure everything we do is tracked, monitored and altered to align with the information we generate.
Custom Reporting & Performance Reviews
Every week, month, quarter and year, we will compile a report on the metrics that matter most. We will then meet to explore your overall account performance and sector-wide Google trends. In addition, we will get together to discuss your overall feeling towards us and see if we can improve in any way you see fit. Our Google Ads expert approach will make sure the actions that we undertake in your account are aligned to your brand's set KPIs.
Get FREE Advice From Our PPC Agency Experts
We are tired of hearing about how people have been short-changed when it comes to working with a PPC marketing agency. We want to change this. When choosing a PPC agency to work with, then look no further than us here at PPC Geeks. You've just found one of the leading PPC Agencies in the country to work with.
We have helped local, multinational and global brands improve their PPC output, be it on social media or online.
Indeed, be it certified professionals with a wealth of experience to their name or a business that is perfectly aligned with you and ethos, we at PPC Geeks are unlike any other PPC agency in the UK for both our analytical and creative output.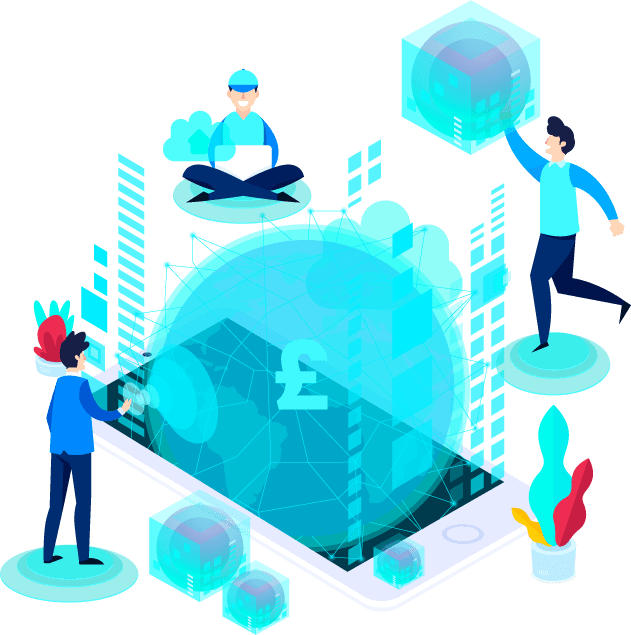 PPC Geeks: The Best PPC Agency You've Been Looking For
Our team works with a wide-reaching client base. So, if you want more from your PPC campaigns, then you seriously need to reach out and speak to us. But before you do, why not check out our incredible Trustpilot reviews!

Don't Miss This Incredible Opportunity To Boost Your Brands' Sales With Our 100% Free PPC Ads Audit
Take the guesswork out of building your business online and let the UK's best PPC agency show you for FREE how you can boost sales and increase brand awareness by investing in a specialist PPC Ads audit.
The team is always on hand to answer any questions you may have - so don't be shy in coming forward.
Say hello to one of the best PPC Agencies today.