Learn everything you ever wanted to know on TikTok Ads and more with our unmissable introduction into TikTok Ads.
If you want to know if your business is a good fit for TikTok Ads or if your TikTok Adverts are working as hard as they could be, simply book in for your 100% Free TikTok Ads Audit.
TikTok Ads The All You Need to Know Guide!
If you've never heard of TikTok then where have you been for the last eighteen months? TikTok has blossomed into the seventh-largest social media platform in the world, which makes it an absolutely incredible network for advertising and marketers. And, their new self-serving marketing feature makes it easier than ever before to advertise on the platform.
Are you looking to reach a young, energetic and vibrant audience that not only loves to repopulate good content but has also grown up doing so? If so, TikTok and its new marketing platform are certainly not to be ignored.
And, to get you started, why not take advantage of our FREE TikTok PPC audit?
Are You Running TikTok Ads?
Learn How To Get Better Results from Your Ad Spend
Your Free TikTok Ads Audit are typically 20+ Pages and will give you actionable insight on how to get better results from your TikTok spend! Just some of the areas we will report on are:
Account Structure & Settings
Conversion Tracking
Target Audiences
Deep Dives into The Highest Spending Areas
Main KPIs Overview
And Much More!
Get yours today and soon you should be getting better results from your TikTok Advert budget!
TikTok provides several paid advertising options that appear as in-feed video ads. Helping you reach a substantial audience, TikTok ads fit seamlessly into a users' news feed and are a great way to mainly boost exposure and brand awareness. While TikTok Adverts can also generate leads and sales, they work best when used to build either an up and coming brand or an established brand that wants to move with the times.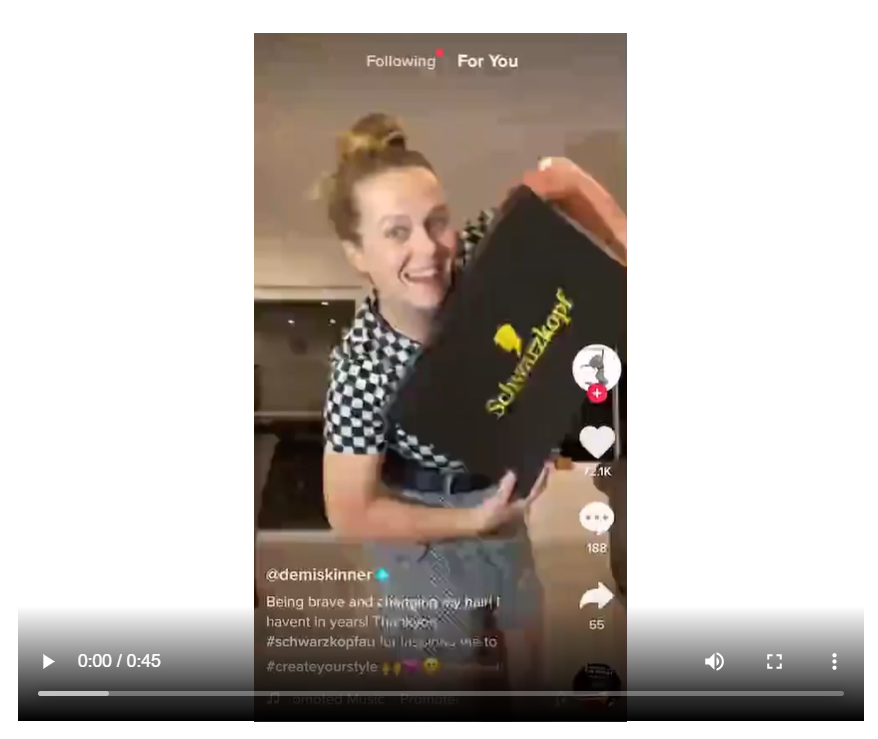 Are TikTok Ads Right For Your Brand?
The number of brands spending money on TikTok ads is growing exponentially, both in numbers and in the breadth of the products they advertise. That said, not every business is guaranteed to succeed on TikTok.
While the audience on TikTok is large, it doesn't cover every demographic. For now, brands that target mostly 18-25 year olds find the largest pool of potential customers. Also, brands with an international audience perform particularly well on TikTok due to its popularity in over 141 countries.
TikTok Ads: When Did They Start?
Founded as recently as 2016 by Zhang Yiming, some would argue that TikTok has surpassed the likes of Facebook and Snapchat in popularity. Here are a number of key landmarks that have defined TikToks success:
2017 - TikTok goes live in most markets besides American.
2018 - TikTok goes live in American.
2018-2019 - TikTok surpasses Facebook, Instagram, YouTube and Snapchat for monthly downloads on devices through the App Store.
2019-2020 - TikTok launches 'TikTok For Business,' it's home for marketing solutions.
As you can most probably guess, TikTok is expected to continue to grow and prosper in the years ahead, whilst its marketing platform looks set to rival the likes of Facebook and Snapchat in terms of advertising due to popularity decline and new updates.
How Are Your TikTok Ads Doing?
Get your 100% Free TikTok Ads Audit here and find out How To Get Better Results Fast!
The Statistics Behind TikTok
Furthermore, TikTok's user stats are also seriously impressive:
Now, what about advertising statistics?
There's no denying how special some of these numbers are, be it in regard to users or paid ads, TikTok has carved its own path and is now a serious heavyweight in terms of advertising. However, what are the reasons you shouldn't use TikTok Adverts?
The Most Effective TikTok Ad Formats
TikTok is a new and exciting platform for you to drive engagement and get creative with video. With this in mind, TikTok has a number of eclectic ad formats to choose from, all of which have their own unique qualities and benefits.
TikTok's standard ad format, In-Feed ads lets you embed a video ad that plays automatically within a user's newsfeed. With the potential to be up to 60 seconds long - although the optimal duration has been shown to be 15 seconds, In-Feed ads look and feel like any normal TikTok video.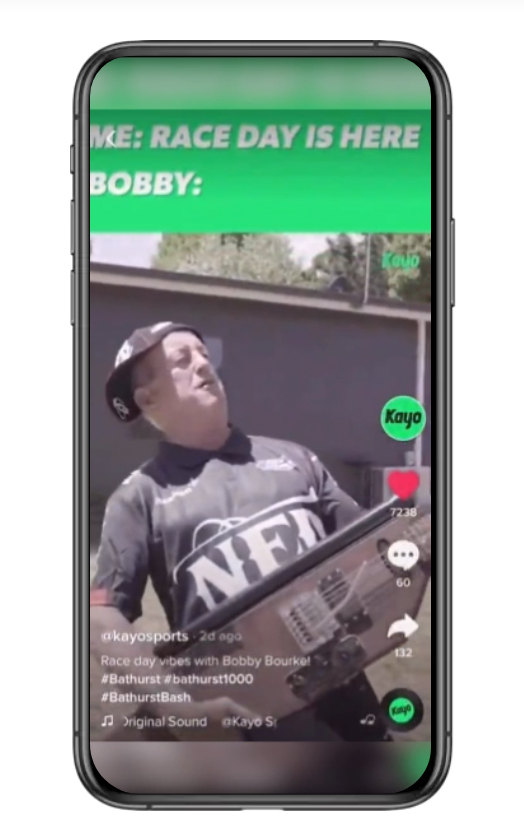 In-Feed ads are available for purchase via the platform's Ad Manager section and can be used for a variety of campaigns. With a strong CTA, In-Feed ads are great to drive traffic to an external landing page or even your brand's TikTok account.
Perfect for placing your business front and center, TopView ads allow you to occupy some prime TikTok real estate. When you first open TikTok, TopView ads really capture your attention because they appear on the top of your newsfeed. These ads really offer you a truly immersive viewing experience with, importantly, no other competing content.
Ideal for boosting brand awareness as it guarantees an excessively wide reach, businesses should really make the most of how TopView ads are placed by creating highly engaging content that leaves a significant impact.
Brand Takeover ads are full-screen, highly impactful ads that are tailored to creating mass awareness, ensuring high reach, significant impressions and a truly great performance due to the entire screen being clickable. Indeed, this reduces the friction between the ad and the desired destination.
Short, snappy videos that are no longer than 3-5 seconds, Brand Takeover ads have 100% 'Share of Voice' on the day they're posted. But, what does this mean? In essence, users won't see any other Brand Takeovers on that particular day.
Because of this, however, Brand Takeover ads are an expensive, premium option and so, they lend themselves more to significantly large brands who are looking for maximum exposure and have a lot of money to spend.
Designed to fit seamlessly with TikTok's unique user-generated content model, bran hashtags are a way of engaging with audiences and empowering them to co-create with/ for your brand.
From banner images to discovery videos, to specific In-Feed ads, brand hashtags correlates videos from around the world and distributes them across the platform.
From stickers, to filters, to visual effects, with TikTok you can brand almost everything and utilise it in your own videos. Guaranteed to create a richer ad experience, Branded Effect Ads are less about direct marketing and more about immersing and involving your audience in your business, resulting in significant amounts of engagement.
That said, not only are all five TikTok Ad formats great in their own right, but they also complement one another perfectly, meaning that you can hit consumers from all angles without coming across as intrusive or corporate - which is absolutely vital on TikTok.
TikTok Advertising Best Practices
Creating a TikTok advert is easy. Creating an ad that delivers results and is both relevant and memorable is a little more tricky. Here are just three things to keep in mind when launching your next TikTok ad campaign.
TikTok's entire business model is based around user-generated content, so it's very important that your ads feel authentic and have some flare.
Although creativity should be consistent with your brand image, your ads should also resonate with your target audience; and you don't do that by creating industry-standard, boring ads. TikTok is popular due to its uniqueness, so make sure your ads are the same.
Use Influencers. But Use Them Cautiously
Influencer marketing can be extremely fruitful. Pick the right influencer and you'll see big returns on your ad spend almost overnight.
With that in mind, it's important to consider the relevance an influencer may have to your target demographic, what their follower count and engagement metrics are, and whether they have either local, national or worldwide appeal.
Choose the Right Soundtrack
Choosing the right song on TikTok is a huge deal.
Not only does music make your ad more fun, but it also makes it more discoverable. Basically, on TikTok, music is like an audible hashtag that catapults your ad onto a number of unique feeds. 
Get 5-Star TikTok Ads Results With Our Free Audit
Learn How To Get Better Results Today
Your Free TikTok Ads Audit are typically 20+ Pages and will give you actionable insight on how to get better results from your TikTok spend! Just some of the areas we will report on are:
Account Structure & Settings
Conversion Tracking
Target Audiences
Deep Dives into The Highest Spending Areas
Main KPIs Overview
And Much More!
Get yours today and soon you should be getting better results from your TikTok Adverts budget!
Why You Shouldn't Use TikTok Ads?
TikTok is flying high at the moment, but there are cons to the platform that advertisers need to be aware of. Here are just a few reasons why you may not want to use TikTok ads:
Compared to the likes of Facebook and Instagram, TikTok Adverts are very expensive. Indeed, TikTok isn't necessarily viable for cost-aware businesses and new startups. In short, TikTok, despite its youthful image, is more of a premium advertising option that demands both a large team and a substantial marketing budget.
Not Suitable For Older Audiences
Old is probably the wrong word to use as, indeed, TikTok is probably not suited to you even if you're only in your early 30s. The platform is primarily used by 16-24 year olds, with younger generations identifying both with its content and the platform's perceived edgyness. Indeed, if your main demographic is over the age of 25, then you might struggle to connect with the TikTok audience and thus, your ads won't have their desired impact.
Advert Censorship is Common
Due to TikTok's, let's say checkered history and turbulent journey to market, it has been known to censor videos that could be seen to be poking the political nest. That said, that hasn't stopped the platform from also removing videos that seem completely appropriate. So, when it comes to advert censorship, if you get a video wrong, then it could end up costing you a lot of money.
How Much Do TikTok Ads Cost?
TikTok ads cost vary as you would expect but some averages reported are around £0.50 per 1000 views and from £0.02 per click, to begin with.
There is also a required minimum spend of £500 for a paid ads campaign on TikTok.
Now, this may seem somewhat large, but if 90% of your audience is on TikTok, surely it's worth the outlay in the long run?
TikTok for many businesses that use it is a form of Brand building. Being seen in the right place by the right people.
Branding budgets tend to be very large and are for the sole purposes of Brand recognition, you will have seen this many times on TV. They are not action led, you wouldn't rush to shops to buy the product, but subconsciously your brain relates to the brand in very powerful ways.
Only if your brand has a sufficient budget would we recommend utilising TikTok Ads and as such the spend is not focused on the short term ROI but rather the long term brand exposure.
Get More From Your TikTok Ads
Book your 100% Free TikTok Ads Audit here and find out How To Get Better Results Fast!
What Are You Waiting For? Start Your TikTok Ads Campaign Today
Due to TikTok's immense popularity, there's certainly no time like the present to invest in TikTok Adverts, especially now with the platform at the very peak of its power. Indeed, if your business is centred around 16-25 year old's and sells a visually pleasing and fun product, then you absolutely must consider investing both time and money into TikTok paid advertising.
With an exciting present and an even more exciting future ahead, there couldn't be a more ideal time to start advertising your brand and its products on TikTok.
Master TikTok Ads By Asking The Experts!
Our TikTok PPC Ads Experts will show you how to get better results from your current budget.
Your TikTok Ads Audit is 100% Free
We have 15+ years of experience
20+ pages of in-depth account analysis
Actionable tips to do straight away
Get ahead of your competitors
Improve your Return on Investment
Maximise the potential of your Brand
And Much More!
Get yours today and soon you should be seeing improvements in your brands' TikTok Adverts budget!