Twitter Ads: With hundreds of millions of tweets sent every day - and an algorithm that changes almost constantly, it can be easy to disregard Twitter as too loud and too busy to advertise on.
But, that's what paid Twitter Ads are for: cutting through the noise.
Twitter Pay Per Click Ads are an opportunity for your brand to market its products and reach new audiences who may be interested in what your business offers. So, with Twitter's popularity showing no signs of slowing down, then maybe it's time to consider investing in Twitter adverts as a way of boosting your brand awareness and earning an increased ROI.
Twitter ads allow you to 'promote' single tweets or entire campaigns dedicated to achieving specific goals and objectives. Brands can choose between a number of different campaign objectives, be it app installs, video views or website conversions - and, in doing so, a PPC expert can also set everything from ad spend to targeting criteria.
Are You Running Twitter Ads?
Get Actionable Advice On How To Get Better Results!
Your Free Twitter PPC Ads Audit are typically 40+ Pages and will give you actionable insight on how to get better results from your Twitter Advert spend! Just some of the areas we will report on are:
Account Structure & Settings
Conversion Tracking
Target Audiences
Deep Dives into The Highest Spending Areas
Main KPIs Overview
And Much More!
Get yours today and soon you should be getting better results from your Twitter PPC Ads budget!
Are Twitter PPC Ads Good For My Business?
In some cases, Twitter truly is the best ad platform available. Depending on what you want to achieve, Twitter offers both some unique targeting options and also a unique audience to target.
From only paying when your tweets achieve your marketing goal, to keyword targeting, to audience tailoring, to low cost-per-click, Twitter, for industries such as news outlets, entertainment, technology and politics, is pretty good.
How Much Does it Cost to Advertise on Twitter?
How much do Twitter ads cost?
While promoted tweets usually cost anywhere 0.50p to £2 per action - this includes a retweet or a like. To promote an account, on the other hand, costs around £2-£4 per follower.
Although, it has to be said, Twitter adverts are known to be significantly more expensive than its rival, Facebook - however, it all depends on what your objectives are and how you want to go about achieving them.
The Stats Behind Twitter Ads
Be it engagement, paid advertising or usage, there are a number of statistics that show just how impactful Twitter adverts can be to your business:
There are 187 million monetisable activities on Twitter every day.
70% of Twitter users are male (30% are female).
28.9% of Twitter's demographic are 25-34 years old.
59% of users regularly get news from Twitter.
Video views on Twitter increased by 62%.
And, taking into account advertising metrics, the stats continue to impress:
82% of B2B content marketers use Twitter for organic marketing.
5.8% of the world's population can be reached by Twitter PPC ads.
Twitter has an advertising audience of 353 million.
27% of B2B advertisers used Twitter Pay Per Click Ads in the last 12 months.
There's no denying how significant some of these stats are, be it in regard to usage, paid ads or audience share, Twitter has positioned itself as a serious contender in terms of advertising. However, what are the reasons why you shouldn't use Twitter advertising?
Why Shouldn't You Use Twitter Ads
One of the main reasons why you shouldn't use Twitter PPC ads boils down to usability issues. From there being no easy way to navigate from one campaign to another, to it being very awkward to edit a campaign, to simple bad date ranges, Twitter ads can be extremely hard to use.
That said, despite Twitter's poor interface, paid ads can be an effective way of broadening your reach and generating significant leads.
How Are Your twitter Ads Doing?
Get your 100% Free Twitter PPC Ads Audit here and find out How To Get Better Results Fast!
The Most Effective Types of Twitter Ads
From promotions to automatic ads, Twitter has numerous ad formats to choose from, all of which have their own unique benefits.
Promoted tweets look a lot like normal tweets, the difference is however that an advertiser has paid to display the content to users who are not already following the brand on Twitter.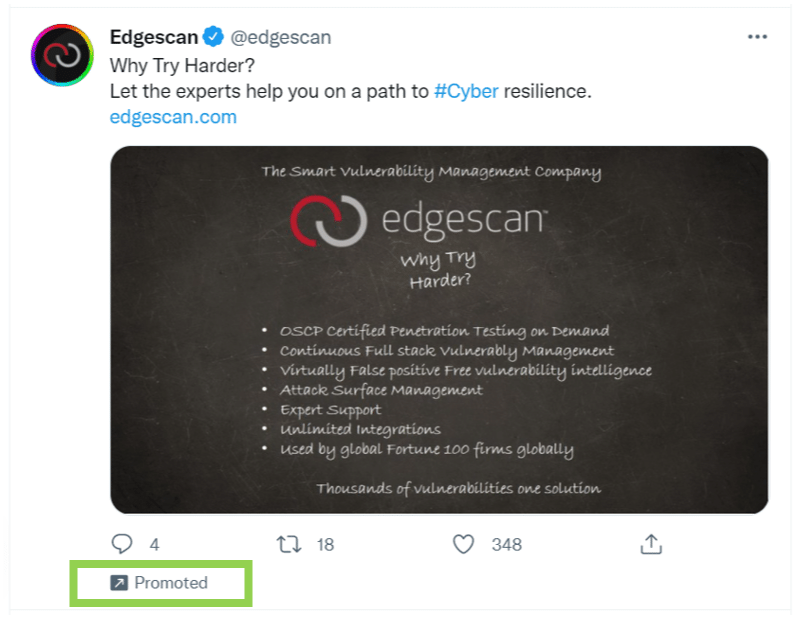 They can still be liked, retweeted and commented on like regular tweets,but they are lablled as an ad in the lower left-hand corner.
Instead of promoting just a single tweet, this type of Twitter ad allows you to promote your brand's entire Twitter account, targeting users who don't already follow your business.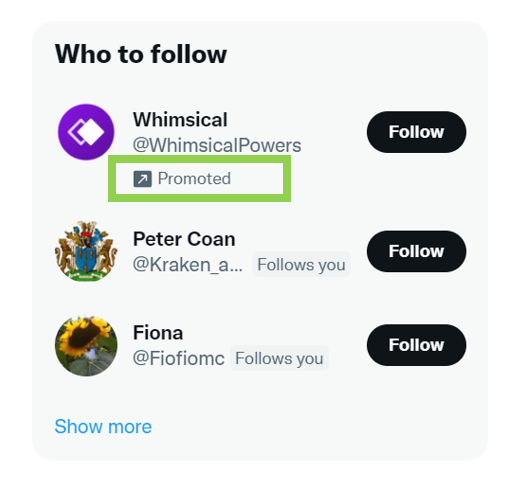 Promoted Accounts are displayed in potential followers' timelines ; the ad will then show in the 'Who to Follow' suggestions. This Twitter ad will also show both a 'promoted' demarcation and a 'follow' button CTA.
Twitter's trending topics and hashtags are monumentally huge, collating the most popular topics being used in real time. Users can interact with a Promoted Trend in the same way they'd interact with a regular trending topic.
Promoted Trends are all about placing your content at the top of Twitter's most interacted with platform.
Think of Promoted Moments as Instagram Stories but for Twitter.
Moments can be created on desktop and are a curated collection of similar tweets that tell a story that is longer than 280 characters long.
That said, not only are all four Twitter Ad formats great in their own right, but they also supplement one another perfectly, meaning that you can hit consumers from all angles without coming across as pushy or intrusive.
Get Better Results From Your twitter PPC Ads
Get your 100% Free Twitter PPC Ads Audit here and find out How To Get Better Results Fast!
How to Make Your Twitter Ad Content Standout
Twitter is about being brave, moving fast and making an impact. And the same should be said for your content.
Here's how you can create really exceptional content ideal for your Twitter PPC ads:
1. Create Eye-Catching Images
Despite what you may think, Twitter is a visual medium. This means that you should put as much effort into your images as you do your content. Make sure that your images marry up perfectly with your copy to hit that sweet shot and make the impact you desire.
By keeping your copy simple and your images striking, you'll be shocked at how a single promoted image can make a signifacnt impact in regard to sales and brand awareness respectfully.
Your copy and your image are there to draw people in. Your Call to Action (CTA) is there to land them.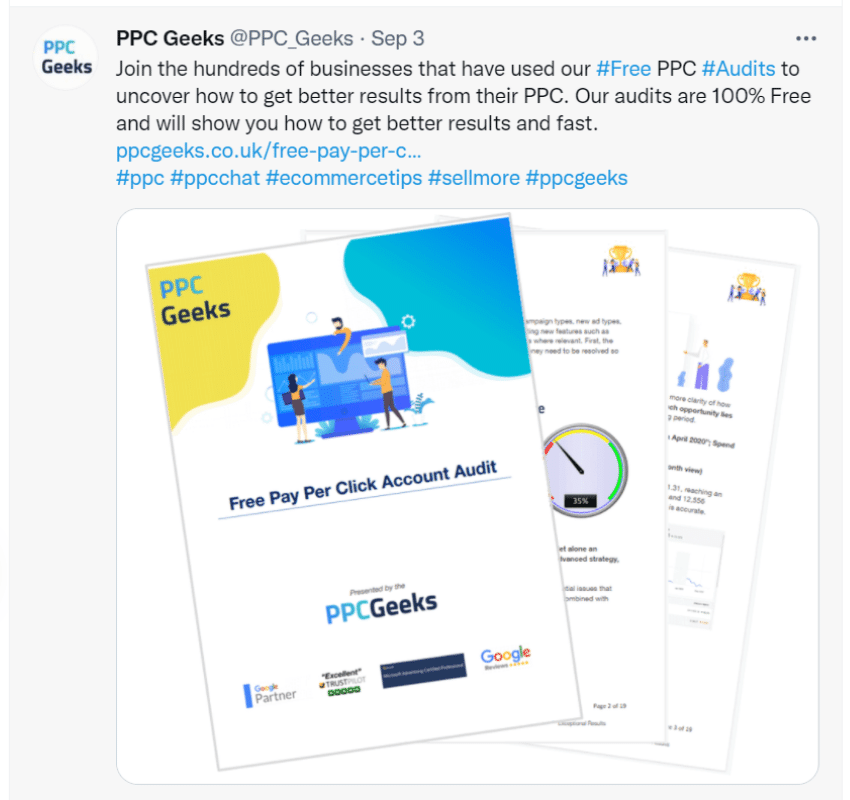 Never hide or skate around your CTA, instead use direct and forceful language that clearly explains what you want the user to do. By doing so, you're more likely to drive them to your website or landing page by being clear and open about what you want.
Twitter works best when everyone is talking about a specific moment at the same time. Take advantage of this by creating ads that are part of that moment.
Use Twitter's event targeting platform to tie your ads to major events or holidays such as Christmas or Valentine's Day.
Hashtags are important, there's no denying that. And while emojis are great for adding fun to your copy, it's important to not go overboard.
As with any additions, only use them sparingly. In essence, if they don't make your copy stronger then don't use them.
Get 5-Star Twitter Ads Results With Our Free Audit
What Are You Waiting For?
Start Using Twitter PPC Ads Today!
There's no time like the present to start using Twitter ads, especially with the platform at the very peak of its powers. So, if your business is centred around being entertaining or informative, then you must consider investing both time and money into Twitter paid advertising.
There couldn't be a more ideal time to start advertising your brand and its products on Twitter. So, get used to writing short but impactful pieces of copy, Twitter PPC could just transform your output and take your brand to the next level you've always dreamed of.