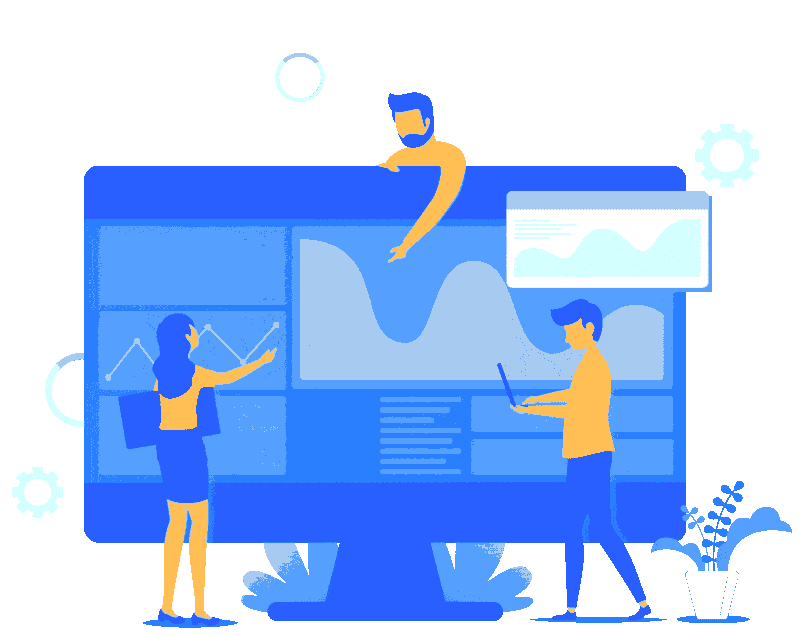 Do You Have Any PPC Questions ?
Here are some of the top frequently asked questions we get as a Google Ads PPC Specialist. If your question isn't below don't worry, just ask us, we have all of the answers for your company!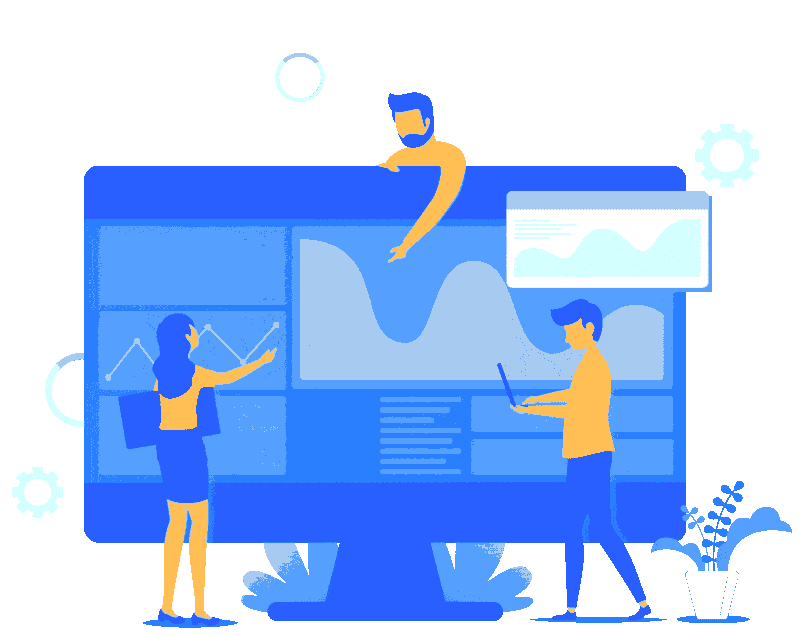 It all starts with your 100% FREE
Google Ads Audit Awesome Person
Fill out the form below and we'll be in touch!
It's good to talk!
Holler at us on 01565 361 001
Will your company be our next happy PPC client ?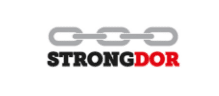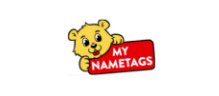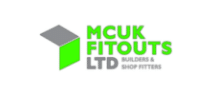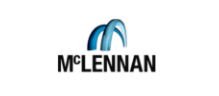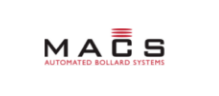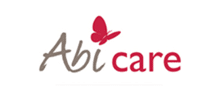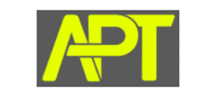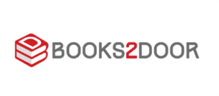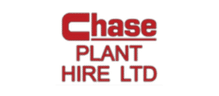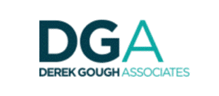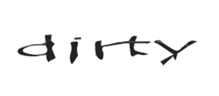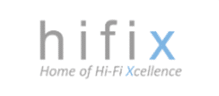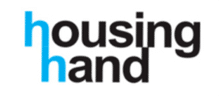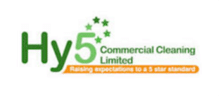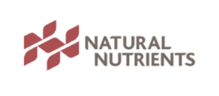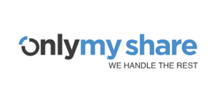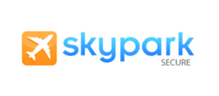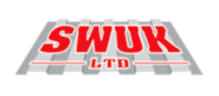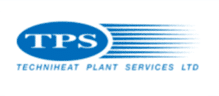 Welcome to our frequently asked questions page, where hopefully we can answer some of the questions you have about why you should use PPC Geeks as your Google Ads Specialist.
Google Ads is such a specialist discipline that you need to partner with a PPC agency who is exceptional at getting the best results from your account and is able to leverage insider knowledge to give you the competitive edge against your competitors.
If you have any questions outside of the below, or just want to speak with a Google Ads Specialist Geek, then reach out to our highly knowledgeable team.
If you would like your 100% Free Google Ads Audit to see how your account is set up against established best practices then just let us know today.
1. We are looking to recruit a marketing assistant to work in-house on various marketing tasks not just PPC
Google Ads has never been so competitive and is a real specialisation these days.
You need to get the very best talent to work on your account to make sure you are not just wasting your budget and handing over your money to Google.
There are many millions of data points to keep track of and optimise around to get the best ROI possible.
You need to get a specialist team to get the best possible results from Google Ads as it's constantly changing and requires dedicated resource.
Other parts of the day-to-day, week-to-week and month-to-month optimisations are boring, repetitive and laborious, the level of detail needed to beat your competitors can't be handed over to someone that isn't 100% focused on getting the best results.
We love Google - we are Google Ads Specialists after all - but Google is very good at making money.
You need a dedicated account manager and your very own bespoke BSSS (business specific success strategy) that will plot out how you are going to get the competitive edge against your competition.
There are lots of areas within your account that can be spending money without you ever knowing.
If you are 100% set on using in-house staff to look after your Google Ads account that's okay, but what you should do is get one of our 100% free Google Ads audits to show you and your team where you are currently wasting money and where you could put more money to improve the results you get and capitalise on missed opportunities.
Our audits are 100% free so book in your Google Ads Account Audit today
2. We have a contact at Google who is working on our PPC campaigns currently
We're sorry to say this, but this immediately makes our alarm bells ring!
Google is very good at making money from Google Ads and as such will not set up your account to make you the most money.
We have audited many accounts like this and the results are shocking.
We have seen incorrect settings wasting budget and broad keywords driving irrelevant traffic to name just two shocking discoveries.
If you're working directly with Google on your Google Ads account we highly recommend you get your 100% free Google Ads audit here so you can decide for yourself if they're working in your best interest.
To book in your audit it couldn't be simpler, just let us know you want one, they are free after all!
3. I'm worried about letting someone into my Google Ads account, should I have privacy issues?
We understand you might have issues with letting someone into your Google Ads account and you should.
This kind of data in your competitors hands could be very dangerous.
We recommend only ever letting someone into your account that you have done your due diligence on.
We want you to rest assured that we are fully accredited Google Partners, have great client reviews on Trustpilot, and have many documented case studies.
As such we are the real deal and only want to offer you a free Google Ads audit to show you what areas of your account are losing money and what areas of your account could be improved to make you more money, under NDA if required.
We are a specialist Google Ads Agency with a stand out reputation of excellent customer service and second to none results for our partners.
If you have any hang-ups at all feel free to call us and speak with one of our Geeks - they are always happy to answer any questions and prove that we here purely to improve your Google Ads account.
If you want to improve your Google Ads account we recommend you book in your 100% free Google Ads audit today.
4. Will we be tied into a long contract?
Absolutely not. Our Google Ads management contracts are on a rolling month by month basis, we like to earn our seat at the table each month.
We do this by going the extra mile for our clients each and every month. If we are not making you money, we will be the first to highlight this to you and you are free to go.
If we don't feel we can improve on what's in your account we will tell you. We only want long term business partnerships so we need to be able to add value.
If we can't improve on what's in your account or don't think we can make your account viable we will be the first to tell you.
To get a health check of your account you should get one of our free Google Ads audits. They are 100% free and you are under no obligation to use us to do the work that we uncover that needs doing.
5. I thought you said no long contracts!
Okay, so we don't have any super long 12/24 month contracts. All we do ask for is an initial three-month commitment. This is to allow us to have the time needed to evaluate and optimise all of the millions of touch points of data in an average Google Ads account.
We don't tie you into the initial three months so you are free to leave before the end of the three months and we even offer a money back guarantee if you feel that we haven't delivered the level of service you deserve.
Ultimately, we want long term business partnerships that work well for all parties. To see the great results we get for our clients see our PPC case studies page.
Find out how your PPC stacks up with a free audit of your Google Ads account.
6. Do you have to start again or can you take over my current PPC campaigns?
The best starting point is auditing (finding out) what is currently within your Google Ads account with our 100% Free Google Ads Audit.
What we unearth during this free audit will shape the next steps and help build a roadmap of the issues your account currently has, highlighting wasted spend, missed opportunities and how we could work together to improve your results.
Rarely are accounts is such good health that we don't need to make large changes to cut wasted spend, but occasionally there might be areas of an account that can be kept and worked on (the audit will highlight these).
Depending on how your existing campaigns have been set up, we may need to rebuild it using the correct structure, however, we will use data from your Google Ads and Google Analytics accounts to analyse what is working and what isn't and will advise on the best way to move forward.
The best place to start is to get a free audit to see how the account is set up, these audits are free with no obligation to use us to do the work needed.
7. What experience do you have and what is your track record like?
You should partner with a Google Ads PPC Specialist that fits well with your business.
Most PPC agencies claim to have had groundbreaking track records with the largest brands across the globe, with these partners spending millions of pounds every month, etc, etc. But you need to pick an agency that's a good fit for you.
We have a wealth of experience from large multinationals to small independents from B2B to B2C and in countless industry verticals. If you want improved ROAS (return on ad spend) then you should speak with us today.
Please feel free to have a look over our Google Ads Case Studies page and also our Trustpilot page here. We are extremely proud of our reputation as true Google Ads experts and welcome any questions you might have on the subject.
If you have any questions at all just call, email or live chat and we will be only too happy to discuss any questions you have.
8. What budget/strategy do I need?
The answer to this should be totally unique to your company and market. These are exactly the kinds of questions you need to be thinking of and asking if you are to win at Google Ads (well done 🙂 ).
No two businesses are the same which means you need a tailor-made approach which is unique to you, your business goals, aspirations and KPIs.
The best place to start is a free audit of what is in your Google Ads accounts to see what the data is telling us. Eg. does the data show that a certain demographic (age and gender) convert more (from a specific area) and if so, is this something we can capitalise and how? Getting answers like these really helps us solidify what strategy you could adopt moving forwards. To get our free Google Ads audit just contact us today. This will show you the lost opportunities, configuration irregularities and areas of wasted spend and can be +20 pages long.
Once we have put together your audit we will present it back to you over a screen share and walk you through what we have found. We send you a copy after our walk-through so you can do with it what you want.
If you are impressed and want to know more we can be contracted to complete the works needed and optimise your account.
If you choose to use us we will then work with you to develop a dedicated strategy to help push your business forward.
This dedicated business strategy will be aligned with your goals and aspirations and help set the framework of what we will do moving forward.
The best place to start is by getting a free Google ads audit.
9. How much does it cost for your PPC management?
Different PPC Agencies charge differently for their services. Some may work on a monthly fixed retainer regardless of good or bad results, while others charge a percentage of your monthly Google Ad spend, other PPC agencies have made it complicated with a hybrid mix with a fixed monthly retainer plus percentage of spend and some will want performance fees and bonuses on top of that.
Our pricing is straightforward and simple. We agree a fixed fee so you have no surprises based on the size of your account and what work needs doing. To find out how much we charge the easiest way is to get a free Google Ads audit where we will uncover the work that needs doing on the account so we can work out how much our fees will be.
Essentially our fees are minuscule compared to the wasted spend we will cut from your account, then if you apply that wasted spend into areas that provide you great returns you will always be massively ROI (return on investment) positive when using us. If you are not - we will be the first to tell you as we want long term business relationships that are good for everyone involved.
Check out our reviews to see what people just like you are saying about us Trustpilot
10. Will the actual PPC Account be mine or the PPC Agency's property?
There are many Google Ads PPC Agencies that will open and build accounts in their own name. They will charge you the costs etc but all of the data is in their account so if you wanted to leave you would lose everything.
We don't do that, we simply work on your behalf inside your account so everything we do remains yours forever.
You pay the click costs directly to the search engines and should you wish to take the account in-house or use another agency you are free to do that with no loss of historical data, performance or any downtime.
It's your account, you own it, we run it with your best interests at its core. See some of our case studies for the kind of results we could get for you.
11. Will I get regular progress reports?
We are very keen on providing KPI (Key Performance Indicator) focused reports. Data is key and reports help paint the picture that the account is telling us.
When you're investing money in Google Ads PPC you need regular reports to know how your money is being spent and what your ROI (return on investment) is.
We report according to what suits you best, for some of our Google Ads PPC clients we report only once per month, for the majority we report weekly and in more depth. It's all down to what information you need and when you need it.
Our standard reporting schedule includes weekly quick update reports highlighting progress, plans, performance, problems and priorities with monthly in-depth reports. Rest assured we have the best reporting there is and you always know what is going on in your account with regular updates.
If you are not getting adequate reporting from your current PPC agency you should get a free Google Ads audit from us today.
12. Who will be working on our Google Ads account?
When you are speaking to PPC Agencies, you should always ask exactly who would be working on your account.
We have seen too many times that experienced staff are on hand before you sign up, then once you've signed on the dotted line your account is outsourced to cheap labour abroad. Just because you meet with someone very experienced it doesn't mean that they will be the ones working on your account.
We are different because we only have highly experienced Google Ads PPC staff working on clients accounts, all team members are UK based with many years of experience. All of our team members really are PPC Geeks!
As a valuable business partner, you will be assigned your own account manager who will be fully accountable for strategy, implementation and the success of your account.
One point of contact who is accountable for the success of your account, they will head up a team that includes account analysis experts, big data scientists, tracking experts, CRO (conversion rate optimisation) experts and more.
You will only have to deal with one point of contact for all of this knowledge and expertise and you will have a dedicated Director contact on the account for any issues.
To see if we think you are a good fit for us to work with you should get your 100% free Google Ads audit today.
13. How often will my PPC campaigns be manually reviewed?
Unfortunately, we see lots of agencies or in-house teams operate on a "set up and forget" basis. They will sell you the dream of outstanding results but in reality, you are just speaking with a salesperson who is there to sell to you (and you know it - if it's too good to be true - it usually is).
We don't have any salespeople, just Google Ads industry experts that are there solely to improve the bottom line for our clients, increase sales and help your Google Ads account be the best it can be.
Our Google Ads specialists have daily, weekly and monthly set optimisations they will conduct on your account to make sure it is optimised as well as it can be.
There are also KPI and Business Strategy optimisations (from daily to weekly depending on the business focus, industry vertical, KPIs, strategy and overall traffic volumes).
These are decided on many metrics including performance if compared to the main KPIs and industry standards, targeting, demographics and overall matching options.
Everything we do on clients accounts is to improve them to the set overall strategy and main KPIs.
To see if we can improve your account get your free Google Ads audit today.
14. Do you just focus on Google Ads PPC or do you help/advise on other digital marketing areas?
Our main focus is on Google Ads, we are Google Ads Specialists and as such, this is where our focus is.
But as you will know Google Ads is just one part of the overall digital mix of platforms that companies like yours can use to access potential new clients.
As such we are happy to offer consult on other areas like Tracking, Data Feeds, Strategy, Social, CRO, Design etc etc etc to help you get above your competition, but this should be seen as "advice" rather than a service we offer.
Ultimately we are fully invested in our clients' success so will always help where we can.
Some Digital Agencies profess to be experts on everything, from our experience they never are and more fit the saying of "jack of all, master of none".
We recommend fully funding and optimising Google Ads with a specialist practitioner first, as this is the largest market and has many different areas to gain success in, from Search to GSPs (Gmail sponsored promotions) and everything in between.
We do have vast experience in all aspects of Digital Marketing and are happy to help out on areas that will help us get better results from the PPC spend.
Rest assured we are here for you, to get the best from your Google Ads spend. Maximising ROAS (return on ad spend) and your business's ROI. To see if we can help you, get your free Google Ads audit today.
15. What other services does your company offer?
You will find most PPC agencies do offer other services too, they'll most likely also be offering Web Design, SEO, social media marketing, email marketing and a whole bunch of other things.
This may mean the agency has lots of staff in all different areas and specialisms, but in reality, many do all these things only "fairly well", a bit like an "odd job man" approach. They can paint, lay bricks or fix the odd slipped roof slate but they aren't as good as a specialist painter and decorator, builder or roofer at doing the specific job you require. If you've got a sore knee you want a knee specialist not a GP doing your surgery.
We believe that when the continued success of your business is at stake you should look to find the absolute best person for the job.
Our Geeks only do Pay Per Click marketing, specialising in Google Ads.
Our team doesn't do anything else, there are no other distractions, they simply have all week, every week to be the very best at doing PPC across all major platforms including Google Ads, Bing Ads, Facebook Ads, LinkedIn Ads and any other form of Pay Per Click advertising. They live and breathe PPC management.
This means you get a team of specialists working with you, working towards your company's goals that are undoubtedly your best option to beat your competition at PPC.
To see if we can improve what you currently have going on in your Google Ads account get your Free audit today.
16. What examples do you have of saving your clients money, and what specifically worked?
Take a look at our Google Ads Case Studies page for a list of some of the clients we work with and some of the awesome results we have been able to achieve for them or take a look at our Trustpilot page.
We find that a lot of PPC agencies will try to dodge these questions and try to speak broadly, quoting averages, or try and make out that PPC management is some mystical dark world that no one can get a clear picture of, when in fact 90% of winning your competition at Google Ads is simple, laborious, data backed and repetitive processes all backed up by a sound strategy and of course exceptional service.
This is hard work to get right, to take an account to the next level where huge savings are made is even harder work and takes a lot of data analysis, optimisations and lots of experiments.
Other PPC Agencies might try to deflect your requests for specific examples or case studies by telling you the "blue sky" ideas of what they would action on your account.
What you really want are viable customer testimonials and case studies of actual clients, with companies you can contact if needed to speak with to see what their experiences have been by using any given PPC management company.
This is your time for due diligence so you should keep digging as it's good to hear how perspective PPC management companies have helped their clients and what their clients thought of the service.
Our Google Ads PPC Specialists are extremely proud of the work they do for our clients. Yes, they are heavily results focused, but they also care passionately about their clients' overall success and aim to be the best ever customer service experience too, so feel free to see our TrustPilot page.
Are you our next success story? Get your free Google Ads audit to find out today.
17. What tools do you use to manage search campaigns?
Our Google Ads Specialists use many different tools on their day-to-day optimisations.
Simply put some tools are better at some things and humans are better at others.
We play both humans and tools to each of their strengths.
Some tasks humans are bad at, they find some tasks horrible and will look to shy away from things that they don't enjoy them.
For example, If you have ever had to manually go through an SQR (search query report) with hundreds of thousands of lines (reading line after line of what people type into Google to find your ads) you will know that tools are better at certain tasks.
Below shows two different approaches to the same task: How To Find Single Word Low Return Search Terms
Human:
To illustrate this, an SQR with +100k's lines would take a human all day to go through in-depth (and we would be going through team members very quickly - as this is a laborious job so people would leave - join the circus and never open a computer again). Humans brains aren't created to take such large data sets and find patterns so most likely will miss many opportunities for optimisation. Result: one half done SQR and one job opening needing to be refilled
Tool:
If we were to use an N-Gram solution tool for the same job, that looks for matching words and buckets them together to see what the results are (in less time than it takes to make a cup of tea) we will have a file that has gone from the +100k to a much smaller list that is predefined as being low return. This tool will have worked out all of the single word none converting words across the entire list. Result: one perfectly done SQR with the human interaction being on deciding the worth of the shorter low return SQRs
The above example is just one of many scenarios where an appropriate tool is the best solution to the task and frees up the human to make the final decision.
Data mining such as this is better employed by tools.
We try to use systems and tools to their strengths and humans to theirs. Humans find it difficult to find certain patterns in large data sets (illustrated above) but tools can do these repetitive tasks easily and quickly, allowing humans to focus on more creative involvement and decision making that computers can't.
We find a lot of PPC agencies will use bid management tools to manage the bids of their clients, these tools vary from basic bid changing tools to advanced machine learning management software, the cost of some of these third-party tools can be very high, some premium tools can charge on a percentage of ad spend which leaves very little margin for manual work on accounts by specialist PPC managers, this human interaction and decision making still needs doing and is for us the most important part.
It's also worth bearing in mind that using bid management software is not a one-stop solution as they are only as good as the algorithms they have been built with and what they have been told to do.
Our Google Ads experts use a blend of many years experience and deep dive large data tools to single out optimisation opportunities that will gain improved results that align with your KPIs.
We believe our teams of Google Ads experts should decide on the outcomes and optimisations as they understand how these decisions fit into the overall strategy of the account.
We manage accounts to get the best ROAS and hit achievable KPIs by using a mix of tools and expertise to improve your ROI.
If you want to see how your account stacks up to our Free Audit you should get yours today.
18. Can I pay on performance?
As we operate on a monthly billing cycle we believe we are paid on performance, if we do not deliver, you will leave us and go with another PPC Agency.
We don't currently offer a specific "pay on performance" option. All of our Google Ads Experts have many years experience in running online pay per click campaigns and it is very rare that a campaign doesn't work, but we do offer a full money back guarantee on our service so you can be confident that we do everything possible to make your account a success.
Our fixed fee keeps it simple for you too, the better results we get you means more profit for you as we don't take a cut of your growing profits. We bill businesses for a fixed fee so you can reap the rewards.
Feel free to see some of our case studies or get your free Google Ads audit to see how your account is right now.
19. I'm interested, but how do I know if my current PPC agency is doing a good job or not?
We believe choosing the right Google Ads Specialist has never been so important. Google dominates the search engine landscape so to not be found for what you do in your area or to pay too much is only going to negatively affect your business.
We feel that choosing our PPC Experts to manage your businesses pay per click account this year will be one of the single best decisions you can make.
Before contacting us you should ask yourself three quick and simple questions. If you can answer NO to any of them, then you should probably be looking for a new PPC agency and get our free Google Ads audit:
Question 1: Does your current agency consistently achieve or exceed the agreed target KPIs?
Question 2: Does your current agency provide full transparency and full access to all of your pay per click accounts?
Question 3: Does your current agency provide clear performance reporting that includes specific actions taken to affect the changes you are seeing in the account?
If you can answer NO to any of these then contact us today for your 100% free Google Ads audit that will highlight if your current agency is doing a good job or not.
20. How do you work with our internal teams?
As Google Ads Specialists we compliment our partners' businesses by being accountable for paid search and integrate seamlessly into your normal day-to-day operations.
For most clients, our main point of contact is their "Digital Marketing Manager".
Digital marketing managers are extremely busy people these days as they have so many different disciplines to keep on top of.
We simply take some of the weight off these people to allow them to push forward in other digital areas.
Our reporting and strategy is designed to compliment the overall goals and KPIs for your company. We work with your team to benefit the overall business.
You should think of us as an extension to your business who are only ever an email or phone call away and optimising your ad spend to try and exceed the KPIs.
The best place to see how we work is to arranging for a free Google Ads audit so you can get a feel for how we work and also get a fresh set of eyes on what is happening with your account.
To see what some of our clients say check out our case studies page, could you be our next happy customer?
21. What do we get for our money?
You will get unlimited access to the PPC Geeks teams of experts. Yes that's right, you will get a full team of experts working with you, on your accounts to make sure every last drop of ROI is squeezed out of your Google Ads spend.
All of our partners enjoy full and instant access to all of the industry knowledge, best practices, tools, workflows and processes we've built up over the last +15 years to dominate Paid Search and Google Ads.
You will get your very own Google Ads expert using industry best practices and leveraging cutting edge technology to achieve your account and commercial goals.
Firstly, we will audit your account. This shows us all what areas, if any, can be improved from what you are doing already. Then we need to understand your business and devise the ongoing strategy.
Once these are completed we will work with your internal team to make sure that we are giving your company the commercial advantage that your competitors don't have.
To start with it's best we see how your Google Ads account is currently performing with a free audit, so get yours today.
22. Can you guarantee results?
We cannot guarantee results in paid search marketing, and you really should be wary of any company that says they can.
What we can of course do is set KPIs and forecast the likelihood of success based on your accounts current activity, and provide a BSSS (business specific success strategy) of where we think the account can get to for KPIs such as CPA, ROAS and ROI.
We pride ourselves on exceptional service so if you're not happy that we have tried everything possible to get you the results you require and provide you with exceptional service then we offer a money-back guarantee. It's that simple.
We want long term business partnerships where we earn our seat at the table each month, so no long contracts and a results-focused approach to help elevate your business to the next level through paid search.
The best place to start is a free Google Ads health check to see what value we can add to your business.
23. How quickly will my company see results?
From day one! Some agencies will limit time they spend on an a clients account, we do not.
We will work on your account to make sure it's at it's optimal following your BSSS (business specific success strategy).
Once we have done an audit of your account and designed your BSSS we will have a full road map of what actions will be done, when and why to move your account forward.
Your bespoke BSSS will depend on a number of elements, such as tracking inconsistencies, alignment to your business's overall goals, aspirations and KPIs, the quality of your current build and the opportunities identified in your industry vertical.
Trying to optimise a poorly built account can simply take much longer than to build it again from scratch, but building it to align with your current Goals, Aspirations and KPIs.
Ultimately you will partner with us to improve your paid search and trying to re-engineer a declining or poorly performing build is not always the best answer.
Your BSSS will highlight what the coming days, weeks and months will look like for the account and keep us accountable for the performance of your Google Ads account.
A controlled and accountable approach using our tests, analysis, refining methodology and KPIs will always deliver better results over the long term.
The best place to start is to see if your Google Ads account is already the best it can be, so book your Free Google Ads Audit today.
24. Can you manage accounts that cover different languages and countries?
We can work with either internal multi-language teams or source expert language writers and speakers from across the globe.
We have worked on many global paid search accounts covering five of the six continents (Europe, North America, South America, Asia and Africa). We are hopeful for exposure to Antarctica and if you have a product or service for this continent please do let us know (it's like the shiny football sticker that everyone wants).
We have access to translation companies for several languages, however, this service has to be priced outside of our normal fee. We are happy to provide a quote for blocks of translator time. If you have any questions or would like to find out more contact us today.
We can also work with your own in-house language teams, the best place to start is for us to provide a free audit of your Google Ads account to see if we can add any value and scope what language needs you might have.
25. Do you manage paid search outside of Google Ads?
We are Google Ads experts and this is our main focus. We can provide complimentary Pay Per Click channels for clients that use our Google Ads service.
Our PPC Geeks have vast experience in most of the popular channels outside of Google Ads such as Bing Ads, Facebook Ads, LinkedIn Ads, Amazon Ads, etc., but we do not currently offer these as standalone services, rather as bolt-on services to existing Google Ads clients.
We encourage our clients, where possible, to maximise their adverting spend budget on Google first.
This is because Google dominates the search engine landscape currently and these are people actively looking for what you do.
It makes the most financial sense to optimise spend and ROI from Google Ads first, then as an ongoing strategic experiment can be conducted for market penetration and ROI into other channels.
At any point, if we believe we could get you better results on other platforms we will advise it. Rest assured everything we do is to improve the ROI you get from your spend so the more money you make, the better we look.
Similarly, if we don't think something will work, we will advise so. We are open and honest about our approach and like to stick to the BSSS (business specific success strategy) as much as possible to get you the results you want.
If you want to know how your account stacks up against the 1000's of accounts we have audited you should get your 100% free Google Ads audit today.
26. Are you a Google Partner?
This should be a deal breaker! You, at the very least, should choose a PPC team that are fully qualified to do so.
We are officially Google Partners, this means we have passed rigorous tests to make sure we know what we are doing and have passed performance criteria set and verified by Google on accounts we manage.
All of our team are Google certified with many passing specialisation exams to showcase their specific specialisations.
The first thing you should ask anyone you are about to let loose on your account is if they are currently Google Partners, see our Google Partners page here.
To see how your Google Ads account is currently set up compared to industry best practices get your Free Google Ads Audit now.
27. What type of management is included with your management fee?
Our contracts are easy to understand and have no hidden fees or penalties.
We want long term business relationships and work on a monthly billing cycle so we have to earn our seat at the table each month.
We also offer a money back guarantee so you can enter working with us with no risk to your business.
We are Google Ads Experts and believe in an honest and open approach that is tailor-made to your business and its goals.
We are happy to go through with you in detail showing you everything that's included in your PPC management contract.
We don't employ any sales people, just PPC experts that live for improving our clients' accounts.
If you would like to see our contracts the best place to start is by getting a 100% free and no obligation Google Ads audit today.
28. Am I able to see my ad spend within Google Ads, or do we pay you and you pay the ad spend bill?
We work on the Google Ads account that you own on your behalf. This means the account is yours and you pay the click spend bills directly to the search engines.
As you own your account you are free to move to another agency or move the account in-house at any time without any repercussions.
This way you are able to see and track every penny that is spent within your Google Ads account.
We know at some agencies, you will pay them and they will pay the bills on your behalf.
This is open to abuse as you have no recall on where that money was spent and if it was spent at all.
You should always have full access to where your money is being spent and you should own your Google Ads account.
All of our PPC Geeks are fully focused on smashing your KPIs and touch points that will be highlighted in your BSSS (business specific success strategy).
To see if our PPC Experts can improve your account you need to get your Free Google Ads audit now.
29. Do you offer full reporting with your services? Are they included or an additional fee?
We offer full bespoke reporting that aligns with your business goals as highlighted in your BSSS (business specific success strategy).
As you will know some of the biggest advantages of all online pay per click sponsored advertising is the ability to capture millions of data points on every action, every month, no matter how small or large the account.
Our bespoke reports help to cut through the seemingly endless amounts of data and will show you in plain English how your account is performing, highlighting areas that have done well and areas that haven't. They will show you why things are going well and highlight what areas need improvement.
We aim to align these reports with what output is most important to your business and progress on your BSSS.
All of our reporting is included in our monthly fees and is there to show you, with data to back it up, how your account is performing with recommendations on next steps to continually improve the output.
If you would like to see how your account is built compared to industry best practice then book your free Google Ads audit today.
30. What do you think the best strategy is for my business?
This is different for every business, you should be wary of any agency that has the "silver bullet" that fits all businesses.
As I'm sure you will be aware not all businesses are the same and this is true for clicks. Not all clicks are born equal.
At a very high level, we can discuss what has and hasn't worked for our clients and the reasons why for each.
We prefer to create a bespoke BSSS (business specific success strategy) for every client.
To do this we need to first do an audit of what's in your account, secondly, we need to discuss with you what your aspirations are for your business over the coming months.
As our BSSS are bespoke we do not offer these for free but on commencement of choosing us as your vendor.
The BSSS will act as a road map of where we are now and where we will get to over the coming days and months to achieve your business goals.
To find out if we think your Google Ads account is as good as it can be you should get our free Google Ads audit now.
31. Can you tell us about your bid/budget management strategies or best practices?
We use many different tools to get the best outcomes possible for our clients, see our case studies and our TrustPilot page. These should give you an idea of how well we manage accounts and the kind of results we get for our clients.
We have many different solutions for bid management and the strategy will be a highlight point in your BSSS (business specific success strategy).
We run detailed bidding experiments against different Google Ads targets such as ROAS, position, enhanced, CPA and many others. The overall strategy will depend on your business goals, the industry vertical and opportunities in the market.
We never set up an account and forget about it, we are constantly looking to improve, refine and expand into new areas.
Rest assured that everything we do is to squeeze every last bit of ROI out of your account.
To get an up-to-date view of your account from industry experts you should get your 100% free Google Ads audit now.
32. What happens if Google Ads doesn't work for my company?
There are occasions when Google Ads is not a good fit for a business. This can be for a plethora of reasons from large competitor budgets, unflattering market positioning and unrealistic pricing models to name just a few.
If we don't think we can make your Google Ads account work, we will be the first to tell you. There is no point at all in trying to make something work that unfortunately never will.
However, if you never try, you will never know. If you are new to Google Ads we are happy to trial accounts to see if there is the market for it.
The search engine marketplace can be very fickle. In many cases, you will find it is seasonal, expensive or maybe very overpopulated with many advertisers that are spending way too much for clicks and losing money.
We are happy to complete market analysis for your target market to find out what the CPCs (cost per clicks) are and apply industry standard conversion rates to give you an idea of where your cost per acquisition/lead is likely to be.
We will look for areas that will work for your business. Don't forget that everything we do within your Google Ads account is yours so if we discover that you are a very seasonal business it may be best for us to create your account that can then be switched on when the data reflects the optimal outcome.
Simply put, if you are wanting more new business we recommend getting your free Google Ads audit today.
So, what to do next Awesome Person? If you do have any other questions outside of the above or you just want to speak with a Google Ads Specialist then reach out to our highly knowledgeable team.
It couldn't be easier to get a 100% Free Google Ads Audit for Your Company, just contact us now and we will set the wheels in motion for you.