Are you in need of an extraordinary PPC agency in London?
Look no further.
At PPC Geeks, we are dedicated in helping brands like yours in optimising their sales and generating more leads.
✅ Market Beating Strategies
✅ Transparent Reporting
✅ Constant Optimisation
✅ 100% Free Advice
✅ Proven Track Record
Our team consists of exceptional PPC marketers who leverage extensive data analysis and years of industry expertise to ensure your PPC campaigns reach their maximum potential. With us, you can expect unparalleled results.
PPC Geeks: the Pay Per Click Experts in London
Our PPC Geeks are all Google Ads Certified digital advertising specialists.

Working with the right Google Ads expert such as our PPC agency in London, we can guarantee to place your ads in front of your target demographic fast and maximise the return on your investment for you.

In the ever-evolving world of digital advertising, put your trust in a PPC agency in London that understands the vital role both data-driven decisions and unbridled creativity play in any promising PPC campaign. Our PPC Geeks are here to help grow your business at a pace that suits your needs.

So, whether you want to outperform your competition, generate more sales or boost brand awareness, this expert PPC agency in London is fluent in everything from Google Ads and Google Shopping to YouTube, Facebook, Amazon, LinkedIn and more.
The Best PPC Agency London
Pay-per-click (PPC) is used by advertisers to place ads in front of their target audience to generate more leads and close more sales. Achieved through many different tactics including keywords, demographics like age, gender all the way through to their previous user data, our Google Ads consultants and PPC Experts use many different types and layers of targeting to get you the best results possible. With our PPC agency, there's no guesswork, just outstanding campaigns fueled by data and creativity. 
You can craft a campaign that not only delivers results, but can build solid foundations on which your business can thrive. Though there's no magic formula, PPC - when handled by experts who understand the complexities - can be highly profitable and extremely worthwhile.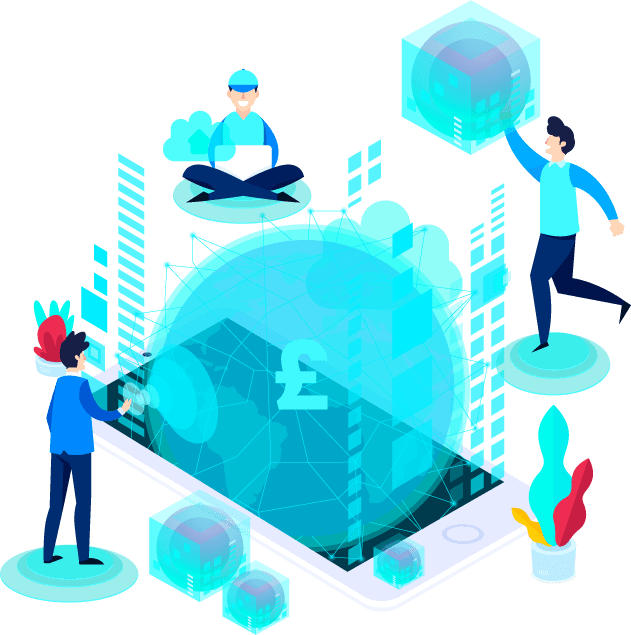 Every modern, forward-thinking business understands the importance of PPC. So, whether you're an ambitious start-up, SME or multinational business, investing in the best PPC agency in London could take you to the next level. We are Google Ads specialists and we just love to get our clients better results.
Data-Driven PPC Agency London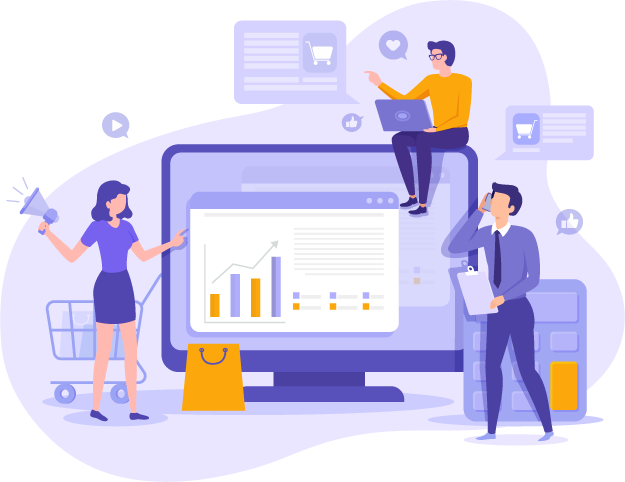 Marketing, and PPC in particular, is as much about data as it is about creativity. 
Any PPC agency in London worth their salt knows that data is at the heart of any successful PPC campaign.
By leveraging relevant insights and maximising business data to shape and make informed decisions, we can work on your behalf to deliver smarter, more valuable campaigns across multiple platforms. 
Fueled by enriching copy, high-resolution images and data-driven insights, and based around a tight structure that enables the three disciplines to work seamlessly together. We are able to not only outmanoeuvre almost every other PPC agency in London, but we're able to compete with and outperform most PPC agencies in general.
If you want to acquire more customers and generate more sales, then we are the PPC agency in London for you. We are amazing PPC experts that cover all the UK.

Give the PPC Geeks secure access to
your Pay Per Click Ads account (it's easy,
we'll show you how)

The Geeks will review your account,
finding where we can increase your
return on investment

We'll take you through our findings
and present a plan to improve
your PPC Ads performance
Comprehensive Service PPC Agency in London
Centred around the entire user experience, PPC marketing can encompass multiple platforms, be it Google Ads, Facebook, LinkedIn, Amazon, TikTok, Bing or YouTube. As an expert PPC agency in London, it's essential to form a unified strategy that embraces multiple touchpoints that consumers interact with on a regular basis.
Our approach to PPC management embraces multiple channels to make sure that, from a PPC perspective at least, your marketing output is generating more sales and leads for less spend. That said, our PPC experts also work with you to understand every channel, what it takes to reach the right people on that channel and how to speak to them in order to deliver your objectives.
In a world of multiple social media platforms, it's vital to cut through the noise with the right message, at the right time, directed at the right person who wants to hear it - PPC marketing helps you achieve that in a unified way.


PPC Agency in London - Our Bespoke Services
As an accomplished PPC agency in London, we facilitate an experience that is unmatched by other PPC agencies in London and elsewhere.
Google Ads - Positioning your business at the forefront of the world's largest search engine to instantly generate leads and boost sales, our PPC agency in Greater London is home to a wide range of ad experts who themselves are also at the forefront of PPC marketing. Get your 100% Free Google Ads Audit here today!
Google Shopping -  Do you operate an eCommerce site? We are one of the leading PPC agencies in London who are well known for being one of the very best Google Shopping agencies and we can help with accelerating sales by marketing your products on Google Shopping. Get your 100% Free Google Shopping Ads Audit here today!
YouTube Ads - Paid search campaigns that are driven by data and creativity can leverage the power of YouTube to land new customers and engage with people. Whether it's in-stream video ads, non-video ads such as banners and overlays or native discovery ads, we have a team of people who are authorities when it comes to YouTube ads. Book in for your 100% Free YouTube Ads Review here today!
Remarketing - Do you believe you're losing potential customers? PPC remarketing is a great way to target business that might have been lost in the past. Remarketing to previous visitors to your website by using text, image or video-based ads, provides you with one last shot at a sale before it's gone for good. Get our PPC Experts to review your Remarketing/Retargeting strategy for Free here today!
Free PPC Audit/Review - Nothing is ever perfect, and there's always room for improvement. Be it poor copy, unoptimised titles, overspending or low-resolution images, a thorough PPC audit helps to identify where improvements can be made.
Keyword Research - Deciding on which keywords we should base your PPC campaign on is a task we undertake together. Why? Because keywords need to be relevant to your business, and nobody knows your business like you. Order your 100% Free Pay Per Click Review here today!
Facebook Ads - How well are your social PPC campaigns performing? Are they performing at the very best they could be? Our PPC Experts live and breathe Facebook Ads and make sure that they perform at the very best they can. If you feel your Facebook Ads campaigns could be better you should simply book in for your 100% Free Facebook Ads Review with us today!
Bing & Microsoft Ads - while the Microsoft network is much smaller than the dominance of Google it should not just be dismissed. Imagine seeing an increase of 10% to your turnover, profitability and more - this is what you could be missing out on by not fully optimising Bing and the wider Microsoft search network. If you have not been showing Bing much love recently and you want to know if it could be doing better - just book in for your 100% & Free human review of your Bing Ads accounts here today!
Amazon Ads - are you seeing the ACoS you want to see on your Amazon Ads account? If not and you are not seeing the gains you wish you were - you should speak with our amazing team of Amazon Ads Pay Per Click Experts. Our team of Amazon Ads experts will manually review your accounts and show you in an easy to understand report what is needed to improve the results you get from your accounts. They will highlight areas that you can improve to get better results quickly! If you want results to improve fast you should simply book in for your 100% Free Amazon Ads Audit here today! 
LinkedIn Ads - are you selling products and services to B2B or to the 'professional world'? If so, you might already be using LinkedIn Ads as it is the largest network of professional people in the world! Through LinkedIn Ads, you can gain access to an unrivalled network of professional prospects. If your LinkedIn Ads are not driving the results you want to see, our LinkedIn Ads Experts will review your accounts and write a detailed report on how you can improve the results you get from your LinkedIn PPC. Book in for your 100% Free LinkedIn Ads Audit here today!
TikTok Ads - are your products and services skewed to specific demographics like age/gender, etc? If so, are you making your target audience aware of your brand/product and or services? We conduct in-depth customer profiling and make sure we place our clients in front of their core demographic. This might mean your products and services should be on the new and emerging platforms such as TikTok. Are your TikTok ads performing well - if not our PPC Experts will manually review your account - let us know here that you want a PPC review of your TikTok Ads account!
So, whether it's YouTube, Google Adwords, Google Shopping or something else entirely, we are the most accomplished PPC agency in London when it comes to spanning multiple channels and building the best PPC campaigns.
For market-leading results from a team of experts who have your best interests at heart, there's no finer Google Ads company in London to trust with your paid advertising.
Get started with PPC Geeks - You Will Not Regret It!
Our team of Google Ads Agency PPC Experts in London get to know your business first and create your bespoke Business Specific Success Strategy, this details how we will take you from where you are today, to where you want to be!
Laser-focused targeting
Competitor analysis
Simple pricing
Conversion rate optimisation
Display, retargeting, social campaigns, and much more
Full conversion tracking software
Business-centered reporting
Everything you need to be super successful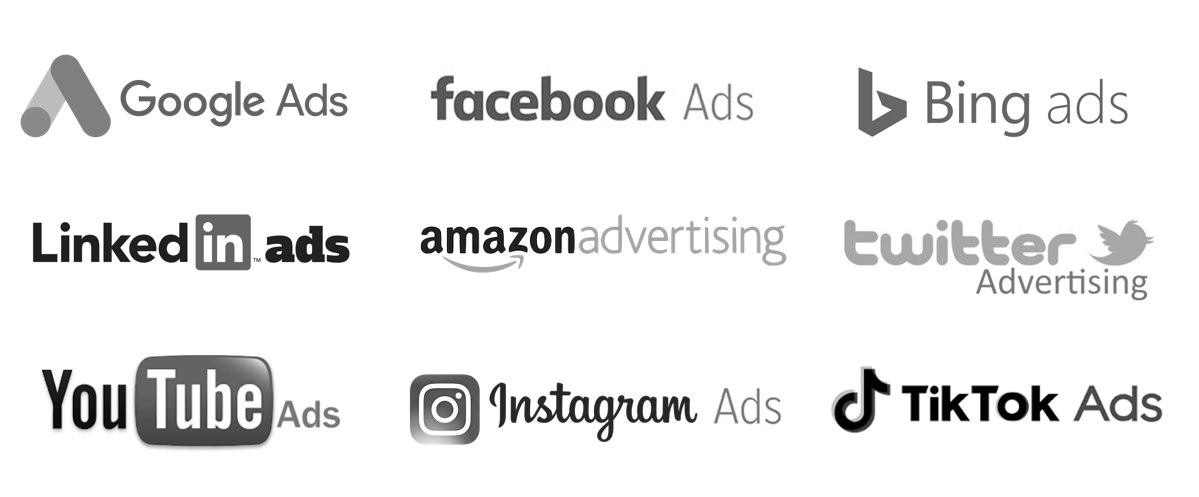 See How We Did it For Businesses Just Like Yours Now! 
See What Businesses Just Like Yours Say About Us! 
Our team of London PPC Experts will help grow your business as fast as you need it to.
We work with a very diverse client base and work in many industry verticals - if you want more from your PPC you need to speak with us.
See what people just like you say about your new team of PPC Experts who will help your London business simply get better results from its Pay Per Click spend!
Your new team is always at hand to answer any questions you have - so don't be shy - say hello to us today!