Specialist PPC Agency V Multi-Service Agency
For as long as we have been in the marketing industry there has always been a debate about what is more worthwhile and beneficial: a specialist agency such as PPC Geeks, or a multi-service agency like the thousands located up and down the country.
Now, we can hardly claim to be impartial here, but there's certainly a discussion to be had about the merits of both agencies (and why you should pick a specialist PPC agency such as PPC Geeks).
Who would you rather trust? A Jack-of-All-Trades or an industry specialist? Let's find out.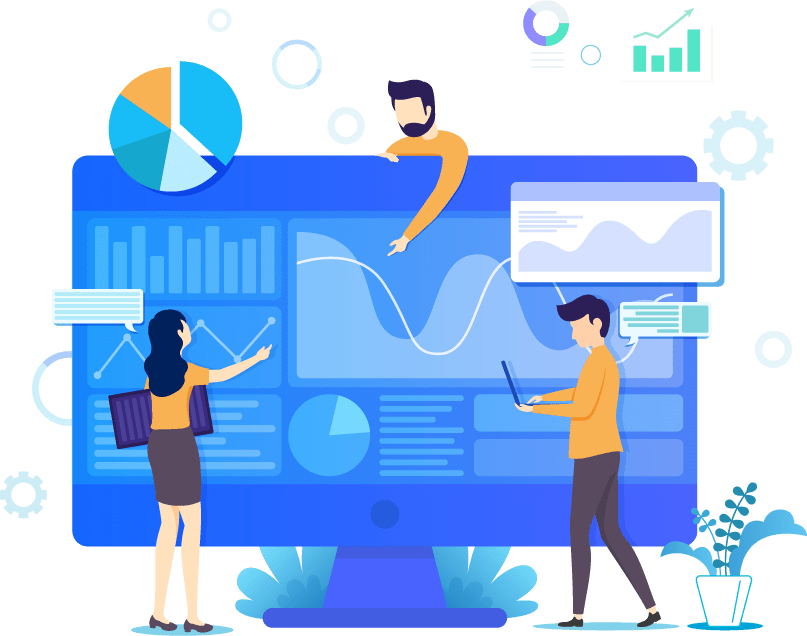 If you're leaning towards a multi-service agency, then there are a few things we think you should consider before signing with them - though, we don't think you should sign with them in the first place. But, in the spirit of fairness, here are three reasons why you might consider a multi-service agency.
1. It's the Easy Decision to Make
Otherwise known as the 'hey-we-could-do-a-lot-worse approach, the multi-service agency choice is an uninspiring one and while yes, you could do a lot worse, you could also do a lot better.
Unlike a specialist PPC agency that, well, specialise in a particular discipline, a multi-service agency, though they do produce good work, they very rarely produce exceptional work - that's because they favour an all-encompassing approach rather than specialising in one thing in particular.
Though you have a wide selection of disciplines at your disposal, you could end up neglecting a certain marketing arm such as PPC, for example. And, in doing so, you could miss out on a lot of money.
2. Provides a Holistic View
A multi-service agency will be able to provide you with a holistic view, surveying all channels and data and making informed decisions on your behalf. However, what if you being on all channels is, in fact, detrimental to your business and marketing output?
Most of the time, an all-in-one solution is not the best tact to take. Indeed, what a specialist agency can do, which a multi-service agency can't, is analyse your business and provide you with a focused strategy that will highlight what specific channels will best suit your objectives.
With no need to upsell you extra channels, a specialist agency always has your best interests at heart.
3. They Are Only As Good As Their Worse Department
Despite choosing a multi-service agency being the easier option, working with one, however, is only a good solution if the agency is good for every service they provide - and that isn't typically the case.
It isn't uncommon for a multi-service agency to be very good at a number of things, although they then start trying to do everything, and this is where they go wrong. Furthermore, one of the biggest misconceptions is that a multi-service agency is often cheaper than a specialist agency. However, this is not the case. In fact, a multi-service agency could end up costing you even more money in failed campaigns run by non-experts and the miss-management of your budget. In essence, you normally get what you pay for.
Always be aware, just because an agency says it provides a certain service, doesn't mean they are any good at it.
If your business' marketing potential and reach isn't being met, there are a number of benefits associated with working with a specialist agency. Here are just four that come to mind.
How Are Your PPC Ads Doing?
Get your 100% Free PPC Ads Audit here and find out How To Get Better Results Fast!
1. Access Specialist Services Via Specialist Experts
When working with a specialist PPC agency like PPC Geeks, for example, you are accessing a specific set of services that is often missing from a multi-service agency. It's uncommon for such agencies to employ specialists in any particular area, so, when partnering with an agency that employs industry experts in their singular field, you are much less likely to fail.
Certified experts never want to fail and always want to keep improving. Therefore, you will never need to worry about the agency's ability, its experts will already be taking care of it.
Medium to large multi-service agencies have a lot of overheads, which means inflated prices.
Indeed, a specialist agency has the ability to put together a highly capable team of experts within a specific sector, providing you with a hyper-focused service at a competitive rate.
In essence, with a specialist PPC agency, your money won't be paying for the SEO team, Graphic Designer, Copywriter and Cleaner - just experts dedicated to servicing your account.
3. A Specialist Agency is Quicker
Specialist agencies with a compact team of individuals can make decisions quicker and move more swiftly than their larger multi-service counterparts who are mostly tied up by bureaucracy.
Without an email inbox manned by no one and multiple phone lines to navigate, with a specialist agency, you can expect a single and, most importantly, reachable point of contact.
4. There's Nowhere to Hide
With being a specialist agency, we have the luxury of being able to share ideas with eachother. And, as we are all dedicated industry experts who solely concentrate on PPC, there's always a constant flow of ideas, while nobody works in silos or seperate departments.
That said, this also means that, unlike a multi-service agency who can hide behind the perceived success of an SEO campaign or an organic push on social media, we, on the other hand, have only one discipline in which to achieve success. This just means though, that we hire experts and work tirelessly to achieve the best results possible.
7 Stats that Show that a Specilaist PPC Agency is Who You Should Trust
1. PPC Averages a 200% ROI
In essence, this means that for every £1 an advertiser invests into PPC, they usually earn £2 back through ads.
2. 50% of Internet Users Struggle to Notice the Difference Between Paid and organic Ads
PPC ads enable you to be quite versatile when it comes to trying to land a prospective client.
3. Users Clicking on PPC Ads are 50% More Likely to Convert
With the right targeted keywords and long-tail strategy, clickers of paid ads represent the highest level of intent for search engine ad clicks.
4. Google Ads Dominates the Market
Out of all PPC platforms, Google Ads dominates over a third of the entire market.
5. Last Year, 60%+ of Marketers Increased Their PPC Budget
68% of advertisers increased their PPC budget going into the New Year, jumping 6% higher than what was predicted. Don't miss the boat next time around.
6. Everyone Uses Search for Local Business
'Everyone' isn't a useful metric of measurement we know, but 97% of consumers using the internet predominantly respond to Google Ads to connect with local businesses.
7. 19.6% of Ad Spend is Allocated to Facebook
Out of Google's 37.2% market share, 19.6% is allocated just to Facebook.
With stats like these, why would you trust a Jack-of-all-trades when you could work with a specialist PPC agency instead.
Get 5-Star PPC Ads Results With Our Free Audit
PPC Geeks Vs Multi-Service Agency
Working with a specialist marketing agency such as PPC Geeks, for example, poses many benefits as listed above. If a business possesses the budget - no matter how big or small it may be - partnering with a specilats PPC agency is generally a good idea.
Indeed, with no fixed term contracts and multiple departments to answer to, with PPC Geeks, you are only tied to us for the PPC part of your strategy, and are not dependent on us for every strand of your marketing needs.
We understand that everything can change in this blink of an eye. So, we are happy to provide you with the flexibility and peace of mind you crave.
Working with PPC Geeks might well be the solution to your growth and can even work as a second arm to your internal marketing team, filling in the gaps wherever needed.