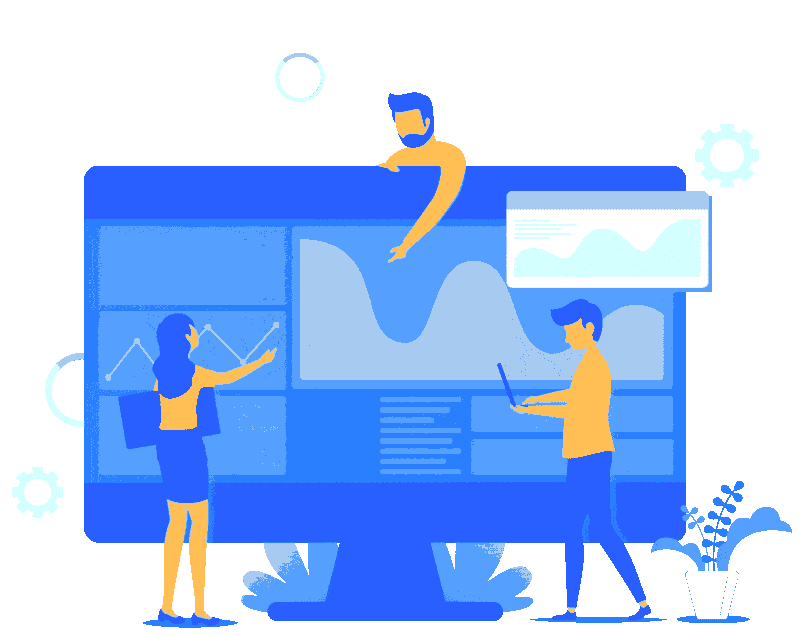 AdWords vs AdWords Express: What You Need to Know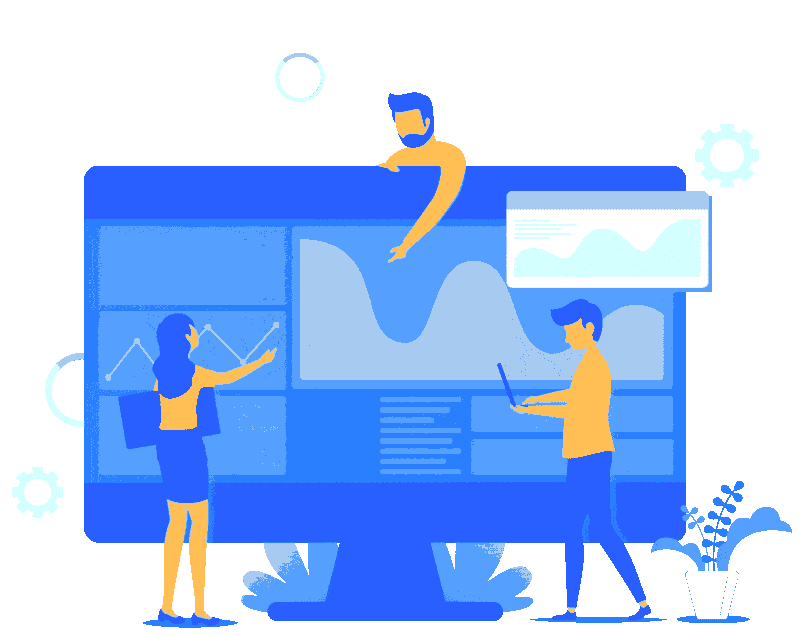 AdWords vs AdWords Express: What You Need to Know
So, you've decided to enter the world of PPC advertising. Congratulations! You're going to enjoy this.
But where to begin? Where should you advertise? How much should you spend?
Well, if you want to advertise on Google – and you do – you're going to have to get very familiar indeed with Google AdWords.
Or maybe AdWords Express is right for you?
What's the difference? Which is best for your business?
Argh!
Don't worry. In this blog we'll outline the key differences between AdWords and AdWords Express. We'll weigh up the pros and cons of each platform, which should help you to decide which platform is best for you.
What's The Difference Between AdWords and AdWords Express?
It's simple.
AdWords is Google's online advertising service that lets you pay to display short ads in Google search results. It's a PPC platform, which means you only pay when people click on your ads.
But you're on PPC Geeks. You know this.
So, what's AdWords Express?
Think of it as a version of AdWords for those who don't have much time on their hands. AdWords Express can automatically manage your online ads, so you don't have to worry about those time consuming day-to-day tasks.
Like with AdWords, AdWords Express allows you to target ads geographically. Both platforms also allow you to target mobile devices.
Sounds ideal, doesn't it? All the features with less micromanagement – everyone should use AdWords Express!
Not so fast. While AdWords Express certainly has it's uses, it also has it's downsides. It's definitely not for everyone. And please don't try to run both!
AdWords vs AdWords Express – What Sort of Ads Can You Run?
A key difference between the two platforms is in the sort of ads you can run, and the places where you can run them.
With AdWords, your ads can appear on Google.com, on Google Maps, and on the Google Display Network. This means that not only can your ads appear in Google search results, they can also appear on certain websites, which means that you can continue to target your prospects long after they've made that initial search.
They can appear pretty much anywhere your potential customers go.

AdWords Express uses the same Google advertising network, but you're limited in the sort of ads you can run. With AdWords, you've got a lot of freedom. You can place animated or static banners, expanded text ads, and even video ads.
But with AdWords Express, you're limited to basic text ads. What's more, these ads will only ever appear in Google search results and on Google Maps.
Now, don't get us wrong – these are great places to get seen! It's just that you'll reach fewer people overall, and unless you're a master at crafting irresistible ad copy, it's likely that fewer people will click on your ads too.
And this is why AdWords Express is specifically targeted to small businesses who are new to online marketing.
AdWords vs AdWords Express – How Much Time Does Each Take?
With AdWords Express, you can have your ad up and running in a matter of minutes. After this, Google will take care of the online management on your behalf, and you'll only ever pay when people click on your ads.
On the other hand, setting up an AdWords campaign can be just a fast, but managing an AdWords campaign can be a full-time job. The platform allows you to continually update your campaign while it's active. This means you can monitor your ongoing performance and tweak your budget and your keywords accordingly.
AdWords vs AdWords Express – Results & ROI
Most PPC success stories are the result of AdWords campaigns, and it's precisely because of the level of control the platform gives you. In the hands of a PPC expert who knows what to look for, and what to change to get the best results, AdWords can be a breathtakingly powerful tool.
If you search around for AdWords advice you'll probably notice that AdWords Express is rarely mentioned.
And when it is.
Well…
Take a look for yourself:
The #1 Reason to Choose AdWords vs. AdWords Express
"If you're wondering which is better for your business, AdWords or AdWords Express, I'm here to tell you definitively: choose AdWords."
Why Adwords Is Better than Adwords Express for Your Business
"On the surface, AdWords Express appears to be a viable alternative to AdWords, but delve a bit deeper and it starts to look more and more like a starter kit designed to pull businesses toward the AdWords platform. Some of the top level AdWords features that Express simply cannot provide are the functions that make it worthwhile to invest in AdWords."
Google AdWords vs Google AdWords Express
"As you can see both AdWords are very similar but the main differences are the automated management feature and advanced ad format. AdWords Express takes control of the management for you which might seem like a useful feature, but you will never get the ROI of normal AdWords management."
And there's so many more.
Is it any wonder, though? Once your ads are live in AdWords Express, they won't be in the hands of PPC experts. They'll be in the hands of Google's robots.
And while these robots are pretty sophisticated, you can't really trust them to do the right thing. Where a PPC expert will optimise your ads to get the most conversions, Google's robots may instead focus on getting you the most views and clicks.
It doesn't take a PPC mastermind to see that an ad that gets all the clicks but none of the conversions is worse than useless. It'll actually cost you money, rather than making you money.
You might get lucky with AdWords Express, but your success will depend on getting things right the first time. For long-term PPC success, you need to be prepared to invest a lot of time.
But don't worry – this investment almost always pays off!
AdWords vs AdWords Express – Which is Right For You?
You may have gathered that we think AdWords is better than AdWords Express. It gives you more choice, more control, and a much better chance of getting the results you want.
But is AdWords Express a total write-off?
By no means.
If you haven't got the time or the budget to do a full-scale AdWords campaign, AdWords Express can still get your ads seen where it counts – right at the top of the first page of the Google results.
AdWords Express also has one thing going for it that AdWords does not: You don't need a website to use it. You can link to a Google + business page, which can be set up in about 10 minutes.
So… 10 minutes to set up a Google + page, a few more minutes to set up your ads… no wonder they call it AdWords Express! You can have a potentially-powerful campaign up and running in about half an hour.
Beyond that though? It's out of your hands. And that's why AdWords is almost always the best option.
Let's sum up.
Use AdWords Express If…
Your business doesn't have a website yet, but you still want to reach people on Google and Google Maps.
You don't have the time, the budget, or the expertise for a full-scale AdWords campaign.
Your priority is to quickly spread brand awareness in your target areas.
You're happy to limit yourself to basic text ads, and you trust Google's robots to take care of your campaign.
Use AdWords If…
You have the time and the expertise to make the most of your PPC campaign, or you have the budget to hire an expert.
You want total control of your ads for the duration of your campaign, with the ability to optimise where necessary to get the best possible results.
You're more interested in conversions than views, you want every click to count, and you want a good ROI.
You want to experiment with richer ad formats, like banners and videos.
You want to reach people beyond Google and Google Maps, on sites from the Google Display Network.
So there you have it! AdWords Express is good, but AdWords is much better. The platform you choose depends on your resources and your goals.
At PPC Geeks, we help businesses across the UK find their potential customers and make sure you're there when they want to buy. To find out more about how we can help you, or if you have any more questions about AdWords vs AdWords Express, get in touch today.