Microsoft Ads Launch AI Generated Headlines and Assets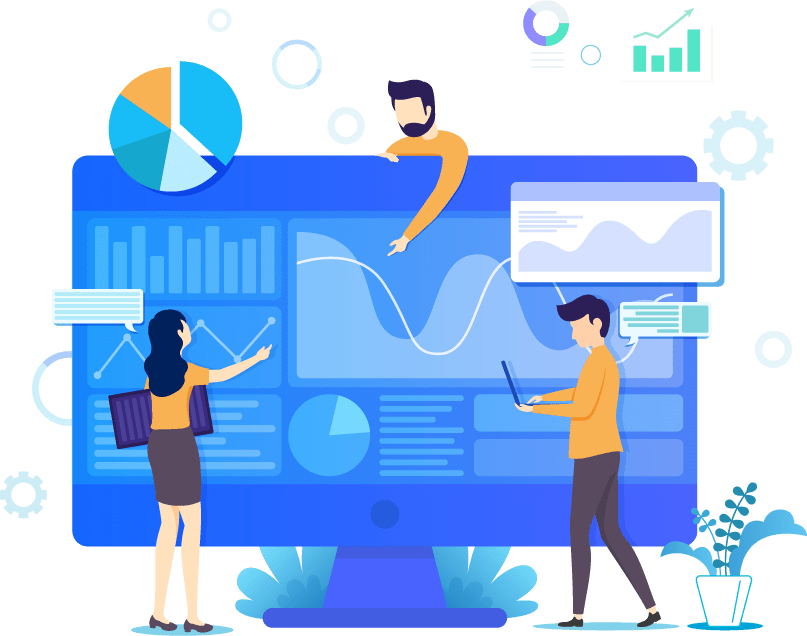 Microsoft Ads Launch AI Generated Headlines and Assets
It was announced recently that Microsoft is due to introduce AI generated headlines and descriptions for its advertising campaigns, and PPC experts are expected to benefit immeasurably from a string of these new features.
Launched alongside a wealth of new tools including IF functions for responsive search ads and auto-generated assets, this kind of headlines are set to revolutionise the industry beyond recognition.
So, how will AI generated headlines actually work? And why should advertisers care about this recent development in AI fueled services?
How Do AI Generated Headlines Work?
So, how do AI Generated headlines actually work and what is their impact? Microsoft's AI generative tools for ad headlines and descriptions are available in 35 languages, which are then automatically substituted based on whatever language you use on your website.
To make the adoption of this tool even easier, here is how to use the 'Create an Ad' tab more effectively:
Click on the 'Create an Ad' tab, and enter the URL you are running a campaign for
Below the 'Final URL' section, you will see another section titled 'Headlines.' Here, multiple headline recommendations will be served based on your URL

These recommendations will be categorised in terms of highest quality and most diversified

Once the recommendations are served, marketers can choose from multiple options by clicking on them
Notwithstanding the roll out of AI fueled headlines and product descriptions, it's also important to understand why you should start considering the implications of this new update.
Why You Should Care about AI Generated Headlines?
AI generated headlines and descriptions are incredible tools for marketers to use as inspiration when they may struggle for that creative spark. What this highlights is the room for potential improvements to SEO copy and can also help save a serious amount of time.
The auto-generated assets enable PPC managers to upscale their work more easily, helping marketers to create more relevant ads. These recent additions to the Microsoft ad placement experience should make advertising simpler.
Why Has Microsoft Launched AI Generated Headlines Now?
When asked about the launch, a spokesperson for Microsoft said:
"As Microsoft Advertising has made a commitment to innovate with the vision to reimagine advertising with generative artificial intelligence (AI), an exciting development in this space is transpiring with responsive search ads (RSA).
"Classified as Microsoft Confidential We're folding the power of generative AI into how you create and edit RSA now, by recommending AI-generated headlines and descriptions for you.
"Now, a single responsive search ad can be customised with unique messages based on the user's device usage or specific audience segment, helping you send the right message to the right audience."
In short, artificial intelligence is hugely relevant right now, and is also symbolic of the winds of change running through the industry right now. It's also interesting that Google has recently announced it will introduce its own AI fueled campaign headlines, so it's no surprise that Microsoft has taken action.
PPC Geeks – An Expert Microsoft Ads Agency
We pride ourselves on what we achieve for our clients daily, be that significant results or maximising their experience by adopting this type of headlines. Contact PPC Geeks to see how we can help boost your exposure when investing in an agency that has experience dealing with AI generated headlines.
We always have your best interests in mind. If you require any help or want to improve your PPC or Google Ads, then invest in one of our 100% FREE PPC audits or Google Ads audits?
Book Your 100% Free PPC Audit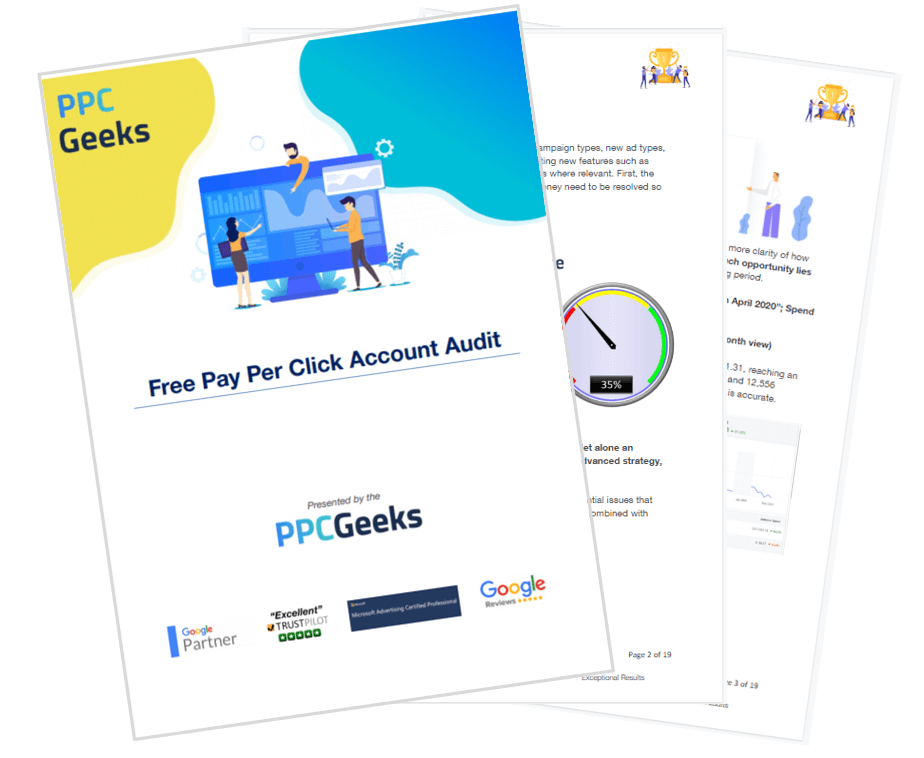 SIGN UP TO OUR NEWSLETTER