What Can PPC Geeks Do For You?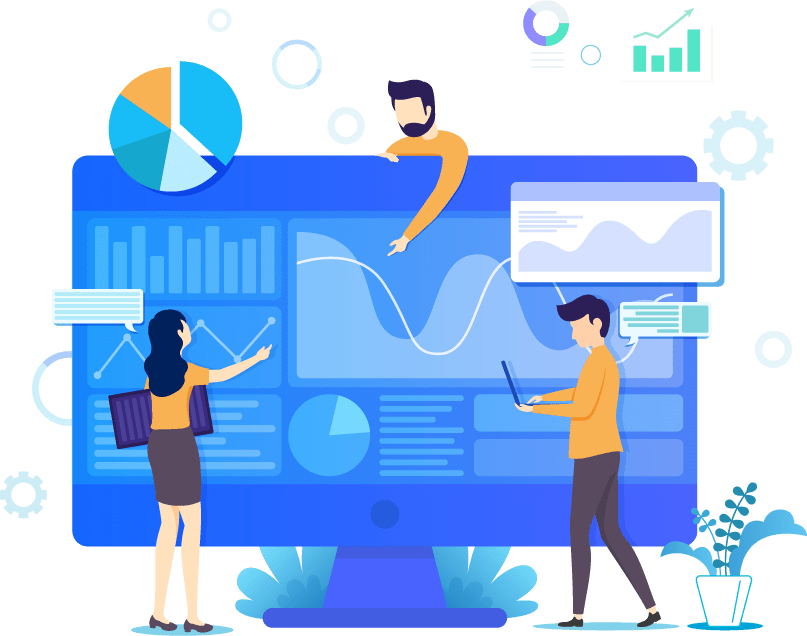 What Can PPC Geeks Do For You?
What can PPC Geeks do for you? Good question.
Want to invest more in your PPC output and drive more leads to your website and business but don't necessarily have the time to do so? Is it time to hire a PPC agency?
It's important to know exactly what PPC agencies can do for you! So, with this in mind, based on what our clients say about us, we have put together a quick guide on what differentiates PPC Geeks from other Google Ads Agencies.
What We're Told About Other Agencies
Firstly, before we jump head first into everything that's great about us here at PPC Geeks, it's important for you to know why exactly we are ranked as one of the best PPC agencies in the world.
The biggest complaints that we hear about other agencies include:
Lack of reporting, interaction and simply not making clients feel informed
Lack of proactivity
Devoid of customer service that manifest itself in not being updated or managers not being obtainable
Lack of performance or actual results
Lack of bespoke strategy in favour of a more generic approach
Have you experienced something similar at a previous agency? Our PPC experts receive complaints about other agencies on a daily basis. This is how we know for sure that the service we provide is 100% topnotch.
How We Prioritise You
Rather than focusing on what other agencies are bad at, let's focus on what PPC Geeks will do for you.
You Get A Bespoke & Evolving Strategy
Our team spends two to three weeks onboarding you.
This means we talk with you, learn your products and services, immerse ourselves in your target market, and understand your advertising objectives. We then create a bespoke 3 month initial strategy and roadmap to get you closer to your goals. This strategy is unique to you and your business objectives.
After implementation, we continue to monitor and align our strategy with your goals and trends in your market space. Your personal client manager then keeps you constantly informed of your ads progress and then presents your feedback back to the wider team.
Everything we do is based on your needs and individual performance plans, because we simply just don't do generic strategies.
You Get Performance
We have the best team of PPC specialists, data analysts and Google Ads consultants in the business here at PPC Geeks. We have a very structured process to ensure that your accounts are reviewed, analysed, and optimised at least once a week. Our data experts understand exactly how to read data, test key performance areas, train the Google Ads artificial intelligence, manipulate bidding strategies to increase ROI, and target relevant audiences at the relevant times in a cost saving manner.
In short, we get outstanding results through thorough analysis and data-driven decisions. We take the guesswork out of performance and make solid decisions and strategy through in-depth data analysis and old fashioned hard work. In doing so, you as the client are the sole focus of everything we do.
You Get Weekly Reports
At PPC Geeks, we pride ourselves on how we interact and inform our clients. We do this by sending out both weekly and monthly reports documenting your ad performance. We do this to keep you informed and up to date.
Each report is bespoke and created inline with your KPIs and performance goals. We also schedule weekly, monthly and ad-hoc meetings to keep you updated and always in the loop.
In doing so, we constantly keep the lines of communication open meaning that you can rest easy knowing that you can trust us to work independently while feeling comfortable to be able to just pick up the phone and ask us a question or for a quick update.
You Get First Rate Customer Service
At PPC Geeks, every client is assigned a dedicated day-to-day client manager as soon as they come onboard with us.
Notwithstanding having your very own day-to-day client manager, clients are also assigned a senior client manager who overviews the account and helps drive strategy. Behind the client managers are a top team of technical experts and analysers who deal with the technical setup and regular analysis and optimisation of your Google Ads account.
We believe in openness, honesty and transparency with our clients, which is why your day-to -day client manager remains in constant contact with you throughout your time at the agency.
You Get Proactivity
Another thing we pride ourselves on at PPC Geeks is just how proactive we are on your behalf. Our Google Ads specialists constantly review your accounts and perform optimisations at least once a week.
Another thing we do at PPC Geeks is constantly monitor trends, and as soon as the data shows us that something needs changing or altering slightly, we jump on it. Sometimes this involves changing strategy due to a new competitor in the marketplace, or responding to the ever changing consumer climate. Nevertheless, we do all this because we have you, the client, at the forefront of our strategy.
What this shows, also, is that our experts are always primed and ready to change whenever it is in your best interest to do so.
You Get Results & Values
We believe that results and values go hand-in-hand here at PPC Geeks. Firstly, we are a customer-first organisation defined by our industry-leading PPC expertise. We believe in 100% transparency, outstanding customer service and results-driven decisions. We love openness, honesty and transparency.
In terms of results, we have been awarded Google Premier Partner status because of the amazing results we achieve for our clients. This places us in the top 3% of Google Ads Agencies in EMEA. On top of this, we are independently ranked as the number one PPC agency in the UK and one of the Top 10 PPC Agencies in the world by Clutch.
Trust PPC Geeks – The Best PPC Agency in the UK
We pride ourselves on what we achieve for our clients on a daily basis, be that results or a sense of calm knowing they're in safe hands. So, if you want to work with one of the top PPC agencies in the country, then PPC Geeks is the place to be in order to make sure you are prepared and ready to embrace every eventuality.
As we always have your best interests in mind, if you require any help or want to improve your PPC or Google Ads, then why not invest in one of our 100% FREE, completely comprehensive PPC audits or Google Ads audits?
Book Your 100% Free PPC Audit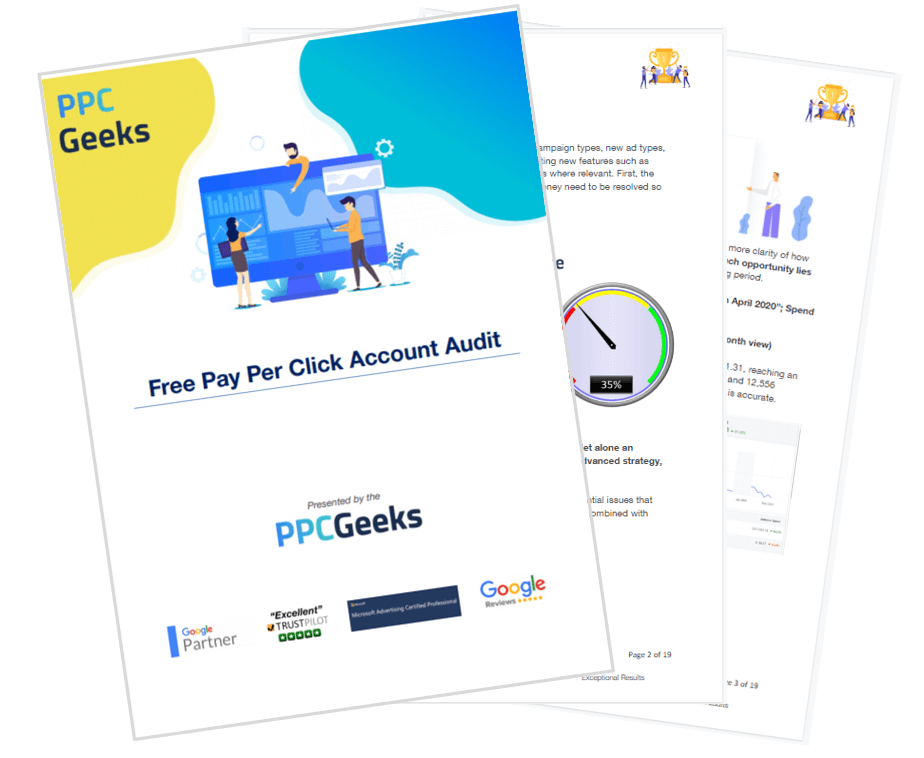 SIGN UP TO OUR NEWSLETTER