13 Ways to Get More Traffic to Your Company Website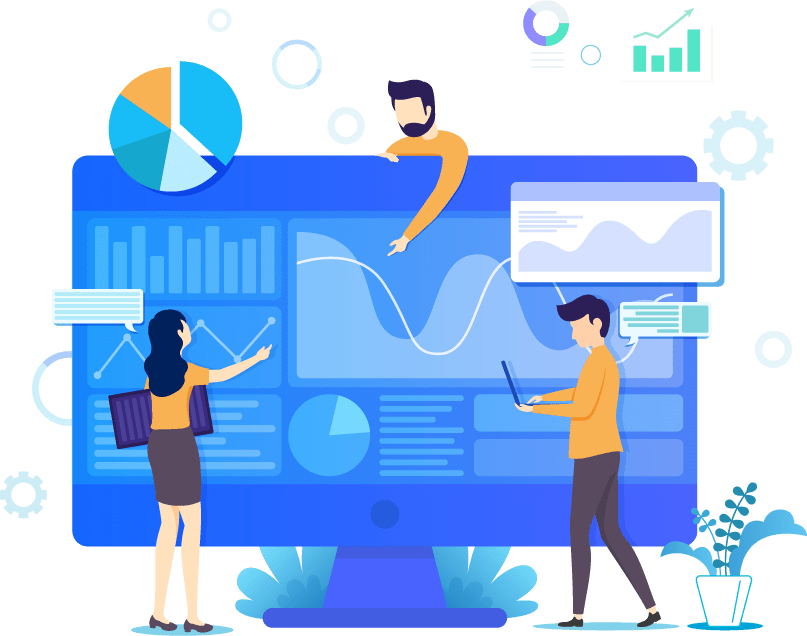 13 Ways to Get More Traffic to Your Company Website
Get More Traffic to Your Company Website – Our Free Guide!
13 Ways to Get More Traffic to Your Company Website
It's one thing to get more traffic to your site. What you really want to do is attract the right kind of traffic to your site.
It's all very well encouraging 7,000 people a month to visit your company's page.
But if none of those 7,000 people will ever be interested in working with you, what's the point?
Well, here's the good news: certain techniques allow you to get both quality and quantity!
That's right – if you know what you're doing, you can drive considerably more of the right kind of visitors to your company website.
Not only more people, but more people who want what you have to offer!
How cool is that?
Here's 13 ways to get more traffic to your company website.
Not all these techniques will work for all businesses and some are more dependable than others.
But if you play your cards right, these methods can help you achieve that winning combination of quality and quantity.
One: Search Ads
Search ads are those advertisements you see in search results. They're usually placed above and immediately below the organic search results. They're called pay-per click ads (PPC), because you only ever pay when people click on your ads.
When most people think of PPC, they think of Google Ads, but it's also possible to place search ads on other search engines, like Bing.
With a good PPC strategy, you can soon place highly targeted ads right at the top of the first page of search results.
This can quickly give you a huge boost to your web traffic, but even better, if your targeting's right on, your search ads will only ever get seen by people who are actively looking for what you have to offer.
Search ads can immediately drive more traffic to your site.
And it's not just more traffic. It's better traffic, too!
Here's 16 more immediate benefits you can expect to see from a good PPC campaign.
Two: Remarketing
Think of this as advanced PPC.
In short, remarketing allows you to display highly targeted ads to people who have already visited your website.
Read more about how it works here. But long story short, remember that thing we said about how it's best to attract the right kind of traffic?
Yeah.
With remarketing you can encourage people who have already visited your site to pay you another visit. If they weren't sure whether to buy from you that first time, maybe they will be the second time?
Three: PLA Ads
Yet another slice of that delicious PPC pie, with Product Listing Ads (PLAs) your ads can appear in the Google Shopping network.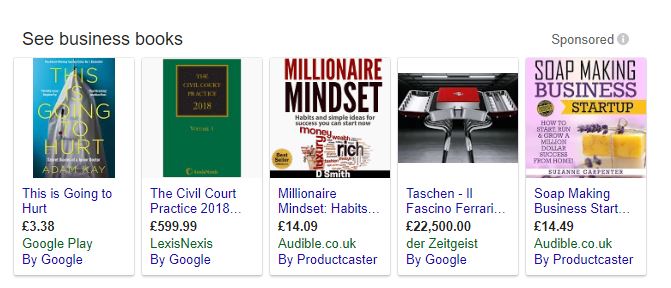 Your products can be listed with their prices, an image and other essential product information.
Your customers can buy directly from these ads and once again, you'll only ever pay should they click on your ads.
PLAs are only useful if you're selling products, as opposed to services. And even then, they're probably only useful if you're a B2C.
But for the right sort of business, PLAs can make a huge difference.
You're not just driving more relevant traffic to your site. You're also driving traffic to the specific pages on which they can buy your products.
Win, win, win.
Four: SEO
So much for the paid listings in search engine results.
What about the organic listings?
With a search engine optimisation (SEO) strategy, you can carefully craft your company website so that it ticks all the boxes you need to tick to appear in organic listings.
SEO is complicated and it's very much an ongoing process.
Search engines like Google are looking to list sites that are genuinely useful to people.
If people are looking for good fig recipes, then Google's going to show them sites containing the very best fig recipes. Good SEO basically involves telling Google that your site is genuinely useful.
How?
Through a complex combination of well-written and well-structured pages, links from authoritative sources and a whole host of other technical things.
It's not easy!
But get it right and, just like with PPC, you can look forward to that great combination of quality and quantity – larger volumes of relevant visitors to your site.
At its core, SEO is all about targeting certain keywords. The secret to success here is to target long-tail keywords. These are longer search queries and the better you can optimise your site to match them, the better your chances will be that Google will recognise your site as an authoritative source of information.
Here's a good guide to discovering fruitful long-tail terms for your site.
Five: Fine-Tune Your Site
As we said, a big part of SEO is the technical side of things.
A robots.txt file makes it easier for Google to index your site, which can help with those lovely, lovely rankings.
Schema microdata can make for richer snippets, which can encourage more people to choose your listing in the search engine results.
But arguably most important of all is to do all you can to make your site fast and responsive.
A lot of people browse on their mobiles now. If your site isn't optimised for mobile, your mobile visitors are very unlikely to stick around.
Similarly, people tend to expect instant results from everything. If your site doesn't load immediately, many of your visitors will give up the ghost and seek their answers elsewhere.
You want your site to load as quickly as possible. Something as simple as reducing the size of the images on your site can make a huge difference here.
This fine-tuning will pay off. It won't just encourage visitors to stick around. Site speed and responsiveness are recognised as ranking factors.
Get things right and you might look forward to better search engine rankings.
Six: Blogging
Your company website needs a blog!
There are many benefits to blogging:
You can establish your company as experts in your field.
You can attract links from authoritative sites, which can make a huge difference to your search rankings.
You can write the sort of content that appeals to people at different stages of the buying cycle, which is essential for good online lead generation.
Look at it this way: If you want to attract more traffic to your site, it really helps to give people a reason to visit your site. And what better reason to visit your site than to read well-written, informative, witty, engaging and inspirational blog posts?
That's right: Blogging won't just drive visitors to your site. It can drive repeat visitors to your site!
Regular readers! Imagine that.
According to Tech Client, if your company site has a blog, you're 434% more likely to rank highly on search engines. What's more, blogging evangelists HubSpot have proven that businesses that blog get 67% more leads than those who don't.
Seven – Guest Blogging
Writing blogs for your company site is cool.
But writing blogs for other peoples' sites?
That's also very cool!
Think of the leading trade publications for your industry. Get in touch and offer to write an article. In this article, include a link to your site. Simple! Not only could this directly drive more traffic to your site, but links from authoritative sites can have a strong influence on your organic search rankings. Guest blogging is both a direct and an indirect means of getting more traffic.
The hardest part is getting your guest blogging gig in the first place. It's very unlikely that any site will let you publish a blatant promotional piece.
Instead, look to offer a bit of thought leadership.
Is there a major issue that could affect every business in your industry?
What's your take on the matter?
Express this in a beautifully-written blog post and offer it to a publication of your choice.
The link you include to your site can't be any old link. You need to link to a relevant page.
For example, let's say you work in the fig industry. You've written a guest blog for Fig Growers Monthly about the latest developments in Fig-Picking Gloves.
At one point in your guest blog you mention that Fig-Picking Gloves only really work if they're worn by somebody who's undergone the right sort of Fig-Picking Training. You just so happen to have a blog on your website about the key considerations for Fig-Picking Training. And it's to this page that you link in your guest blog.
You see – the link needs to be as organic and natural as a beautiful juicy fig. Otherwise your guest blog will read like a promotional piece. It probably won't get picked for publication, and even if it is, it may not work to drive traffic like you need it to.
Eight: Invite Contributions
Let people guest blog on your site.
Are there any authors, practitioners, movers, shakers or thinkers you admire in your industry?
Reach out to them and invite them to write a post for your site!
They understand the importance of exposure as much as you, so they might be happy to contribute.
But then comes the exciting part!
Having written for your site, these guest bloggers will then do a lot of promotion on your behalf and they'll probably do it without you having to ask them.
They'll tell all their social media followers. They'll post links wherever they can. You'll reach a whole new audience!
One very important thought – only allow for high quality pieces to appear on your site! Avoid anything that's overly promotional or that's stuffed to bursting with links. Your readers will see this as a cheap bit of spam, and so will Google. They might issue your site with a penalty, which could bury you in the search listings.
Proceed with caution!
Nine: Email Marketing
Yep, there's still room in your marketing strategy for a good old mailing list.
Email marketing is a cost-effective means of sending targeted messages to an audience that's already interested in your business.
It complements a blogging strategy very well as it can be used as a means of letting regular readers know when you've updated your beautiful blog.
You can also use email marketing to draw attention to select products, special offers and whatever else might entice people to your site.
It takes time to build up a good mailing list, but the results are almost always worth it.
Ten: Social Media
On one level, social media is yet another great way to get your blogs out there.
Here's how a social media strategy can work hand in hand with a blogging strategy.
Remember what we said earlier about how Google wants to send people to genuinely useful sites?
It's the same sort of deal here.
People on social media want to see stuff that's amusing, engaging, informative, witty, encouraging, inspirational, thought-provoking, and cute.
If you can fulfil this need, you can win at social media.
Think about what your company's doing on social media.
Move away from the bland sales messages and the meaningless company updates.
Nobody wants to see those.
Instead, share the sort of content that people want to see.
This means you'll have to create the sort of content that people want to see.
Blogs are a great place to start, but you could also experiment with images, videos and infographics.
Eleven: Community Engagement
The most important part of your social media strategy – look to engage with your community:
Ask questions in your posts.
Invite people to comment and to share their thoughts.
Reply to every response you receive.
Comment on other peoples' posts.
Share cool stuff you find.
In short – use social media socially!
Doing social media well is immensely time consuming.
Your social media strategy will inevitably be a long-term strategy, but the more you can engage with your audience, and the more you can provide them with the sort of content they want to see, the more traffic you can drive to your site.
And again, it'll be the right kind of traffic.
The sort of people who need what you're offering.
Twelve: Social Ads
Just like you can pay to advertise on the search engines, you can also pay to advertise on most social media platforms.
And just like on the search engines, you'll only ever pay when people click on your ads.
So here we have yet another cost-effective means of driving more of the right traffic to your site!
Different social media platforms appeal to different crowds:
Pinterest and Instagram are good for B2C businesses.
You should only consider Snapchat if you're targeting a younger audience.
Facebook and Twitter are good for reaching almost anyone of any age from any demographic.
LinkedIn PPC is good for B2Bs.
The specific advertising options differ from platform to platform, but they all have a few things in common.
They invariably allow for very powerful targeting.
They're all great at reporting, so you'll have no trouble measuring the success of your ads.
And as we've already mentioned, they all operate on a PPC basis. You'll only pay if your ads are enticing enough to invite a click.
Your success with social ads will depend on who you are, what you do and what you're trying to achieve.
This will also determine which platforms you should use. But as an example of the sort of results you could expect, read the riveting story of Hillarys Blinds.
These guys used Pinterest Ads and saw a 6x increase in traffic over 12 months!
Thirteen: Analyse This!
If you really want to drive more traffic to your site, you're going to have to scrutinise the numbers.
Whatever you do – whether it's SEO, blogging, social media, paid social or PPC – pay attention to the analytics!
Look for patterns.
What sort of content performs well?
Is there anything that's underperforming?
What sort of search terms are people using?
What sort of tone does your audience respond to?
Hidden in your analytics is a world of insights. You can learn how to write better blog posts, more successful PPC ads, superior social media content and a whole lot more.
Drive More Traffic to Your Company Site Today
We specialise in targeted campaigns that get results.
We have a long track record of success when it comes to helping companies achieve their goals online.
If you want that essential mix of quality and quantity, come talk to us.
Book Your 100% Free PPC Audit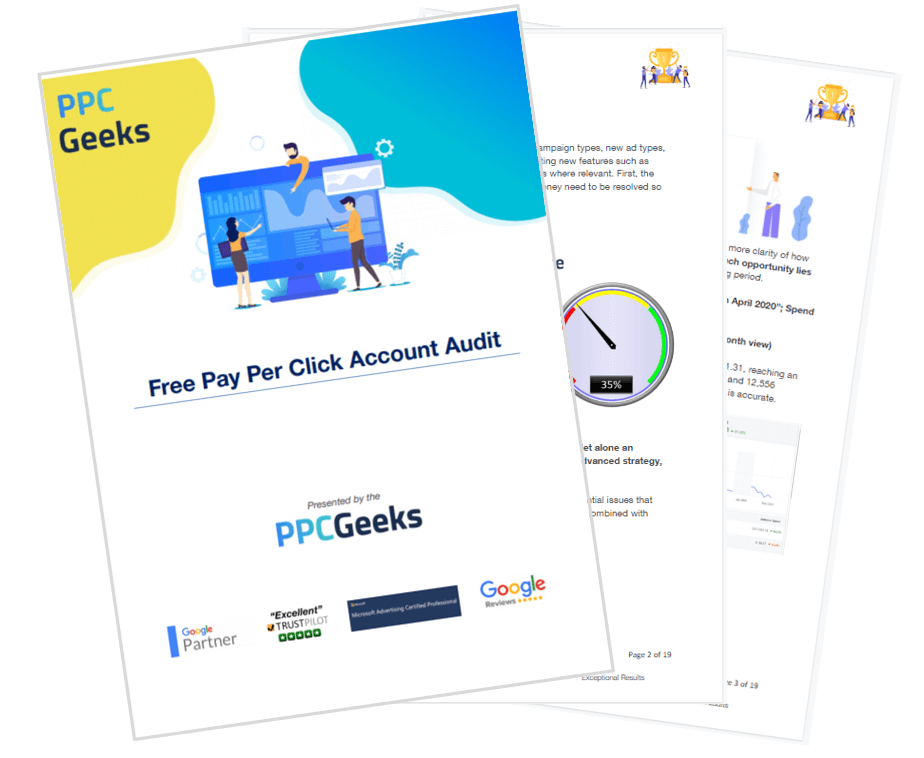 SIGN UP TO OUR NEWSLETTER