8 Things You Must Know For Christmas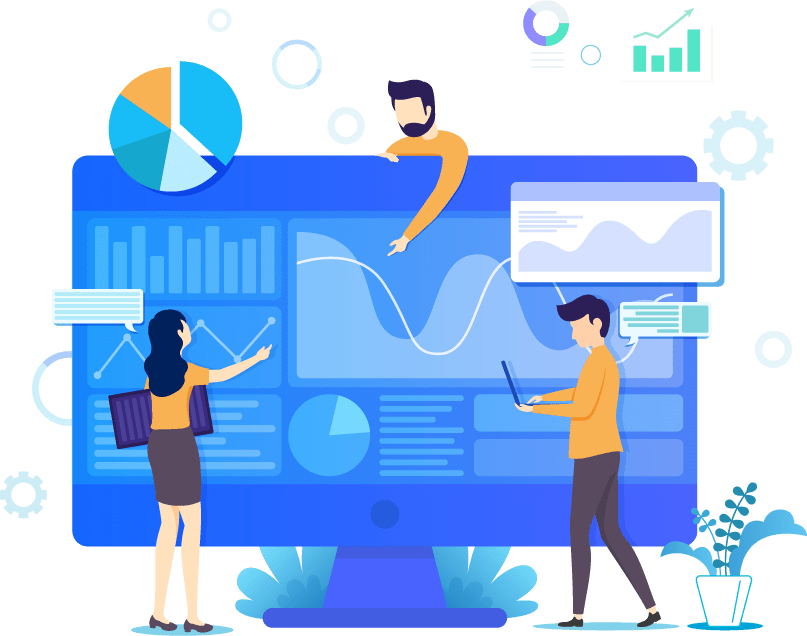 8 Things You Must Know For Christmas
Are you ready for the upcoming festive season? With Black Friday, Cyber Monday and Christmas fast approaching, it's important to ensure your campaigns are prepared to face a significant spike in online shopping.
The online purchase penetration rate in the UK has been growing at quite some rate over the past decade, rising from 62% in 2010 to a much improved 87% in 2020. Moreover, last year 54% of shoppers used five or more channels to shop over a two-day period so, when it comes to paid advertising, it's important to know what you're doing.
So, with this in mind, as our resident Google Ads expert, I thought it best to list the top 8 things you must know for Christmas.
1. Reconsider Your Target Demographic
There's no doubt that you know your audience unlike anyone else, but can you say for certain that your target demographic doesn't change over Christmas?
With men shopping for women and vice-versa, take a moment to analyse the keywords or search phrases that encourage visitors to frequent your website, and then try to incorporate more general phrases into your campaigns.
At Christmas, every day shoppers are replaced by newcomers to the online shopping sphere; it's important you don't miss out on reaching them.
2. Increase your PPC Budget Accordingly
Are you prepared to see your Cost Per Click go through the roof? CPC is a straightforward pay-per-click bidding model for which advertisers are charged every time someone clicks on their ads which, as you'd expect as Christmas shopping intensifies, massively increases.
So, with festive keywords becoming more popular, it's important to make some changes to your budget in order to compete accordingly. This means increasing your Google ads budget to leverage the increased amount of visitors; but look at it this way, more customers means more profit.
3. Analyse Your PPC Results
Analytics are integral to a successful Christmas campaign.
Consider your analytics for November and December last year and closely analyse the most popular keywords on your website and which pages performed the best. In doing so, you can feel more prepared for what's to come this Christmas.
Like I said, don't forget to analyse your results as you go, as this gives you the opportunity to change tact if need be.
4. Paid Video Ads are King at Christmas
If you haven't run campaigns on YouTube before, then you've been missing out.
YouTube ads are a cost-effective way of raising awareness to the right audience for your product. In fact, it's been widely reported that 79% of consumers searched YouTube before making a purchase during the Christmas period last year.
With this in mind, you should seriously consider advertising on YouTube this Christmas.
5. Use Ad Extensions in PPC Campaigns
Use Google ad extensions to include store-focused details such as in-store discounts and limited availability.
At Christmas, limited availability drives consumers to go searching for your product more than they would in spring, summer or autumn, so it's worth looking into ways to exhibit your products availability.
6. Create an Irresistible Online Shop Window
With 75% of UK holiday shoppers buying their Christmas presents online last year, being present and standing out on Google is absolutely vital.
It's important to build strong foundations for your Google ads to thrive. This can include updating your ad copy to reflect the festivities, keeping your product prices updated, and continuing to drive consumers to your website via your ads.
What I'm trying to say is: think of your ads as your shopfront. Don't be afraid to dress it up a bit to not only entice customers, but to also reflect the festive mood.
7. Christmas Doesn't End With Christmas Day
Remarketing is massively important not just during the festive period, but in the days and weeks prior to Christmas Day. Consumers predominately start planning their gift ideas way before Christmas, and shop around for the best deals – even more so due to the rise in cost of living.
Remarketing lets you show your adverts to previous visitors of your website and stay at the forefront of their mind as they visit other websites around the Internet.
So, consider creating Christmas-specific remarketing ads to target those more thoughtful shoppers in the run up to Christmas.
8. Let PPC Geeks Guide You This Christmas
This Christmas, let us here at PPC Geeks help you to leverage your customer base during the fruitful holiday season.
So, if you want to work with the third best PPC agency in the world, and the top PPC agency in the country, then PPC Geeks is the place to be in order to maximise your profits during this Christmas season.
Trust PPC Geeks This Christmas
We pride ourselves on what we achieve for our clients on a daily basis, be that results or knowing how to help them through the most manic time of year: Christmas.
As we always have your best interests in mind, if you require any help or want to improve your PPC or Google Ads, then why not invest in one of our 100% FREE, completely comprehensive PPC audits?
Book Your 100% Free PPC Audit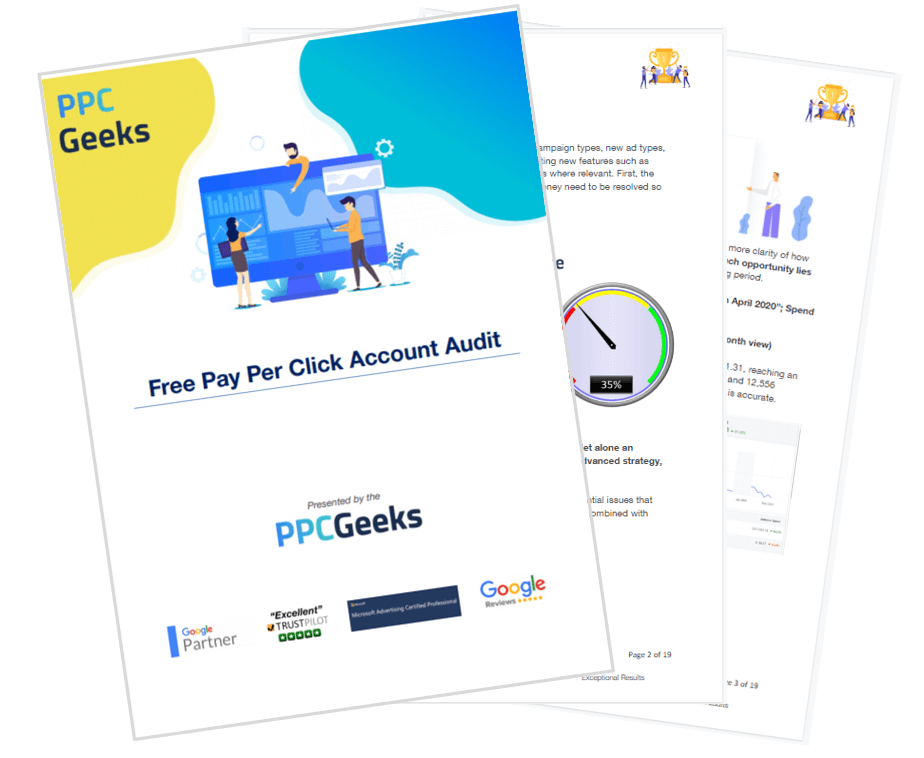 SIGN UP TO OUR NEWSLETTER