Tis' the Season for Profit: Supercharge Your Christmas Ads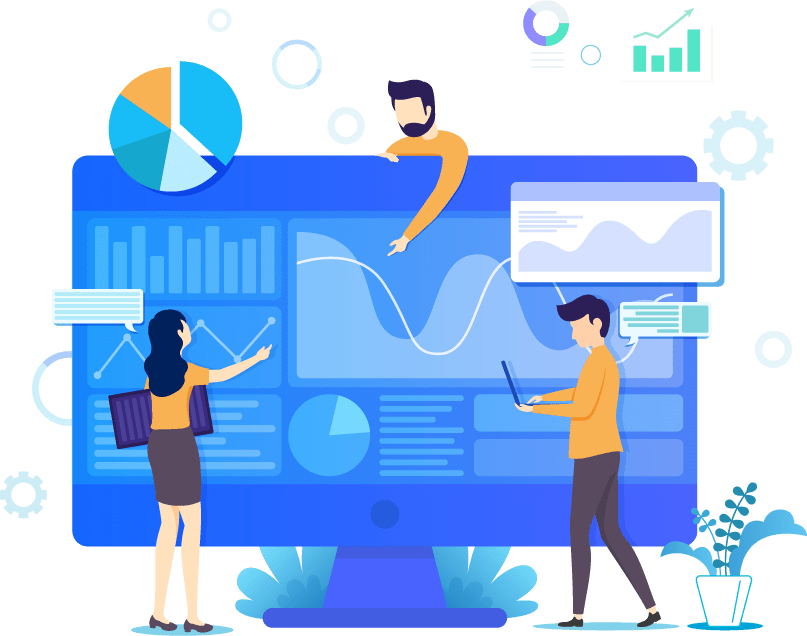 Tis' the Season for Profit: Supercharge Your Christmas Ads
Christmas ads are tough to get right. And while some brands reap huge profits, many struggle to achieve commercial success.
There are many factors that influence the success of Christmas ads and seasonal marketing strategies. While the key principles of B2B advertising remain the same, running an eCommerce campaign at Christmas is a different beast.
So, how should PPC experts look to supercharge their Christmas ads as the holiday season (for marketers at least) fast approaches?
Christmas Ads: Prioritise Your Creative
Creative assets are an essential part of any Christmas ads campaign. They help create a sense of magic and wonder. You can take your customers on a magical journey, with your product as the gift at the end.
Christmas marketing can be approached via a variety of unique marketing approaches. These can include Google AdWords, Bing, Performance and YouTube – video ads are particularly effective this time of year.
People now search for Christmas gifts throughout the year, so it's important to get your creative sorted early.
Schedule In Advance
This new consumer behaviour also involves multiple customer touch points. People are as likely to search on TikTok or Pinterest for this year's must have, as use a search engine. Trends are showing that customers consider purchases for a longer time, and are more budget conscious. A recent viral 'it' bag was a £14.99 nylon bag from Uniqlo!
Certain industries – events and travel, for example – are starting campaigns now. We would recommend that all industries start at least planning their strategy now. Premium product offerings should be advertised as early as possible to allow customers time for consideration. At a minimum, it's best to start 2-3 weeks before the Christmas season to maximise brand awareness.
Before the launch of your Christmas ads, it's best practice to set up a holiday-specific landing page. And make sure that your website and hosting are robust enough to handle increased pressure.
Christmas Ads: Choose the Best Ad Format
The most successful Google Ads experts will be the first to admit that during the holidays, your ads will compete with hundreds of thousands of competitors who are similar to you. With this in mind, you need to make sure your Christmas ads stand out head and shoulders above the rest.
When building a Christmas ads campaign, it's important to decide on the best ad format for you. Some of the best performing formats include:
Video – Opt for video ads if you're aiming to show your product in-depth
Mobile – Adapt your ads to mobile as customers will purchase using a smartphone
Native ads – If you want to use user-generated content, then Native ads are great
DSP – If you haven't got time to create an ad from scratch, then DSP is perfect for you
These ad formats will catch the users' attention, however, in order to succeed, the one thing they all require is good, quality images.
Why not check out some of our case studies and how we've helped grow several companies over the years?
Target Local Audiences
Now this is only relevant if you have a physical store presence on the high street. If your online Christmas ads are marketing the stock you have in store, reach users who are living nearby. Geo-targeting allows you to show ads specifically to people who approach your store, as close as 100 metres.
By targeting locals, you will increase the effectiveness of your adverts, and increase your ROAS as you'll be targeting people who are more likely to act on their interest.
Christmas Ads: Invest in Remarketing
With Christmas ads, you need to motivate potential customers to make quick purchasing decisions.
During Christmas, customers are more likely to put products in their shopping carts for later. Only to move on to another purchase or forget. So, it's important to plan your remarketing strategy ahead of time. Emphasise benefits, special deals and expiry dates to retain your customers' attention, even after they've left your website.
PPC Geeks – Christmas Ad Experts
We pride ourselves on what we achieve for our clients daily, be that significant results or helping brands supercharge their Christmas ads during the holidays.
Contact PPC Geeks to see how we can help you achieve your growth plans for the Christmas period.
We always have your best interests in mind. If you require any help or want to improve your PPC or Google Ads, then invest in one of our 100% FREE eCommerce Ads audits.
Book Your 100% Free PPC Audit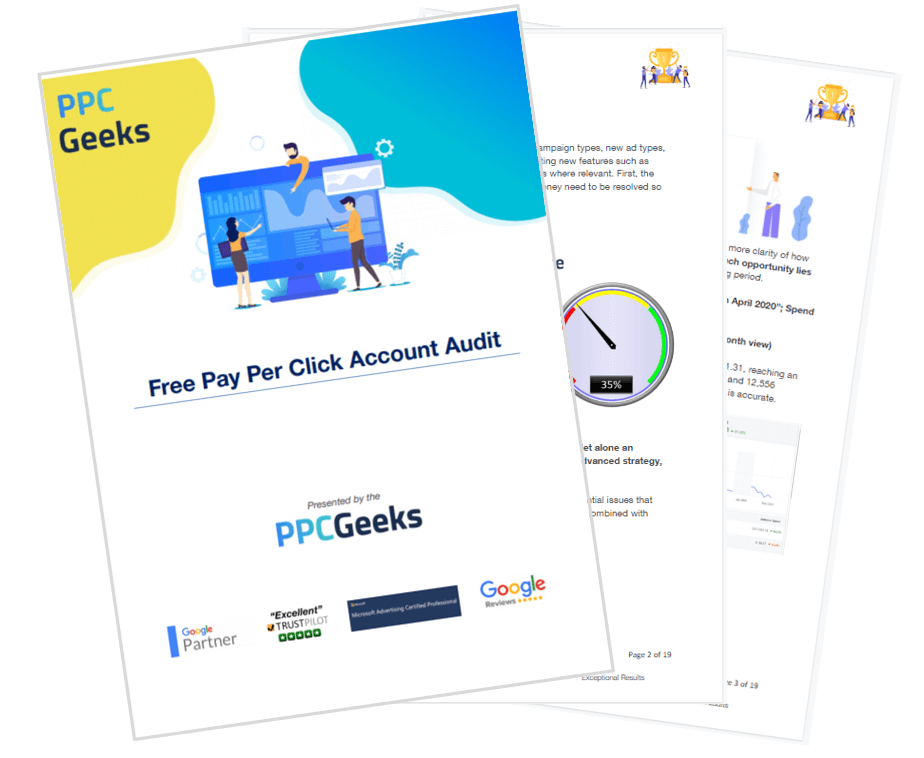 SIGN UP TO OUR NEWSLETTER