How to Increase Calls from Google Ads – Does My Business Need Calls?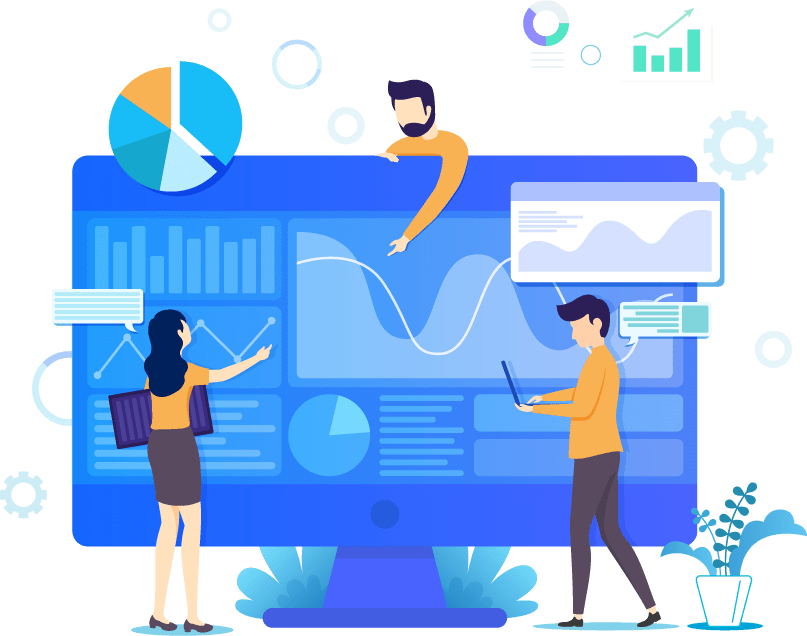 How to Increase Calls from Google Ads – Does My Business Need Calls?
Increase Calls from Google Ads: Before dedicating your time to driving more calls into your business, you need to take a little bit of time to look at your aims.
All marketing activity should work to achieve key company aims and goals, whether directly or indirectly.
And as marketers we know that often it's a case of prioritising and choosing the most effective option.
Do I even need calls?
With it feeling like everything's just done online these days, more and more we hear people saying they don't need calls into the office any more.
Or sometimes the need to drive calls is a good as ignored.
However, for some businesses, calls can not only be an essential source of customers but they can bring in the biggest contracts.
Any business that advises, consults or provides specialised or high-end items is likely to be using the phone much more then people might want you to think.
And for local businesses providing in-demand services, calls from prospective customers can be a key driver of sales.
And if you're not, you might be missing out!
Try these three ways to increase calls from Google Ads.
Increase Calls from Google Ads: Calls from ads
This is the most literal on the list.
With the Call Extension, prospective customers can call you directly from the search engine results page.
Your ad will feature a button to mobile searchers. One click and there they are, calling you immediately.
For local businesses, this is essential.
If your prospective customer is on the move and needs help now, this is exactly the way you can get them to you.
Just head to Extensions in your Google Ads account, choose Call Extensions and enter the required information.
Simple as that.
Review your targeting: Will they call?
Another way to increase calls into your business through Google Ads is to look at your targeting.
As we've discussed, calls can be an effective way to drive sales for local businesses so why not try geographical targeting?
By targeting searches from a 10 mile radius, for example, you can dramatically increase the likelihood of the searcher needing or wanting your service.
If they need a locksmith and they're stuck outside of their house, they're going to need to call someone.
If they're 100 miles away, it's probably not going to be you.
And why would you want it to be?
You don't just want to be driving calls, you want to be driving the right kind of calls.
The same applies for businesses looking to secure big contracts.
What are you doing to target the clients who are likely to call to discuss a high-end product or consultative service?
These are going to be high value, so they're not going to make a snap decision.
They are likely to take time to consider their decision, shop around and look for all the available options.
So what can you do?
Are you remarketing to them?
Display remarketing can help make sure you don't disappear from their mind by showing your image ads on other websites they visit.
And remarketing lists for search ads can give you the opportunity to display specific ads or adjust your bids just for people who have come to your website – or even looked at a specific page.
This gives you the opportunity to catch them again later down the line when they might be ready to discuss their requirements with you. If you're wondering how you could use your budget more effectively to target the right people, try out easy guide to better Google Ads budget strategies.
Ad Copy (Increase Calls from Google Ads)
Lastly, we have your ad copy.
We've covered the Call Extension but your ad copy itself is essential. You need to give your potential customer a reason to call.
Who are they? What do they want?
Write it for them. Reassure them. Tell them what you can do for them.
This is your first opportunity to stand out. If you don't grab them now, they'll never call.
If they need your help now, tell them you can be there.
If they're researching a high-value service or product, why not offer free trials, demos and direct them to your great reviews directly from your search ad?
For more on what you can do to attract calls, why not try downloading the Digital Marketing Depot's whitepaper.
If you need help driving leads to your business, get in touch to speak with a PPC Geek today.
Book Your 100% Free PPC Audit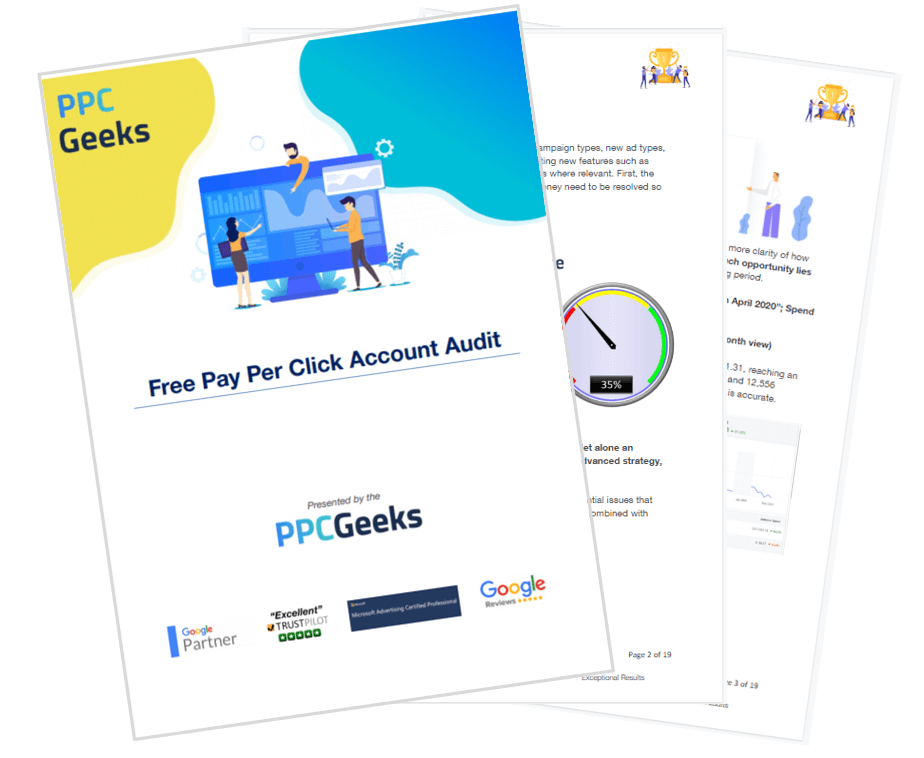 SIGN UP TO OUR NEWSLETTER