How to Use Google Adwords & How Does it Work?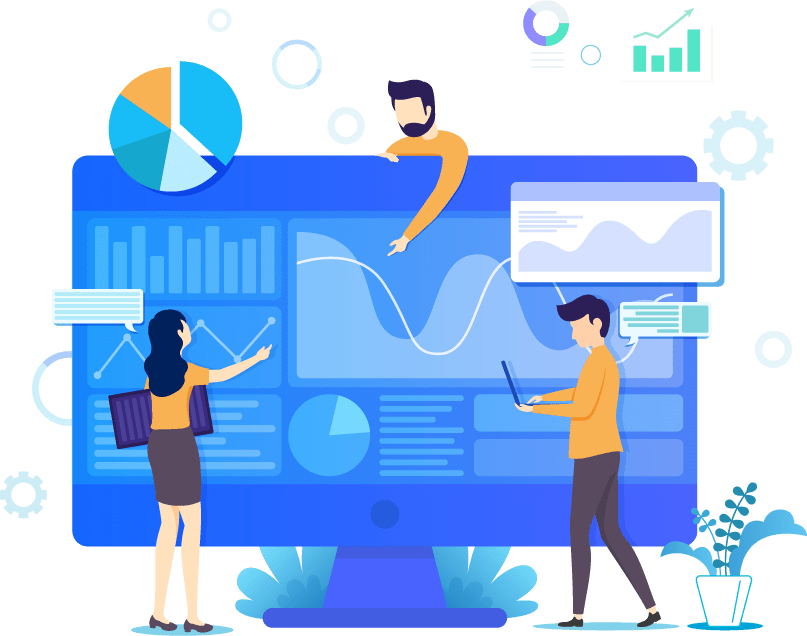 How to Use Google Adwords & How Does it Work?
How to use Google Adwords: Advertising online is one of the fastest ways to reach new audiences.
Search engines are the new high street with customers searching for local businesses online and 91% of customers reading online reviews.
With the majority of the market share, Google AdWords is the place to go to reach a wider audience. Do you use a trusted Google Adwords Agency or will you go it alone?
How does Google AdWords work?
AdWords is Google's advertising system. It allows advertisers to bid against each other to appear in the search results.
The ads are usually denoted by the word 'Ad' in a green box and appear at the top and bottom on search results pages.
Ads are becoming more prominent than ever.
For example, when searching for "packaging machinery", the first four results were all AdWords ads.
Advertisers specify the keywords they want to bid on and their maximum bid.
You'll never have to pay more than you need to in order to appear above your competitors.
But with some work, you can make your clicks cheaper. By getting your account in better shape and making the pages on your website more relevant you can drive down the cost of clicks.
Beating your competition is more important than ever. In Q4 of 2017, search ad platform spending was up 24%. So with more advertisers joining and putting more of their marketing budget behind it, it's time you sat up and took note.
Auctions
AdWords works on an auction system.
Once someone makes a search and more than one advertiser is competing to appear, the auction starts.
The auction is run using bids.
Bidding
Advertisers bid on specific keywords as part of this process, they specify:
Which keywords relevant to their products and services they want to bid on
How much they are willing to spend per bid (max bid)
Their daily budget
When someone searches, Google enters the most relevant keyword, the associated ad and your maximum bid into the bidding process.
Google uses two main factors to determine the position you feature in (Ad Rank).
CPC Bid x Quality Score
CPC Bid
This is the maximum bid you've set for your keyword
Quality Score
This is determined using a number of metrics to judge the overall quality you will be providing to the user. To determine your Quality Score, Google uses the overall metrics from your account like click through rate as well as factors specific to that keyword like the relevance of your ad and landing page.
The advertiser with the highest total will appear top of the pile.
Once you have your position, or Ad Rank, Google determines how much you pay.
This is the Ad Rank of the person below you, divided by your quality score plus 0.01.
There's two important things to note here.
First is that you never pay more than you need to – the calculation means you only pay the minimum amount you need to when your ad is clicked in the position you appear in.
Second is that a high Quality Score can give you a lower cost per click. By focusing on improving your Quality Score, you can pay less than your competitors to appear above them.
For more on the auction system, see Google's AdWord Help Centre.
How to use Google Adwords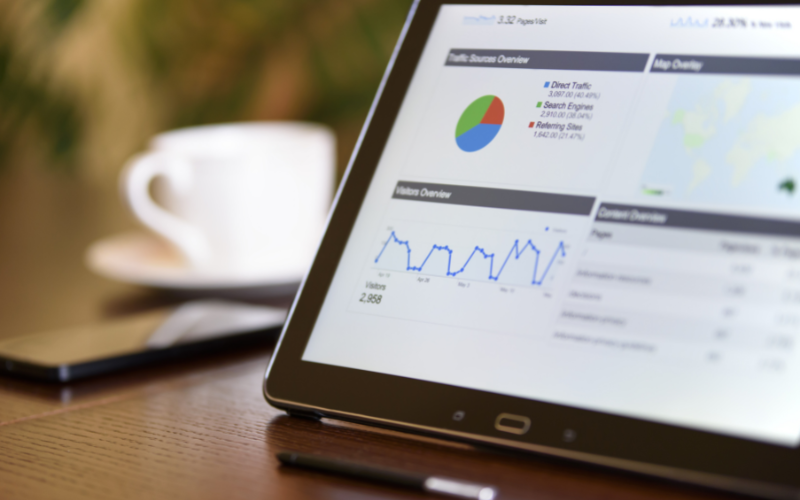 Before setting up your AdWords account, it's important to understand what you're using your account for.
Why do you want it and what are your aims? Do you want to sell products, get enquiries or build brand awareness? By getting these straight before setting up your campaign, you can make sure that it's not only structures correctly but that you're measuring it correctly from the beginning.
With an idea of your audiences, who they are and what they want, you can start researching keyword opportunities. Aiming to find high traffic keywords with commercial intent, key themes should begin to appear.
Campaigns
When setting your campaigns, you'll need to consider more than just the key theme. You'll need to consider which campaign type you want to use.
Your aims for the campaign should make this a relatively simple decision.
You have the following to choose from:
Search Network with Display Select: Places text ads in search results and on websites in the Google Display Network.
Suited to: medium budget accounts with a small industry niche. Worth noting that display text ads aren't as effective as images.
Search Network Only: Places text ads in search results.
Suited to: any budget, a good choice for most businesses looking to target searchers looking for products and services like theirs.
Display Network Only: Displays image ads across the Google Display Network.
Suited to: remarketing campaigns and building brand awareness.
Shopping: Shows products from your e-commerce store
Suited to: e-commerce stores.
Video: Displays video ads on YouTube.
Suited to: promoting video content and ads.
Universal app: Advertises your app across search, display and video networks
Suited to: promoting new apps.
Once you know what campaign you need and the key theme, you can start setting up Ad Groups to help to target keywords with more relevancy.
Ad Groups
Your Ad Groups sit within your campaigns. They house your keywords, ads and landing pages.
Your Ad Groups should be tightly structured and specific.
You want to further organize your campaign into tight themes. These should be your Ad Groups.
Though there is no specific recommendation for the number of keywords in an Ad Group, working along the lines of no more than 10 will give an idea of just how specific they need to be.
Ads and landing pages
Your ads should be as relevant as possible to the keywords in your Ad Group.
You also want to encourage clicks, as a higher click-through rate will have the added bonus of improving your Quality Score.
Unbounce have written an amazing guide to writing ads to increase conversions.
It doesn't just stop at ads, though.
The landing page a user goes to after clicking your ad should be as relevant as possible too. You want visitors feel a continuous journey, as well as showing AdWords that you're providing high quality content relevant to the searcher.
How to use Google Adwords Tracking your success
Setting up your campaign is only the beginning.
A successful and profit-making AdWords account needs maintenance – and the only way keep on top of an account and improve it over time is my measuring your success.
How to use Google Adwords, you should revisit the aims you set out for your account and measure them regularly.
With tracking and recording, you should tie activity back to changes in your account. By making data-driven decisions you can continue to improve your account month after month.
Ready to set up your account?
Whether you want to set up a new account or review your existing one, we're here to help. As experts in online advertising, we can get you set up with the correct Campaigns and optimised Ad Groups to maximise your return on investment. Get in touch today for your free PPC audit.
Book Your 100% Free PPC Audit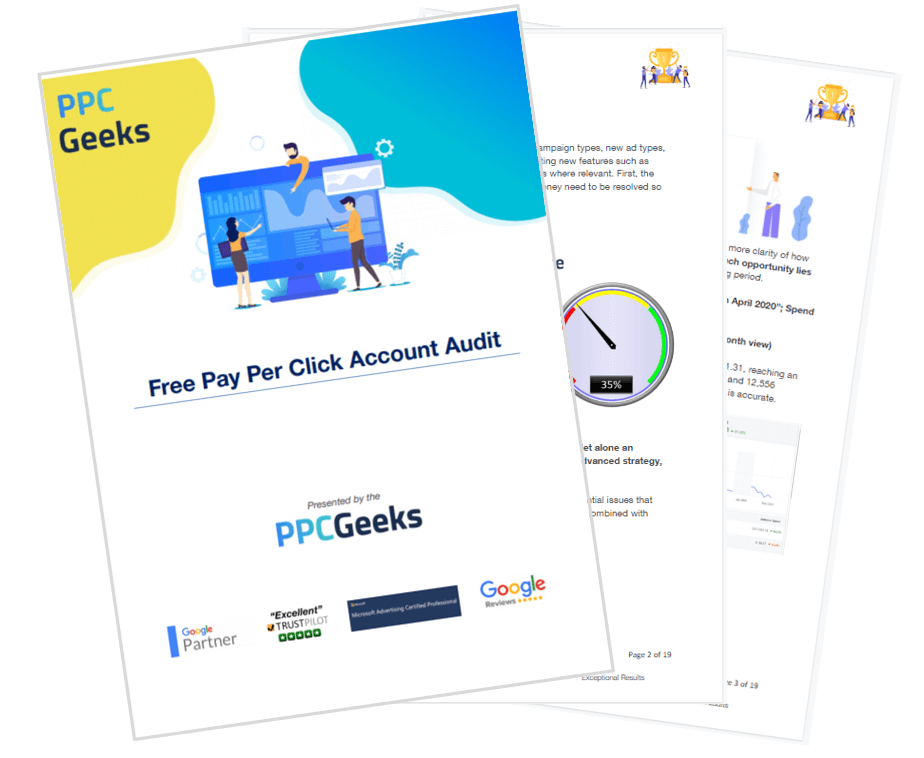 SIGN UP TO OUR NEWSLETTER