Google Ad Recommendations Can Now be Applied as Experiments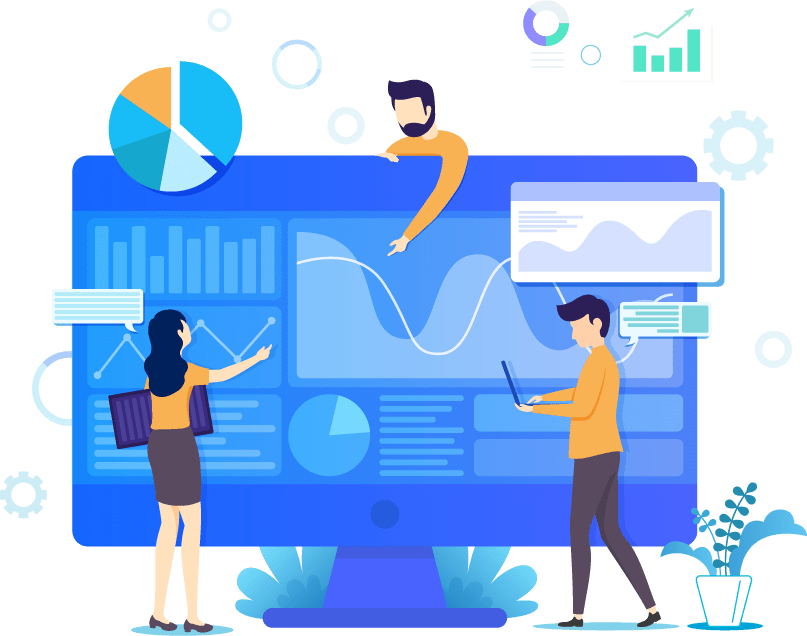 Google Ad Recommendations Can Now be Applied as Experiments
Have you ever been eager to implement a recommendation from Google but feared the repercussions if something went wrong? Now you can test relevant Google Ad recommendations in your account without changing your campaigns or compromising their performance.
Thanks to this new tool, Google Ad specialists can now apply a Google Ad recommendation as an experiment by using the platform's new 'Experiments' page.
But how does this work I hear you ask? Here's everything you need to know about how to apply Google Ad recommendations to your campaigns without impacting performance.
How Do Google Ad Recommendations Work?
Google Ad recommendations are easy to implement, and can save you a lot of money in the long run.
When you set up an experiment, you can test the recommendation without compromising your main campaign's performance. If the experiment is successful, you can then apply the results by converting that experiment to a new campaign. Amazingly, you can also migrate the experiment results to your original campaign.
This new way of working has empowered Google Ad experts to take more risks when it comes to building their latest campaigns, pushing the boundaries on what can be achieved simply by being able to test things first.
Google Ad Recommendations: Limitations and Best Practice
Notwithstanding the positive impact this new tool promises to have, it does, however, come with its limitations, one being the functions lack of availability.
Right now, the feature is only available on broad match and Target ROAS recommendations. However, Google has said that they'll continue to roll out additional availability in the coming months.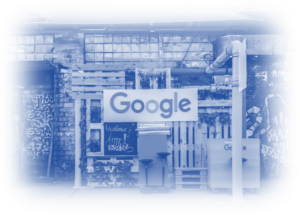 Nevertheless, Google has outlined three ways to get the most out of your experiments:
Set a clear goal – According to Google, your goal should reveal why you're running the experiment in the first place. This should be aligned with your business strategy
Create your experiment – When creating your experiment, it's important to test one variable at a time just so you can analyse the most successful outcome and apply the results accordingly
Analyse and implement your results – When applying these recommendations to an existing campaign, it's never been more important to analyse your results
Why Should You Care About Google Ad Recommendations?
Google Ad Recommendations were recently ranked as one of PPC experts' least favourite parts of PPC. From intrusive ad reps to recommendations that only served to increase a fabled optimisation score, it's no surprise that advertisers are sceptical of this new approach.
However, this is why it's even more important to invest in this new feature and watch how it develops closely. Indeed, this new feature is a great way to find out if some recommendations really could help improve campaign performance.
Trust PPC Geeks – The Best PPC Agency in the UK
We pride ourselves on what we achieve for our clients on a daily basis, be that results or knowing what Google Ad recommendations to implement and when's the best time to experiment. So, if you want to work with one of the top PPC agencies in the country, then PPC Geeks is the place to be to make sure you are maximising these recommendations.
As we always have your best interests in mind, if you require any help or want to improve your PPC or Google Ads, then why not invest in one of our 100% FREE, completely comprehensive PPC audits?
Book Your 100% Free PPC Audit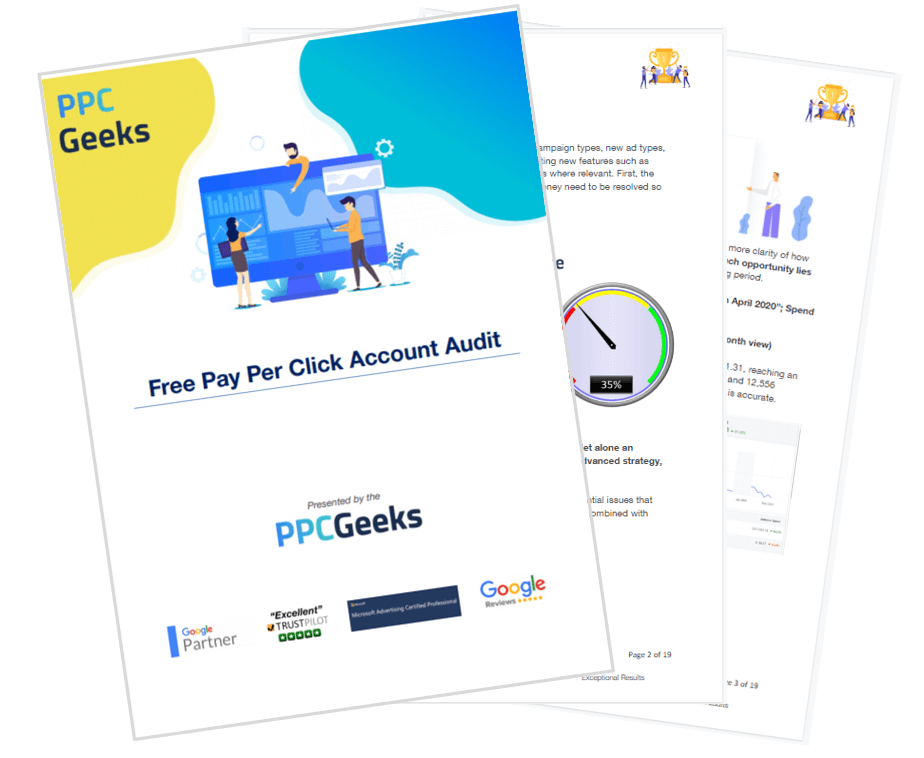 SIGN UP TO OUR NEWSLETTER