Google Ads Enhanced Conversions: Google Introduces New Way to Track Offline Leads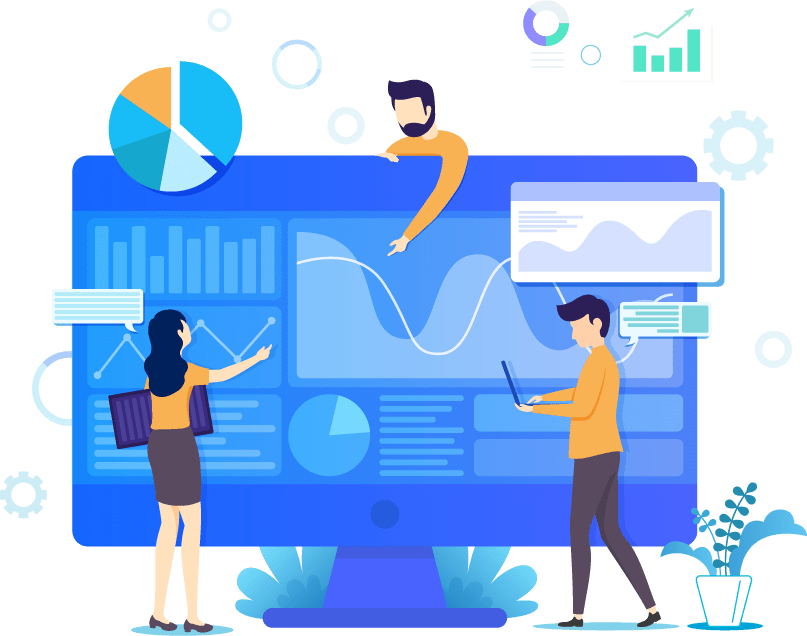 Google Ads Enhanced Conversions: Google Introduces New Way to Track Offline Leads
Generating leads can be tricky, while for PPC experts, Google Ads specialists, and marketers alike, measuring the success of any lead generation campaign can be a laborious task. However, with the introduction of Google Ads enhanced conversions for leads, this has now got a whole lot easier.
When working for a Google Ads company or Google Shopping agency, you live and die by how many leads you generate – though, understanding how your leads convert is just as important.
So, now that the announcement of Google Ads' enhanced conversions for leads has now been made public, we thought we'd go into a bit more detail regarding this new way to track leads offline.
What Are Google Ads Enhanced Conversions
It's easy to have a breakdown in communications between capturing a user's information online in the form of a lead and subsequently converting them into a customer. Whether you're in B2B, B2C or PPC management, you've probably faced this infuriating struggle before.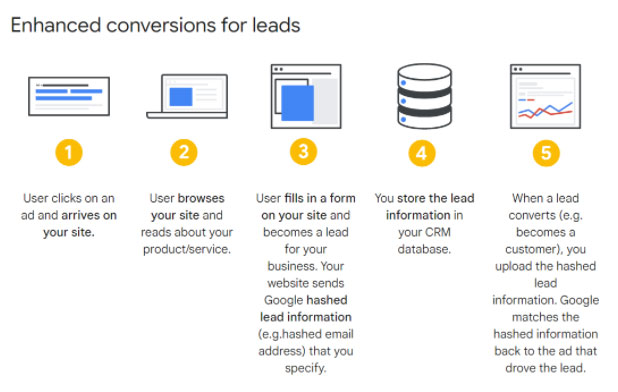 Now, however, Google has a solution in the form of Google's new Enhanced Conversions. In short, Google Ads enhanced conversions is a tool you can use with existing conversion tags in Google Ads to make the measurement of conversions a lot more precise.
You can easily set up enhanced conversion metrics with Google Ads manager, utilising your existing tags that secure first-party conversion data which can then be sent to Google in a secure manner.
How Do Google Ads' Enhanced Conversions Work?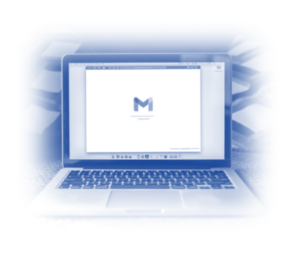 Be it an email, name or address, whatever you class as a lead online is 'hashed' and sent to Google; it is then used to improve your conversion measurements and even inform any future Google Ads audit.
What we know is that Google uses a hashtag algorithm that enables them to send data one-way, making sure your information is not only handled with the utmost professionalism, but is also anonymised.
From improving the measurement of offline transactions to providing advertisers with lead gen data that corresponds with your Google Ads campaigns, Google's new Enhanced Tracking is just another way to help marketers and Google Ads consultants understand their campaigns in more detail and relay this information back to their clients.
The Benefits of Google's New Enhanced Conversions
The benefits of Google Ads enhanced conversions is tenfold, especially if you work for a lead generation or Google Ads agency. With this in mind, there are many plus points to integrating this conversion model into your campaigns including the fact that it is easy to set-up, it almost guantaress better results and performance, and it is extremely flexible to implement during the initial build stage.
In addition, because there is no need to alter your CRM system, set-up for Google's new Enhanced Tracking is even easier to configure than most standard tools and models. That said, whether you choose to configure enhanced conversions in Google Ads or Google Tag Manager, the results are the same; and it only requires a number of very inconsequential changes regardless.
Though the benefits of Google's new conversion model are endless, the main plus point, nevertheless, is ease and how, if anything, it takes almost no time whatsoever to implement, providing you with best-in-class results almost instantly.
PPC Geeks: Google Ads Authorities
With the help of Google's new Enhanced Conversions and the multiple new data points it provides, you will be able to track and optimise lead generation campaigns much better, making it a lot easier to prove your worth.
As an award-winning PPC agency, we pride ourselves on how we keep you abreast of the latest updates from the advertising world. That said, if you require any help with this or want to improve your Google Ads campaigns in general, then why not invest in a 100% free PPC audit?
Book Your 100% Free PPC Audit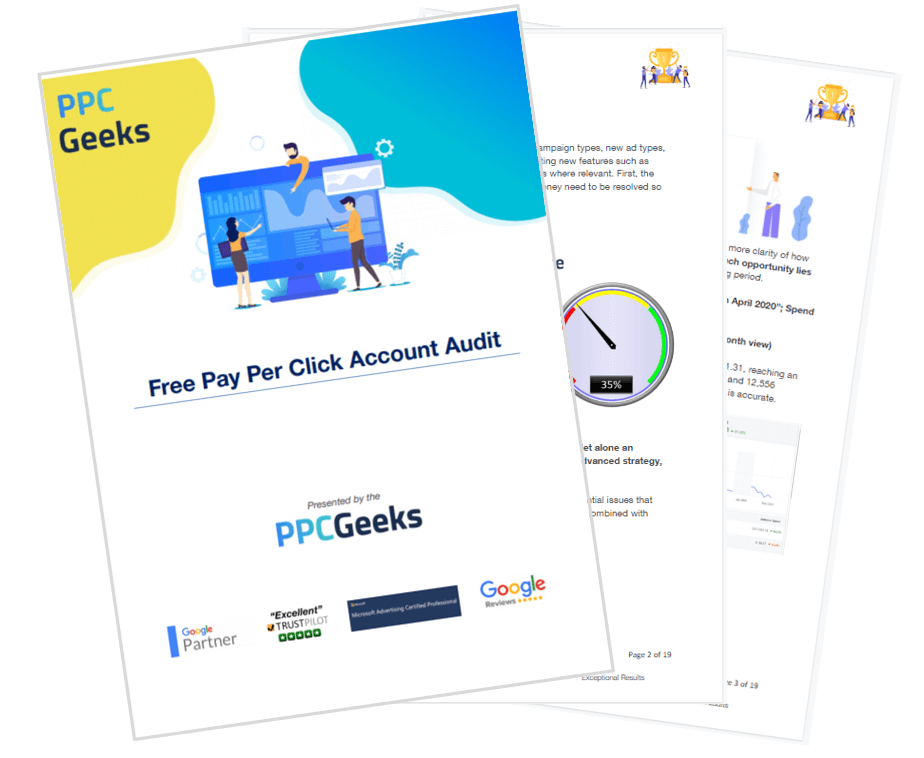 SIGN UP TO OUR NEWSLETTER