How to Protect Yourself From Google's Desire to Profit From You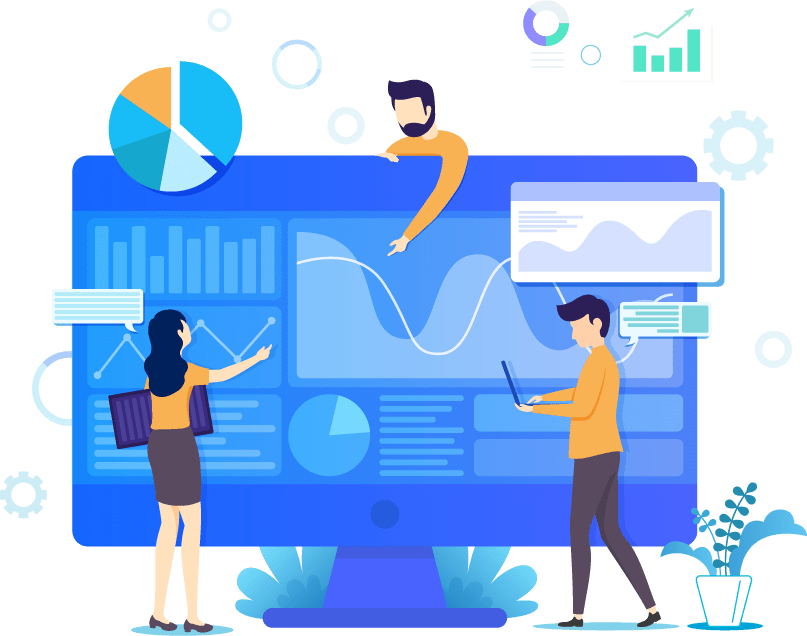 How to Protect Yourself From Google's Desire to Profit From You
Are you sick and tired of receiving countless emails a day from a third-party Google Ads rep asking to make adjustments to your campaigns? Do these emails and phone calls mostly centre around a desire for you to increase budgets and invest heavily in Responsive Search Ads? If so, then don't despair, this could soon be a thing of the past.
Though Google is starting to crack down on these third-party Google Ads consultants pushing you to blindly spend money by increasing your budget, there are other more prosperous ways to protect yourself from the search engine's desire to profit from you.
Here's how the team and I at PPC Geeks can help rescue you from Google's incessant desire to make money.
Google and Third-Party Consultants
When asked to comment on claims that users were feeling exploited and used for profit, Ginny Marvin, the Ads liaison at Google said: "We are working to address this specific incident as well as the broader concern."
In short, Google's main goal when it comes to profiting from its users is to make poor recommendations based on little to no facts whatsoever. From making impossible to implement suggestions to updates to RSA that aren't needed, Google now suddenly sees these once loved consultants as cause for concern.
Reduce Ad Spend Waste With PPC Geeks
With the help of our expert team of Google Ads specialists here at PPC Geeks, we can reduce your ad spend waste when it comes to building robust and comprehensive marketing campaigns.
Take your landing pages, for instance. If your pages aren't performing to their optimum level, you may be wasting a significant amount of ad spend without even knowing it. At PPC Geeks, we put a stop to this at the first sign of trouble.
From improving your CTAs to keeping the page easy to read and making sure it's mobile friendly, with the help of our very own PPC experts, we can help you transform your landing pages, reducing wasted ad spend.
Grow Your ROI with PPC Geeks
With over an 80% share of the UK search engine market space, Google is the most powerful advertising platform in the world, and so there are numerous ways in which to grow your ROI, some of which Google doesn't want you to know about. Why? Because they want to profit from your mistakes; mistakes which they prompted you to make in the first place.
In terms of Google Ads best practices, clearly identifying the product categories you want to highlight is extremely important, as is building a simple ad structure that matches your website, and utilising remarketing tactics to increase ROI.
Having worked at the best Google Ads company in the UK for quite some time, our team of industry-leading experts understand the best ways imaginable to grow your ROI, without the help of Google and their profit hungry third-party consultants.
Avoid Giving Money to Google
By helping you to grow your own business, ROI, as well as informing you on how to avoid Google's misadvised recommendations, we are essentially putting money back into your pocket.
At PPC Geeks, we pride ourselves on our values, ethos, and being a number of things, including:
Business focused
Fully traceable
Transparent and reliable
First-class managers
Industry-leading experts
We make your ROI our business. Indeed, by being fully traceable and business focused, we can't afford to make any ill advised recommendations for the sake of earning a profit – especially not when we focus on building a relationship with our clients from the moment we start working with them.
PPC Geeks – We Rescue You From Google's Clutches
Whether you're a startup business or a more established enterprise, you can't afford to be losing money on implementing recommendations conceived by an automated dashboard or a third-party salesperson – even more so if you want to reduce ad send waste and concentrate on increasing your ROI.
Consequently, if you require any help with this or want to improve your Google Ads without the help of Google and their ardent team of sales reps, then why not invest in one of our 100% free Google Ads audits instead?
Book Your 100% Free PPC Audit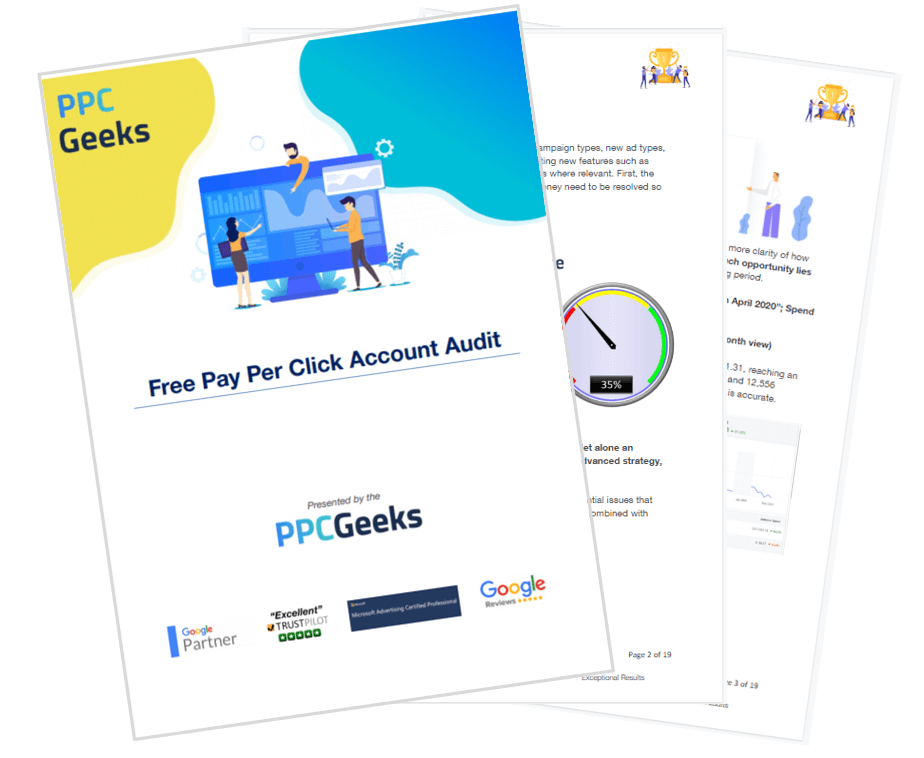 SIGN UP TO OUR NEWSLETTER