How to Increase Profit: 9 Tips for Your Business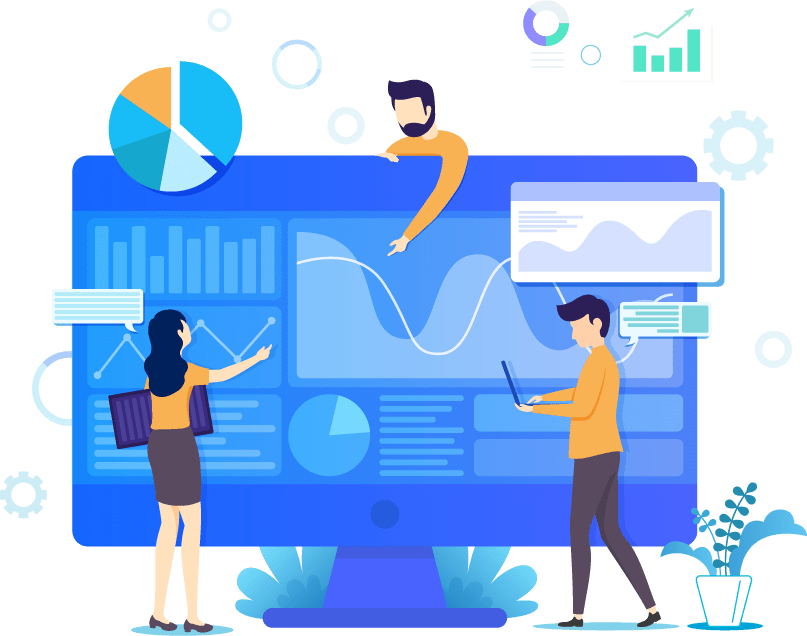 How to Increase Profit: 9 Tips for Your Business
How to Increase Profit – Our Free Top Tip Guide!
How to Increase Profit: 9 Tips for Your Business
Of course, you want to increase profit. What sort of self-respecting business owner doesn't? But if increasing profit was easy, all businesses would be multinational megacorps and we'd all be millionaires.
The good news is that no matter what sort of business you're running, whether you're a B2B or a B2C, and whether you're selling products or services, there are many things you can do to boost your profits.
In this blog we'll share 9 profit-boosting tips for your business. Some of these are complex strategies that will take time to pay off. Others are simple things you can do today.
How to Increase Profit: Calculate Your Marketing ROI
You need marketing! How will people ever buy from you if they don't know you exist?
The problem is that marketing can feel like a hugely dispiriting waste of time, energy and money. You can invest thousands without seeing any return.
This is why it's vital to calculate your marketing ROI. You need a reliable way of ensuring you're getting a good return on your investment, beyond wishy-washy concepts like "brand awareness".
Once you've got a good idea of just how effective your various marketing channels are, you'll know which one is most likely to increase your profit. This is obviously the channel in which you should invest the most.
For example, paid advertising on platforms like Google Ads offer clear reporting and total control over your marketing budget. With the right strategy, you can target precisely the people you need to reach with precisely the sort of messages that you know they want to see. Head here to read about 18 immediate benefits of PPC advertising.
Promote Your Most Profitable Products and Services
This is a good way of making the most of your marketing ROI. Say you sell novelty mugs; one of them is a simple plain white thing with a hilarious message written on it, something like "You don't have to be mad to work here, but it helps!"
You also sell a licensed Star Wars mug shaped like Chewbacca's head. Both mugs cost about the same to make, but while your hilarious office mug sells for £10, your beautifully nerdy Chewbacca mug sells for £20.
Chewbacca is clearly the more profitable product, so you'll get a better return promoting that over the naff office mug.
Identify New Markets
Star Wars is popular right now. That mythical mug manufacturer was really onto something when they decided to add a range of Chewbacca mugs to their product range.
Are there any untapped markets out there that your business can take advantage of? Are there any emerging trends you can jump on or new problems you can solve?
Identifying new markets can be a long and arduous procedure, but it's almost always worth it. Here's a helpful guide by the world's leading provider of strategic market research to identifying market opportunities for business growth.
Don't Compete on Prices
Why should people choose your business over your competitors?
If your answer to this question is "because we're cheaper," then go home. You're very unlikely to ever increase your profits if your most important USP is your cheapness.
Here's some better answers to this question:
Because we have a reputation for being the best
Because we offer better customer service
We're cooler
We've been doing this for a while, so we understand these things better
You get the idea. Competing on price can be a race to the bottom, which is bad news for your profits. If you can give people a reason to choose you beyond your prices, then you might indirectly increase your profits.
Why? Because if people are willing to pay a bit more for what you have to offer, then you have a perfect excuse to…
Increase Your Prices
Many businesses set their prices just as they're starting out and stick with them for far too long. When you're a new business, you're hungry. You don't have any existing clients or customers, so you'll do almost anything to make a splash and stay afloat.
And an obvious strategy in those early days is to set your prices low.
But as your business grows, so too must your prices. You need to commit to periodic reviews of your pricing plans to ensure steady growth and increased profits.
Add Value
It's no secret that people are willing to pay more for products and services from "cool" companies.
Because buying from "cool" companies makes you cooler, somehow! But how can you justify increasing your prices if you can't claim to have nebulous qualities like "coolness"?
Add value.
Go for shorter delivery times, superior customer service, higher quality packaging. Even a bowl of cookies and freshly-brewed coffee at client meetings can work wonders.
If you can offer an experience that's noticeably superior, then your clients and customers won't mind paying slightly more for your products and services.
Make It Easy to Buy from You
What does your sales process look like? Take the time to analyse it and remove any hurdles or obstacles that might be preventing your leads from converting.
Obviously, this process will be different for all businesses, but the principles remain the same. Your sales funnel should be efficient and leak-proof. Remove all barriers to entry. Anything that's standing in the way of sales needs to go.
For example, in the PPC world we have these things called "squeeze pages". They're special pages on sites that are designed to make sales as quick and efficient as possible.
You can read more about squeeze pages here.
Do you think these principles could be applied to your sales process?
Look at Your Overheads
Now, we're not suggesting you fire all your staff and go for the shoddiest supplies and the cheapest processes, but all the same, your overheads can have an indirect influence on your profit margin.
It's time for an audit!
Examine all your expenses and look for areas where you can make savings without compromising on quality.
Know When to Use Specialists
Ultimately, some expenses are worth it. Investing in specialist services to increase your profits in the long term is inarguably money well-spent.
So, when is it time to use a specialist?
Simple!
When there's something you need that you know will help your business to grow, but nobody in your team has the time or the talent to make it work.
Is your website a relic of the 1990s, an outdated mess that embarrasses you? A specialist will help you to bring it up to date, to optimise it for the search engines and to transform it into a lean, mean, lead-boosting machine.
Are you struggling to identify the sort of new markets we mentioned above? A specialist will help you to find your inner-Chewbacca by conducting all the necessary research before providing their expert advice.
And finally, we mentioned earlier that PPC can be the most effective and profitable of all marketing channels. A specialist will help you to secure the best possible return on your investment. Here's why it can really pay to work with a specialist PPC agency.
Book Your 100% Free PPC Audit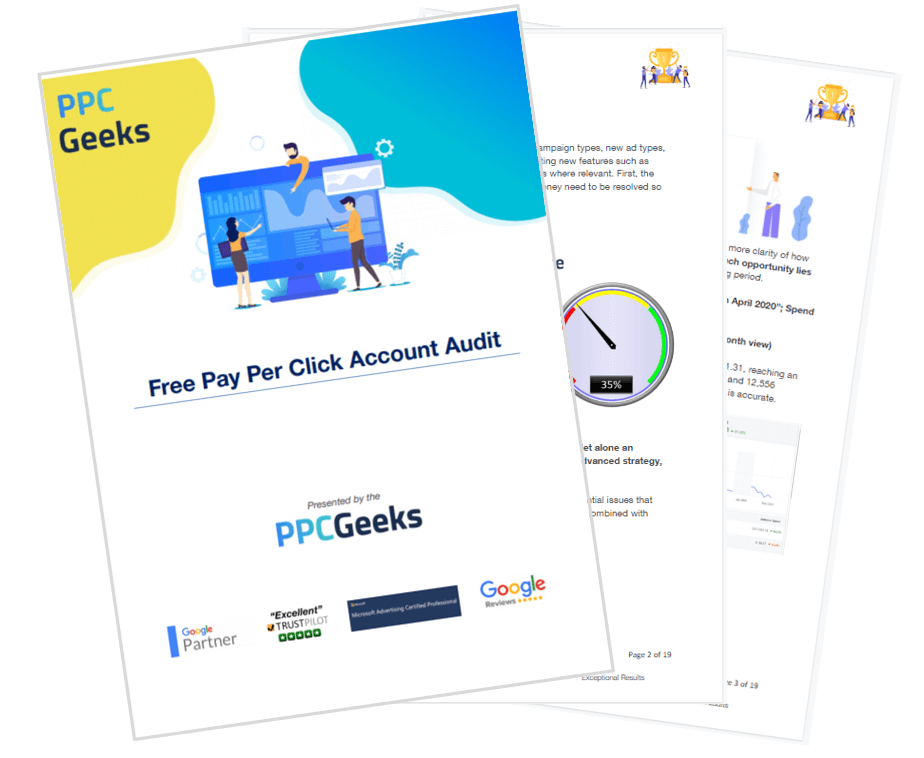 SIGN UP TO OUR NEWSLETTER