10 Ways to Improve your Google Ads Quality Score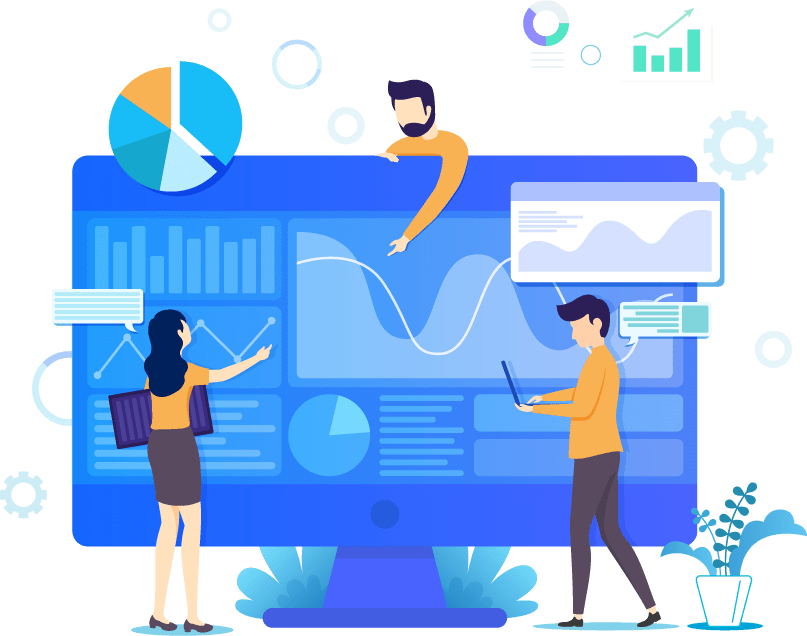 10 Ways to Improve your Google Ads Quality Score
Whether you're brand new to Google Ads or you've been running multiple accounts for a while, Quality Score is always going to be a priority.
It strikes fear into the hearts of some. ?
And confusion into the minds of others. ?
But what is it, why does it matter and, most importantly, how can you improve yours?
What is Quality Score?
Quality Score is how Google estimates the quality you are offering to the searcher.
Your Quality Score affects both crucial areas of Google Ads: determining the position you'll appear in and the cost.
Your Quality Score takes into account a number of different factors, including:
Estimated click-through-rate
Relevance of your keyword to its ad group
Relevance of your ad to the keyword
Relevance and quality of your landing page
Account-wide performance
The Quality Score you see is an aggregated estimate, at auction time a real-time score is produced and used to determine the quality you'll offer to that specific searcher.
You might also want to look at these resources on Quality Score:
Why does it matter?
Quality Score is an essential factor in determining both the position of your ad and how much you'll have to pay for it.
When more than one advertiser is are bidding to appear for a keyword, the auction process begins. First Google works out the position of the ads and second, the cost.
The position (or ad rank) is determined with the formula: CPC Bid x Quality Score
The advertisers are then ranked top to bottom.
This means that a higher Quality Score can make up for a lower CPC bid – giving you a higher ad rank without having to commit to paying more.
Second, once your ad rank is determined, Quality Score is used again to work out how much you'll owe if someone does click on your ad.
This is worked out with the formula: (position of the advertiser below you / Quality Score) + 1p
While this means that you'll never have to pay more than you need to – it also means that a higher Quality Score can save you money.
Types of Quality Score
As we've already seen, there is more to Quality Score than meets the eye. ?
It's definitely not a simple score – especially considering the mysterious 'account-wide performance'.
PPC Hero's Ultimate Guide to Google Ads Quality Score discusses a number of different types of Quality Score:
Account-level
This is your historical account performance – lots of low quality keywords will drag down the performance of your account and high performing campaigns can improve your overall account.
Ad Group
An average of Quality Score in any given ad group – a way to identify where you should concentrate your efforts by finding the lower-performing ad groups.
Keyword-level
This is the typical Quality Score which you can see in Google Ads – this is worked out based on queries which exactly match your keyword, so match types will not affect it.
Ad-level
The different click-through rates for your ads will contribute to your Quality Score – be sure to keep on top of their performance.
Landing page
Landing page quality takes into account a range of factors including relevance, originality, transparency and navigability.
Improving all areas of your account is essential for a high Quality Score and healthy Google Ads account.
How to improve Quality Score: 10 Essentials
If your Quality Score is low, or you're looking for ways to compete with high performing competitors (or spend a little less!) then try these 10 tips for improving your Quality Score.
Improve overall performance
We know that the health of your account as a whole has an influence on your Quality Score, so take some time out to look at the overall performance of your account. You might want to try:
Are you bidding on your brand?
These clicks are cheap, can look great when someone searches for you and, importantly, your brand campaign is likely to be one of the best performing campaigns in your account – bringing up your overall average. ?
Are you just leaving your low performers?
Find your account average and which campaigns are falling below. If they're not working, pause or change them – you might think there's no harm in leaving them there but they could be dragging down the rest of your account.
Review your structure
Quality Score has a lot to do with relevance. If your account isn't structured to give you the opportunity to make everything super-relevant, you might need a rethink.
Do you have more than 15-20 keywords in your ad groups?
You need your ad groups to be lean. If you have unwieldy ad groups, do something about it. Work through your keywords and split them into tight themes.
Draft your structure again
Get out a pen and paper and start drafting the key themes and sub-themes from your account. Does this look anything like your account structure? If not, you might want to work on implementing a new account structure. ?
Improve your landing pages
Your landing pages are important for your conversion rates as well as your Quality Score.
Are they relevant?
Make sure you're sending traffic to the most relevant page you can. A generic page or (god forbid!) your homepage will not cut it here!
Are they clear?
When someone gets to your landing page, is it clear what you want them to do? If you feel like your website is letting you down, people like Unbounce can help you build custom landing pages without struggling with your own website.
Diagnose and fix technical issues
Have you checked all of your destination URLs recently? There might be some technical issues holding you back that could go otherwise unnoticed.
Find 404s
Audit your account to make sure you're not pointing any ads to 404s – not only is this disastrous for your Quality Score, it's also a total waste of money. ???
Check URLs
Are your URLs formatted correctly and are you sending them to the most relevant pages? If your account has been running for a while, it's worth checking through to make sure you're not sending people to sub-optimal landing pages.
Site speed
Google uses site speed as a factor for Quality Score but it can also have an effect on the likelihood of your visitor remaining on your site and making a purchase.
Google Analytics
Check Google Analytics or Search Console for average page speeds for each of your landing pages.
Google PageSpeed Insights
Enter your URL for Google to provide you with a brief report on your page speed, as well as tips on changes you can make to optimise your website for speed.
Extensions
Are you making use of ad extensions? We know that ad extensions can improve click-through rates and that Quality Score includes calculations on the estimated click-through, so if you're not, you might be missing a trick here.
Find relevant extensions
Take a look through the possible ad extensions – are there any here that you could make use of which you aren't already?
Look for ad groups with no extensions
There are extensions that can apply to almost all ads – make sure you use all the extensions that apply to you.
Ad optimisation & CTR
Extensions are important but don't forget about your ads themselves! You want to be continually improving your ads to improve relevance and click-through rates.
Optimise ads
Make sure your ads are as relevant as possible to the keyword and landing page by including the keyword where you can.
Set up monitoring and replace low performers
Ads are the perfect candidates for monitoring. Make sure you're never just running one ad in one ad group! Run them against each other, see who performs best and use this to improve and apply the learning across your account.
Dynamic Keyword Insertion (DKI)
Trying to figure out a more advanced technique to improving your Quality Score? Why not try Dynamic Keyword Insertion – this will make sure your visitor's query appears right in your ad and can increase click-through and therefore Quality Score.
Find DKI candidates
Find the ads you think could benefit from Dynamic Keyword Insertion – but be careful, you need to make sure you have a very tight ad group to make this work well.
Identify potential issues
DKI can get you into all sorts of trademark violations ?? and issues which could get you in hot water or just make you look silly. Before implementing this, make sure you've addressed potential problems.
For more on what these issues could be, see the Dynamic Keyword Insertion Good, Bad and Ugly.
Negative keywords
Part of keeping your account tight and ad groups lean is keeping on top of negative keywords.
Add common negatives
Take a proactive approach by adding some negative keywords which are likely to bring low quality traffic to your ads – try our negative keyword lists for Google Ads .
Monitor search terms report
You can only guess so much, so take a reactive approach too. Keep on top of your search terms report and add any irrelevant queries to your negative keywords.
Scheduled monitoring
You need to make time for monitoring your account. The biggest challenge is inertia – so make sure you set aside time every week or month to work through specific tasks to check performance and improve.
If your Quality Score is suffering and you don't know where to turn, the PPC Geeks can help you.
We eat, breathe and sleep Google Ads – get in touch today to get more from your Google Ads account.
Book Your 100% Free PPC Audit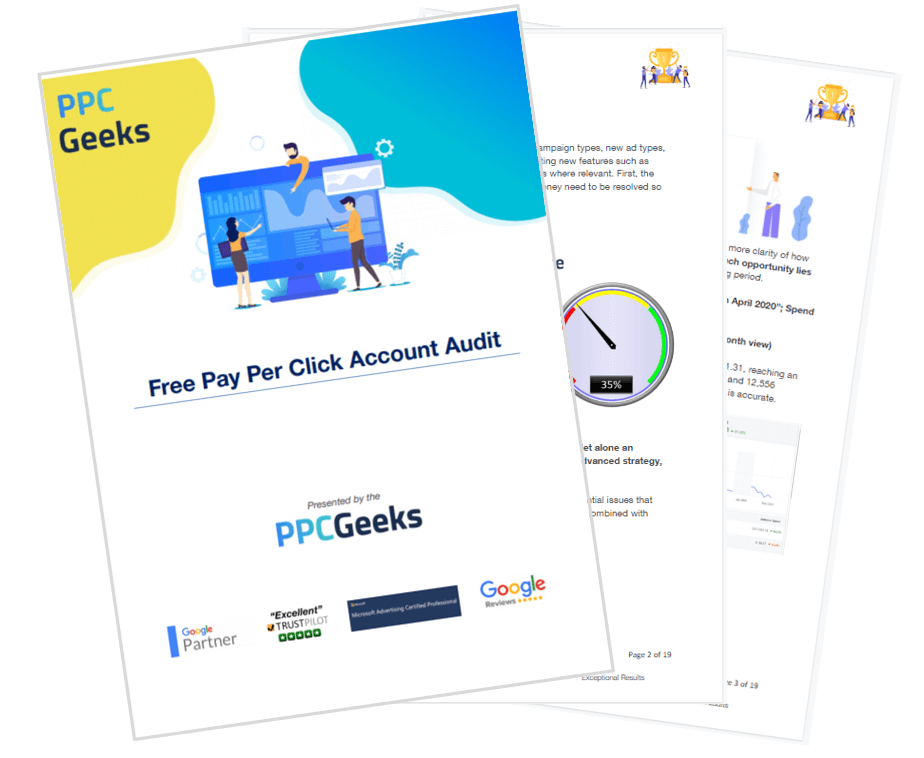 SIGN UP TO OUR NEWSLETTER