Responsive Search Ads: The New Default Google Ad Type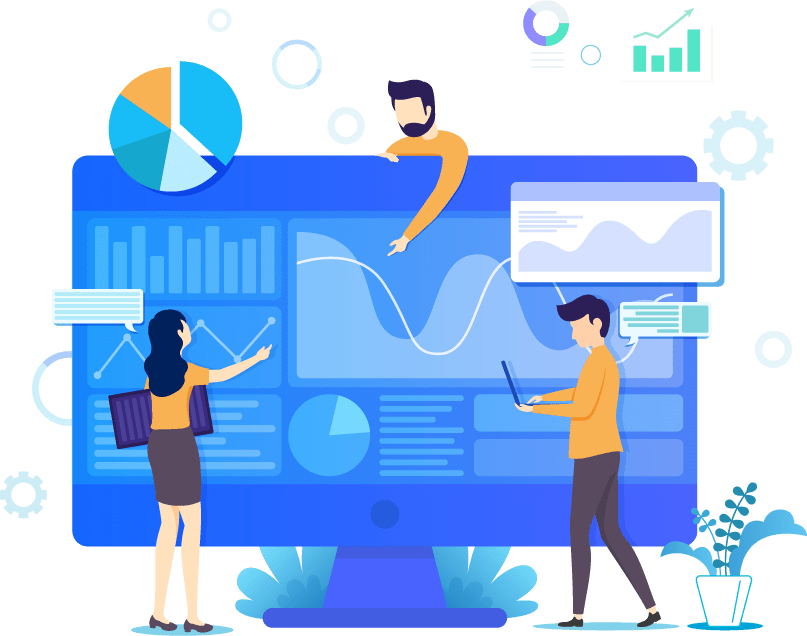 Responsive Search Ads: The New Default Google Ad Type
Responsive Search Ads (RSA's) Are The New Default Google Ad Type – Learn All You Need to Know Here
It's official, responsive search ads will now be the default ad type in Google Ads search campaigns. As of February 2021, Google announced that RSA's would become the default ad type for search campaigns in Google Ads, but expanded text ads can still be created.
What does it mean for advertisers?
Google have highlighted that this change will not impact the way Google Ads are served. Expanded text ads can still be created. The key difference is that the platform will no longer default to expanded text ads when you go to create a new ad.
Google hopes this change will encourage advertisers to make use of additional tools within the Ads setup and capitalise on the performance of responsive search ads. These tools include the 'Ad strength' indicator and personalisation features such as location and countdown customizers.
With consumer behaviours constantly changing, Google is looking to implement machine learning to improve campaign performance and outcomes. A Google spokesperson highlighted why this update was needed: "We think it will improve flexibility and performance for advertisers, improving clicks and conversions up to 10%. It also gives advertisers more flexibility to address changing market environments due to the pandemic and save time."
What are RSA's?
Traditional text ads were made up of headlines and copy which the advertisers would write themselves. Multiple, stand-alone versions would then be created, and Google would swap out the versions, pitting them against each other. The way this was done was decided by the advertiser in the Campaign settings.

Responsive search ads work in a slightly different way.
Instead of each full ad being viewed as its own version, each piece of the ad is viewed as an 'asset'. Using machine learning, each asset is then tested out with each other by Google to find the best combination of headline and copy that meets that campaign's goal.
When setting up, it looks like this: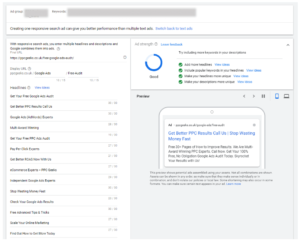 In the Ads section, responsive search ads are listed as that type and each has a link to 'view asset details.'
Using responsive search ads enables advertisers to input multiple headlines and copy variations, with Google doing the hard work to determine which variations will work best.
Best Practices for Responsive Search Ads
RSAs do require a little more thought in setup. Because Google will automatically put different headlines with different copy, each 'asset' must make sense on its own and alongside others.
This update probably doesn't come as a huge surprise for seasoned marketers, as little changes have been signalling this for a while.
However, Google has suggested a number of best practices for marketers who are currently not using RSAs:
Ensure you make use of Ad Strength when you are creating your headlines and ad copy, it will help you to understand the effectiveness of your ads.
Take advantage of Smart Bidding and broad match keywords with responsive search ads to help you optimize your ad performance and boost your reach.
Use location insertion and countdown customizers to display ads which are relevant to your target audience.
Evaluate cross-campaign asset reporting to determine which creative asset resonates best with your audience.
PPC Geeks
At PPC Geeks, we offer 100% FREE Google Ads Audit to help find out how your company's Google Ads account stacks up against the best in the business. Get in touch with one of our team today and book your FREE Google Ads Audit.
Book Your 100% Free PPC Audit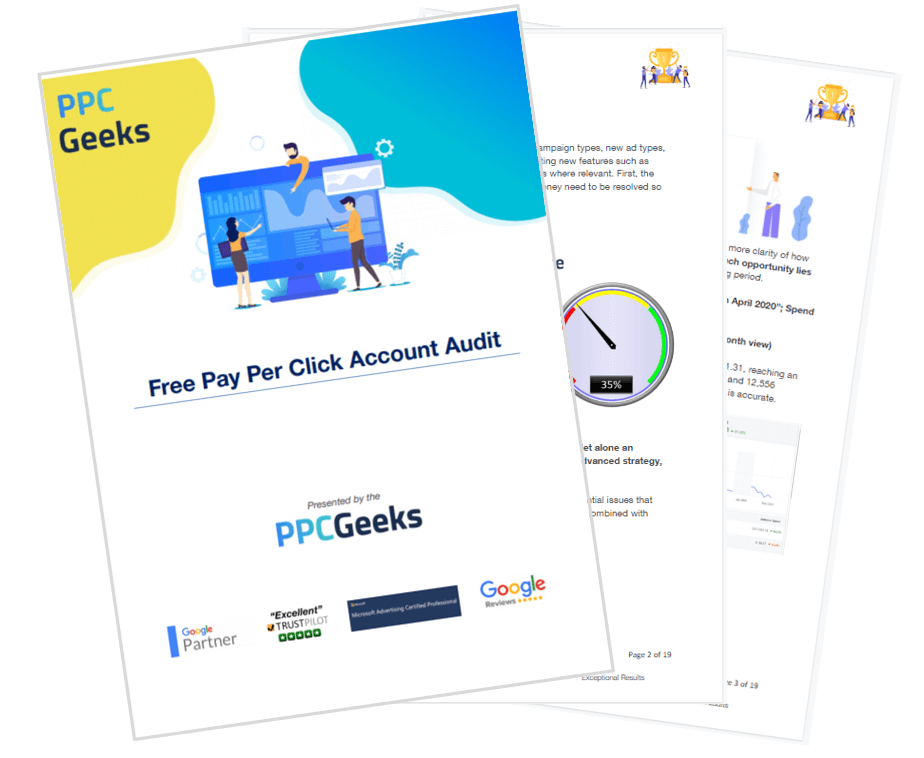 SIGN UP TO OUR NEWSLETTER