PPC Geeks Gains Good Business Charter Accreditation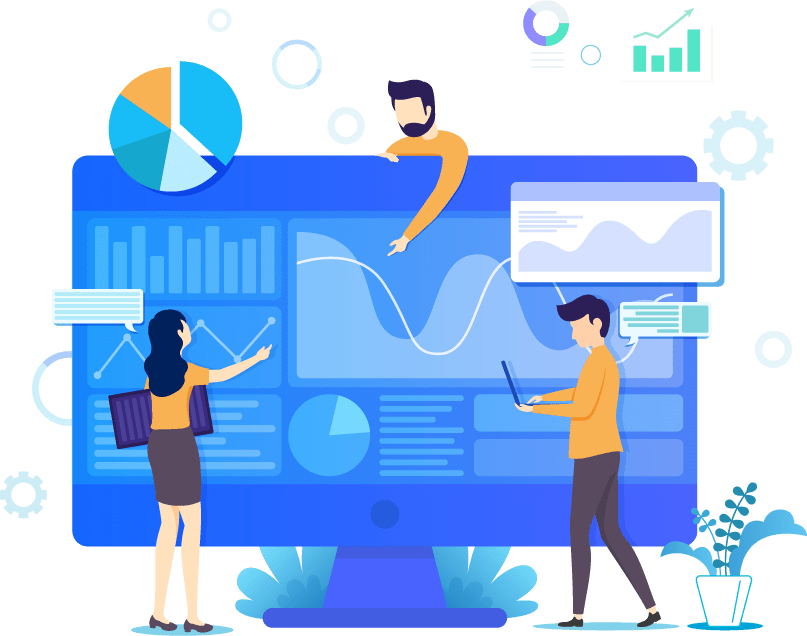 PPC Geeks Gains Good Business Charter Accreditation
Paying a real living wage
Fairer hours and ethical contracts
Employee wellbeing
Employee representation
Diversity and inclusion
Environmental responsibility
Paying fair tax
Commitment to customers
Ethical sourcing
Prompt payment
And recently, we at PPC Geeks were very pleased to receive the news that we had gained a Good Business Charter accreditation – which recognises our commitment to best business practices in line with the Good Business foundation.
The principles and values of the Good Business Charter very much align with those of ours here at PPC Geeks, and we are very proud and extremely pleased to be one of only a few leading digital agencies in the UK to be able to display the GBC logo with pride.
In a first for us as an agency, we are thoroughly ecstatic and comprehensively overwhelmed to be included on a coveted list of some of the best agencies in the world. Indeed, this is a massive achievement and reward for our dedicated and hardworking team of PPC experts to sit back and look back on with a lot of pride
Everyone at PPC Geeks would like to express their sincerest thanks to everyone who has worked so hard to achieve this much-deserved acknowledgment from the Good business Charter.
PPC Geeks: Deserving Recipient of the Good Business Charter Accreditation
In real terms, obtaining our Good Business Charter accreditation and the standards we must now maintain to uphold it will help us improve everything, from increasing our efficiency to implementing processes and procedures which will only improve us as a business.
Here at PPC Geeks, we are extremely proud of being one of the best, most decorated PPC agencies in the business – in fact, our Good Business Charter accreditation only adds to the myriad of awards and accolades we have already accomplished, be it our PromotionWorld's Best PPC Management accolade, to the fact we are the sixth best PPC agency in the world, and the number one ranked agency in the UK. So, with this in mind, we are all too well aware of our capabilities to deliver an unbeatable service – as is exemplified by our previous and current awards.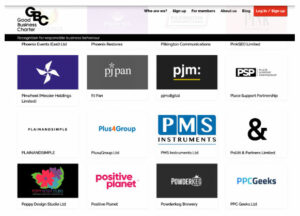 There's no doubt about it: everyone at PPC Geeks is very proud to be Good Business Charter accredited – an accreditation that not only sets us apart from our competitors, but also lets our clients and potential customers know that they are in safe hands when dealing with us. We certainly don't take it for granted.
What is the Good Business Charter and Why Is It Important?
The Good Business Charter is an independent not-for-profit organisation supported by the CBI and TUC and brings considerable expertise from leading figures from the world of commerce.
In short, the Good Business Charter seeks to remove barriers to ensure organisations that are passionate about behaving responsibly can get involved; get accredited, and, most importantly, start passing on these learnings to their customers.
Being a part of such a prestigious organisation still remains a huge honour for any Google Ads agency like ourselves, and so it remains a very significant moment in our journey as an agency to be a part of the Good Business Charter, that's for certain.
Trust PPC Geeks – Good Business Charter Accredited
It's a wonderful feeling to be included in this esteemed list of some of the country's best, most forward-thinking businesses. So, if you want to work with one of the top PPC agencies in the country, then PPC Geeks is the place to be.
As we always have your best interests in mind, if you require any help or want to improve your PPC or Google Ads, then why not invest in one of our 100% FREE, completely comprehensive PPC audits or Google Ads audits?
Book Your 100% Free PPC Audit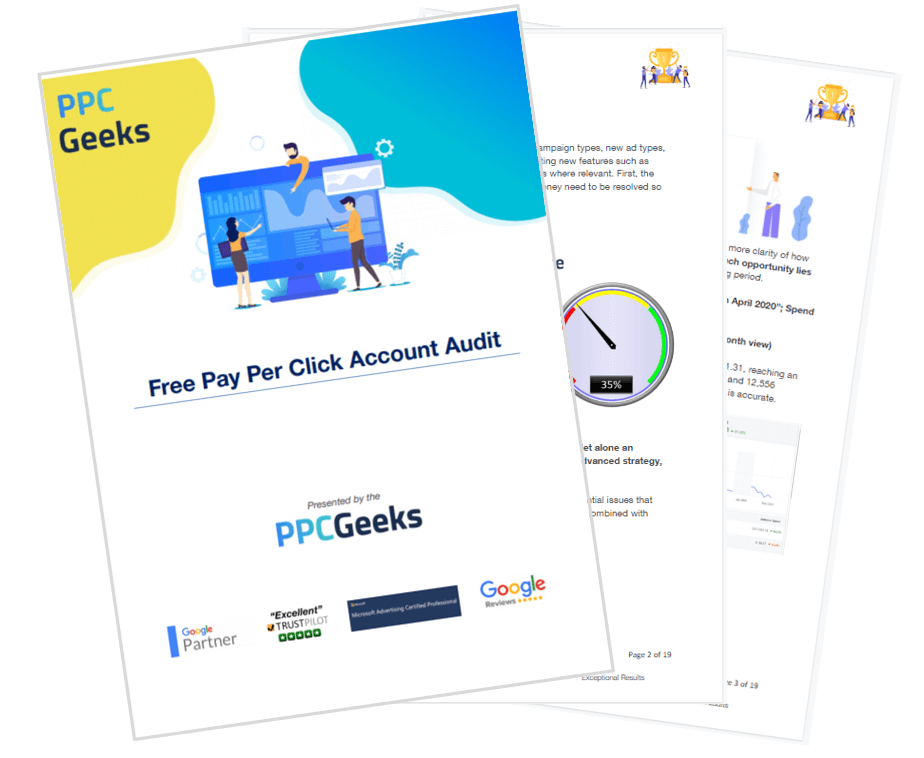 SIGN UP TO OUR NEWSLETTER