Back to Basics: Landing Site Best Practice to Generate Leads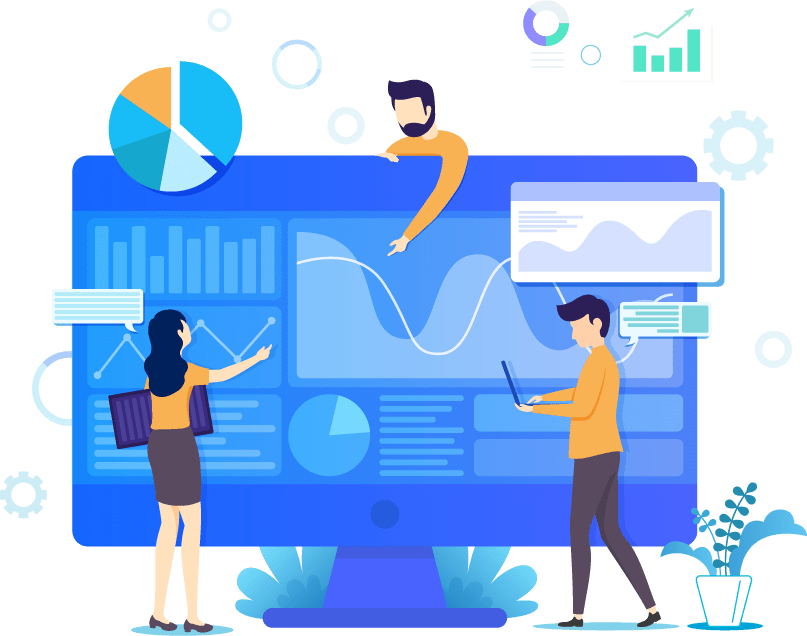 Back to Basics: Landing Site Best Practice to Generate Leads
Search the web and you will find 5,920,000 results for designing a good landing site
People will always disagree.
Articles will always claim to have a new silver bullet tip.
Learning is great, but these tools and techniques can cause the dreaded analysis paralysis.
Business owners then end up sending all traffic to their homepage because it's easier.
When someone clicks your ad, you want them to do one thing. A homepage typically has 39 distracting actions and 1 desired action
Your landing site should have one action; the desired action and no distractions.
When we review AdWords accounts we still see lots of advertisers not using landing sites at all. And if they do they still miss the basics to turn that traffic into enquiries. :scream:
Don't expect this post to be chock full of advance tips or a new silver bullet to get more leads.
Don't run before you can walk.
You need to get the basics right first. Then you can start doing the advanced stuff.
Think of this as a checklist.
This is especially useful for people who either sell a service or a bespoke product.
These are the low hanging fruit. We have seen each of these simple changes increase conversion for our clients.
1. Calls To Action
You've spent the money. You've got them to your landing site. You've got one more job – make your revenue.
It's make or break.
Now is the time to ask them to pick up the phone and call you!
Calls to Action:
A call-to-action (usually abbreviated as CTA) is an image or line of text that prompts your visitors, leads, and customers to take action. It is, quite literally, a "call" to take an "action." – Hubspot
We specialise in services and technical or bespoke products. We know that most enquiries start as phone enquiries, and we see <10% coming in as form fills.
So don't forget to encourage calls. This is what you and your clients want.
Don't make people think
Tell them what to do now.
This could be to pick up the phone and call you, fill in a form or download a guide. Whatever it is spell it out clearly and simply.
Make them stand out
Peoples' eyes should be drawn to your call to action when they scan the page.
You need to be thinking about position, colour, size, wording. Make it clear. Make it obvious.
Make them compelling
Is there a special offer you're promoting?
Is there a time-sensitive reason to call? Is your offer running out?
Even if you don't have an offer, still add some urgency. Even something like 'Call now for free advice' can motivate someone to act.
When the airline BMI was working on optimising their calls to action to create a sense of urgency, they increased conversions by 2.5% by simply changing the colour to red
This is all simple stuff.
But, believe it or not, most of service-based businesses miss these simple cues. :tired_face:
When you're paying for the traffic to get to your site, use everything you have to turn them in to a lead.
2. Make Your Phone Number Prominent
I can't tell you the amount of times I've reviewed a homepage, or landing site for an AdWords advertiser and I have to hunt down their phone number. :angry:
Often web designers will tuck it away on a generic contact page or in the footer.
But when such a large proportion of your leads come from phone calls, why would you hide it?
It needs to be clear. It needs to be prominent.
Make sure it's in the header of your site.
Make sure it's next to your calls to action (assuming those calls to action are directing people to call you).
There is nothing wrong with displaying your phone number multiple times on the landing site.
Please make sure these phone numbers are 'click to call ready'.
This means if someone is on a smartphone they can just click the phone number and the phone will start ringing.
With mobile internet usage now exceeding desktop, this is more important than ever.
And finally, don't forget call tracking.
If you are paying to send traffic to your website, you want to be able to work out exactly which keywords and ads are generating the leads.
3. Sales Copy
Your website and landing sites are mini sales people.
And even better, you don't even need to keep them happy or buy them a new car every few years.
Your website is out there.
It's ready to sell to people who are hot to buy what you sell right now.
But you need to setup your website to do the job of a sales person.
The best way to do this is to make sure that you have compelling sales copywriting on the page.
Focus on the benefits
Sales copy should focus first on the benefits of your product or service to your customer.
Tell them why your product or service is the right solution for the problem they are looking to overcome. How will it benefit them?
Be customer focused
Focus on your customer.
I'll say it again. Your customer.
Don't lead with technical features or things about yourself. How long you've been in business or where you're are based is all relevant information but it's all 'me, me, me'.
Be concise
A recent Microsoft study found that humans how have an attention span shorter than a goldfish. That's 8 seconds.
(Goldfish are believed to have 9)
You need to be concise.
Use bullet points, avoid huge paragraphs and pictures really do speak a thousand words.
Make sure that everything is clearly formatted and easy to follow. Use clear headlines, spaces between elements and make calls to action simple and easy to find.
4. Consistent message match from keywords, to ad, to landing site
Make sure that the wording in your ad and landing site is as close as possible to what your potential customer is searching for.
Ideally, the keywords they search should be in your ad.
Then when they click on your ad – it should be what they see on your landing site.
This is known as message match.
So, I search for "orange widget installers".
The ad I see should have "orange widget installers" in the title.
I should then be taken to a page with a title including "orange widget installers".
Maybe something along the lines of "The North Wests Leading Orange Widget Installers".
This reassures people that they are in the right place.
As a result, you will get higher CTRs (Click through rates) and your ads, and your landing sites will convert better.
And the benefits don't stop there. The consistency and relevancy will mean Google rates it as a higher quality score ad and you will get lower CPCs (costs per click) as well.
Contrast this with:
Someone searches for "orange widgets installers".
They see an ad for 'Widgets of All Colours Supplied and Fitted".
Then get taken to a generic landing site with the heading of "Widgets R Us".
Yes, this company does orange widgets but the generic nature of their ad means that someone would have to search around.
It also means their ad is less relevant, their landing site is less relevant and overall the quality of this ad for the searcher is lower.
This message match principle doesn't just apply to your AdWords traffic either, this is a general principle to apply to all marketing – on or offline.
5. Use Credibility Indicators
Credibility indicators are important signals that your company is the right one to do business with.
Use these credibility indicators to stand out from your competition.
Testimonials
Real testimonials from real clients ideally with name, company and photo are very powerful in showing that you actually do what you say.
Sprinkle a few of these throughout your landing sites to reaffirm that you are the right company to do business with.
If you already have testimonials, think about their position. Just moving them to a more prominent position can have a positive effect. When WikiJob moved their three short testimonials higher up the page, they improved their conversion rate by 34%.
Client Logos
Visually get across that you can deliver by displaying logos of 'companies we work with' or 'our happy customers'.
If these are big recognisable brands even better.
Always ask the companies you work with for permission to display their logos in your marketing material.
Accreditations
If you're a member of trade organisations or regulatory bodies it's worth displaying these logos too.
Things like gas safe, or British safety standards are all things that companies will often check if they work with you.
Display this information up front to show your legitimacy and reassure your customers.
Reviews
Using an independent reviews site like Trustpilot, Reviews or FeeFo is becoming increasingly common and have many advantages for your business (assuming you get good reviews).
Firstly, these companies are becoming recognisable and trusted brands in their own right.
Secondly, they are independent so people can and will leave negative reviews.
This means you need to deliver a good product or service. It also shows you are willing to be transparent with your customer base.
You can even use your reviews as a great way to increase customer retention
A further advantages is that many of these review platforms can be integrated in to your ads themselves, your Google local listings and even your organic search results – displaying a star rating right in the search results.
If your competitors have these star ratings then they'll instantly have extra credibility before your potential customer even gets to your website…
6. Good Use of Images
When explaining a technical product or service, or even a simple one, landing sites can get long and wordy very quickly.
It's important to make your pages flow and give the information that people want quickly and easily.
Some argue that you should give them enough information to know you can deliver what they want and no more. Too much information can distract and lose your lead.
Good use of images can break up the page but also to get your point of across.
Images of your product or service team (in branded uniform) delivering for customers are great. 37Signals (now Basecamp) increased conversions by 102.5% when they replaced illustrations with an image featuring a photo of a person.
But also think about icons and symbols that get points across on technical features or benefits better than paragraphs or words.
This is why having professionally designed landing sites can have a huge impact on the success of your AdWords campaigns.
You can have the best keywords and the best ads but if your landing sites don't convert you are still wasting money.
Of course the world of designing and testing what works and what doesn't for landing sites is constantly evolving and differs from one industry to the next.
One thing is constant.
For most businesses, specific, targeted, well laid out landing sites will far out perform sending traffic to generic homepages.
Implementing just one of these simple steps above will make a big impact on the conversion rate for your landing sites.
Get the basics right and your conversion rates will soar.
Then and only then, can you move on to the advanced stuff.
Book Your 100% Free PPC Audit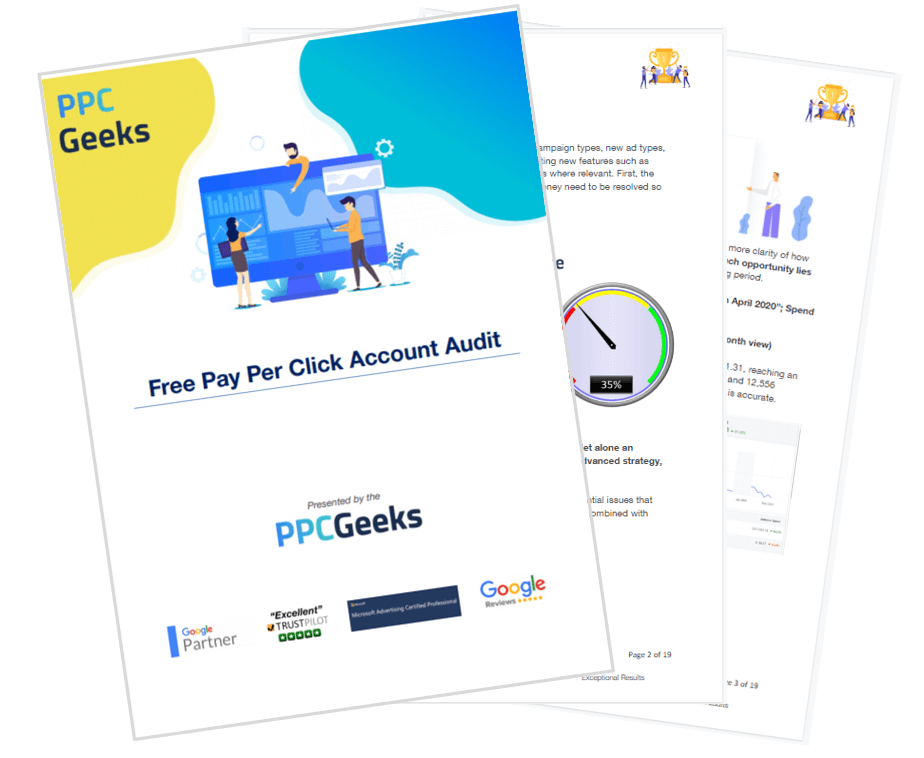 SIGN UP TO OUR NEWSLETTER