PPC Geeks Awarded a Top Amazon Ads Agency 2019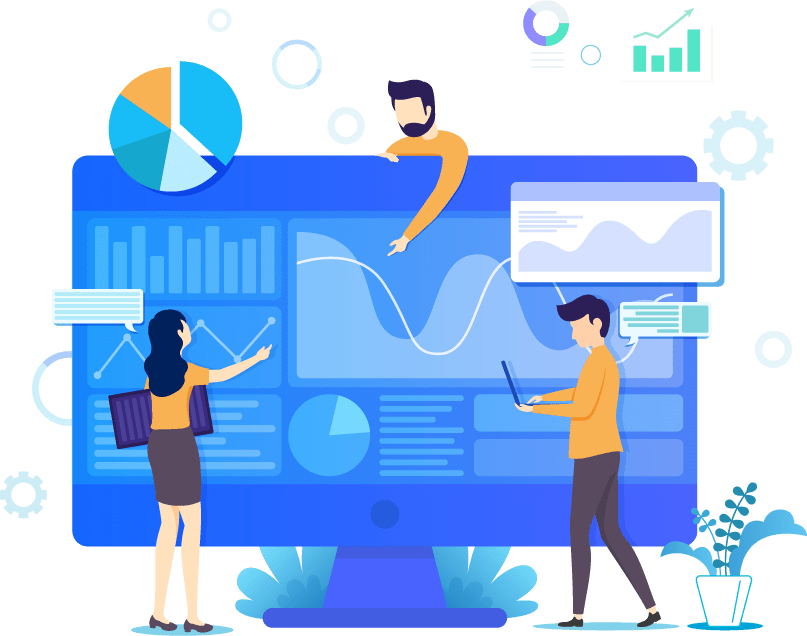 PPC Geeks Awarded a Top Amazon Ads Agency 2019
PPC Geeks Named a Top Amazon Ads Agency
PPC Geeks are excited to announce that we have been named by Clutch as one of the top PPC companies in the world. We are also proud to say that we have been doing well in one of Clutch's more competitive categories, their list of the best amazon marketing agencies.
We were created out of a passion to provide highly focused Pay Per Click results. We are established and highly recommended PPC specialists. Our team is based in our Knutsford office in Cheshire and we are proud to have a remote team around the UK enabling us to offer our clients the most talented PPC specialists that the UK has to offer. Because we are a specialist PPC advertising agency, you can be sure our team is focused on squeezing the best possible returns from your digital advertising campaigns. We are laser focused on exceptional results.

"The marketing and creative sectors are increasingly adopting a digital-first mentality," said Clutch Senior Business Analyst Sara Philibotte. "The best agencies must effectively incorporate creative strategy with the most cutting-edge technologies. These agencies have proven their ability to excel as versatile and adaptive leaders in this new market."
Clutch is a B2B ratings and reviews firm that ranks companies according to a number of criteria, including how well they're reviewed by their past clients. So far, Clutch has done in-depth interviews with 3 of our past clients, all of whom have given us perfect, 5 star reviews, here's a preview of our most recent one.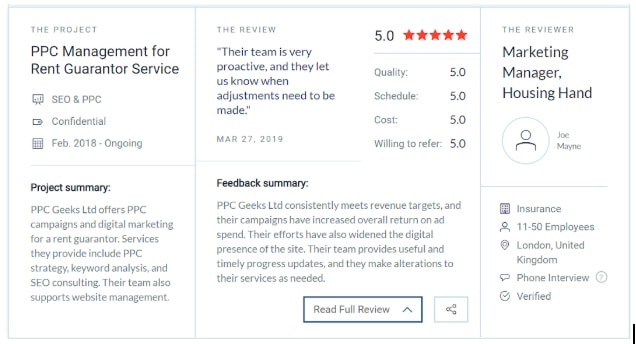 Clutch also has two sister sites, Visual Objects, which highlights agencies that do outstanding creative or design work such as app designers or digital marketing agencies, and The Manifest, which allows prospective clients to quickly browse summaries of business's locations, costs, and services.
Top Amazon ads PPC management agency
We are ranked on The Manifest as a leading Google adwords agency. We were featured for our dedication to excellent PPC management, as well as a project we did with a supplier firm, creating their PPC campaign and giving them monthly updates and recommendations.
We wanted to thank all of our clients who helped us to get this far, and who had such kind words to say about our work. We are committed to continuing providing excellent service, and to growing with Clutch.
If you want to see how your account stacks up against the best in the world you should get your Free Amazon ads audit – to get this just call, email or live chat and let us know.
Book Your 100% Free PPC Audit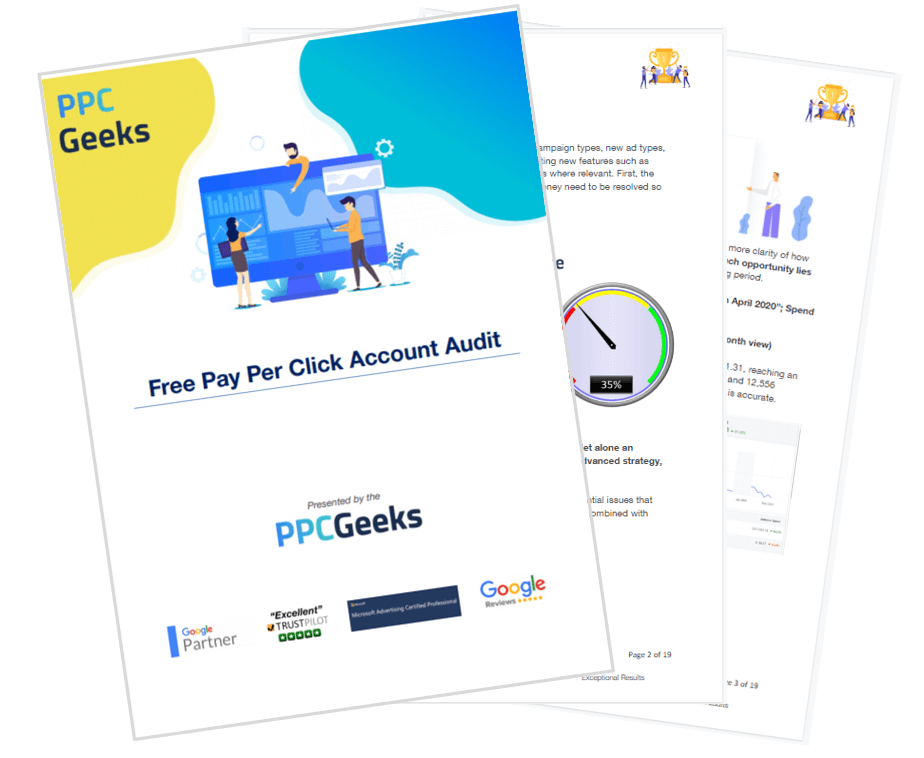 SIGN UP TO OUR NEWSLETTER