Is Your AdWords Account Stagnating? Look at your Landing Pages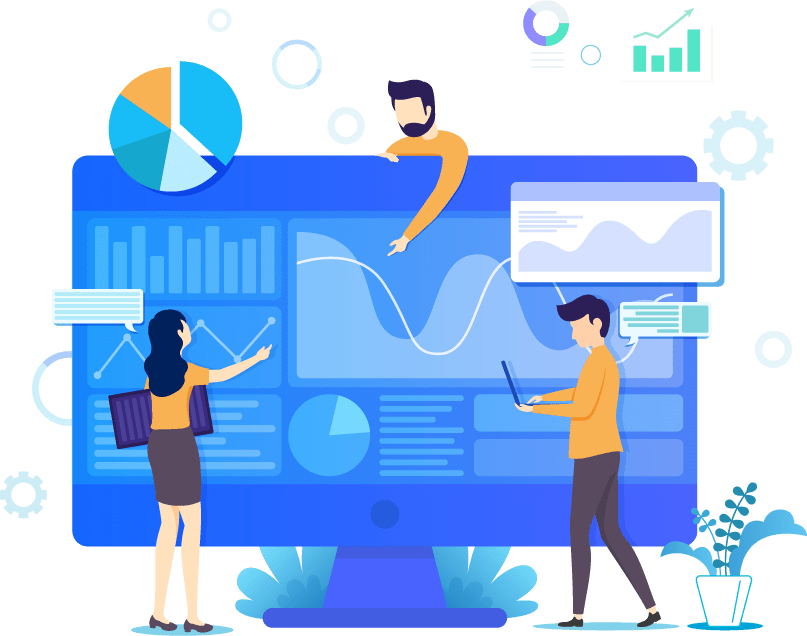 Is Your AdWords Account Stagnating? Look at your Landing Pages
AdWords:So you've been running an AdWords account for a while, you've tinkered and changed and tweaked and changed back and aren't seeing any changes.
It's going OK but it's getting annoying now. :expressionless:
And to make things worse, you can't ask for any more budget.
Don't worry. We've got you covered.
It's time to think about what happens next.
AdWords: Conversion rate optimisation
You've done the hard work. Spent the money. Got them where you want them.
But why stop there?
Getting customers to click is great. But you need them to buy to make the account profitable. And most importantly, to make your clients happy.
We're going to help you improve your AdWords conversions without even touching your account. :sunglasses:
Sound good?
Here's some key steps you need to look at to get your account singing again.
AdWords: Dedicated landing pages
If you don't have dedicated landing pages already, stop everything and do it now.
You've spent the time and effort to get customers at the right moment. The exact moment they're ready to buy or make an essential decision.
Don't mess it up now.
It's simple: keep their attention on what they want.
Whatever it is. Make it clear, make it obvious and make it easy.
If you're sending people to a homepage, or a generic page, you're presenting them with 20, 30, maybe even 50 options.
They only need one.
And the most beautiful thing about it?
You know what it is.
:tada: :tada: :tada: :tada: :tada:
Make sure you have landing pages that focus on that one action.
Whether it's to call you, to complete an enquiry form or to make a purchase – make it the focal point of the page.
Keep their attention and point it there.
AdWords: Testing
Now you've finally got some landing pages sorted, you can focus on making them better.
There are so many possibilities.
We're going to run through a few now.
But remember – we're talking about testing. Not copying.
Just because it worked for someone else doesn't mean it will for you.
Get ideas, yes.
Try it out, sure.
But make sure you test it and analyse the results. Don't just presume it'll work.
Consistency
If you know what someone wants, why not give it to them?
Exactly. How. They. Want. It.
If I've searched for 'green bathroom tiles'.
And you've gone to the effort of showing me an ad including the wording 'green bathroom tiles'.
And you've gone to the effort of making sure those words are included in your ads because you think it'll make me more likely to click, yes?
Then why…
(when you know I want green bathroom tiles)
…would you not send me to a page with green bathroom tiles?
Three out of the four ads above just sent me to a generic bathroom tile page where I'd have to click between one and three more times to get to some green tiles.
But one sent me to a 'Green and blue bathroom tiles' page.
Where I can immediately see, you guessed it, green tiles.
Just what I wanted.
Dedicated landing pages are great.
Making sure your landing pages are consistent with what's being searched, now that's amazing.
If you haven't already, try looking at using dynamic text on your landing pages. Just like dynamic keyword insertion in AdWords, using dynamic text on your landing page can help increase conversion rates.
Try it. Test it.
Page Layout
The layout of your landing pages is essential to scooping up your next customer.
First, we're going to tackle the Gutenberg Rule.
Ever wondered why buttons are sometimes on the right of the screen?
Here…
And here…
It's not a coincidence.
Keep looking, you'll find them everywhere.
It's down to the Gutenberg Rule.
This is a visualisation of how we read. It's not supposed to apply to all designs ever but it gives a good idea of the areas we're likely to focus on.
We naturally sweep across pages, left to right.
The 'Weak Fallow Area' is a place we sweep across but are less likely to naturally want to rest.
The 'Terminal Area' is where we naturally end our journey. It's where we're drawn to.
By moving your buttons, or forms, from left to right you're putting your CTAs right in the place we're already naturally drawn to.
Test it. See if it works for you.
And there's more to it than just left and right.
CTA Wording
'Submit'
It's ok, right?
Does what it says on the tin, right?
Wrong.
'Submit' sucks.
Dan Zarrella over at Hubspot had a look at over 40,000 landing pages.
Want to know what he found?
Ouch.
He kept going and found that 'Click Here' and 'Go' were up at the top of the most generic phrases.
While 'Download' and 'Register' were pretty terrible.
Make it sound easy and fun.
Not boring and difficult.
WriteWork increased conversion by over 31% by doing just that. They added '& Get Started' to their button.
This changed your focus from what you're doing (filling in a form) to why you're doing it (because you want what they've got!).
What works for one business, won't always work for another.
That's why you need to test. And keep testing!
CTA Colour
I'm sure you've read that red, green and orange are the 'conversion colours'.
A HubSpot study found that in one case study, red out-performed green by 21%.
Why?
Does red add urgency?
Maybe.
Did the red stand out more against the green logo, the green in the image on the right and the green icon further down the screen?
Maybe.
It would be great to know exactly why. In reality it's probably a combination of the two.
Either way – nothing but the button changed and conversions went up over 20%.
Would you be impressed if your AdWords conversions went up 20%?
Of course you would.
So why not try these tweaks out too.
And it doesn't stop here, try looking at:
The number of form fields you're using
(by reducing their form from 11 to 4 fields, ImageScrape increased conversions by 120%)
What data you're asking for – people do not like giving out their phone number!
Your imagery – play with colour, lightness and the feel of your imagery.
Try social validation – stories from people who have already done it and why they love it.
Sales copy and information – are you hitting the right balance?
AdWords: But How Can I Sell This?
Whether you're trying to sell this to your boss, your employees or your clients – it doesn't matter.
It's as simple as this.
Why would you spend time, effort and money to bring someone close but not close enough?
You've spent hours honing your account. You've made it as lean as possible.
You can't physically make changes that would bring uplift in conversions anywhere near what is possible with the case studies above. You've exhausted all of those avenues.
The question is more, why wouldn't you?
Book Your 100% Free PPC Audit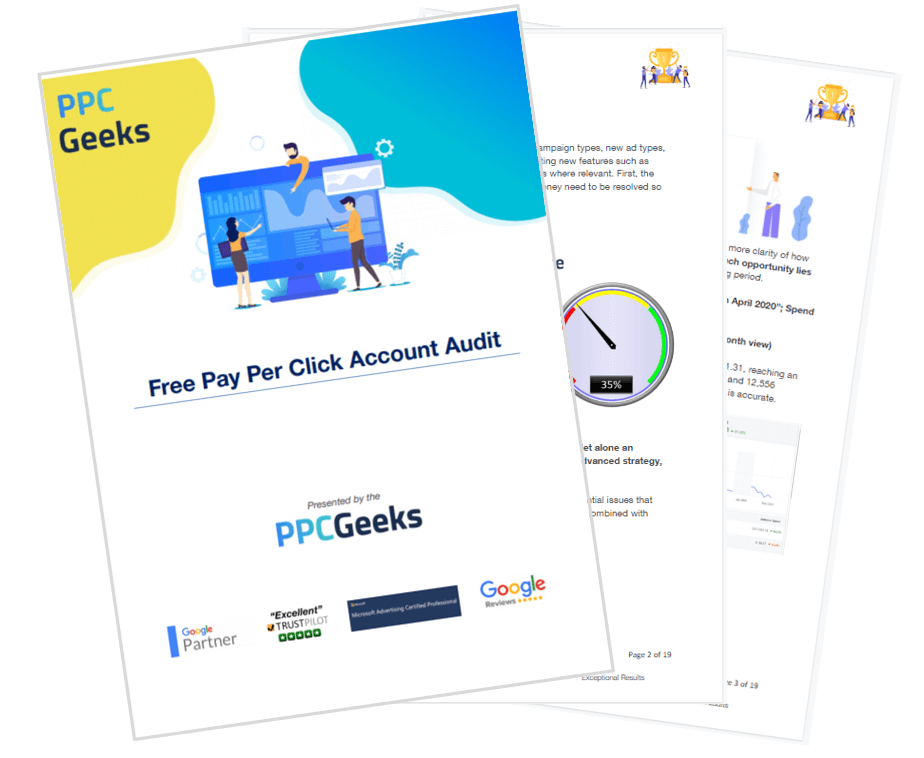 SIGN UP TO OUR NEWSLETTER