10 Ways You're Still Wasting Money in AdWords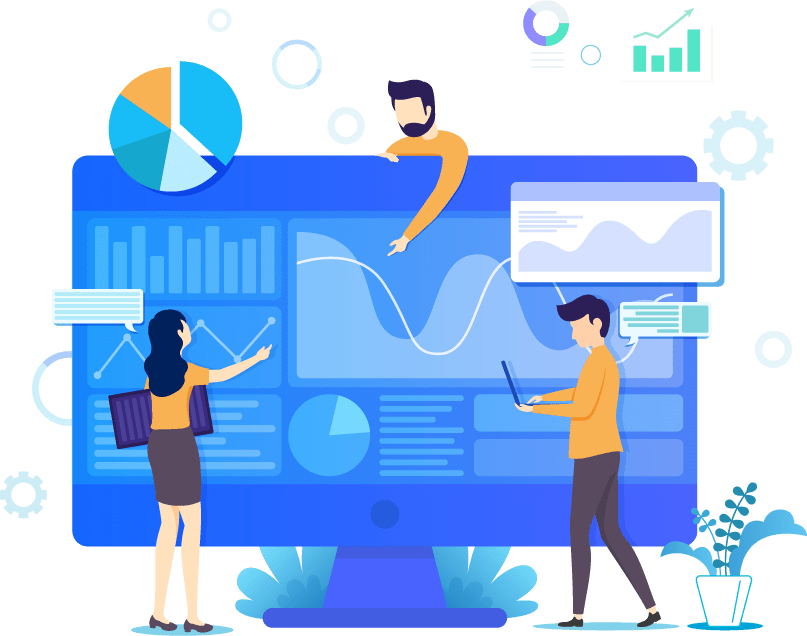 10 Ways You're Still Wasting Money in AdWords
Google AdWords can get you in front of people who are searching for what you sell.
In 2018, there's nothing faster.
And 1.2 million other businesses know it too.
When people search for a term, known as a keyword (even if it's several words), you can get a pretty good idea of what they're trying to find.
For example, last night I was looking for car hire at Malaga airport for an upcoming trip.
What's the fastest way to find this?
You got it – Google!
Google Search
Of course, I could ask around friends or family for recommendations but that'll take time.
Within milliseconds I can see companies selling what I'm looking for.
'Car hire' is what we call in this trade a commercial intent keyword – that is, it's the kind of thing someone types if they are actively looking to buy something.
Whereas if I Google 'space x news' I'm not looking to buy, I'm looking for news. This is all obvious. I know you know how Google works.
When you're running a business, though, and you want more leads, it's important to think about this commercial intent stuff.
AdWords can get complicated.
I've seen many business owners setup their AdWords account with the least to get their ads online and then leave it to run itself.
It's a recipe for wasting money.
Even when an account is actively managed I see lots of issues. So I've put together a list of things I notice time after time from the regular account analysis we do.
And if you want a free AdWords account analysis get in touch.
Poor Location Targeting
Many of our clients offer building products or services, most on a local level.
29% of consumers search for local businesses at least once a week. If you serve a local area it is important to target that geographical area in your AdWords campaigns.
If you have a limited budget then it's even more important to focus on either your local area, or where you want customers from.
Targeting location
If you set your location as UK-wide then searchers will see your ads from all over the UK.
If you only serve areas in and around Manchester, you want clients from this same area.
Leads and enquiries from London, Devon or Glasgow probably aren't what you're looking for, right?
Always think about the areas you want to target and, just as importantly, the areas you don't want your ads to show up.
Searchers 'interested in' your location
The default and recommended setting in AdWords for location is:
'People in, searching for, or who show interest in my targeted location'
For most companies (unless you are in the travel sector), keeping this recommended setting will waste money.
For example, you offer a service in London only and are targeting London with this default setting selected (which allows people who show interest in your location to be shown ads).
This means that people in different cities or countries who have mentioned London in previous searches, and then search for your service could be shown your ad.
These searchers could have been searching for anything in London – maybe planning a holiday. They probably aren't going to be the customers you're looking for.
You can check where your searchers are coming from by looking at your analytics or search reports.
I recommend changing this setting to only show your ads to people who are actually in your target location.
Bonus Tip
While the where of your potential customers is important, so is the time that you have staff in the office to actually answer the phone.
By default, your ads will show 24 hours a day.
For most businesses interested in lead generation, you only want to show your ads during office hours.
This way, when potential customers see your ad and call or fill in a form you can deal with their enquiry instantly. Providing a much higher chance of close rate. Dr James Oldroyd found if a lead is followed up within 5 minutes, they are 100 times more likely to be contacted. And 21 times more likely to enter the sales cycle compared with if they were contacted just 25 minutes later.
Not Tracking Conversions
There is an old saying in the marketing world, "50% of my marketing works but I don't know which 50%".
Unlike the days of newspaper ads, print and billboards, the beauty of digital marketing is that you can trace every leads' source.
Yet, the vast majority of AdWords accounts I see don't have the tracking in place to make this possible.
These accounts are wasting huge amounts of money on keywords and strategies that just don't work.
43% of AdWords account don't even have tracking set up, let alone actively monitoring the results!
In digital marketing, this tracking is known as a conversion.
A conversion is when someone does what you want them to after seeing your ad. If you're trying to get more leads, this will likely be a call or form fill.
With proper conversion tracking (which is part of AdWords you don't need any fancy tools to do it) you can work out exactly what works and what doesn't.
When you are trying to entice people to call your business, it is essential to know where these leads are coming from.
BONUS:
Tracking conversions online is generally quite easy. But it can start getting a little harder when it comes to the offline world.
This where call tracking software can help. Call tracking software can help you attribute your enquiries and subsequent directly to your advertising and marketing campaigns with as much (or as little) detail as you want!
By creating and tracking a different number for each campaign, your software can track and record the number of calls you receive so you can really understand what's working.
And the beauty of it is that it goes way beyond AdWords too. You can use call tracking on any and all of your advertising campaigns.
You can much more accurately track your ROI and make better decisions with your budget.
Using the Wrong Keyword Match Types
Keyword match types are how to tell Google when to display your ad depending on what someone has searched.
Everyone uses Google in their own way – every day up to 20% of searches have never been searched before.
There are several match types you need to know about.
Broad Match
Broad match keywords let Google show your ad when someone searches for your keyword or a variation of it.
Broad match keyword: mobile phones
Ads might show for: mobile, phone, Samsung Galaxy phone review, mobile masts, phone coverage
Exact Match
Exact match keywords only let Google show your ad when someone searches for the exact phrase or close variations of it with no other words.
Exact match keyword: [mobile phones]
Ads might show for: mobile phones
Phrase Match
Phrase match keywords let Google show your ad when someone's search includes the exact phrase plus additional words either before or after.
Phrase match keyword: "mobile phones"
Ads might show for: cheap mobile phones, buy mobile phones, best 2017 mobile phones reviews
Modified Broad
Modified broad match keywords let Google show your ad when someone searches a phrase including your modified keyword(s) or close variations in any order, but doesn't include synonyms.
Modified broad match keyword: +mobile +phones
Ads might show for: mobile phone reviews, best mobile phones, landline phone vs mobile
If you use the wrong match types you are going to start showing up in searches for the wrong things, or closely related items that could well be completely different from what you are selling.
Say, for example, you are a local florist using AdWords to attract business to your physical and online shop.
If you used the wrong match types, you could inadvertently be paying for clicks from people not interested in purchasing anything.
Let's say you're using a modified broad match:
+florist +Liverpool
You could be appearing for some great searches:
Best florists in Liverpool
Florist near me Liverpool
Wedding florist Liverpool
But you could also be appearing for some less desirable ones too:
Worst florist Liverpool
Liverpool florist to avoid
You wouldn't want to pay for someone to come to your website after searching for the 'worst florist in Liverpool', would you?
It's important to set this up correctly and monitor the search queries coming in to your account.
You want to make sure you are capturing the right kind of traffic.
Not Using Calls To Action
A call to action is a statement or phrase that is supposed to entice the reader to take a certain action.
For example:
Call now for more information
Enter your email for a free white-paper
Start your free trial click here.
There is a concept called 'don't make me think' which is about how to make information on the web user friendly.
You can use the concept to improve the way you word things in your ad copy and on your landing pages.
Stand Out From the Distraction
Think about it, when people first see your ad it's most likely to be sandwiched in between other ads.
Not only is it fighting for attention on the screen but it is also fighting for attention with everything else going on in the searchers life:
Their phone going off
The sound of their colleague constantly tapping on the desk opposite
Their boss asking them a question
Remembering that they need to pick up milk on the way home
We have 50,000 to 70,000 thoughts per day. More than ever, our brain is flooded with information and everything is fighting for people's attention.
We have evolved to cut through this constant stream of data around us and 'tune in' to what we are looking for.
So, if we search for "commercial electricians" we're going to immediately be drawn to ads using that same phrase.
An ad with the title:
"Commercial Electrician – Office & Retail Specialists"
Is must more likely to be clicked than an ad with a title like:
"Electricians for Businesses – Find the Best in UK"
This is what is known as message match.
You want to try and match the message from the keyword someone has searched for in several places.
Try to use the keyword in your ad title, ad copy and your landing page too.
Don't make your searcher think – show them what they're looking for at every stage of their journey through to conversion.
Make Them Take Action
Now we want them to take action.
And this is truly where the 'don't make me think' stuff comes in.
I see, time and time again, ads that don't entice or give a reason for the person to even click, let alone pick up the phone and enquire about doing business with you.
You should include a call to action in your ads and on your landing pages.
In fact, you should have a strong call to action on every page of your site and in any marketing materials.
Here are a few to get you started
• Call Now!
• Call for a free quote
• Download our free buyers guide
• Apply for a FREE strategy session
• Call us for free advice on your [keyword] needs
• Get in touch today!
• Subscribe today!
• Get advice from our team
• Get your FREE copy today
• Try [your product] free for 7 days
• Start Now
• Start your free trial now
You get the picture.
When structuring copy for your ads and landing pages don't make people think – give them what they want and make it very easy to know what to do.
Not Using Negative Keywords
I see so much wastage when auditing AdWords accounts.
It is shocking.
One key area can dramatically cut your wastage – negative keywords.
Just as you want your business to show up when people search the keywords of your products and services, there are words or phrases that you really don't want to show up for.
These could be words or phrases. They could be words that completely change the meaning of what the searcher is looking for.
No negative keywords and the wrong match types combined with Google's want to display your ads as much as possible (because clicks mean cash for Google) will attract irrelevant clicks incredibly quickly.
Irrelevant clicks are wasted money – you'll be spending far more than you need to be.
Let's say you sell 'orange widgets'.
Your orange widget company has been going for a while.
You don't just make any old orange widgets, you make premium quality orange widgets.
You probably don't want to show up when people search for:
• Discount orange widgets
• Cheap orange widgets
• Orange widgets coupon code
• How do I make my own orange widgets
• Why does my mum like orange widgets
• How are orange widgets made essay
• Orange widgets pdf
• Orange widget graduate jobs
• How do I become an orange widget maker
All of the above searches are looking for a bargain, cheap widgets (that you don't make) or they are not making what we call 'commercial intent' searches.
Without a 'commercial intent' search, they are not in the market to buy orange widgets. They are just looking for information about them – for a school report or just because they want to do something that doesn't involve buying their own.
These might seem like silly examples, but these are all searches we see on a weekly basis when auditing AdWords accounts.
Never underestimate just how weird and wonderful some people's searches will be.
Ads show at the top of Google. People are lazy.
These are two truths.
Your ad WILL be clicked on.
This is why AdWords ads work so well – an ad for something related to your search with pop right up at the top of your smartphone or browser.
Remember: every single time someone clicks on one of your ads you pay for it.
So you want to make sure those clicks are as relevant as possible to your goals.
Here's how to find what people have been searching for:
Navigate to the 'Keywords' tab
Then select 'Search terms'
This gives you the Search Terms Report – where you can see the phrases people have searched when they saw and clicked your ad.
You want to weed out what isn't relevant by adding negative keywords.
Focusing on Vanity Metrics not ROI
This is my biggest issue with many companies when it comes to how they track their digital marketing.
It's not their fault.
They've read millions of blog posts and been advised by so called 'social media experts' or designers who do 'a full service digital agency'.
Along the way, the things they should be focusing on get lost or were wrong in the first place.
It isn't malicious, it's ignorance.
I'm here to set the record straight.
What would you rather have 100,000 website visitors or £100,000 in the bank?
50 new Twitter followers a day, or 5 new leads in to your business?
Too many companies (and individuals) focus purely on numbers and watching them increase than focusing on what really matters for a business – leads and sales.
If you want more traffic to your website I can help you do that.
I can do it cheaply too.
But these won't be high quality people – they won't be ready to buy what you are selling.
I'd just buy traffic at the cheapest available cost and say "look at this, I got you an extra say 500,000 views on your ads this month".
If this doesn't translate into revenue why do you care?
What you should care about is the cost per lead and the total number of leads you are getting in to your business. Unless you are Coca Cola running a branding campaign with a $4bn a year advertising budget, no other figures really matter.
An article from Moz compared case studies running multiple campaigns on AdWords and Facebook, which found that AdWords had a 10% ROI while Facebook had only 6.5%.
Yet if you go to a networking event or when I speak to business owners they'll say things like:
"I need more Twitter followers"
"How can I get to the top of Google with SEO"
I say, "why?"
Are these really the things you care about?
Random people following your business or hitting the top of Google for a random keyword (that might get less than 10 searches per month – and we could probably prove through AdWords isn't a high revenue earner for them) should not be a priority.
Focusing on numbers is essential for a well run, high ROI digital marketing campaign – you just need to make sure that they are the right numbers not just ones that boost your ego.
So, how do you know what the best numbers are?
With AdWords it goes back to having proper end-to-end conversion tracking in place.
This way you know exactly what is generating leads for your business and just as importantly what isn't.
Use this information to put your time and money towards what works and scrap what doesn't.
This is why it's essential to have a good grip on the metrics, KPIs or whatever you call them for your business so that you can ensure that you are constantly measuring and improving. And it needs to be the right thing.
"What gets measured gets managed" – although often attributed to Peter Drucker, it seems that the source isn't too clear and was probably said much earlier (maybe even as early as the 1500s).
Are you focusing on the right numbers to grow your business or just your ego?
Not Using Specific (and Conversion Optimised) Landing Pages
In my time running Pareto Marketing I must have looked at thousands of company websites.
These are the same websites that the companies are paying to send traffic to.
What's worse is that 1 in 5 small business send ALL their PPC clicks to their home page.
So, the majority of people will have to search around for what they were actually typing in to Google to buy in the first place.
Let's say you sell agricultural machines.
You stock tractors, ride on lawn mowers, chainsaws, petrol mowers, dumpers, mini diggers and pretty much anything a 3 year old would love to get their hands on in toy car form.
Now, someone searches for a chainsaw.
They click on your ad.
And you just send them to your homepage which has some of your biggest selling products on (which might not include chainsaws).
This person who is in the market for and hot to buy a chainsaw then has to dig around to actually find how they can buy a chainsaw.
Don't be fooled in to thinking that people will spend time searching.
Research from Stanford found that you can eliminate up to 75% of your potential sales through a poor initial website experience.
Seventy-five per cent.
If they're in the research phase and they're clicking on multiple ads and have multiple tabs open then they are going to start to favour the ones that take them to exactly what they are looking for.
According to a study of over 2 billion dwell times, users often leave web pages in 10 to 20 seconds. You must clearly communicate your value proposition within 10 seconds.
That's almost impossible to do if they have to search around your website for what they've already said (when they Googled it) what they were looking for.
This is why specific landing pages for specific keywords/ad groups/campaigns are essential to get a higher ROI for your campaigns.
Remember: don't make them think.
So, if someone searches for chainsaws send them to the chainsaw page.
If they search for mowers send them to the mowers page.
If they search for a specific brand of mower, send them to a brand page.
Sounds obvious right, but so few people do this.
All of the campaigns we have at Pareto Marketing have specific customised landing pages (multiples there of) because it is essential for us to get the highest ROI for our customers.
We use and love UnBounce to build our landing pages.
With UnBounce, we don't need to touch our clients websites to increase their conversion. We create our own landing pages that are hosted on our clients' domain names so we have full control over getting them higher conversions!
Check out UnBounce if you want to start building your own conversion optimised landing pages.
We believe that you should have specific landing pages that are created solely for using in your paid ads, and on a per platform basis.
Make sure you can get into detail about what works and have full control over every element of your campaigns.
Not only should you build specific landing pages as standard, at Pareto Marketing we test them to constantly improve them, including:
• Making sure they are conversion optimized
• Running heat maps
• Set up and maintain full end-to-end tracking
BONUS: Basic tips for conversion optimising your landing pages.
These are basic tips but I see so many landing pages (usually homepages) without any of these:
Add calls to action
Make contact details super easy to find. You should have:
• Your phone number on the page
• Phone number in the header
• Phone number probably multiple times throughout the page too
• A form to fill in if relevant, again with call to action
Add credibility indicators. Think about adding:
• Logos of companies you work for
• Accreditation badges
• Vox pop testimonials from real customers
• Reviews or ratings – ideally from Trustpilot or similar
Targeted landing pages
Make sure you have multiple landing pages specific to what people are searching for.
Remember: Send chainsaw searchers to chainsaw pages.
Images of the product you are selling
Sales copy
Copy that solves the problem of the searcher doesn't just talk generically about your company
Of course, the science of conversion optimisation gets much deeper than this.
But for now, these quick action tips will get you ahead of 90% of your competitors.
Not having a follow-up / call answering process in place.
Getting a lead is just the start of the sales process.
As you'll be paying for every single lead that comes in to your business you need to make sure that you are doing everything possible to close the sale.
The great thing about using call tracking with recording is that you can track how your team answers the phones.
This will enable you to see where improvements in the call handling process can be made.
I'll give you a few examples from my client base.
Eliminating unnecessary steps
One client, working in the B2B service sector has a policy of doing credit checks before agreeing to do work with someone.
For many companies this is sound business practice and solves a lot of potential headaches.
However, it wasn't until call recording was in place and I was able to play back some of the calls to the Managing Director. They noticed the people answering the phones (not technical sales people), would start the credit application process too early.
The credit check was being started before the lead was passed to someone technical to see if they could even help.
The potential customers didn't like the detailed and time consuming questions. Especially before they'd even established whether this company was able to help them.
Sadly for the customer, once the credit check was processed, they were finally passed onto a technical representative and had to repeat many of the details again.
Identifying missed opportunities
Another client just had a person answering the phone saying 'hello', often in a bit of a gruff voice.
This was someone managing the switchboard – ready to pass the call onto the right person.
60% of the time it was an engineer out on the road or an existing client calling.
Often the people who would be asked for were unavailable. He'd usually give out their mobile numbers or say they were on holiday.
That's fine for existing clients or internal calls – but new leads need to be handled differently.
What's more, if the call needs to go to someone technical to provide a quote and they're on their lunch the person handling the call should be taking messages properly and ensuring that the leads were followed up.
None of this was happening.
When you're paying for leads to come in to your business you want to ensure that you are doing everything possible to turn these leads in to sales.
I actually went in and trained the whole team on how to answer the phone, how to take details concisely of what the estimator needs to know to provide a quote and ensure that a follow up system is in place.
You can have the most amazing leads coming in to your business all day every day but if they are not handled correctly and followed up, you are going to close far less of the business.
Pareto Marketing's job is to get those high-quality leads, but we always go the extra mile to ensure that our clients have the processes and procedures in place to close the sale.
This isn't an extra we charge for this is just something we do because it benefits our clients.
Not Spending Enough Money
This may seem counter-intuitive but hear me out.
One of the key ways to improve the performance of your AdWords account is to have enough data to make strategic, ideally statistically significant decisions.
Using data to make decisions
If you don't spend enough money or your account hasn't been run properly for long enough then you won't have enough data to get an accurate picture of what's really going on.
AdWords can be a daunting cost to your business, especially when you're just getting started.
However, for the right product and market it can work incredibly well when you focus on the commercial intent of people searching for what you sell.
For the majority of industries, it is a good fit but you need to prove it works for your business and circumstances.
Data will tell you this.
Missing out on potential opportunities
Another issue with spending too little, is that you won't be capturing enough of your potential market.
This is called 'impression share'.
It's how often your ad is shown as a percentage of the amount of searches.
For example, there might be 10,000 searches in your market per month, but your budget might only allow for your ad to be shown for 1,500 of those searches.
This will be down to several factors but the main one is budget.
If you're budget only allows your ad to be shown 1,500 times – you're only getting eyeballs on your ad 15% of the time.
An even smaller percentage will click on your ad, and an even smaller percentage will give you a call.
The point here is that the more money you spend the more of the market you will capture.
This needs to make economic sense for your business.
If AdWords is working well for you and your impression share is low then there's a lot of potential opportunities that you're missing out on.
Not sure if you have the budget – then it's time to evaluate all of your marketing spend across all channels to try and understand what is working for you best (and what is most trackable).
If that's AdWords then it might be time to spend more money there, get more data and be able to make even more strategic decisions.
BONUS TIP:
When you are assessing the viability of whether AdWords is good for your business you need to look at:
So, while it might cost you a lot more to gain a client and make an initial sale, if that client buys again multiple times over the next 5 years then the acquisition cost of that client can be spread over the value of all those sales.
Remember: acquiring a new customer can cost anywhere from five to 25 times more than retaining in current customer.
This doesn't mean to can forget new customers. After all, the way to grow a business is to get fresh customers in, keep them and keep selling to them over time.
But make sure you consider these metrics when reviewing how much you spend.
Not Using Remarketing
If you are paying for visitors to come to your website then you really want to make sure that you are getting them to enquire about your services.
Depending on your marketing medium and campaign then you can expect perhaps only about 1 in 10 to even call you.
This is where the power of remarketing comes in.
Once someone has 'raised their hand' and indicated that they are interested in your product or service by clicking on your ad then you don't want to just let them go.
You've paid to get them this far.
Often people will be shopping around or doing research for the future.
If they click away from your site it's highly likely that they will forget about you.
That's just how it is.
We are bombarded by ads and marketing messages. Some research suggests we could be exposed to up to 20,000 marketing messages every single day.
It's hard to stand out in the crowd.
But there is an old saying that you need 7 touch points before you make a sale or get and enquiry (and sometimes up to 13 ).
Let's get a bit more scientific.
Google actually tracks this, they call it the 'Zero Moment of Truth'.
The Zero Moment of Truth (or ZMOT) refers to the moment a user starts researching about a product or service before purchasing anything.
This is happening more and more. Within one year (2010 – 2011) the average user went from looking at 5 pieces of content before purchasing an item to 10 pieces of content. Doubling the time they spent researching!
This is where remarketing gets really useful.
They might have been researching and not ready to buy.
But by remarketing to the people who have already visited your site there is (no matter how small and in the back of their mind) a small memory of your company.
By serving up ads to them as they go about their daily lives you can reconnect with them and remind them that you offer the product or service that they were looking for.
Some business owners find the practice of remarketing uncomfortable, they refer to it as 'stalking'.
I prefer to think of it as 'reminding'.
You are reminding your potential clients that you are there and ready to help them solves their problems. And when the Google Display Network reaches 90% of internet users, why wouldn't you?
If your competitors knew about this tool would they use it? Some probably already are!
Remarketing could be a strategic tool to enhance your AdWords account and stay ahead of your competitors.
It still surprises me just how many big spending AdWords accounts that I have audited don't have a remarketing strategy in place.
While this is not an exhaustive list, when it comes to AdWords these are some of the most common opportunities that I see when auditing accounts.
And these are huge opportunities.
On the surface, AdWords can seem simple. You just pick a few keywords, make a little ad and you'll get customers, but as you can see there is a lot more to it than that.
There are some fantastic and highly advanced tools you can use if you have someone with the capabilities to manage your account and do it properly.
You can also overcome potentially costly setup issues that are wasting money.
Money that could be better spent on what works to generate more leads and sales for your business.
As a final note, no matter what the tool (AdWords, Facebook, Print Ads, Networking) many of the true tried and tested principles of a well thought out marketing campaign still remain.
You need to understand your audience, how you can help them, show that you can help them and follow-up with them (and provide exceptional service).
All this – while tracking what works and what doesn't for your business with data and facts not emotions and assumptions.
What's most important is that you don't lose sight of the strategy, the process and your goals.
Don't sacrifice anything for the sake of some vanity metrics, putting the tool before the process or being hoodwinked by ignorance.
Don't fall foul of these potential (and all too common) pitfalls.
#ppcgeeksblogs
Book Your 100% Free PPC Audit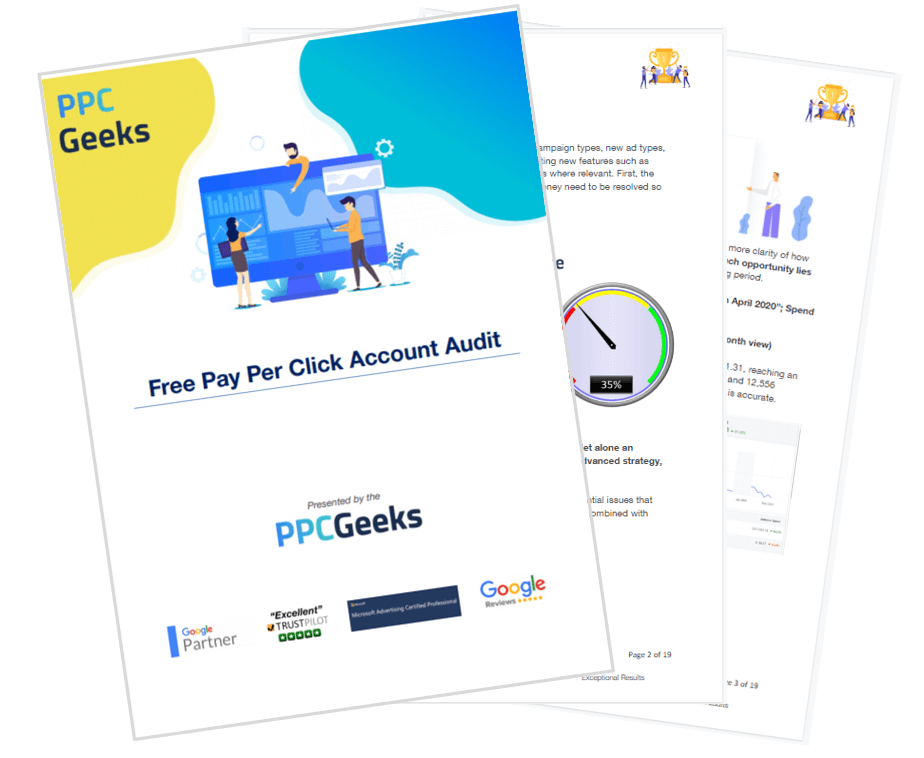 SIGN UP TO OUR NEWSLETTER