AdWords vs AdSense: What's the Difference and Which is Best?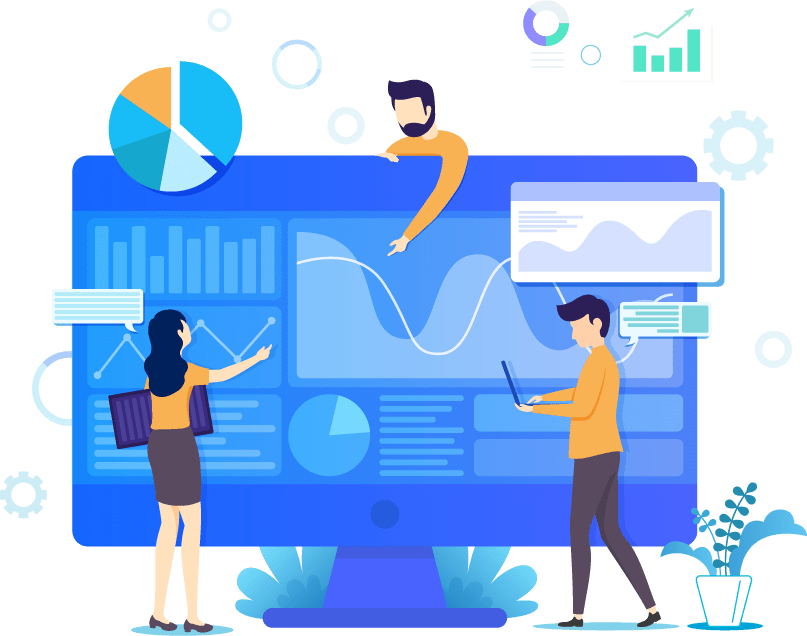 AdWords vs AdSense: What's the Difference and Which is Best?
AdWords vs AdSense: Our Free Guide!
AdWords vs AdSense: or known as 'Google Ads' Vs AdSense What's the Difference and Which is Best For You
AdWords vs AdSense. They're both PPC platforms and they're both run by Google, but what's the difference and which is best?
Before we go any further, let's sum up the key difference in a couple of short sentences:
AdWords is used by businesses, marketers and advertisers to place ads in Google search results, and other places.
AdSense is used by website owners and publishers to place ads on their websites, to generate extra revenue.
This blog will outline the key features of each platform and weigh up some pros and cons. Both are used by completely different people to achieve a range of different objectives, so we're here to help you decide which is right for your business!
What is Google AdWords?
AdWords is Google's oldest and most widely-used PPC platform. It's used by marketers and businesses to put ads on Google search results pages, on apps like Google maps and YouTube, and on numerous sites across Google's display network.
How does it work? Think of it like a giant ongoing auction in which advertisers bid against each other to appear in the search results. You can specify the keywords you want to bid on and the maximum amount you're willing to bid. PPC stands for "pay-per-click", which means you only ever pay when users click on your ads.
For a more detailed explanation of what Google AdWords is and how it works, read our guide here.
What are the benefits of Google AdWords?
If you use Google AdWords strategically you can:
Significantly boost traffic to your site
Receive an excellent ROI in no time at all
Compete with the biggest and most powerful businesses in your sector on an even playing field
Get your ads seen by people who are actively looking for your products and services, and actively looking to buy
Get more leads, more sales, more newsletter sign-ups, more app downloads – whatever you want to achieve!
It doesn't end there, either. AdWords is scalable, so your campaign can grow at the same pace as your business. It offers incredible insights with some very powerful reporting tools, and you can selectively target potential customers based on a huge range of demographics.
What are the downsides of Google AdWords?
AdWords is designed to be easy to use, but the interface is loaded with so many options that it can be quite overwhelming to newcomers.
Getting to grips with AdWords doesn't necessarily involve learning a new language, but there's still a lot of terminology to familiarise yourself with. And then there's the whole bidding system. Honing your bidding strategy can take a lot of trial and error and, for want of a better word, instinct.
If you don't know what you're doing with AdWords, you might find yourself rapidly blowing your budget without seeing any results.
There's some other downsides too. A good AdWords strategy involves taking the entire sales funnel into consideration. It's not enough to have great ads with great targeting. You also need to send people to a good landing page that's been carefully optimised to boost conversions.
Finally, AdWords success comes easier to businesses in some sectors than in others. In certain sectors it can cost so much to bid on popular keywords that smaller businesses might feel like they don't stand a chance.
There are always ways round these things though, if you know what you're doing.
In short, when it comes to AdWords, it really pays to have an expert on your side!
What is Google AdSense?
AdSense is another of Google's PPC platforms, but whereas AdWords is used by businesses and marketers to place ads in search results and other places, AdSense is exclusively designed to place ads on websites.
It's a service that's used by site owners and web publishers to boost their revenue. Google pays them for the ads based on their site based on either clicks on the ad or the number of times the ads are seen.
These sites must sign up to AdSense before any ads appear on their site. They also get to choose where the ads appear on their site. As for which ads appear on which site, Google tries to show ads that are relevant to each site's audience. So ads for luxury dog kennels are likely to appear on sites about caring for dogs.
For a more detailed look at what AdSense is and how it works, here's a short guide written for website owners.
What are the benefits of Google AdSense?
For businesses and marketers, AdSense offers a further means of getting your ads seen by a relevant audience. It can be great for increasing brand awareness and, as the ads you create can feature images and other fancy features, you could see a boost to sales and leads, too.
If you're running an AdWords campaign, you can choose to have your ads displayed on Google's display network. This means your ads may appear on any sites that have agreed to participate in AdSense.
Allowing your ads to run on the display network can sometimes result in a lower cost per click for your ads. PPC specialist Neil Andrew reports that in one campaign the price for running ads on the display network was slightly cheaper than running ads purely on Google's search engine.
We mentioned above how AdWords can feel prohibitively expensive in certain competitive sectors. In these cases, AdSense could help you to reach a large audience for less. This approach might also get you good results when the monthly search volume for your target keywords isn't large enough to rely on AdWords alone.
What are the downsides of Google AdSense?
Oh, there's quite a few.
If you're a business or a marketer looking to sell a product or a service, the biggest downside of AdSense is that you have very little control indeed over where your ads will get seen.
Your ads will only ever appear on sites that have agreed to participate in AdSense. And, in theory, they'll only appear on sites that are relevant to your target audience, but you've no way of ensuring that they'll appear on popular sites or high quality sites.
This could mean that very few people see your ads. It could also mean that your ads appear in places where you don't want to be seen. What if your ads appear alongside a controversial or inflammatory blog post on an otherwise relevant site? Even though you had no say in this ad's placement, your business's reputation could still take a hit.
Another thing: It's up to website owners to decide where exactly the ads appear on their site. They may not place them in areas where they're likely to be seen and clicked. And even if they did, the people who visit these sites might be interested in your products or services, but they won't necessarily be looking to buy. So, even if you're reaching the right people, you may not reach them at the right time.
AdWords vs AdSense – Which is best?
This question's academic, really, seeing as you'll only use AdSense if you want to make money from the content on your site. It's a service for publishers. AdWords is for advertisers and, as advertising platforms go, it's one of the most powerful and effective options available.
So, which is best? If you've got something to sell online, we won't hesitate to declare that AdWords is the Google PPC product for you.
But as we said above, AdWords works best when you know what you're doing. If you don't know what you're doing, it can be costly and ineffective.
Want to know more about how AdWords can help you to achieve your business goals online? We have a long track record of success when it comes to helping businesses run successful PPC campaigns. Get in touch to find out how we can help you.
Book Your 100% Free PPC Audit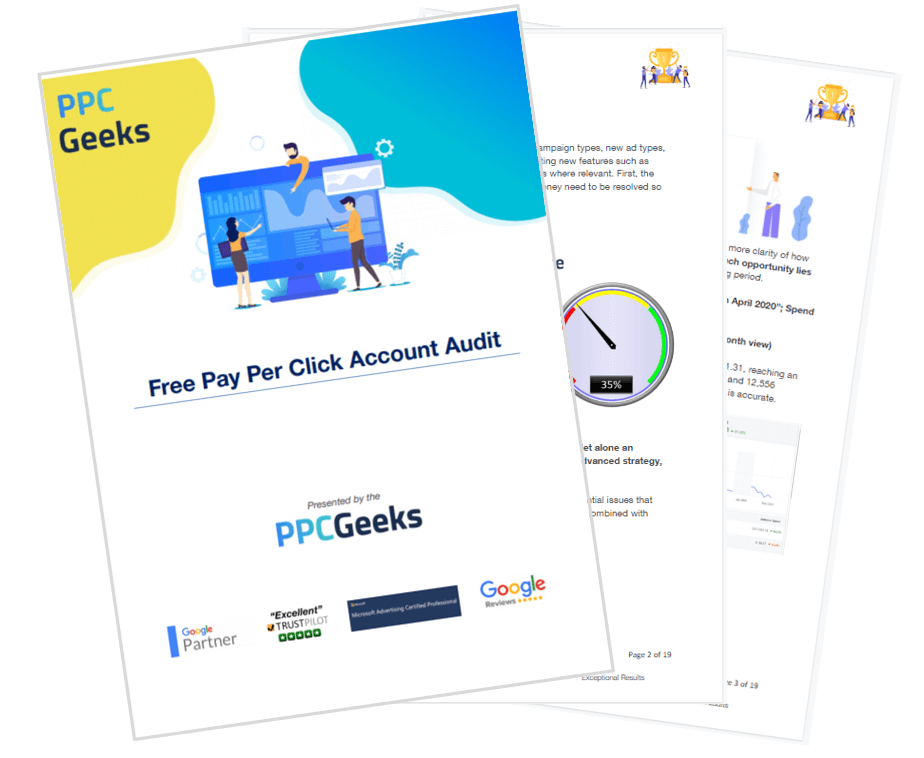 SIGN UP TO OUR NEWSLETTER