Running PPC In-House? 7 Ways You're Wasting Money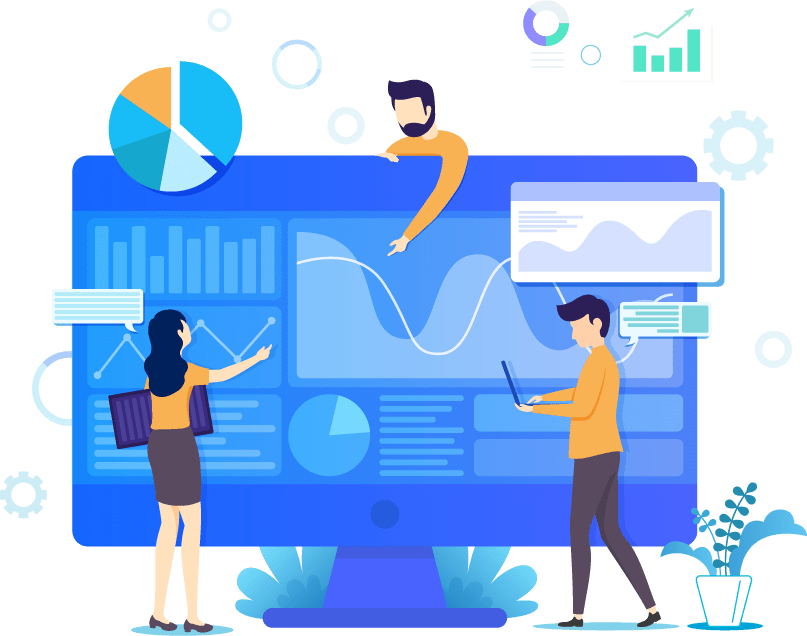 Running PPC In-House? 7 Ways You're Wasting Money
PPC In-House? A large majority of business owners understand that you need to advertise to get in front of customers.
In 2017, the best place to do that for the overwhelming majority of businesses is online, and specifically in Google search.
Have you checked out your Google search results recently? I'm going to assume you use Google seen as over 90% of the online population does.
Google Advertising are taking over the search results (SERPS)
Last year (2016) Google made its biggest updates to AdWords for a long time, including removing sidebar ads, expanding the amount of text space advertisers have to use and critically changing from 3 to 4 results at the top of searches.
Pull out your smartphone. When you search for a commercial team (try 'pest control') notice how the only results you see on your screen are ads. You have to scroll past two screens of ads to see any organic results.
The real estate given to ads in a mobile-first world is phenomenal and still expanding.
Why would Google make these changes? More money.
The only way to get to the top
If a potential customer of your business searches for what you sell, they are going to see ads first.
It doesn't matter how long you've been in business, how much you've spent on SEO or, in many cases, how local you are to their search. What matters is that, for the keywords you want, you pay to play to be at the top.
If you don't, that's fine. But your competitors will. It doesn't matter if they're a start-up or big player, if they pay they will be there. Right at the top. Ahead of you.
Love it or hate it but these days if you want presence in Google search results then you need to be paying for AdWords.
For commercial intent keywords 2/3s of people will click on ads and overall less than 2% of people even get down to the last results on the 1st page.
I'll say it again, if you are not paying for Google AdWords you are missing out on a huge amount of leads. Leads that are going straight to your competitors.
Now I've hopefully convinced you that you have no choice but to advertise on AdWords. Many business owners have come to this conclusion themselves – let's look at why this can go horribly wrong if it's managed incorrectly.
Can you be sure your AdWords account is working for you?
AdWords does not work for every business, especially if not managed correctly. If you are not aware of the data that proves what works and what doesn't you could be losing thousands.
I've had many business owners tell me that AdWords must be working for them because they get plenty of calls. That's fine but that's anecdotal evidence, and we want real hard data.
It could be that you are getting the same level of enquiries but spending 90% less if your account was being managed properly. Or you could be putting the 90% of money that is wasted in to the areas that work and getting even more leads.
4 problems with in-house PPC management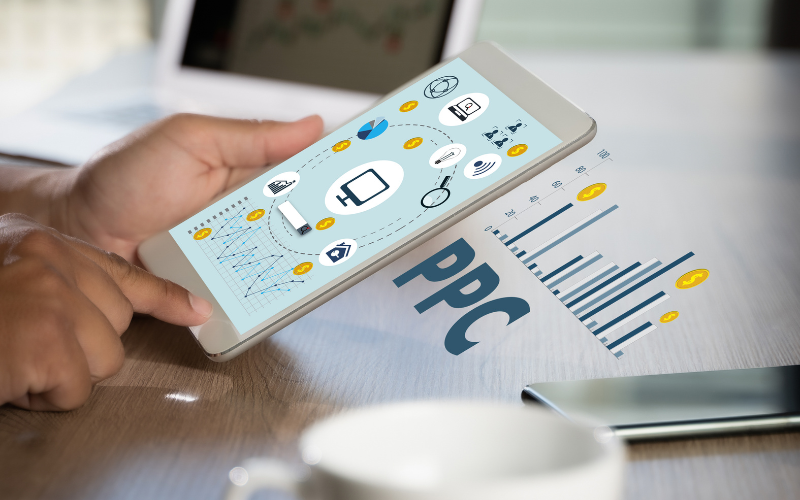 In-house employees often have the best of intentions but their environment doesn't help them. They're contending with so much day to day that the account, and your profitability, suffers.
Day to day gets in the way.
Often when the management of an AdWords account is given over to an in-house employee it is not their only job to manage it.
Often they are just given a steer of "can you set us up on AdWords" over and above the other day to day job activities that they have to complete. Then, for months on end, money is piled into an account that is barely being managed.
Competition creeps up on you
Inevitably initial enthusiasm, if there was any, wanes and they forget to check or update the account every day which turns into weeks which turns into months.
Big changes to the competitive market for your advertising space will come and you will miss it.
Major updates are missed
AdWords is constantly updated. There are changes not only to the market but functionality. New features are added and taken away overnight.
There's already been numerous updates in the last couple of months.
Don't keep on top of these and you'll miss huge opportunities. You'll waste money and you'll miss out on new leads (probably to your competitors).
No budget for tools or training
For the vast majority of businesses, it doesn't make businesses sense to invest in the sophisticated tools, educational resources and training available to make their campaigns far more lucrative.
If you use a reputable Google Ads Agency, ideally a specialist in AdWords and your market, especially one that is partnered with Google then you are going to have more experienced people managing your account.
You'll have better access to the information you need to make your account more profitable.
You'll get better results.
PPC In-House 3 ways you could already be losing money
If you don't have these three critical things in place for you Google AdWords then I guarantee you are losing money every single day.
No call tracking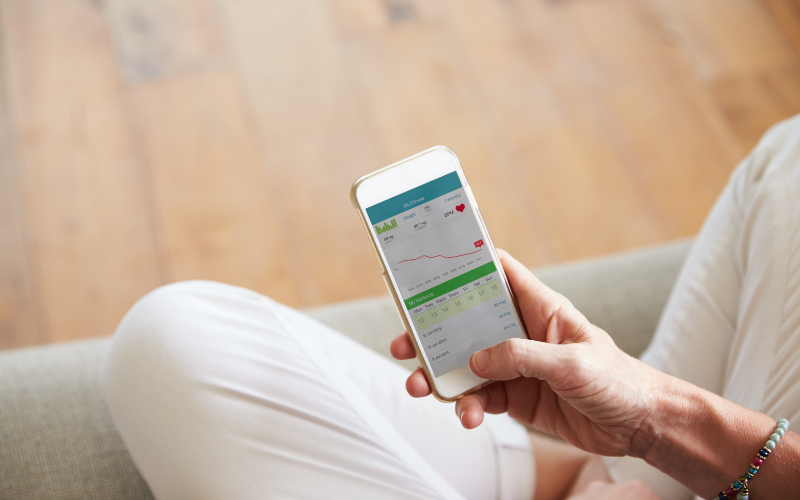 If you are looking for phone call leads and you do not have call tracking in place, then you have no accurate way to trace where the calls are coming from.
Not only will you be unable to attribute them to AdWords, referrals, or some print ad you've run. You won't know which ones of these work and which don't.
Without this information you can't know where your money is being well spent. Or even worse, wasted.
Sending traffic to your homepage
I audit a lot of accounts and can tell you that the vast majority of companies (and disappointingly many of those managed by agencies) send traffic from their AdWords clicks to their homepages.
By their very nature the homepage of your business is not targeted at the specific search that someone has done to get to your business.
PPC In-House Not having negative keywords
This is a big one. Let me explain what it means.
A negative keyword is a word or phrase that you can set within Google AdWords for anything you don't want to show up for. If you are a pest control provider you might want to show up for "pest control [insert town name]' but not for 'pest control jobs'.
If you show up for the latter then this isn't someone looking to buy your services, this is someone looking for a job. When they click on your ad you've paid for it.
If you continue to pay for clicks like this your ROI is going to suffer.
How else could I be losing money in AdWords?
There are many other things (hundreds!) that could be wrong in your account. But these three are the most common – and they are especially prevalent for companies that have their AdWords run by and PPC In-House team.
Do you know whether your AdWords account is in ship shape? Get a free PPC audit and we'll tell you.
Book Your 100% Free PPC Audit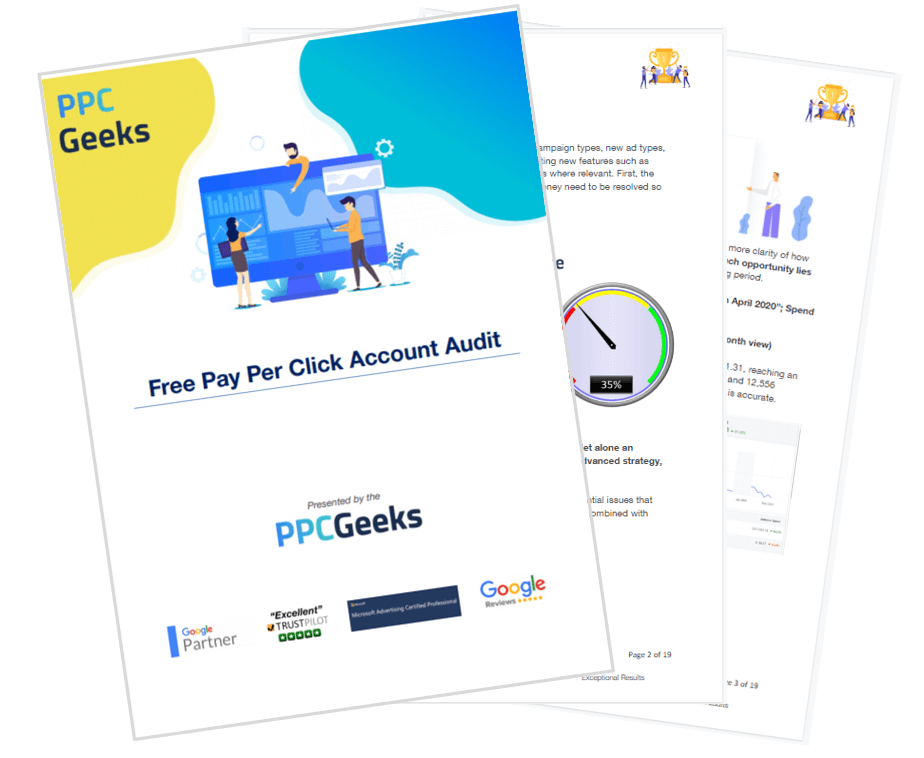 SIGN UP TO OUR NEWSLETTER