Give Your Business the Advantage with YouTube Advertising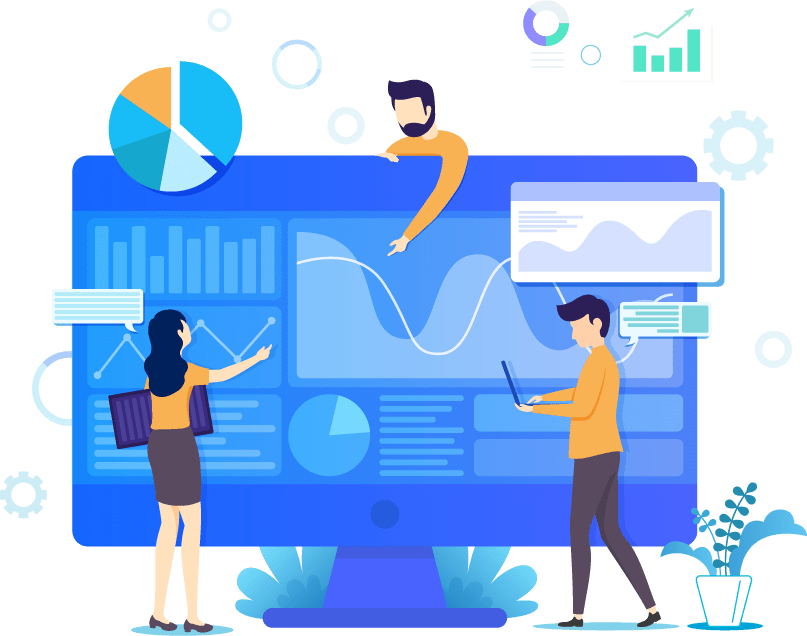 Give Your Business the Advantage with YouTube Advertising
YouTube Advertising: Give Your Business the Advantage Across Your Audience with YouTube Advertising
A recent study has found that 83% of videos in Google search results come from YouTube, reaffirming the idea that YouTube ads are the most dominant when it comes to Google searches.
Conducted by the Wall Street Journal, the study highlighted: "Google searches placed YouTube videos first in video carousel results by an overwhelming margin compared with other video platforms."
A further study conducted by Perificient, also stated that YouTube videos rank in the top 10 more frequently than self-hosted videos, or videos on different platforms.
Alongside dominating video rankings in Google, this study also revealed that ranking algorithms for videos in Google search and on YouTube are "fundamentally different."
They examined YouTube and Google search rankings for around 6,100 search queries to estimate YouTube's dominance in Google search and the key differences in video rankings on Google and YouTube.
Where videos in Google results appear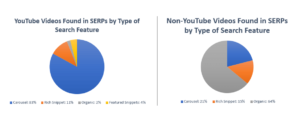 In response, Google has always denied that it acts more favourably to certain video platforms, stating that the reason YouTube videos perform better is due to good SEO and page structure.
YouTube Videos are more likely to appear in the carousel
The study went on to highlight that YouTube videos most frequently appear in carousel. Usually, when you search a query on Google, videos will be displayed either as snippets, carousels, rich snippets and in the general organic search results. This study found that carousel was most frequently displayed, and videos from third parties were more often found in the organic search results further down the page.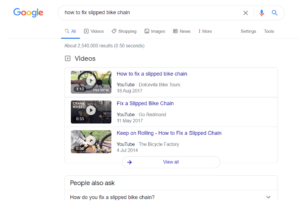 What this means for advertisers like you
Currently, around 2 billion people watch videos on YouTube every month! It's clear that as the appetite for consuming content via video increases, YouTube will do the same. A 2018 study by Cisco suggests that the video will account for 82% of all internet traffic by 2022, by which time nearly half of all devices and connections will be video-capable.
Video marketing is still under-used by many advertisers, opening a wealth of missed opportunity. By making use of YouTube advertising for your business, you can increase your chances of showing up in search results and improving your rankings.
Similar to other types of online ads, YouTube ads allow you to specifically target certain audiences that are relevant to your business. Whether they are tech lovers, sports fans, make-up enthusiasts or pet owners, YouTube advertising will open up a whole new audience of potential customers.
The study revealed that videos tend to be displayed in Google results most often for search queries such as 'how-to, tutorials, informal queries, reviews and entertainment'. For videos to rank, query relevance and links are the most important variables to consider. So, if your business can begin to create relevant video ads, it could help to broaden the awareness of your brand by capturing attention and driving demand at scale.
If you have set up YouTube videos correctly, you could benefit from exposure both organically on Google, and by using the YouTube videos for ads to specific groups of people using 'Find my Audience'. With good targeting, your videos will only be seen by relevant people who may be interested in what you are offering. Plus, you only ever pay when people actually engage with your ad, if they skip before 30 seconds, you don't pay a thing!
If you're looking to boost your exposure using video marketing, we can help. PPC Geeks offer a range of services that can help you stand out from the crowd. We offer business 100% Google Ads audits, so you can get the best out of your online campaigns. Contact our team today to find out more.
Book Your 100% Free PPC Audit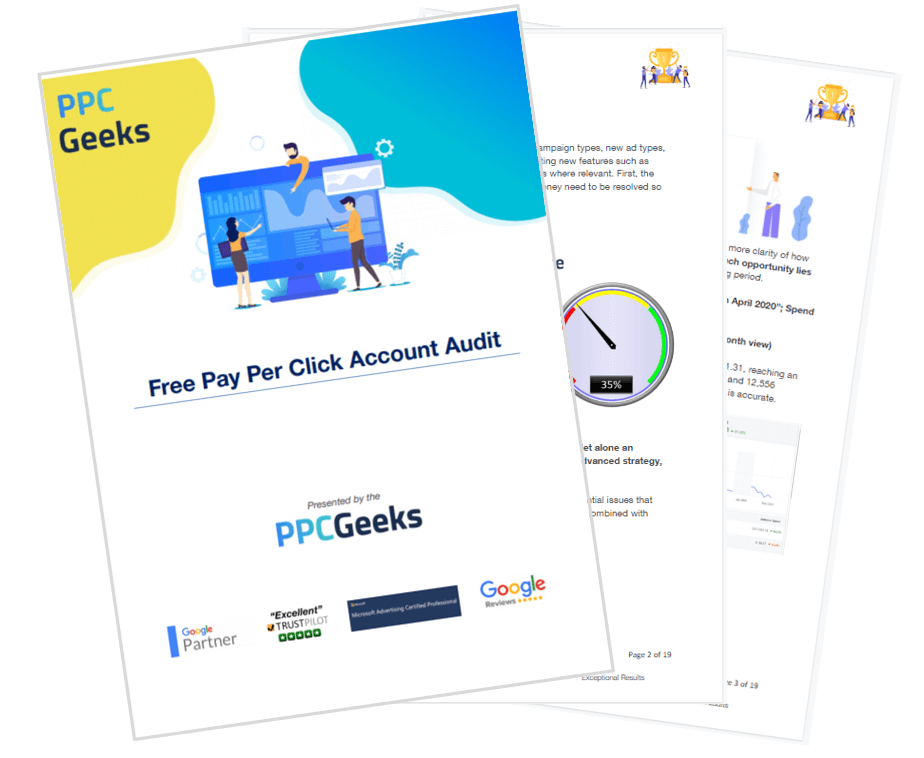 SIGN UP TO OUR NEWSLETTER