How AI and Machine Learning are Transforming Ecommerce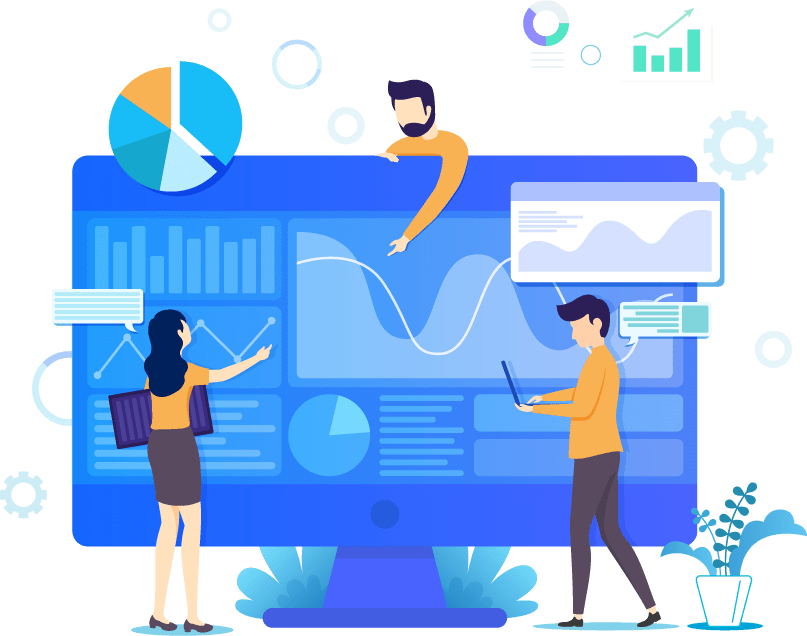 How AI and Machine Learning are Transforming Ecommerce
AI and eCommerce machine learning are providing a new foundation on which businesses can thrive.
AI related learning tools can help today's online retailers deliver an optimised customer experience through their websites. All by using customer data to make more informed business decisions. And more accurately predicting the next wave of technologies.
Let's take a closer look at how AI and machine learning are transforming the eCommerce industry.
How is AI and eCommerce Machine Learning Changing the Industry?
Retail giant Amazon has long recognised the benefits of AI and other machine learning technologies. So, if it's good enough for Amazon, how can AI and eCommerce machine learning transform your online retail business.
Enhanced Targeted Marketing
Personalisation is a top priority for this generation of PPC experts. Though according to most retailers only 15% say they've 'implemented personalisation across various channels.' Standing out from the crowd with more personalised messaging is one of the main advantages of AI and eCommerce machine learning.
This revolutionizing technology has enabled more detailed personalisation techniques to customise content user by user. This enhanced targeting marketing stems from analysing past purchasing histories and other customer interactions.
Enhance Customer Retention
Delivering targeted marketing messages which are personalised per customer can seriously increase customer retention rates.
Recent omnichannel personalisation research noted that there's a 10-15% uplift potential in revenue and retention when omnichannel personalisation strategies are implemented.
By personalising your AI and eCommerce related messaging, you can increase your ROI, for direct messaging can rapidly gather pace and ultimately outstrip most traditional marketing campaigns.
Seamless Sales Process
Using AI can help you construct a more robust sales process by gathering data about your customers. And automating the remarketing of abandoned cart inquiries.
You can progress customers through your sales funnel by having them engage with chatbots for simple questions, for instance. Not only does this make the sales process more seamless, but it also saves you money by not having to employ anyone to manage these requests.
How to Use AI and eCommerce Machine Learning in your Marketing Strategy
There are plenty of examples of how to use artificial intelligence and eCommerce machine learning in your advertising strategy.
Personalised Product Recommendations – Websites that recommend items you might be interested in based on previous purchases use AI and machine learning to analyse your purchase history. It's easier than ever to process customer data and use it to enhance your joint strategy.
Pricing Optimisation – AI enhanced pricing optimisation can transform your ROI, predicting when to increase your prices, what products to discount, and calculating the minimum price drop required to spark a sale.
Smart Logistics – When used to manage your logistics, AI and eCommerce go hand-in-hand. From using real-time information through sensors, to RFID tags to manage your inventory, to improving your forecasts, AI fueled logistics can help revolutionise your eCommerce business.
PPC Geeks – An Authoritative AI and eCommerce Marketing Agency
We pride ourselves on what we achieve for our clients on a daily basis, be that great results or adopting AI to maximise your eCommerce business. Contact PPC Geeks to see how we can help boost your eCommerce through AI management and specialist machine learning.
We always have your best interests in mind. If you require any help or want to improve your PPC or Google Ads, then invest in one of our 100% FREE eCommerce Ads audits.
Book Your 100% Free PPC Audit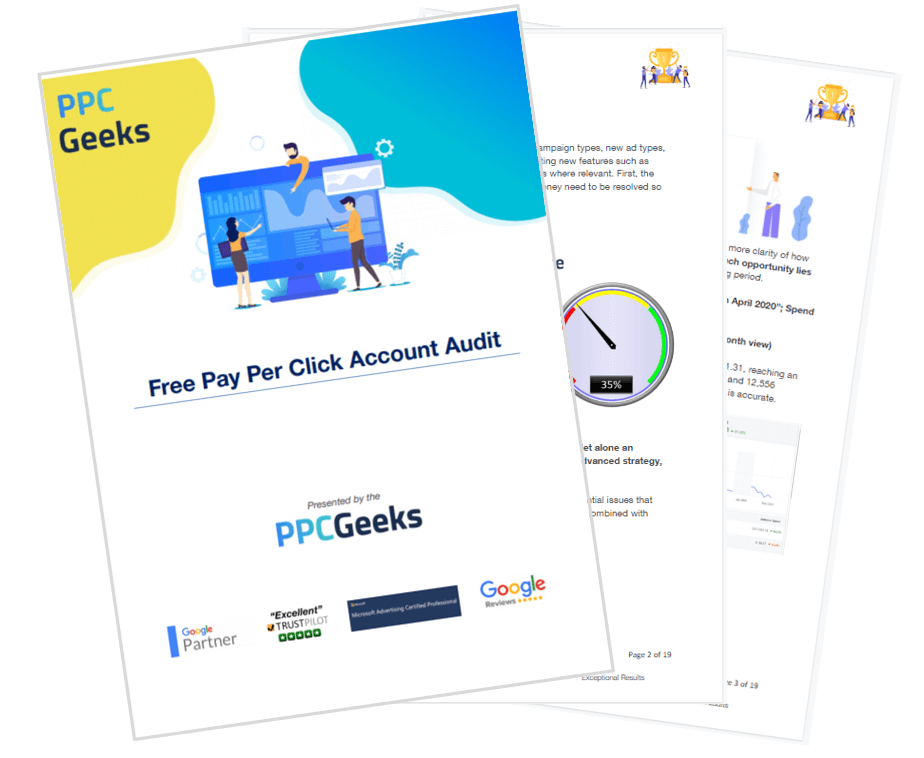 SIGN UP TO OUR NEWSLETTER