21 PPC Lessons Learned in the Age of Machine Learning Automation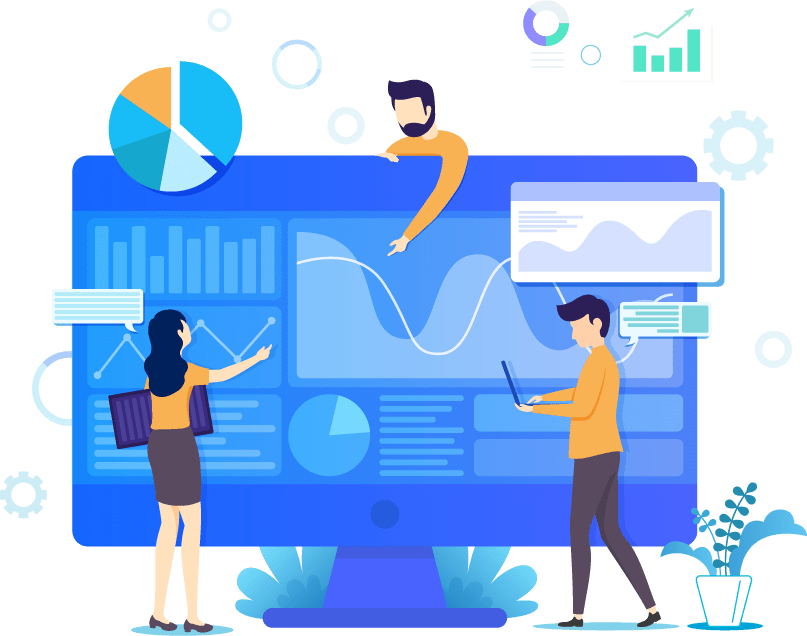 21 PPC Lessons Learned in the Age of Machine Learning Automation
If you're anything like me who has worked in the PPC industry for quite some time, then you've probably learned a few machine learning automation lessons over the years on your way to becoming a PPC expert.
So, what you're about to read is a compilation of some of the best, most useful ML/AI lessons I've managed to pick up and learn during the age of machine learning automation.
Indeed, some things change over time, but some core PPC lessons remain just as valuable and relevant from when they were first learned.
PPC Lesson 1: Volume is Key to an Automated Strategy
In short, a machine cannot optimise toward a goal if there isn't enough data to find a constant.
For example, Google Ads may recommend "Maximise Conversions" as a bid strategy, but the budget is miniscule and the clicks are expensive. In a case like this, you have to apply a Smart Bid strategy goal capable of hoovering up data to optimise.
So a more successful option might be to consider "Maximise Clicks" or "Search Impression Share." In less sizable accounts, that can make more sense.
Machine Learning Automation PPC Lesson 2: Apply Proper Learning Expectations
Any Google Ads expert would be the first to admit the importance of learning. However, for a machine to learn what works, it must also learn what doesn't work.
When launching your first responsive ad type, prepare to be underwhelmed. The system needs that initial data to do some learning of its own first.
So, with this in mind, it's important for you to set expectations both for yourself, but more importantly for your stakeholders and clients.
PPC Lesson 3: New Skills
Though it's always good to never forget your roots, it's important for even the most experienced Google Ads specialist to continue learning.
With this in mind, in the age of machine learning automation, it's good to bear in mind a few things such as thinking about individual snippets and creative components of campaigns, while also remembering to use AI when it comes to A/B testing high volumes of data.
PPC Lesson 4: Stay Abreast of Onsite Changes
Any type of automation relies on human input. That said, some simple changes that the AI may feel to be not important could, in fact, seriously damage your campaign.
From implementing code that messes up how your page loads to replacing a hosted video with a YouTube link, just remember to stay abreast of any onsite changes the AI makes.
Machine Learning Automation PPC Lesson 5: Recommendations Tab
The best advice to bear in mind regarding Recommendations are the below two points:
Interpret them through a critical eye. Remember this is a machine, and it doesn't always have the context you do
Be careful where you click. It's easy to implement a recommendation, which is great, albeit it can be easy to make a mistake
PPC Lesson 6: Keep a Close Eye on Your Search Impressions
In short, Search Impression Share is a gauge to inform you what percentage of the demand you are showing to compete for.
However, search impression share is not the most important metric in the world, though it's equally vital to keep a close eye on it regardless of your goal – especially if you decide to implement a smart bidding rule that could negatively impact other metrics.
Nevertheless, one PPC lesson to bear in mind.
Machine Learning Automation PPC Lesson 7: Stay on Top of Any Updates
Sometimes things change. It's your job to stay on top of it.
Indeed, whether you're working on Smart Shopping campaigns or more Local Campaigns, it'd be useful to bear this PPC lesson in mind and stay on top of any updates you need to do ahead of schedule.
PPC Lesson 8: Keep Separate Notes & Records
Notes and records don't need to be hugely complicated, they just need to be simple yet thorough. Indeed, for the majority of campaigns all you need to include are the client's goals and objectives and your justification of where you are now, not forgetting your results along the way of course.
You deserve to take a holiday at some point, and so heeding this PPC lesson will come in handy when putting together your next handover.
Machine Learning Automation PPC Lesson 9: Reporting Doesn't Always Mean Actions
This is as simple as it sounds. When putting together a report, don't feel inclined to include actions for the sake of doing so.
Save yourself valuable time by reporting thoroughly albeit without actions.
PPC Lesson 10 (Machine Learning Automation): Upload Tools are Extremely Valuable
If you manage a large volume account with a varying number of campaigns, then anytime you can document your inputs in a spreadsheet for a bulk upload you should do it.
Just make sure you quality check any bulk actions taken.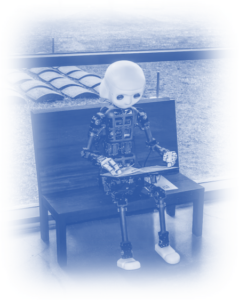 Machine Learning Automation PPC Lesson 11: Always Automate the Everyday Tasks
Always automate the most mundane tasks, including:
Pausing low performing keyword
Pause low performing ads
Scheduling
Bid adjustments based on success metrics (example Maximise Conversions)
Bid adjustments to target average position
Bid adjustments during peak hours
Bid to impression share
Controlling budgets
Implementing this PPC lesson will save you some serious time.
PPC Lesson 12: Innovation is Key
This PPC lesson is more for the PPC managers amongst you.
For those who manage enterprising PPC campaigns, it's important to innovate beyond the default tools available to you in order to use your budget wisely and spread costs out more evenly.
PPC Lesson 13: Try New Things In Moderation
Speaking of new things…
Devote 10% of your management budget to innovation and trying new things. That said, always start with a beta and go from there, even if that's just a new landing page or call to action button.
PPC Lesson 14: "Pin" when you have to
If you are required to display a certain message in the first headline of your work, you can 'pin' it to an ad meaning that it will only insert the phrase in the allotted point.
Obviously if you "pin" everything, then the ad is no longer responsive. However, pinning has its time and place.
PPC Lesson 15: The Magic GIGO Rule
Google's ad platform is set up to perform any heavy lifting to test for the best possible ad combination submitted by you to achieve success.
The platform can either perform that heavy lifting to find the best combination of a perfectly built ad campaign or a 'garbage' one.
In short, an RSA doesn't negate the need for expert ad copywriting.
Machine Learning Automation, PPC Lesson 16: Educate legal, compliance, & branding teams in highly regulated industries
If you've managed campaigns for an organisation in a highly regulated industry such as healthcare, for example, you'll be well aware of how important it is to educate your team on the importance of compliance.
When it comes to RSA campaigns, do yourself a favour and be aware of any legal potholes you may encounter, because this is one PPC Lesson you can't afford to overlook.
PPC Lesson 17: Don't Set and Forget
A lot of Google Ad consultants make this mistake on a consistent basis, but it's nevertheless an important PPC lesson to remember.
In short, use automation to do the heavy lifting and automate the mundane tasks, but don't forget to check back in on your campaigns and always have one hand on the control lever.
PPC Lesson 18: You Know More Than The Computer – Always Remember That
This is less of a PPC lesson and more of just something to bear in mind: you know more than the computer. So, always use your best judgement before making any decisions.
PPC Lesson 19, Machine Learning Automation: Know When to Quit
Sometimes, when it comes to low-budget campaigns, it's important to know when to quit. Also, if you don't want to quit, then maybe don't invest your time and money into automation and instead, keep it as manual as possible.
Something to bear in mind nevertheless.
PPC Lesson 20: See What Your Peers are Doing
Speak to your peers and friends in the industry and you'll quickly feel more assured about what you're doing; you'll also be able to get some valuable advice when you may need it most.
Not everyone needs to be seen as a competitor. Instead, use your network to your advantage rather than your disadvantage.
Machine Learning Automation, PPC Lesson 21: Strategy, Strategy, Strategy
Automation provides marketers with the opportunity to be more strategic than ever before, even more so due to the fact that the AI is now doing the heavy lifting.
From thoroughly understanding your business objectives to working to define your strategy with your key stakeholders, however you want to use your time, now is the time to do so more wisely.
Trust PPC Geeks – The Best PPC Agency in the UK
We pride ourselves on what we achieve for our clients on a daily basis, and we are also more than happy to teach them a PPC lesson or two in the meantime. So, if you want to work with one of the top PPC agencies in the country, then PPC Geeks is the place to be.
As we always have your best interests in mind, if you require any help or want to improve your PPC or Google Ads, then why not invest in one of our 100% FREE, completely comprehensive PPC audits or Google Ads audits?
Book Your 100% Free PPC Audit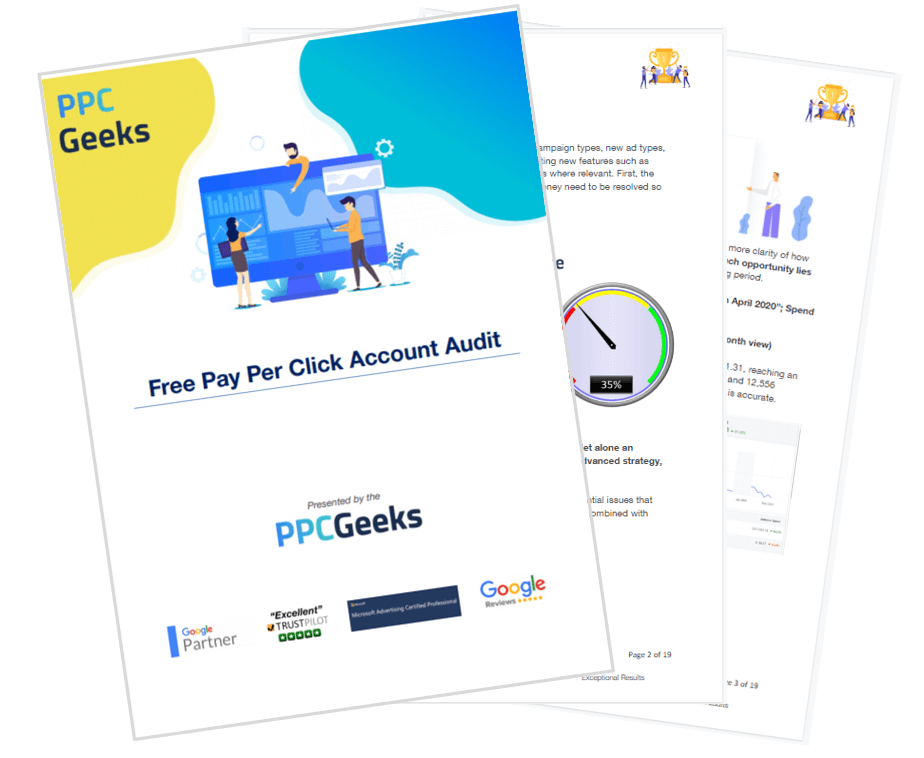 SIGN UP TO OUR NEWSLETTER