One in Three Brits Prefer to Reach Customer Service via WhatsApp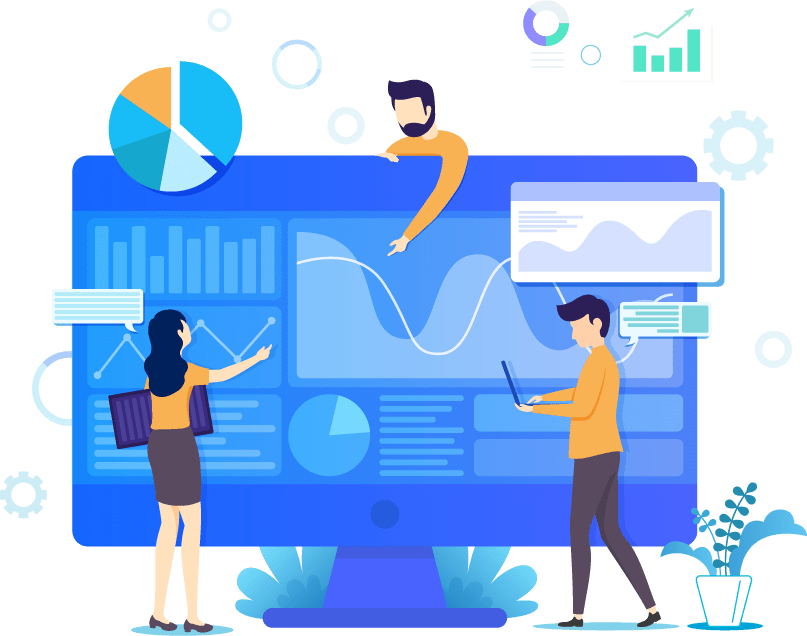 One in Three Brits Prefer to Reach Customer Service via WhatsApp
New research published recently discovered that one in three Brits prefer to reach customer service via WhatsApp. This news has sparked robust discussion around whether or not businesses now need to adopt a more comprehensive omnichannel presence.
While call centres have always been the dominant means of communication between brands and their customers, there now seems to have been a significant shift in how we like to be contacted, with under half of the population prefering to reach customer service via WhatsApp.
Aiming to give businesses a more rounded understanding of these newfound customer expectations, and as our resident consumer and PPC expert, I thought I'd take a closer look at this new trend in greater detail.
⅓ of Brits Reach Customer Service Via WhatsApp
The findings of this recent report, which aims to give business leaders a better understanding of consumer expectations, exclaimed:
"More than half of Brits admit they get frustrated if they have to wait more than five hours for a response from customer service. When businesses extend their methods of communication beyond the norm (i.e. just phone or email), they build an omnichannel presence that ensures no stone is left unturned, so to speak.
"WhatsApp, in particular, is still really only at its early stages, so there's a huge opportunity here for companies to engage on a platform that's used by more than two billion users worldwide."
Though we already know that people are spending a significant amount of time on their phones on a daily basis – for example, seven in ten people admitted to checking unread notifications in less than five minutes – the report found that '48% of people are on their phone between four and eight hours a day.
This report therefore highlights why more and more Brits now expect to reach customer service via WhatsApp.
Tips for Using WhatsApp for Customer Service Success
Launched in 2018, WhatsApp Business enables brands, businesses, and even Google Ads specialists to use the social media and communications app to directly contact their customers.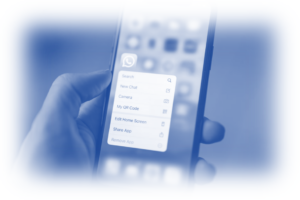 With this in mind, there are some tips to bear in mind when it comes to using WhatsApp for Customer Service:
Consider how WhatsApp may benefit your customer service WhatsApp is an multifaceted business tool, though it's important to understand whether it's right for you. From identifying a particular pressure point that the app may help solve, to wanting to improve your customer engagement strategy, knowing why WhatsApp will work for your business is one of the most important things to get to grips with as soon as possible
Encourage two-way engagement – Once you've begun opening up your communications to WhatsApp, it's important to start encouraging two-way conversations with your customers for a comprehensive interactive experience. Remember, 69% of customers would rather use their phone than deal with somebody in person – so it's important to capitalise on this
Prioritise GDPR – Most businesses already see GDPR compliance as an absolute priority anyway, but it's important that you understand it in terms of how it applies to WhatsApp customer service. It is a businesses' sole responsibility to inform customers of what notifications they will receive, while not forgetting to keep a record of their preferences, data, and consent
Trust PPC Geeks – The Best PPC Agency in the UK
We pride ourselves on what we achieve for our clients on a daily basis, be that results or knowing how to implement the latest reports into tangible ways of working. So, if you want to work with one of the top PPC agencies in the country, then PPC Geeks is the place to be to make sure you are utilising WhatsApp for customer service effectively and efficiently.
As we always have your best interests in mind, if you require any help or want to improve your PPC or Google Ads, then why not invest in one of our 100% FREE, completely comprehensive PPC audits?
Book Your 100% Free PPC Audit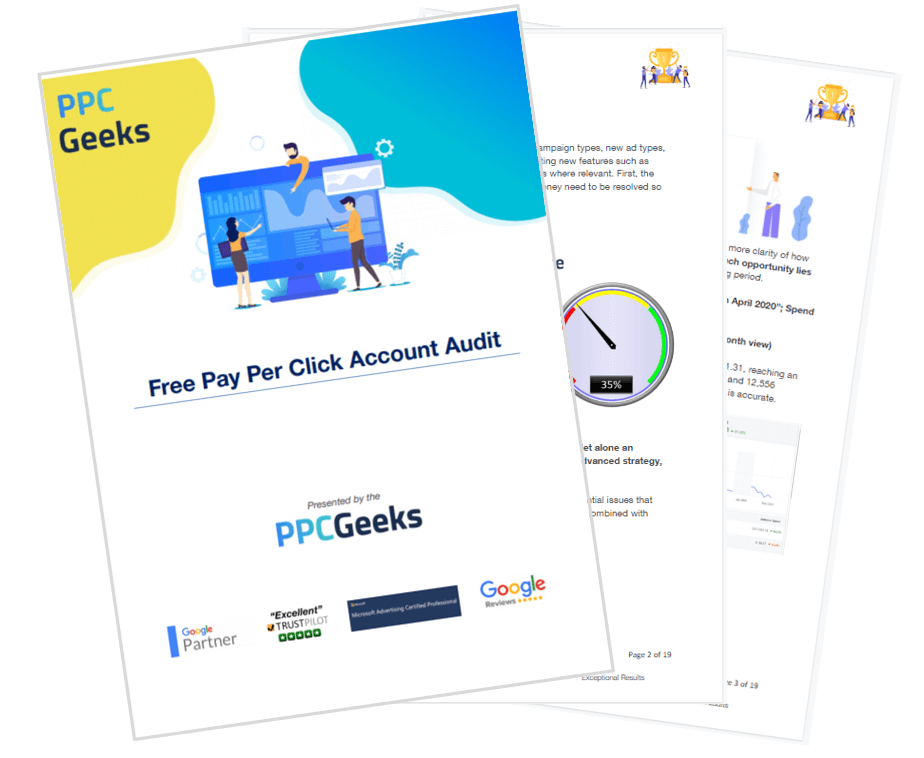 SIGN UP TO OUR NEWSLETTER