The New Apple iOS14 Update and What it Means For Your Facebook Ads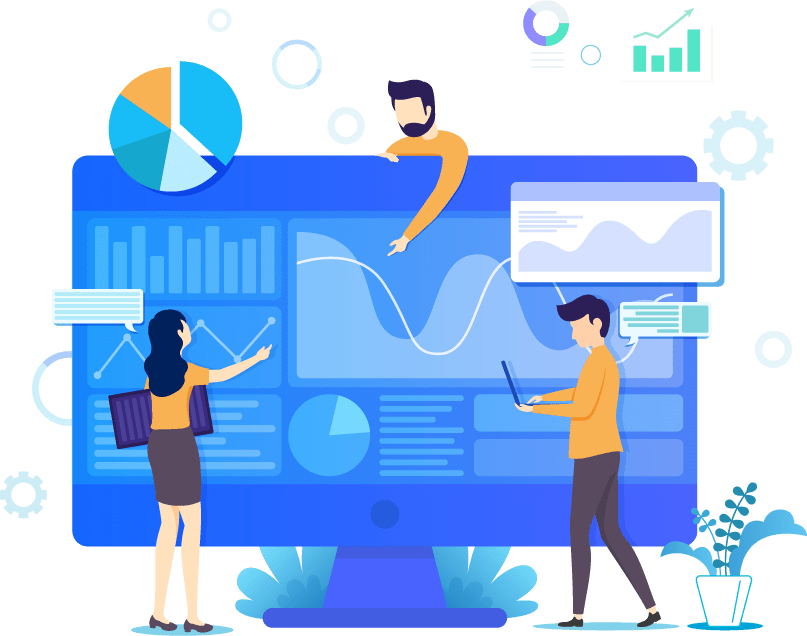 The New Apple iOS14 Update and What it Means For Your Facebook Ads
Is Your Business and Strategy Ready For The New Apple iOS14 Update and What Will it Mean For Your Facebook Ads?
From tracking indicators to a very public war between two of the world's biggest businesses, the Apple iOS14 update has sparked not only a very real conversation about advertising and its handling of people's privacy, but it has also massively disrupted one of Facebook's most used functions – Facebook Ads – and, it's safe to say, they are pushing back extremely hard.
Whether it is Apple's decision to notify its users of exactly what an app is going to track whilst they are using it, or its choice to then ask permission if they would like to opt-in or out, the iOS14 update is sure to cause some significant changes.
So, with this in mind, we thought it best to see what the iOS14 update entails and what it means for Facebook Ads in a bit more detail, covering these points:
Why is the iOS14 Update Such a Problem for Facebook Ads?
What Will be Impacted and Why?
How to Prepare for the iOS14 Update
1. Why is the iOS14 Update Such a Problem for Facebook Ads?
The newest iteration of Apple's iOS14 update includes two prompts; one makes you aware that your "data may be used to track you across apps and websites," and the other asks for permission to opt-in for tracking or ATT.
Facebook Ads, User-Generated Data and iOS14
Facebook massively relies on user-generated information to fuel its celebrated Facebook Ads function, using it to build reports, track purchases, create remarketing campaigns, market products and perform other similar functions. While Facebook maintains that the option to not share this data is already available, let's be honest, it is hardly public knowledge and is rather hidden from the user.
What this boils down to is that, due to the iOS14 update, Facebook users can now opt-out when given the option to share their data which, as shown by Facebook's apparent anger, most people would readily choose to do.
Without user data, Facebook's ad targeting mechanisms are hugely interrupted. Without data, the ability to create hyper-targeted, extremely personalised ads may be weakened meaning more wasted budget and poorly written ad copy.
It is clear that Facebook is concerned about the iOS14 update, but what is exactly going to be impacted?
2. What Will be Impacted With the iOS14 Update and Why?
If iOS14 users decide to opt-out of Facebook's tracking option, Facebook will not be able to track user behaviour, diminishing its profiling ability and thus, the impactfulness of their ad campaigns. But that's not all. Reporting will be less accurate; targeting options will be diminished, and the ability to remarket to your audience will be impacted greatly.
Furthermore, 28-day attribution will no longer be supported and 7-day view click-through will also be removed. 7-day click attribution will remain unaffected by the iOS14 update.
Facebook has responded to these implications by heavily criticising the iOS14 update, accusing it of having a "negative effect" on "small businesses looking to advertise on their platform."
So, if you advertise on Facebook and are a big business or a SME, what should you do to prepare for the iOS14 update?
3. How to Prepare for the Apple iOS14 Update?
There are a number of ways in which you can prepare for the iOS14 Update:
Exclude Apple devices from campaigns with clear campaign objectives such as sales and conversions.
Run some "Website Visits" or "Brand Awareness" campaigns. This may help drive people to your website or social media and, in doing so, generate sales.
Prompt consumers to provide you with their details early on in the conversion process, be it their first name, last name, telephone number or email address.
These are just some of the ways you can prepare for the iOS14 update, although the best way to prepare so far is to keep as updated as possible and backfill user insights as and when you can.
We hope we have been able to help you understand and prepare for this iOS14 update. It is very important to understand the impact the update will have on your future Facebook ad campaigns and how you can maximise the user generated data you already have.
Now, how does a free PPC Shopping Ads Audit sound? At PPC Geeks, we help you get the absolute most out of your PPC campaigns, boosting your brand awareness and driving sales in the process, regardless of the IOS14 update.
For more details contact our friendly, helpful team today!
Book Your 100% Free PPC Audit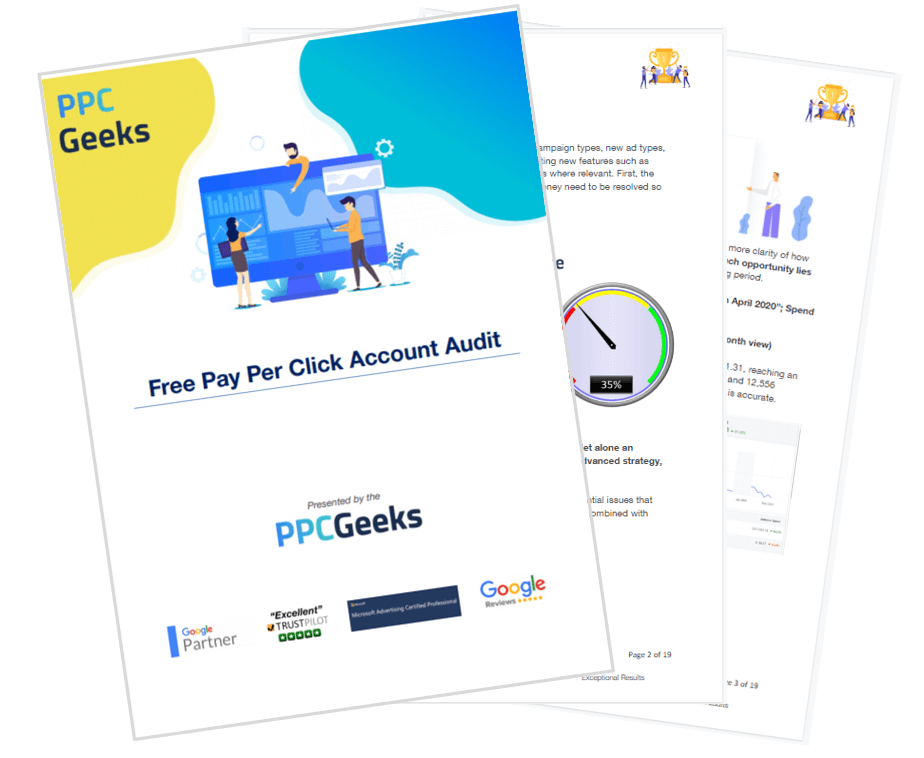 SIGN UP TO OUR NEWSLETTER