How Remarketing Works in PPC & Why It Should Be Used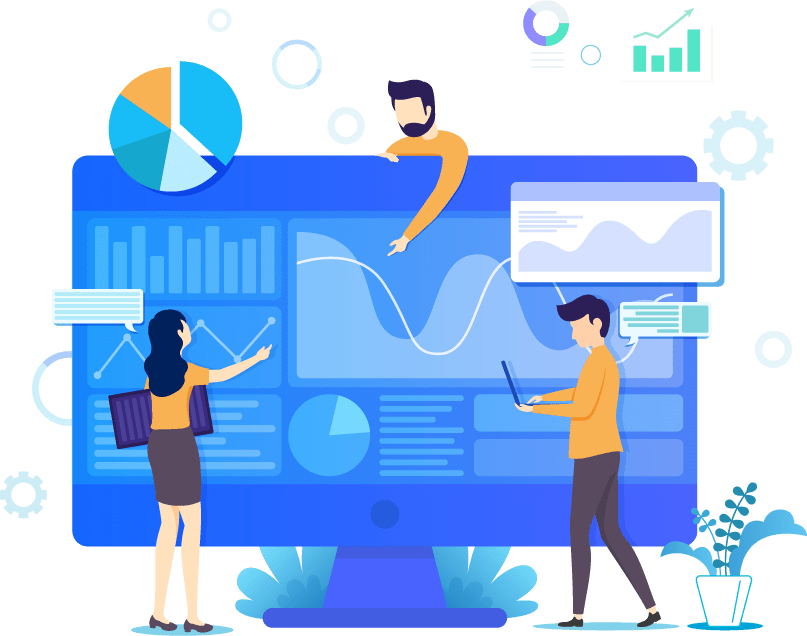 How Remarketing Works in PPC & Why It Should Be Used
If you want to learn more about how remarketing works, and why it should be used, we've put together a handy guide on all things PPC remarketing.
How remarketing works
Remarketing is a great tool for businesses to utilise. It allows you to connect with users who have previously interacted with your website or app, by placing your ads in front of them when they are browsing Google or a partner website.
It works by using a special tracking code that inserts cookies on the browsers of users visiting your website, and then displaying ads with that cookie. Remarketing works on the Display and Search network. When a user hits accept on the cookie pop up, they are giving businesses permission to use Google Ads remarketing.

So, if you're looking to boost sign ups, drive sales and raise brand awareness, PPC remarketing is one of the best ways to do it.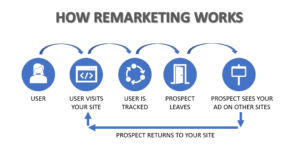 Types of remarketing
There are a few different types of remarketing, let's take a quick look at them.
Standard remarketing – Allows you to display ads to past website visitors whilst they browse other websites and apps on the Display Network.
Dynamic remarketing – This type of remarketing allows you to display ads, to past visitors, that relate to a service or product they viewed on your website.
Video remarketing – You can display ads to users who have viewed your videos. Youtube has some of the best remarketing features around, so it's worth starting a Youtube channel, if you haven't already, to really make the most of the tools.
Remarketing lists for search ads – Also known as RLSA, it enables you to target past visitors on the Search Network.
Customer list remarketing – Target users from a list of their email addresses by uploading them to Google Ads.
Why remarketing should be used
There are many benefits of using PPC remarketing, it is a great way to boost brand awareness, hone your audience and remind customers to make purchases.
Increase reach with effective targeting
PPC remarketing allows you to display your ads to users who have previously interacted with your business online when they are searching elsewhere. These users are already familiar with your brand, and therefore give you a greater chance of success. You can also use remarketing to show your ads to users when they are actively searching for your business on Google Search.
Boost conversions
Remarketing boosts brand awareness, which can lead to a higher conversion rate because the site visitor is already aware of your brand.
Scale up your reach
Target users across all of their devices, whilst they browse millions of websites and apps. For example, you could target mobile app users who haven't been active recently.
Create focused remarketing lists
Target specific cases to advertise to. Remarketing allows you to target by specific date ranges, list sizes, page visits and much more. For example, you can target users who have added a product to their basket but not checked out.
Remarketing lists in Analytics
Once you have a remarketing code, you can set up remarketing lists based on goals on Analytics, rather than just pages visited. This allows you to set up lists for users who have visited more than 4 pages or spent 5 minutes or more on your website.
Track your campaigns
Google Ads remarketing allows you to track data in the same way as other Google Ads campaigns.
We hope you've learnt a little more about the importance of PPC remarketing, how remarketing works and the benefits it can bring to your campaigns. Remarketing is a smart investment that has been proven to drive sales and boost brand awareness.
At PPC Geeks, we offer 100% free PPC Ads Audit, so you can get the very best out of your PPC campaigns. Get in touch with a member of our team today and find out how we can help!
Book Your 100% Free PPC Audit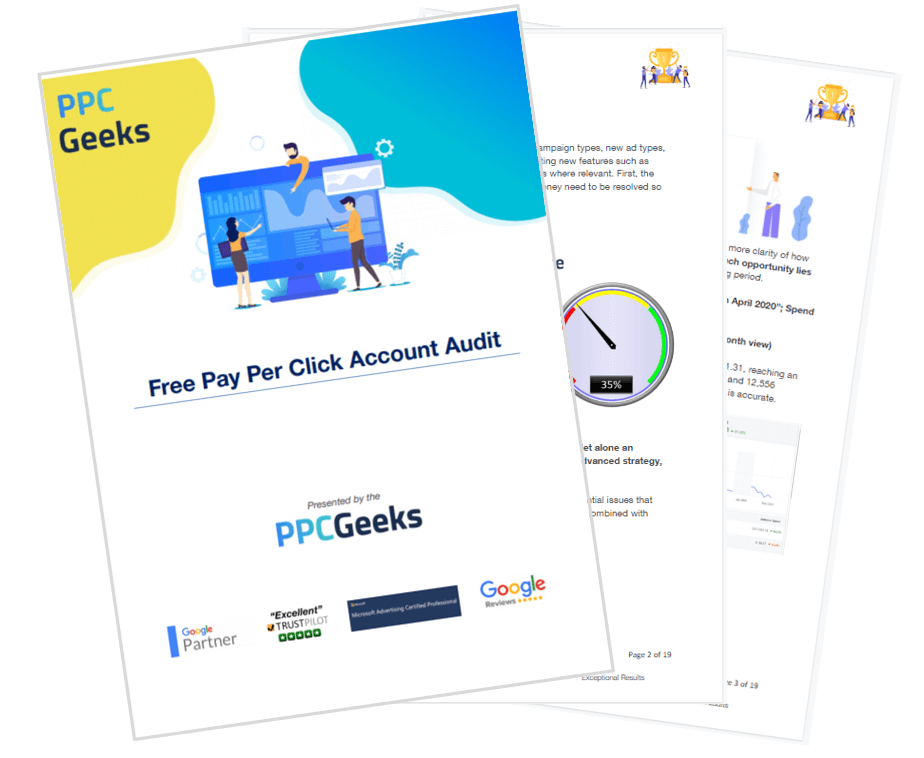 SIGN UP TO OUR NEWSLETTER