Understanding Auction Insights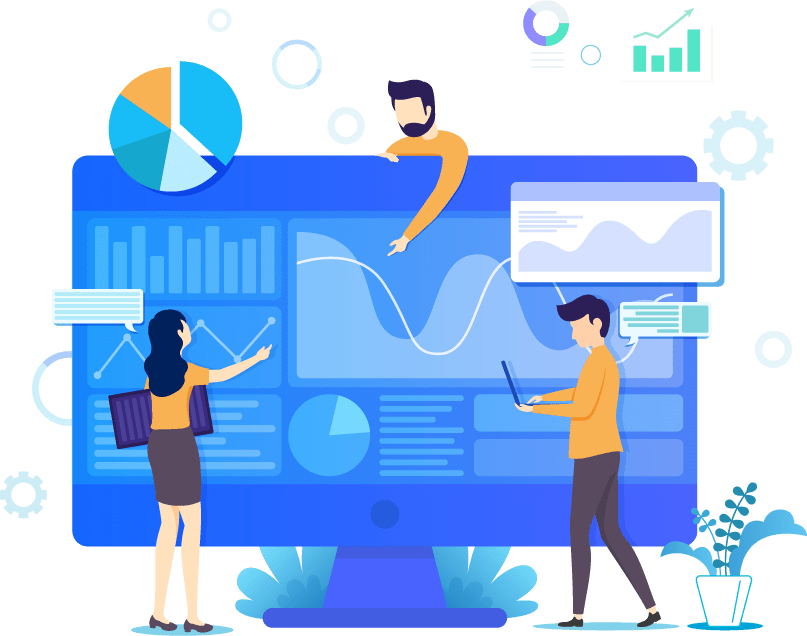 Understanding Auction Insights
Understanding Auction Insights With Our Free All You Need to Know Guide!
Understanding auction insights: when it comes to learning more about how your campaigns stack up against your competitors, the auction insights report is the perfect tool. Auction insights help marketers to see how their competitor's ads impact their own Google Ads performance.
Let's take a closer look at what auction insights are and how to make the best use out of them.
What is an auction insights report? Understanding auction insights!
Each time a user performs a search for one of your targeted keywords, Google will begin an ad auction which will determine which ads are displayed and where on the results page they will appear.
Using the auction insights reports allows marketers to better understand how they compare against other advertisers in these auctions.
The report offers five separate data points for marketers to compare themselves against their competitors:
Impression Share – This is the number of impressions your ad had, divided by the estimated number of impressions the ad was eligible to receive.
Position Above Rate – This shows the number of times another marketers ad in the same auction is displayed in a higher position than yours, when they are both displayed at the same time.
Overlap Rate – How frequently a competitors ad received an impression within the same auction as your ad which also received an impression.
Top of Page Rate – How frequently your ad, or another advertisers ad depending on the row you are viewing, was displayed at the top of the search results page.
Abs. Top of Page Rate – This is the percent of your impressions that are displayed as the first ad above the organic search results.
Outranking Share – How frequently your ad was ranked higher than another advertiser's ad in the auction. This also reports on if your ad was displayed, and another advertiser's ad was not.
To find the auction insights report, navigate to the campaign, ad group or keyword section of your account. You can then select Auction Insights.
How to Use Data from Auction Insights
By using Auction Insights, marketers can find the answers to questions like:
Are there any new competitors that have started to bid on our keywords?
How are my competitors impacting my campaign performance?
Are there any key terms that our competitors are not currently bidding on?
Are my CPCs impacted by how many competitors are bidding on a keyword?
Let's take a closer look at a Google Ads auction insights report and discover what we can learn:

From this we can see that two competitors are bidding in the same auction as us, example 1 and example 2. Example 1 is our top competitor looking at impression share, however we are appearing in a greater number of auctions than they are. But, when example 1 shows up in the auction, their ads are displayed higher than ours around 8 out of 10 times. The insights also reveal that example 1's ads are in fact showing in first position 50% of the time, Abs. top of page.
From these insights, we can deduce that example 1's marketing team are focused on targeting the top of the search results page and may be using a bidding strategy to achieve this. Our team will have to analyse how their presence at the top of the page has impacted our ad metrics and performance.
When we look at the insights from example 2, looking at the impression share it's clear that this company is much smaller than ours, and therefore has a lower budget for ad campaigns. However, even if this is the case, it's always good to keep track of them and never discount them.
This is just a small glance at the ways that we can use auction insights to learn more about our competitors. Let's delve in a little deeper and discover how we can use these insights to help with keyword strategy and inform ad copy.
Drilling down into and understanding auction insights
Segmenting auction insights by day of the week
By segmenting your auction insights report within Google Ads, you will be able to view more detailed information, such as day of the week. This will help you see which days your competitors are targeting the most, this is usually because these days are when they perform best. But, most importantly, you will also be able to view when they have their ads turned off. Taking ad breaks could be due to understaffing, a lack of budget, or lower traffic, however it could also signal a good opportunity to take advantage of the gap and bid in a less competitive auction.
Segmenting auction insights by device
Auction insights also let you view which devices your competitors are showing up for and where they are more competitive. This is a good opportunity to spot areas where they are weak and take advantage of the market. It's vital that you never make changes that go against your data, so if a certain device has a history of not working for you, don't push it harder just because you notice a gap in your competitor's campaign. But, if you know mobile is a strong avenue for you, and your competitors are slacking in that area, you should definitely look to maximise in this area.
Using Auction Insights to inform Ad Copy
Once you know who you're competing with, how do you stack up against them? If they're more expensive, showing better prices in your ads will pull more users to you. If not, are there USPs you have that set you apart from the competition?
Common Scenarios
Now we've drilled down into some of the ways you can utilise auctions insights, let's take a look at some common scenarios and the ways you can use the data to derive insights to inform decisions.
There's a competitor in my auction insights that has a completely different service to me.
Drill down into your campaigns and find exactly where you overlap with them.
You may be using keywords that are too broad and showing for searches irrelevant to your service. Using more specific keywords or adding negative keywords will help avoid this.
If your keywords are already specific, it could be that users are searching in a way you didn't anticipate, but that contextually applies to both businesses.
There is a chance that this competitor is the one advertising too broadly, and likely wasting their money, but that should always be the last conclusion that you come to.
My top campaigns are getting more competitive every month, what do I do?
Firstly, you should work towards improving your quality score for your most important keywords.
You may need to change bidding strategy to bid more competitively, using a higher target for Target CPA, or a higher Max CPC for Maximise Clicks are good places to start.
If it's only becoming competitive for part of a campaign or a particular keyword, consider splitting it out into a new campaign so you can manage it in a bubble rather than having it impact the entire campaign.
You may need to increase budget if your CPC is increasing to be more competitive and you don't want to be constrained in how often you show.
I can't spend more budget, and I can't increase my CPC, how do I deal with growing competition?
Be more aware of who you're competing with. Look at how their offerings stack up against yours to inform your ad copy and stand out in the search results.
Use ad extensions that your competitors don't use. This will help you stand out in search results.
Look at your competitors landing pages and see what you can learn from them to make your landing page experience better.
Look for gaps they leave on days of the week or devices where you can pick out a corner of the market they aren't utilising. This will help get you cheaper clicks.
We hope this has given you a better understanding of auction insights and how to make the most out of them. At PPC Geek, we are experts in PPC and Google Ads campaigns, helping our clients to get the very best out of their budget and beat their competitors. We are offering 100% free Google Ads Audits, get in touch with a member of our team today to find out more.
Book Your 100% Free PPC Audit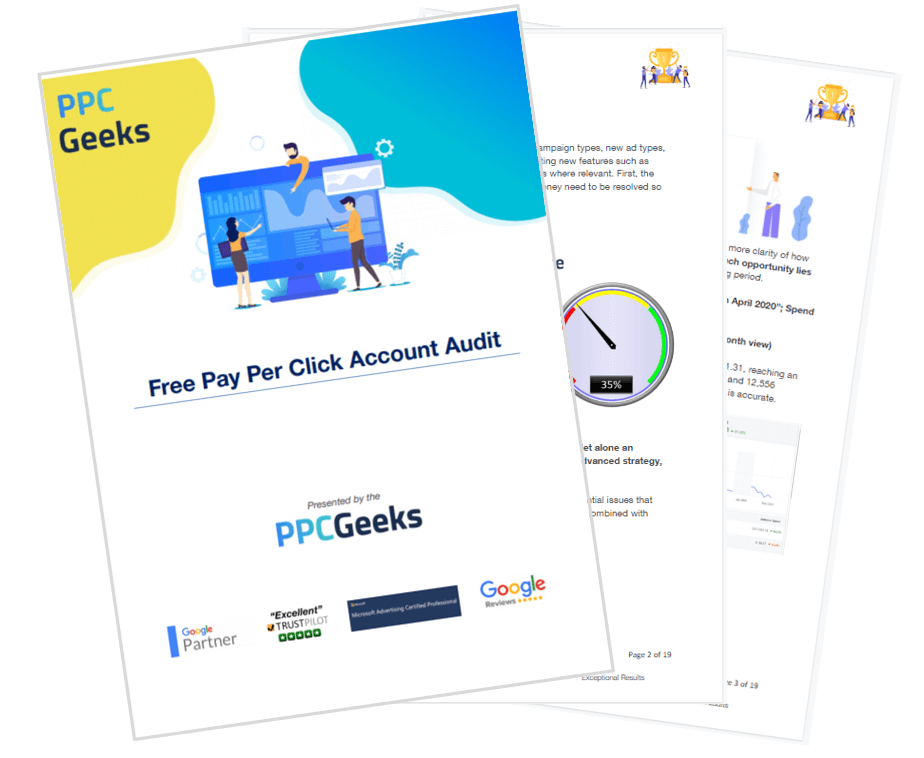 SIGN UP TO OUR NEWSLETTER