Landing Page Experience How to Improve It The Right Way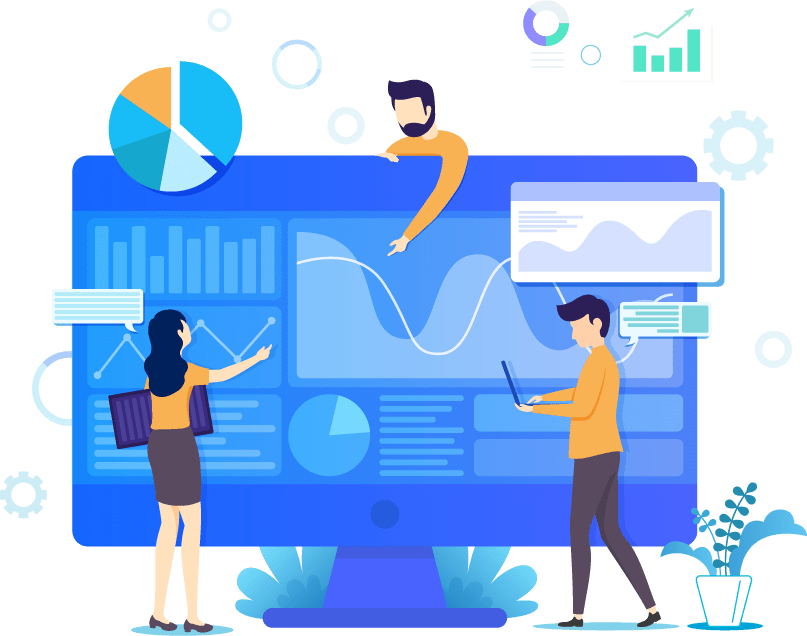 Landing Page Experience How to Improve It The Right Way
Deep Dive: How to Improve Landing Page Experience
One of the most important features of running a successful PPC campaign is having a relevant landing page experience. After your ad, the landing page is the first point of contact a potential customer has with your brand, so it's really vital that you create a LPE that is both memorable and effective.
From the quality of the content, to whether it is mobile friendly, there's a lot to think about when improving your landing page experience.
What is Landing Page Experience?
Landing page experience is how Google Ads assesses how relevant your website is to the people that click on your ads. When someone clicks on your ad, the landing page is the URL they are taken to. Landing Page Experience is one of the factors in Quality Score, which affects your Cost Per Click and ultimately your ranking in the ad auction. If Google deems that you have a poor landing page experience, you'll rank lower than your competitors, meaning advertising can become more expensive, or your ads will show up less often if at all!
If you'd like to test the effectiveness of your landing page experience, try Unbounce Landing Page analyzer: here
How to Improve Landing Page Experience
Content
To ensure you are offering the best landing page experience, you need to make sure the content is relevant, unique and helpful.
Relevant – The wording on your landing page needs to directly correlate to the content on your ads, known as message matching. For example, if a user clicks on an ad for a specific laptop, the landing page shouldn't take them to a general 'IT equipment' page. Ultimately, you need to be thinking about who you are targeting and what they are looking for.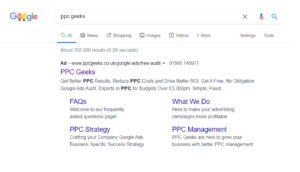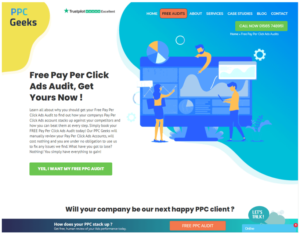 As you can see above, both the ad and the landing page display the same keywords, phrases and overall message.
Unique – The content of both your ad and landing page must be original, which means you shouldn't be able to find identical text elsewhere on your website. Your ad and landing page should also offer the user something new and exciting. Grab their attention by using a unique value selling point and don't be afraid to brag a bit!
Helpful – Your ad should be a snapshot of the offer, and the landing page should provide useful information about whatever it is you're advertising. Try to put this in an easy to read, skim-able format.
Lastly, it's very important that your landing page establishes trust with the user. Use trust signals like clear contact information, information about your business, explain why certain personal information needs to be taken and importantly social proof in the form of testimonials and reviews.
Engagement
Engagement is hugely important when improving your landing page experience. The design of the page needs to provide them with the information they need quickly, so if you are advertising a product, make sure they can easily order it from the landing page. Your landing page CTA should be clear and directly related to the product or service in your ad. It should use enticing language, be eye-catching and placed above the fold.
You want your campaign to flow from search, to ad, to landing page, to business. You don't want pop-ups or excess information getting in the way of engagement.
Speed
A study by Google revealed that 53% of mobile visitors leave a page that takes longer than 3 seconds to load. This isn't a long time at all, so to ensure your landing page experience is the best it can be, your page loading time needs to be fast!
Even though the speed of a landing page isn't directly highlighted as a factor in quality score, there is a direct correlation between speed and the quality of your LPE.
To test the speed of your landing page, use tools like Pagespeed Insights, which not only scores your landing page, but tells you how to improve and gives you assets such as compressed images to use for your website: here
Mobile-Friendliness
As well as desktop experience, Google Ads will visit your landing page to analyse how mobile friendly it is. When creating a landing page, most people will be viewing it on a large desktop monitor, but Google Ads will tell you how many users are clicking your ads from a mobile device and the performance of those users.
If you want to check how mobile friendly your landing page experience is, use Google's Mobile Friendly Test: here
Simple technical improvements for your Landing Page Experience
There are also a few simple technical improvements that can boost your landing page experience.
Optimise your images – Google Pagespeed Insights actually gives you optimised versions of your larger images for use on your site but check them first as sometimes they're overcompressed, and therefore pixelated and not appropriate. But outside of that, simple WordPress plugins like Smush can help you quickly optimise images on your website.
Remove Unnecessary Animations and Pop-ups – Studies have shown that Pop-ups turn away customers, acting more as an annoyance than for their intended purpose. Similarly, while some animation can make your website look dynamic and modern, having every element of your landing page do a fade in animation as you scroll down the page is not only unnecessary, it means more loading for the end user which harms the landing page experience.
Use a Content Distribution Network (CDN) – A CDN enables you to share the hosting of your website with servers around the world. This allows for faster loading internationally, lowers the risk of DDoS attacks and stops your hosting server being overloaded in cases of high traffic. Cloudflare offer a free CDN service, and also have a number of features that compress the images and code on your website so users don't have as much to load.
The more you can implement these tips into your landing page experience, the better off your campaigns will be!
At PPC Geeks, we can help you grow your business with better PPC. We offer FREE Google Ads audits, with no obligation. To find out more, get in touch with a member of our team today!
Book Your 100% Free PPC Audit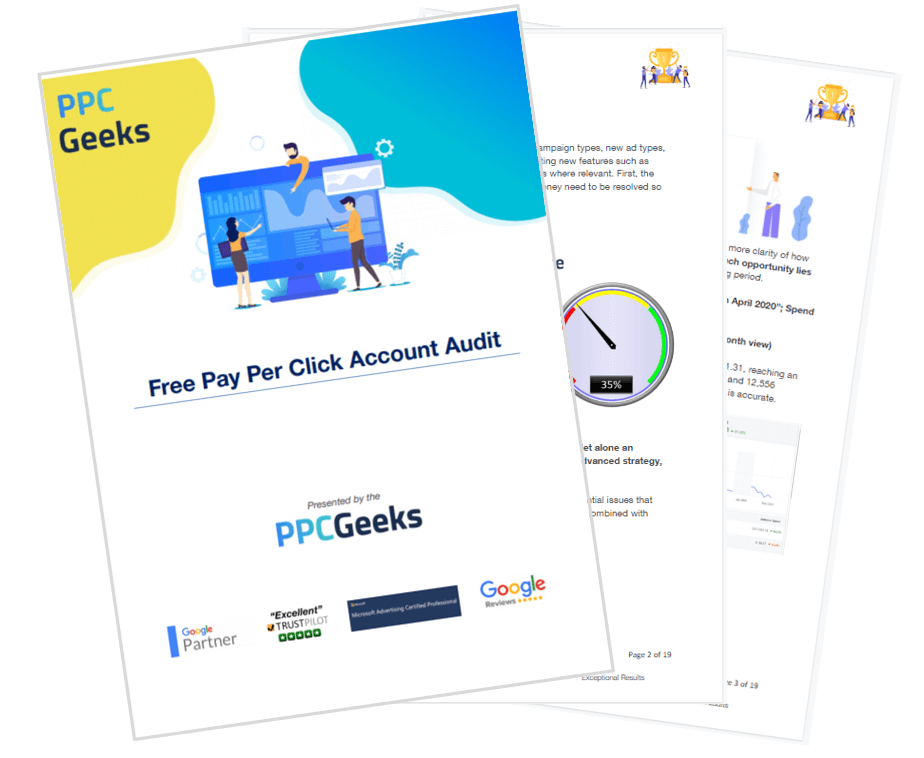 SIGN UP TO OUR NEWSLETTER