Understanding eCommerce Search Terms in Uncertain Times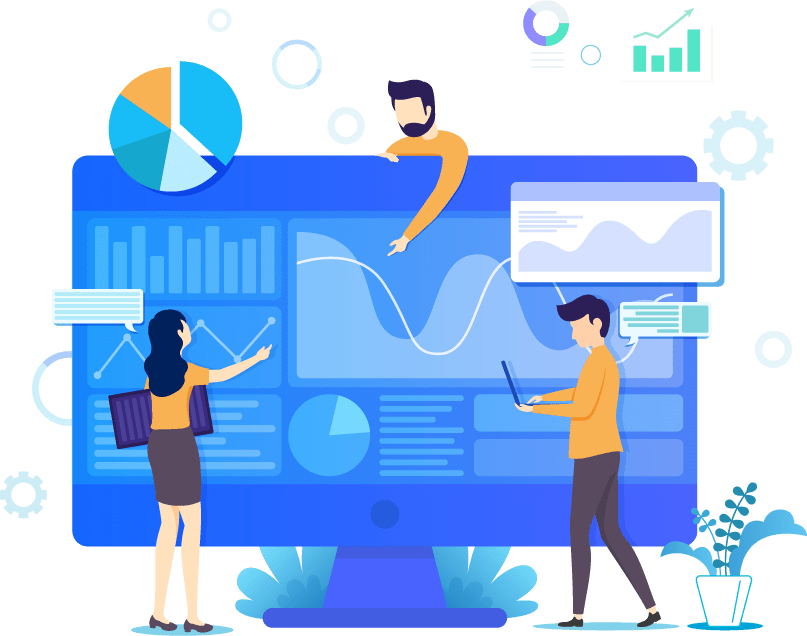 Understanding eCommerce Search Terms in Uncertain Times
Global uncertainty; economic turmoil; the rising cost-of-living. These are just some of the biggest news stories dominating the news cycle at the moment. And the ecommerce sector. From AI to war, many have turned to Google to get their shopping fix whilst also searching for answers to the world's biggest questions. I decided to delve deeper into people's eCommerce search terms, and how you can leverage these high-growth topics in your eCommerce marketing strategy.
1. Finance Questions Have Increased, Impacting How We Shop Online
'What is inflation' was recently one of the most searched phrases in the world. Interest has risen in this question worldwide lately.
The state of the global economy is a complex topic that has real-world consequences. So, it makes perfect sense that people are asking a lot of questions in an attempt to try and understand what's happening in the world and how it may impact them.
This has had a significant impact on how people shop online and on eCommerce search terms.
Online shopping is a great way to compare prices, find bargains and save money from anywhere with an internet connection. Many spend longer in the exploration stage as a result of the recent economic challenges. As a result, the eCommerce industry is now looking for ways to educate people first before even mentioning their products.
For example, Google search trends show that search interest for 'why' in relation to the word 'expensive' grew by 20% across the globe in the last 6 months.
These searches have been about everything eCommerce related with a focus on price.
2. Saving Money and Saving the Planet Should be a Priority for eCommerce Brands
The latest Google Search trends show that, inflation and sustainability are no longer seen as mutually exclusive. As consumers look for ways to cut costs, many of the more affordable alternatives are also better for the environment.
This is something eCommerce brands need to capitalise on – and fast.
Research shows that searches for 'second-hand' and 'used' have increased significantly over the past 6-12 months. No longer do second-hand items project a negative stereotype, as can be seen in the success of apps such as Shpock, Vinted, and Depop.
From wedding dresses and washing machines to kayaks and motor homes, the boom in reselling businesses tells a clear story of how people are shopping online.
In a report entitled: Retail Experiences of the Future, it was said that packaging was to become a huge subject of innovation.
A sea change is coming for most eCommerce businesses who want to continue to profit in 2023.
3. The Luxury Market is Thriving
'Cheap' or 'cheapest' searches increased last year. However, people still crave luxuries. In fact, consumers are searching for the word 'luxury' more than ever before. So, if you're an eCommerce business that operates within the luxury goods market, then there's no need to panic.
Consumers are looking for smaller luxuries than before. eCommerce search terms such as 'luxury sunglasses,' 'luxury perfume,' and even 'luxury underwear' are taking precedence over much larger products.
Another thing that is more common than it once was is that people are planning for bigger purchases much more than before. The data shows that even amid economic uncertainty, consumers are trying to find the right balance between 'cheap' and 'luxury'. And they're willing to wait for more expensive purchases.
Timing is one of the most important factors when it comes to operating an eCommerce business. Clever consumers know that if they plan to make their purchases during particular times of the year, they can get big discounts.
So, I'd suggest discounting luxury items during peak bargain seasons.
PPC Geeks: Helping Your eCommerce Business Succeed in Uncertain Times
Here at PPC Geeks, we know that in times of severe uncertainty it's vital to stay abreast of evolving customer needs, behaviours and their search intent. Search trends give us a sense of what is important to people in the moment. How they're feeling, and what they're looking for.
In understanding this, we can help you leverage these needs and desires and insert your product as the solution to their problems.
As the best PPC agency in the UK, and ranked the sixth best in the world, we use our vast array of knowledge to help you succeed in these uncertain times, analysing both the short- and long-term trends to inform your eCommerce campaigns. So, if you want to work with one of the most experienced PPC agencies in the world, then PPC Geeks is the place to be in order for you to succeed amidst such global turmoil.
As we always have your best interests in mind, if you require any help or want to improve your PPC or Google Ads, then why not invest in one of our 100% FREE, completely comprehensive PPC audits.
Book Your 100% Free PPC Audit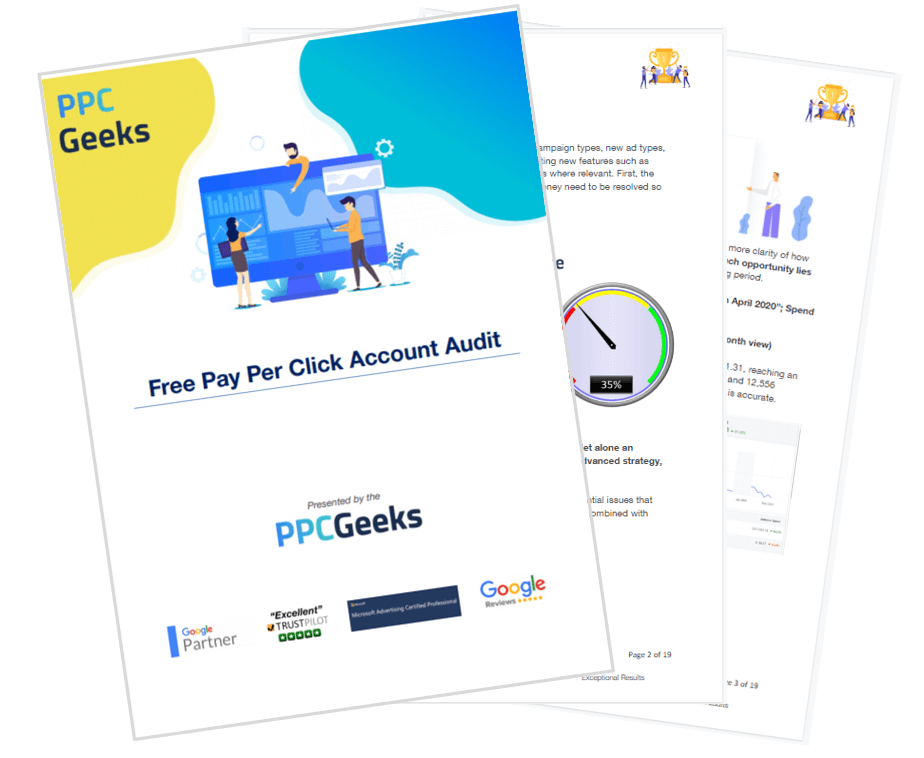 SIGN UP TO OUR NEWSLETTER