Yes, You Can Run PPC Ads on Bing – Here's How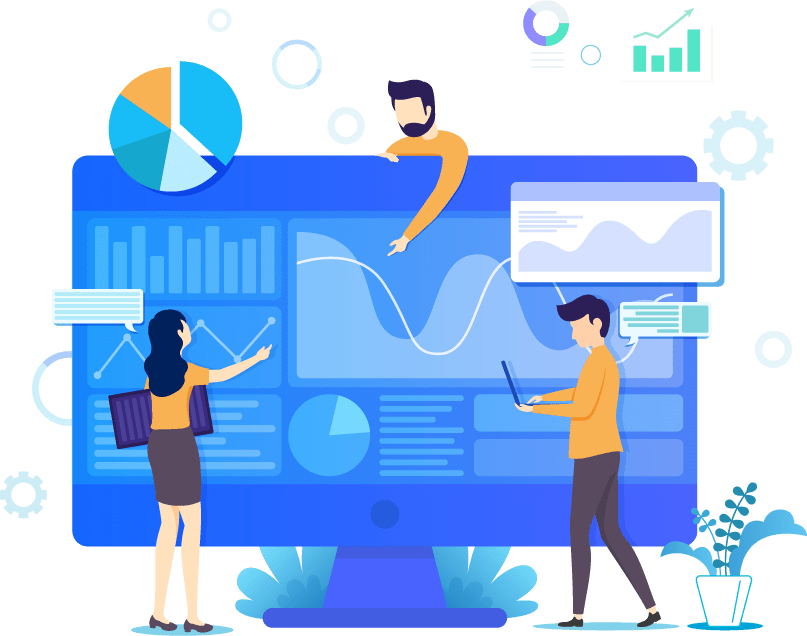 Yes, You Can Run PPC Ads on Bing – Here's How
Unleashing the Full Potential of Bing Ads: The Ultimate Guide to Running Successful PPC Campaigns
As the digital landscape continues to evolve, businesses are constantly on the lookout for effective avenues to expand their online presence and connect with their target audience. In the realm of pay-per-click (PPC) advertising, Bing Ads stand as a compelling option, but many still wonder: Can you run ads on Bing as easily as on Google? The answer is a resounding yes! At PPC Geeks, we are your trusted PPC specialists, and we assure you that 
Bing Ads provides a robust and user-friendly platform that simplifies the process of creating and optimising PPC campaigns, offering an experience that may even surpass that of Google Ads.
In this comprehensive guide, we will walk you through the steps of harnessing the power of Bing Ads, highlighting how we can seamlessly manage your account and deliver impressive results. Let's dive in:
Getting Started with Bing Ads
The journey begins with creating a free Bing Ads account, which takes only a few minutes of your time. You'll provide essential business information, agree to Microsoft's policies, and set up your payment details. Once your account is activated, you're all set to start building your campaigns and ad groups.
Building Your Campaigns
Bing Ads offers a user-friendly interface that allows you to organise your account into distinct campaigns, each tailored to specific goals, products or services, target audiences, or other factors that we'll optimise based on your unique business needs. Additionally, the platform allows you to duplicate existing campaigns, streamlining the process of testing different variations to identify the most successful strategies.
Fine-Tuning Ad Groups
Within each campaign, finely-tuned ad groups play a pivotal role in driving relevant traffic to your website. As PPC Geeks, our dedicated team conducts extensive keyword research to identify the most high-converting keywords for your business. We then organise these keywords into tightly themed ad groups to ensure that your ads align with the intent of searchers, increasing the likelihood of attracting potential customers.
Crafting Compelling Ads
With Bing Ads, you have complete control over your ad copy and layout, presenting an opportunity to create compelling headlines and descriptions optimised for click-through rates. At PPC Geeks, our skilled team crafts ad copies that resonate with your target audience, enticing them to click through to your website. Moreover, dynamic keyword insertion automatically pulls in relevant keywords, ensuring that your ads remain highly relevant to users' search queries. We also leverage various ad extensions, such as call extensions, location extensions, and sitelink extensions, to enhance your ad's visibility and generate more clicks.
Setting Up Precision Targeting
Microsoft Ads offer an array of targeting options that allow you to pinpoint your ads with precision, ensuring they reach the right audience at the right time. We'll collaborate with you to determine the optimal targeting strategy based on factors such as location, device, language, time of day, and even remarketing. This tailored approach maximises your ad's impact and delivers the best possible results for your goals.
Establishing Your Budget & Bids
One of the key advantages of Bing Ads is the flexibility it offers in setting your budget and bids. You have the freedom to decide how much you want to spend on Bing Ads daily or monthly, as well as the maximum bid for your selected keywords. Our team of experts at PPC Geeks will advise you on cost-effective bidding strategies that keep your ads at the top of search result pages while delivering an impressive return on investment (ROI). We also handle ongoing bid management to ensure your campaigns consistently achieve optimal results.
Tracking Performance for Continuous Optimization
Bing Ads provides robust reporting and analytics that allow you to monitor key performance metrics such as clicks, spend, conversions, and more. This invaluable data provides insights into the effectiveness of your campaigns and serves as a foundation for ongoing optimization. At PPC Geeks, we continuously analyse this data to make informed decisions that enhance the results of your Bing Ads and drive greater success for your business.
Partnering with PPC Geeks for Bing Ads Success
At PPC Geeks, we take pride in being your dedicated Bing Ads management partner. Our team of Bing experts handles the entire process, from inception to ongoing optimization, so you can focus on other aspects of your business. Our proven strategies and data-driven approach have enabled us to deliver impressive results for our clients, consistently achieving an average ROI of 5X for campaigns with a total Bing ad spend exceeding $5 million.
Taking Your Marketing Strategy to New Heights with Bing Ads
In conclusion, Bing Ads provide a flexible and user-friendly platform that empowers businesses to set up and run PPC campaigns with ease. With PPC Geeks as your trusted partner, you can unlock the full potential of Bing Ads and elevate your online presence to new heights. Contact us today to explore how integrating Bing Ads into your marketing mix can drive tangible results for your business. Our team is here to guide you every step of the way, from initial setup to ongoing optimization, and deliver unparalleled success for your PPC campaigns. Reach out to PPC Geeks now and let us embark on this journey together!
Book Your 100% Free PPC Audit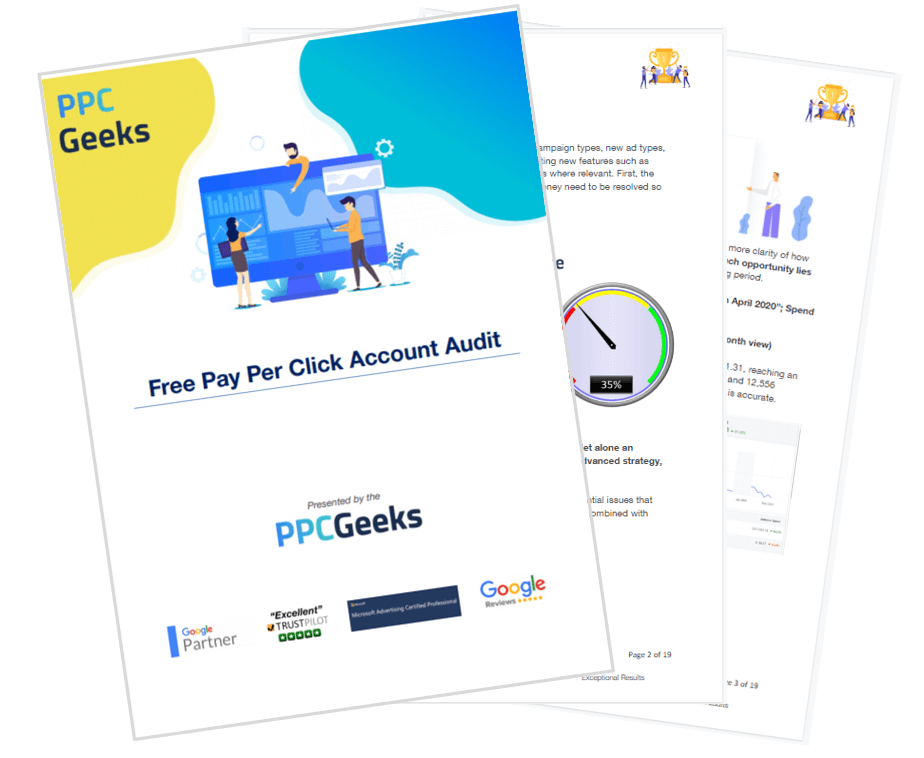 SIGN UP TO OUR NEWSLETTER