What are Bing Ads? Bing Ads Explained: A Beginner's Guide to Microsoft's PPC Platform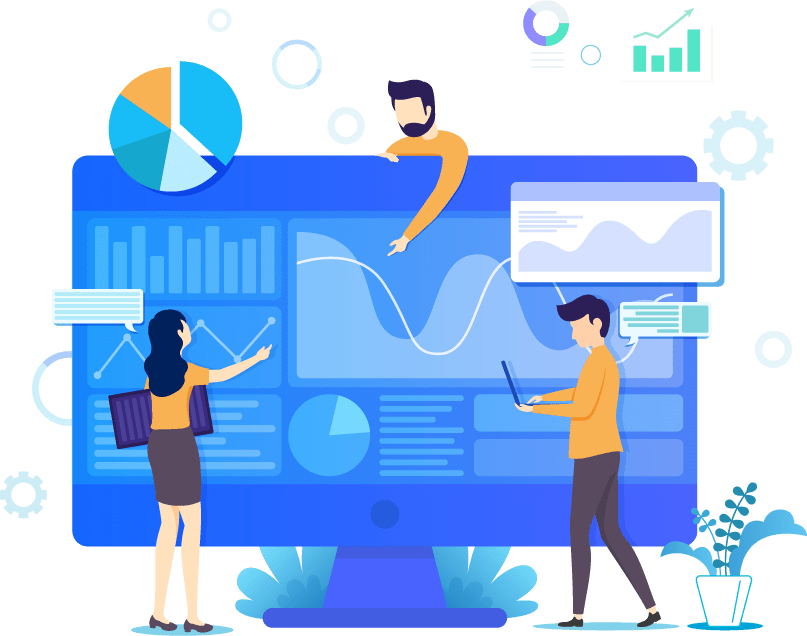 What are Bing Ads? Bing Ads Explained: A Beginner's Guide to Microsoft's PPC Platform
If you're wondering what Bing Ads are and how they can help your business, you've come to the right place. As PPC experts, we're here to walk you through everything you need to know about this powerful advertising platform.
What are Bing Ads?
In essence, Bing Ads are pay-per-click advertisements that appear on Microsoft's own Bing Search Engine. Similar to Google Ads, Microsoft (Bing) Ads are designed to connect businesses with their target audience, but they focus exclusively on the Bing network. Whenever users conduct searches on Bing, your ads have the potential to be displayed alongside organic search results. Just like Google Ads, the beauty lies in the fact that you only pay when someone clicks on your ad and visits your website. 
Advantages of Bing Ads
Bing Ads offer an array of benefits that can significantly impact your business's online visibility and bottom line:
Access to the Bing Search Audience: With over 33% of U.S. searches happening on Bing, this platform provides access to a substantial and engaged customer base. By leveraging this type of ads, you can tap into a vast pool of potential customers actively seeking products or services similar to yours.

More Affordable Cost-Per-Click: On average, clicks on Bing Ads are less expensive than those on Google Ads. This affordability can prove to be a game-changer for businesses looking to maximise their PPC budget and get the most out of their advertising spend.

Valuable Microsoft Audience Data: Bing Ads allow you to harness Microsoft's vast audience data, enabling you to target specific groups of users based on their interests, demographics, and past behaviors across Microsoft sites. This precision targeting ensures that your ads reach the right audience at the right time.

Strong Integration with Microsoft Products: By utilising Bing Ads, you can seamlessly integrate your advertisements with other Microsoft products such as LinkedIn and Dynamics 365. This integration enhances the visibility of your ads and enables you to connect with your audience across various platforms.

It is very easy to transfer Google Ads into Microsoft Ads, even Performance Max.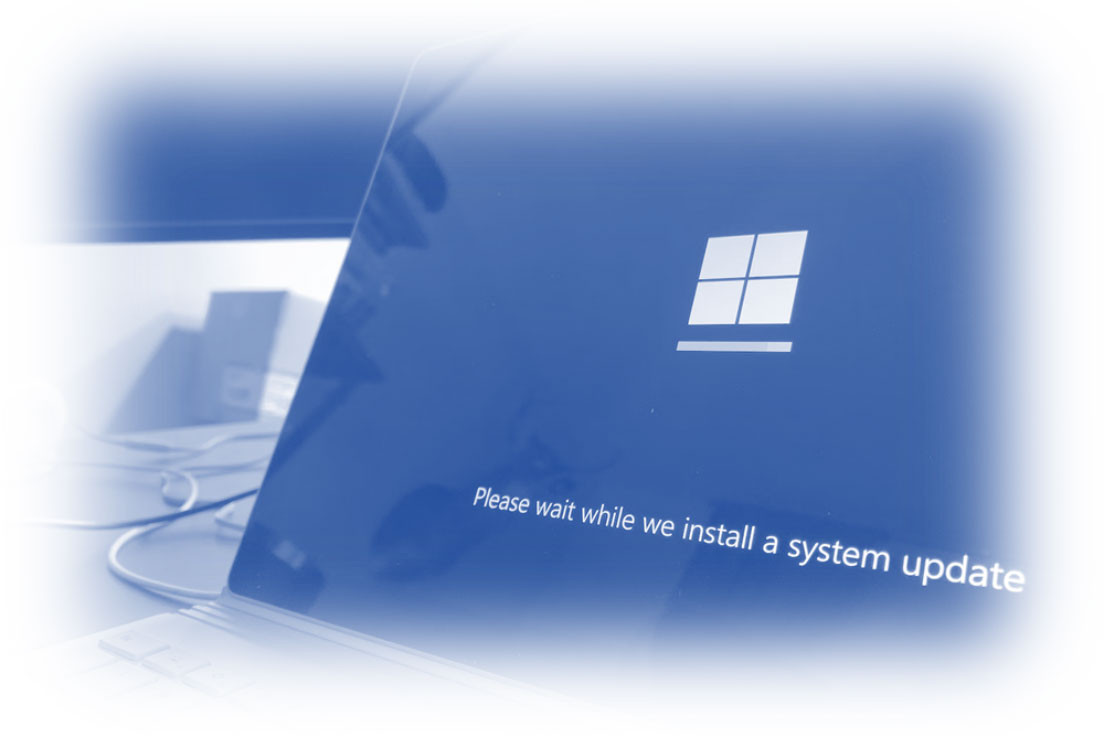 PPC Geeks: Your Trusted Microsoft Bing Ads Management Partner
At PPC Geeks, we take pride in offering top-notch Bing Ads management services that empower businesses to succeed in the digital landscape. When you partner with us, you can expect a comprehensive approach to optimising your PPC campaigns:
Strategic Keyword and Ad Copy Recommendations: Our experienced team conducts in-depth research to identify the most effective keywords and create compelling ad copy that drives clicks and conversions.

Conversion Tracking for Measurable Results: We set up conversion tracking to monitor the performance of your campaigns accurately. This data-driven approach allows us to make informed decisions and optimise your ads for better results.

Leverage Audience Insights: Our expertise in audience targeting allows us to reach specific user groups based on their interests, demographics, and past behaviors. This refined targeting ensures that your ads are presented to the most relevant potential customers.

Continuous A/B Testing: To enhance your ad performance, we continuously A/B test different ad elements. By analysing the results, we can refine your campaigns to achieve higher click-through-rates and better return on investment.

Budget Maximisation: We monitor your campaigns closely, adjusting bids and optimising strategies to ensure that you get the most out of your budget. Our goal is to drive optimal results while minimising unnecessary expenses.
In today's fiercely competitive online marketplace, these ads are an indispensable tool for reaching relevant audiences and driving measurable results. Whether you're a small business or a large enterprise, our team at PPC Geeks is here to collaborate with you and tailor Bing Ads to your unique business objectives. 
Final Thoughts
Microsoft (Bing) Ads provide an excellent opportunity for businesses to expand their reach, connect with their target audience, and achieve remarkable results. With PPC Geeks by your side, you can unlock the full potential of Bing Ads and take your business to new heights.
Are you ready to elevate your online presence and drive qualified traffic to your website? Reach out to us today to learn more about our pay-per-click management services and let PPC Geeks guide you towards success in the world of Bing Ads!
Book Your 100% Free PPC Audit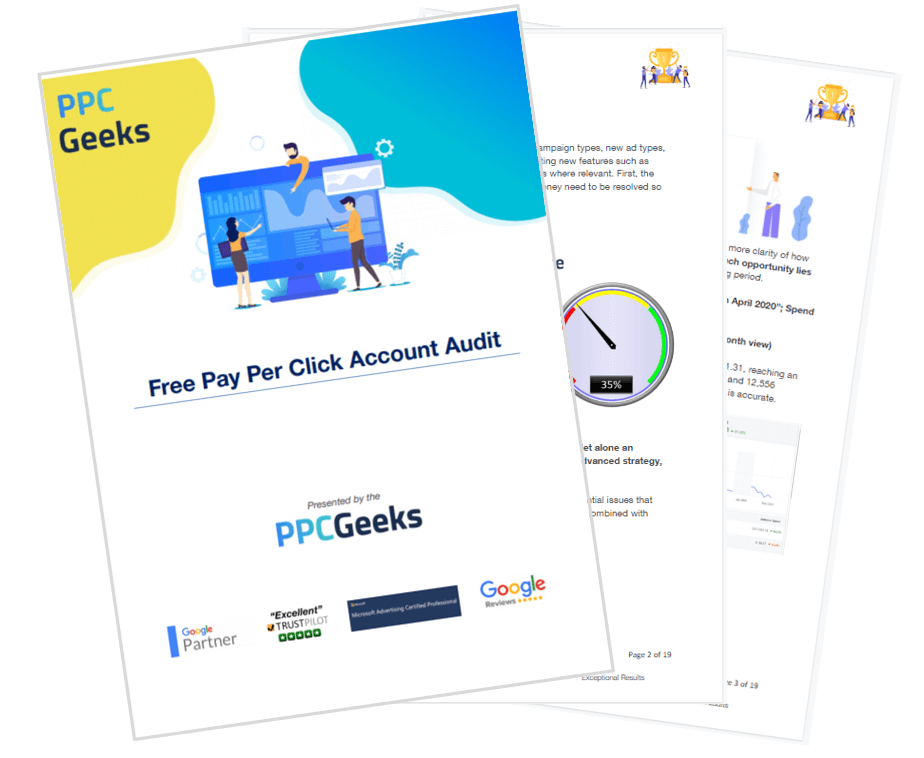 SIGN UP TO OUR NEWSLETTER