Business Expansion Plan: How to Create & Execute Your Plan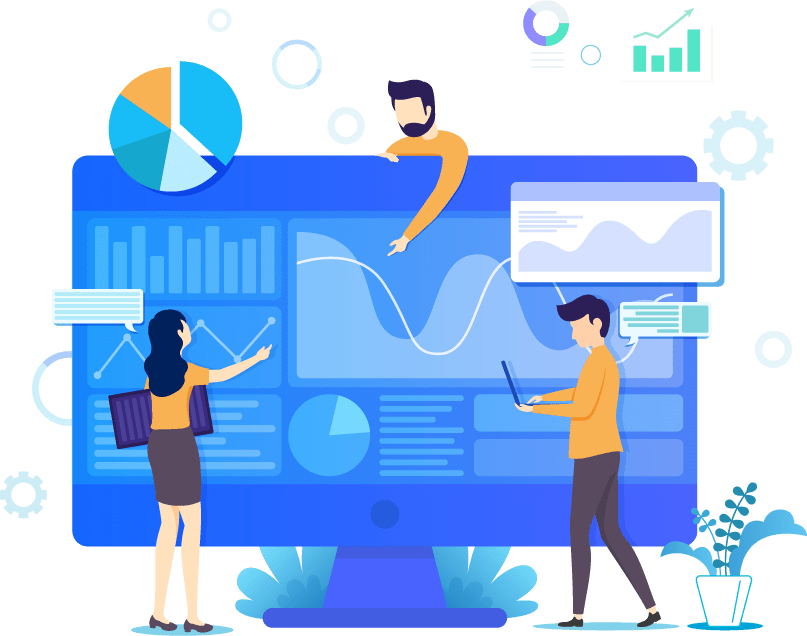 Business Expansion Plan: How to Create & Execute Your Plan
Business expansion isn't something that just happens.
It's not a case of simply hiring more staff then, when your office gets too cramped, moving to a bigger place.
There are many things to think about, and unless you go in with a plan, you'll encounter no end of headaches.
In this post we'll explain how to create a business expansion plan that could transform your small business into a big business – or perhaps your big business into a global enterprise.
Your Business Expansion Plan: First Steps
You need to plan your business plan.
The first thing to consider is this: What's the reason behind your business's expansion?
Has there been an increase in demand, or in efficiency?
Are you bringing certain functions in house, such as marketing, manufacturing, or logistics?
Perhaps your expansion is part of a wider diversification strategy or market development process?
It's important to define exactly why you're planning an expansion, as this will inform every other aspect of your plan!
Also, if you can't come up with a simple explanation for why you want to expand, then you may be looking to expand just for the sake of expanding. Businesses that do this tend to experience problems further down the line – the sorts of things that could significantly set back their operations.
So, get it in writing – why you need to expand, preferably summed up in one simple sentence.
What Exactly Needs to be Expanded?
Once you've defined your reasons for wanting to expand, it should become clear just what needs to be expanded.
Will you need more frontline service staff, manufacturers or operatives?
Will you need new managers to oversee your new hires, and will you have to expand your HR, financial and administrative departments to process the increased workload?
And if your aim is to increase output or efficiency, what will that entail?
More equipment? More production lines? An expanded supply chain? Will you have to think about training? Any new staff you bring in will have to go through an onboarding process. And if you're investing in new equipment, anyone who uses it will have to know what they're doing.
Do You Need New Premises?
The big question you're looking to answer here is – will you need new premises as part of your business expansion?
Not necessarily.
Perhaps your current team has the capacity to boost their output without the need for any additional support staff.
Maybe you outsource your manufacturing, so you can boost production without having to invest in a new production line.
You should only invest in new space if it's absolutely necessary for your expansion.
Whether you're leasing or buying, expanding your physical space will be a significant investment that'll bring with it all sorts of additional extra costs, including heating, air conditioning, electricity, water, and maintenance.
If your expansion plans involve setting up shop in a new area to tap into a new market, you may feel you have no choice but to invest in new premises.
But again, the upfront costs will be high. Before you make any moves to establish a foothold in a new area, it's vital that you first do your research.
Researching the Potential of New Areas
Looking to expand into new markets? Whether it's at home or overseas, for every new area you consider, ask yourself the following questions:
What's the current market like?
Is there potential, or is it saturated? Will it grow, or is it stagnant?
What's the competition like? Will you be able to compete? Are there any gaps? Is there anything you can offer that the main players in the area cannot?
Are there any local customs or preferences that you need to be aware of? This is especially true if you're looking to expand overseas. Beyond the language barrier, localisation is supremely important if you want your products or services to strike a chord with the local population.
Will you have to recruit staff from the local area, or will some of your existing team relocate?
Are there any local laws or regulations to be aware of?
What about logistics? How can you best deliver your products or services to the local area?
You can quickly, easily and cheaply assess the potential of a new area with a strategic PPC campaign. Some carefully targeted ads on the Google Search Network will let you know whether there's any demand for what you have to offer in the new area while providing the sort of marketing insights that could help you to make an impact in your new market.
Head here for a more detailed guide to this sort of market development strategy.
Writing Your Business Expansion Plan
If you're looking to set up business in a new country, the local authorities will most likely require you to first submit a detailed plan of action.
They'll need reassuring that your operations will satisfy all of their local rules and regulations.
But even if you're not aiming to expand globally, you may still have to satisfy investors, insurers and bankers at home.
So, you need all of this in writing. But what should you include in your business expansion plan?
It'll vary depending on… well, everything! The nature of your business, and the type of expansion you're considering…
But a good business expansion plan will contain the following:
An Executive Summary – A brief outline of your plans for expansion. Keep it simple! You might find it helpful to write this part last.
A Description of Your Company – What makes you guys so special compared to your competitors? Why do people buy from you? Who are you targeting, and how will your expansion help you to do things better?
A Description of Your Product or Service – Focus on what makes them different, and the sort of benefits you offer your customers.
Analysis of the Market Landscape – How are things in your industry? How big is your market, and what are the potentials for growth?
Your Marketing Strategy – How are you going to communicate and consolidate your growth? What sort of advertising channels will you use? How much will you be investing, what are you hoping to achieve, and what are your KPIs?
Your Company Structure – How is your company structured? Are there any plans for a restructure? What's your role, and how do you see it benefiting your expansion? Also include details about your daily operations, and how they might change as a result of expansion.
Finances – You need to include your financial history, with an emphasis on the successes that have made expansion possible. Then you need to talk about your financial plan and your projections. You'll need to include a 12-month profit and loss projection, a cash flow projection, a cost analysis, and a five-year plan for retaining productivity.
An Appendix – Attach any supplementary documents that will help make the case for your expansion. Include things like CVs of key members of staff; brochures; blueprints; letters of support; case studies; and any official documents like leases, permits, contracts, and patents.
Got that?
What Makes A Successful Business Expansion Plan?
As you can see, business expansion plans need to contain a lot of information.
They need to be detailed, yes.
But they also need to be simple.
You don't want to overwhelm bankers, investors and other bodies with page after page of jargon. You just need to make your case, and you need to back it up.
Think about prestige and professionalism.
Go for high quality paper, good binding, and make absolutely sure that there's not a single error to be found within – both with the figures and the content.
Why Do You Need a Business Expansion Plan?
The Notorious B.I.G. put it best: Mo Money, Mo Problems.
Business growth brings a lot of rewards, but a lot of challenges too.
There'll be new targets and quotas to meet, which means your production lines and supply chains will have to step up their games.
There'll be new staff to hire, and every individual you bring into your company will have their own unique set of wants, needs, ambitions and abilities.
And as your business grows, your management may become less centralised.
Things may get political, which is to say nothing of the wealth of legal obligations facing larger businesses.
This is why you need a business expansion plan. It'll demonstrate to any bankers and investors that your business will be able to grow in a way that's as manageable and sustainable as possible.
Book Your 100% Free PPC Audit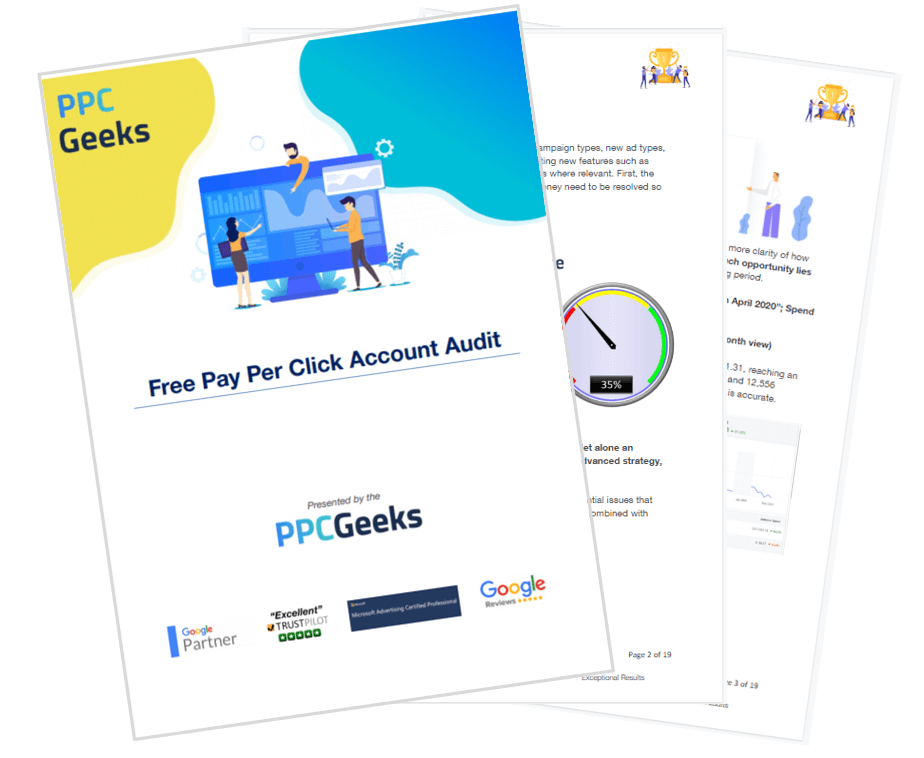 SIGN UP TO OUR NEWSLETTER