Marketing Budget – How to Calculate, Plan and Manage Your Budget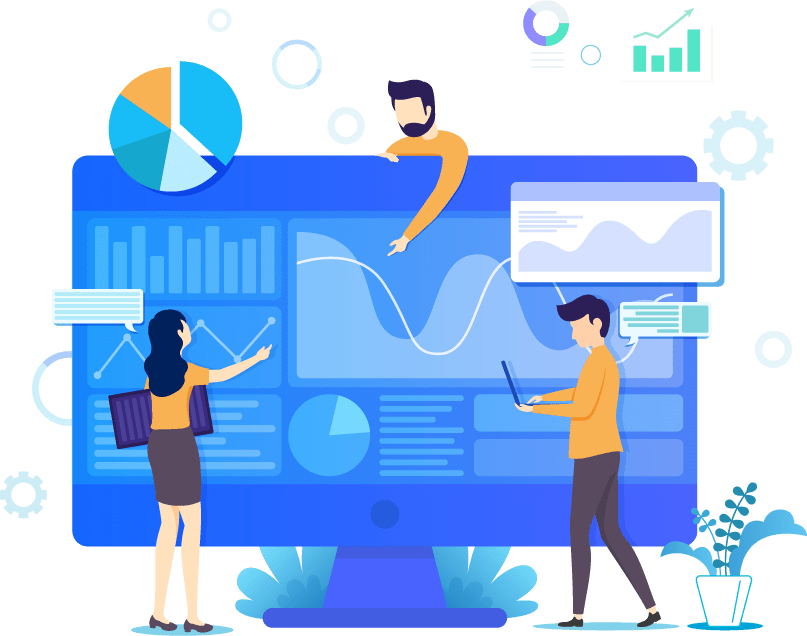 Marketing Budget – How to Calculate, Plan and Manage Your Budget
Marketing Budget – All You Need to Know Guide
Marketing Budget: how much should you spend on marketing? Where should you spend it? What sort of return should you expect?
Questions, questions! This post is your essential guide to calculating, planning and managing your marketing budget.
How to Calculate Your Marketing Budget
So, how much should you be spending on marketing?
It depends on the size and nature of your business. Marketing Budget!
To calculate your marketing budget, first you'll need to establish your business's gross revenue – that's all the money received before any deductions are made for overheads. You might have to ask someone from your finances department for an estimate.
Next, consider the size of your company. If you're new in town you'll probably have to spend more on marketing, as you'll have to get your name out there. But if you're a bit more established, you may already have a loyal customer base. Marketing may not be so much of a priority.
According to Nuanced Media CEO Ryan Flannagan, newer companies (say, less than five years old) should allocate between 12 and 20% of their gross revenue to marketing. On the other hand, more established companies should allocate between 6 and 12% of their gross revenue to marketing.
This might seem counter-productive. Surely those newer companies will have lower revenues overall! Can they afford to allocate up to 20% of their gross revenue to marketing?
The real question is, can they afford not to? You can't get by on word of mouth alone. In those crucial early days, marketing is essential for spreading brand awareness and for bringing in new customers.
But more established companies can take things a little easier. They still need to market, but they don't need to allocate as many resources as newer companies.
Planning Your Marketing Budget
Say you're marketing a small business with 18 members of staff that's been trading for just over two years. Your gross revenue last year was £100,000. Going by the above percentages, your marketing budget should be between £12,000 and £20,000.
That's a lot of money to play with! But what are you going to do with it all? How should you spend your marketing budget?
Many marketers go for the 70:30 budget rule. 70% of the marketing budget is allocated for actual investment in advertising. The remaining 30% is there for emergencies, to be drawn from just in case things don't go according to plan and the numbers fall short.
But this 30% can also give you a bit of flexibility. If an unexpected new opportunity comes along, having a bit of your budget left over can leave you free to innovate and experiment.
Managing Your Marketing Budget
The most important question to ask about your marketing budget is this: Am I getting a good return on my investment?
You need to get into the habit of routinely evaluating the effectiveness of your marketing. Be prepared to review, track, measure and tweak your marketing spend throughout the year.
Collaboration is important here. It might help to talk to your sales team. They'll have a good idea of what's working and what's selling. They may have some good suggestions for where you might make changes to your marketing efforts.
It all comes down to your ROI. You need to factor in time, to ensure you're not missing essential costs, and you need to determine the lifetime value of each and every one of your customers. Read our guide to correctly calculating your ROI here.
Where to Invest Your Marketing Budget
How do other businesses invest their marketing budgets?
According to a recent study by Gartner Research, marketing leaders across the US and UK are largely focused on maintaining their websites, on digital commerce solutions and on other aspects of digital marketing.
In fact, a report from Forrester Research suggests that businesses are going to allocate up to 45% of their marketing budget to online activities by 2020. This same report predicts that, by 2021, investment in paid search, display advertising, social media advertising, online video advertising and email marketing will account for 46% of all advertising spend.
Meanwhile, traditional channels are on the wane. Businesses are spending less and less on print, radio and television marketing. By 2020, digital spend is expected to surpass television by 36%.
It's easy to imagine why. It still costs a lot of money to advertise in newspapers and on television. And while these traditional channels can give you a huge boost in brand awareness, it's very hard to measure just what sort of return you're getting from your investment. Also, say you blow your marketing budget on a huge billboard by the side of a motorway. Thousands of people will see that billboard every day, but how many of those people are going to be part of your target demographic?
With online advertising, though, you have a lot of control over who you target. It's very easy to measure the effectiveness of your ads, so it's easy to work out what sort of return you're getting on your investment. And on top of all this, most forms of online advertising are scalable. You can easily adjust your budget in line with your business growth.
Choosing Which Online Advertising Channels to Invest In
So, if you want to make sure your marketing budget's put to good use, it pays to invest in online advertising.
But online advertising takes many forms:
Search ads
Display ads
Video ads
Social media ads
Which is best for your business?
First, you need to define just what you're trying to achieve with your advertising. What are your marketing goals? Are you looking to boost brand awareness? To attract new customers? To retain existing customers? Are you focused on one specific product or service, or on your business as a whole?
Your marketing budget needs to be invested in such a way that will help you achieve your marketing goals.
Read our guide to the various different types of online ads. For each type, we've outlined the pros and cons, and provided a bit of guidance on what these ads can be used to achieve. This will help you to determine which forms of online advertising are going to help you achieve your goals – which of course will help you to determine where to spend your marketing budget.
SEO & PPC
If you're thinking digitally, you'll ideally want to invest in both search engine optimisation (SEO) and pay-per-click advertising (PPC). We put together a detailed guide that highlights how each one can benefit your business.
But which one should get the lion's share of your investment?
Most marketers appear to be prioritising PPC. According to a recent report by Hannapin Marketing, 62% of marketers are planning on increasing their PPC budget in the next 12 months, and 78% of those surveyed are specifically looking to increase their Google Ads spend.
PPC platforms like Google Ads include very powerful reporting tools. Used correctly, you'll never be in any doubt as to just how well your ads are performing, and on what sort of return you're getting. More so than pretty much any other form of marketing, PPC also gives you total control over your budget.
So it comes as no surprise that so many marketers are making PPC a big part of their marketing plan. PPC delivers results!
Should You Outsource Your Marketing?
Some businesses outsource their marketing. There are advantages and disadvantages to doing this. But on balance, outsourcing your marketing to a team of experts represents a very good investment of your marketing budget.
The main reason for this is that professional marketing agencies know how to correctly calculate ROI. They'll routinely provide you with detailed reports, so you'll always have a very good idea of the sort of results you're getting from your marketing.
And speaking of results, agencies tend to deliver. They're the experienced experts with access to the most advanced tools, and with detailed knowledge of the sort of techniques that deliver. So, if you want to ensure that your marketing budget's put to good use, it really does pay to outsource.
Are you concerned that you're not making the most of your marketing budget? We're here to help you make your advertising campaigns more profitable. Get in touch for a free audit that will show you how to eliminate wasted spend and make your budget go further.
Book Your 100% Free PPC Audit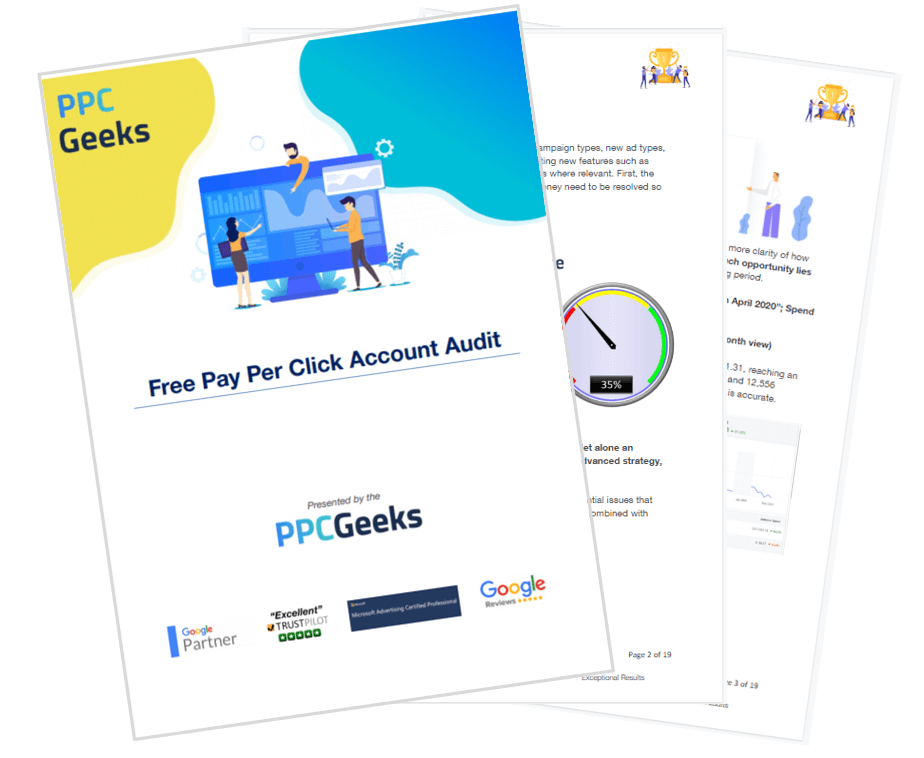 SIGN UP TO OUR NEWSLETTER