Stuck in a Digital Marketing Rut? 4 Ideas to Kick Start Your Campaigns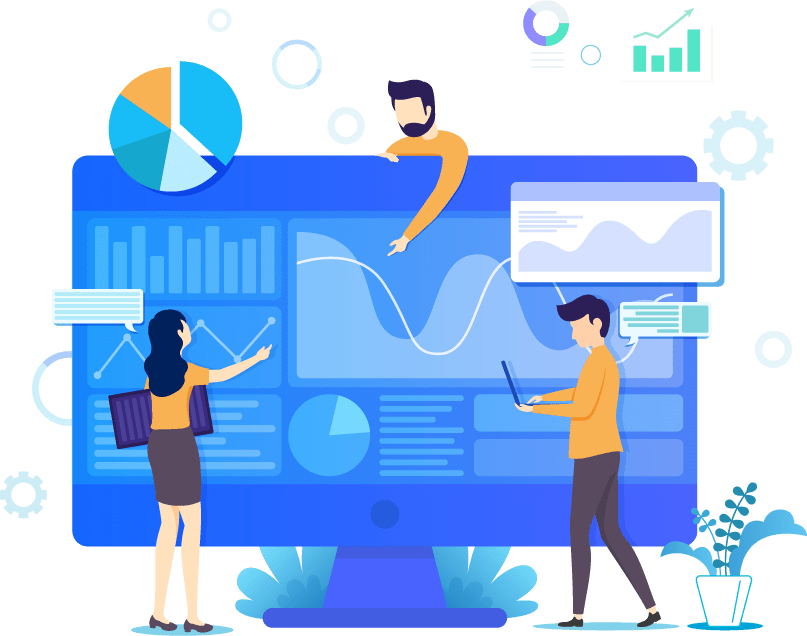 Stuck in a Digital Marketing Rut? 4 Ideas to Kick Start Your Campaigns
You've been putting a lot of effort into your digital marketing for a while now.
But your efforts have started to level off.
We hear you.
It happens to everyone at one point or another.
It's likely that you're stuck looking in one direction. Try some of these broader approaches to give yourself the inspiration you need to kick start it again.
Digital Marketing: Sort out your tracking
We say this time and time again but if you're running out of ideas, there's a chance you don't have the information you need.
Do you have adequate tracking set up to monitor your campaigns?
You need to be thinking about some of the following:
Do you have clear aims and objectives – and do these directly relate to the metrics you're tracking?
If you take lots of calls into the office, do you have call tracking set up on your ad campaigns?
Are you making the most of Google Analytics and the reports it has to offer?
All businesses are different – think about what you need to know and find a tracking solution, don't just track something for the sake of it (or because everyone else is)!
Falling flat in Google Analytics? Try Smart Insight's Guide to Tracking Campaigns in Google Analytics.
Find your failures
We all like to focus on our success.
It's only natural. We like to feel good about ourselves and we like to forget the stomach-quenching anguish of when something goes horribly wrong.
Now, I don't want to cause you a bad night's sleep but it's about time we learn from the world of science.
When something doesn't work – that's fine. It's valuable information and helps us to learn.
Einstein wouldn't have come to the theory of general relativity if it wasn't for Newton's theory not quite working out.
Some of the most famous scientists we know focus on what doesn't work. They see it as an opportunity to discover why.
Now, do your best Einstein.
Dig out your total failures. What didn't work? Why? Do they have anything in common?
And how can you avoid this in future campaigns?
Digital Marketing: Forget about volume for a second
Like a lot of us, you've probably been focused on getting more.
More visitors.
More customers.
More purchases.
Equals more revenue, right?
Probably. But not necessarily.
Take a little time out from focusing on volume and look at quality.
Are there any ways you can encourage your customers to spend more? Try looking at:
Offering free delivery or gifts for purchases over a certain amount (try increasing it and see how it affects average conversion value)
Introducing 'relevant items' or 'did you forget?' options to your shopping basket
If you offer services, try looking at the intention your page is targeting. Are you too busy focusing on gaining lots of low quality leads rather than few high-quality ones?
Look backwards
Ok, ok.
This might sound odd but hear us out.
We're often so focused on getting shiny new customers that we forget about people who are already bought into our brand.
A happy customer is an easy customer to convert.
Look at your lifetime value of a customer, how could you work to improve this?
Think about some of the following:
How do you treat customers throughout their purchase?
Do you follow up with them later with deals and exclusive offers?
Do you encourage them to connect with you on other channels?
Have you considered remarketing or remarketing lists for search ads (RLSAs)?
Get some help with your digital marketing
At PPC Geeks we work with our clients to kick-start current campaigns and start brand new ones. We'll work with your wider digital marketing strategy to make sure your advertising is hitting all the right notes.
If you feel like you're falling behind get in touch today and get your free Google Ads Review.
Book Your 100% Free PPC Audit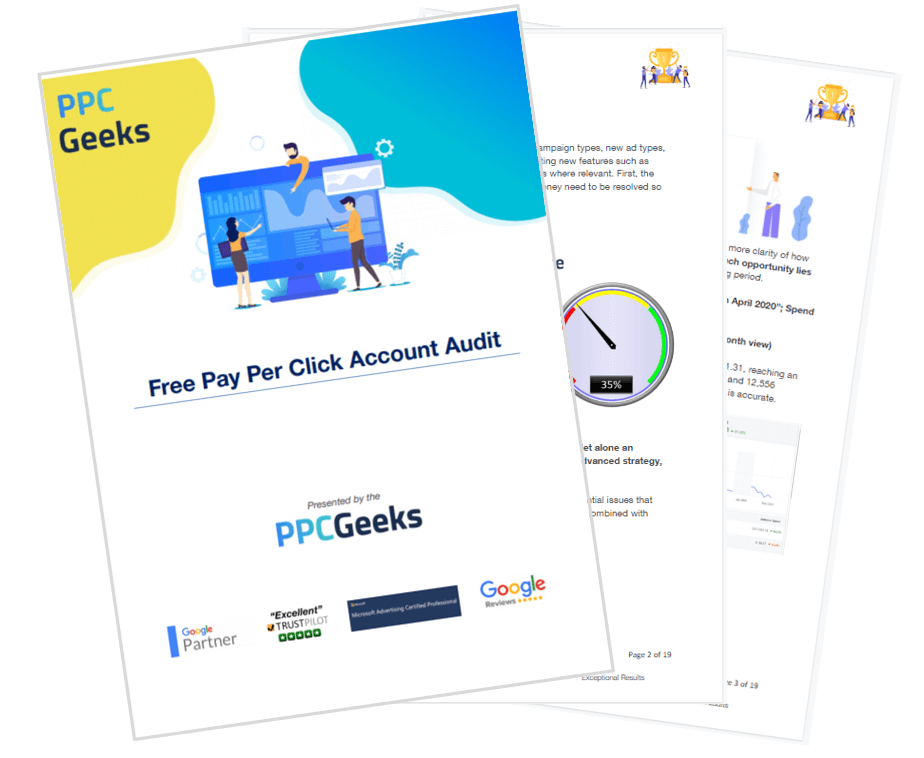 SIGN UP TO OUR NEWSLETTER